The Biebers are in a celebratory mood as Justin and Hailey are marking five years of marriage.
The dynamic duo had an on-and-off relationship between 2015 and 2018 before their sudden engagement in July 2018 and subsequent marriage, confirmed in November 2018.
In honor of their half-decade of marital bliss, Justin celebrated his significant other on social media with the most touching words, expressing his unfiltered affection and anticipation to spend a lifetime with her.   
Justin Bieber Commemorates 5th Wedding Anniversary To Hailey With A Charming Tribute
Using a series of pictures of the lovebirds over the years of their marriage, the "Peaches" singer proudly flaunted their palpable love, beginning with a view of them passionately kissing.
The carousel also included a delightful snap of the twosome enjoying a night out at a restaurant. In another slide, the Biebers stood side by side, looking stylish and holding hands. They also looked content in each other's presence, similar to the ensuing slides; some gave up-close glimpses of the couple.
Showering his woman with the perfect compliments, the "Love Yourself" vocalist penned in the caption, "To the most precious, my beloved. 5 years. You have captivated my heart. I know from the depths of my soul down to my bones that this journey with you will only exceed our wildest expectations. So let's keep dreaming, big baby."
He then concluded by cheering their "forever and ever" union, adding, "I love you with every fiber of my being. HAPPY 5TH YEAR ANNIVERSARY!!!" The post amassed over three million likes and thousands of comments congratulating the sweethearts.
One such well-wisher was Khloe Kardashian, who expressed, "This makes my heart happy 😍😍 I love you twoooooo❤️." Musician Justin Skye also celebrated the couple, declaring, "🥹happy anniversary!🤗."
Similarly, another fan remarked, "Happy anniversary, you two! ❤️so happy for you and cheers to more years of wedded bliss❤️" followed by one who gushed, "Cuties. Love y'all. Happy anniversary."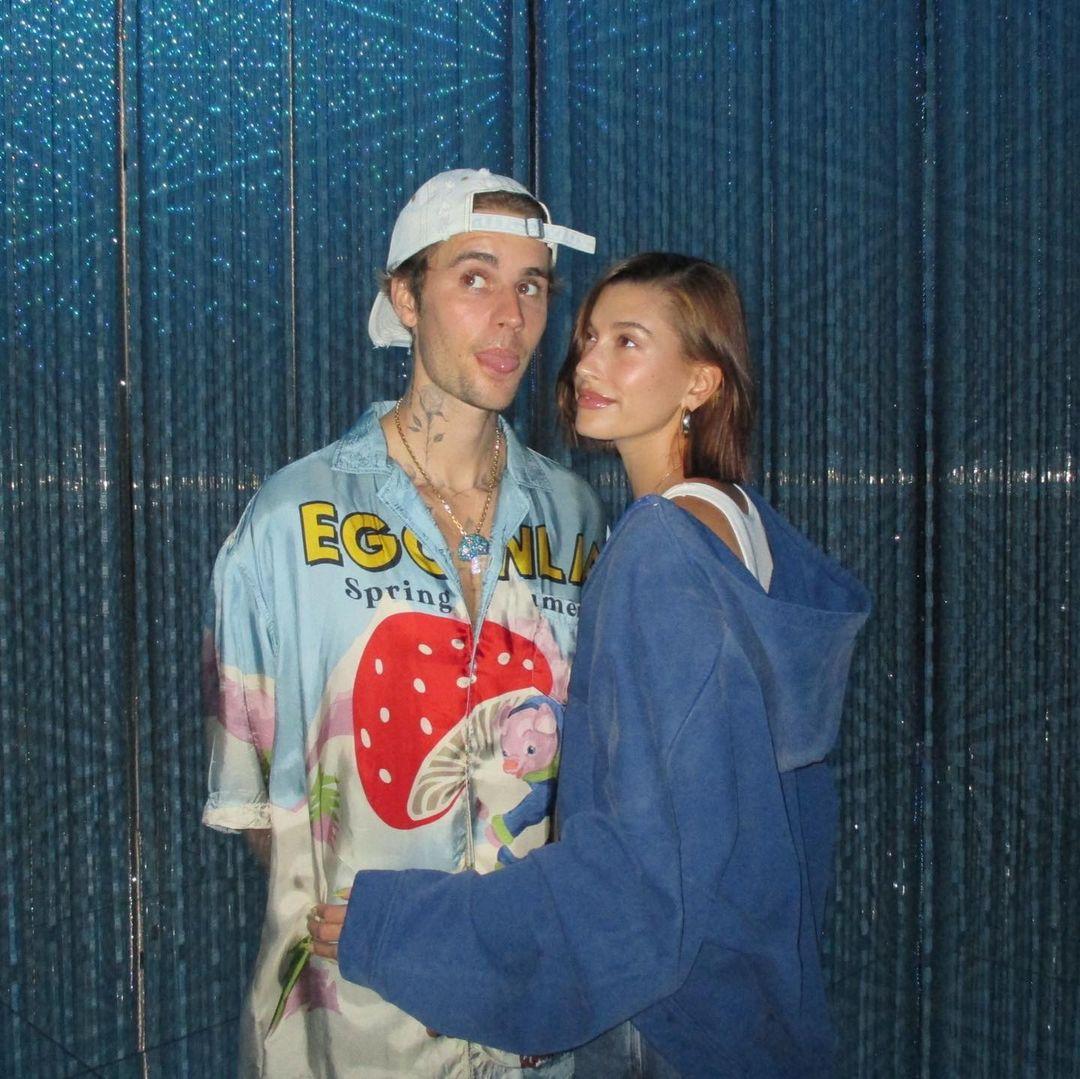 A fellow devotee conveyed their adoration of the Biebers' "healthy relationship," while another commenter exclaimed, "Love you guys so much !! Happy 5 years, my families."
Subsequently, one more supportive comment read, "Happy Anniversary, my favorite couple @haileybieber and @justinbieber ❤️❤️❤️. Always happy and always support each other in difficult and happy times."
Like her husband, Hailey also took to Instagram to mark the milestone with similar photos alongside shots of food and a few more intimate views of them together.  However, unlike Justin, she opted for a short yet heartwarming note that read, "5 ✨🤍 I love you."
Fans quickly sent good wishes in the comments section, including one that called them "the sweetest couple ever!" An ensuing remark read, "happy 5 years of marriage! i love you guys so much, and i wish you the BEST always. it's been a pleasure seeing you guys together all these years.❤️"
A third admirer added, "That's some real love! Happy 5 year anniversary 🙌 can't wait to see your love grow😍."
The Hollywood couple's celebration comes a month after Hailey launched a new lip product under her brand, Rhode Skin, and received the utmost support from her spouse via the sweetest Instagram post.
The product, a limited-edition flavor called Strawberry Glaze, was a partnership between the 26-year-old founder and Krispy Kreme doughnuts. To celebrate the achievement, the "Peaches" singer uploaded several images, including a photo of the lovers at a Krispy Kreme branch, standing by a counter.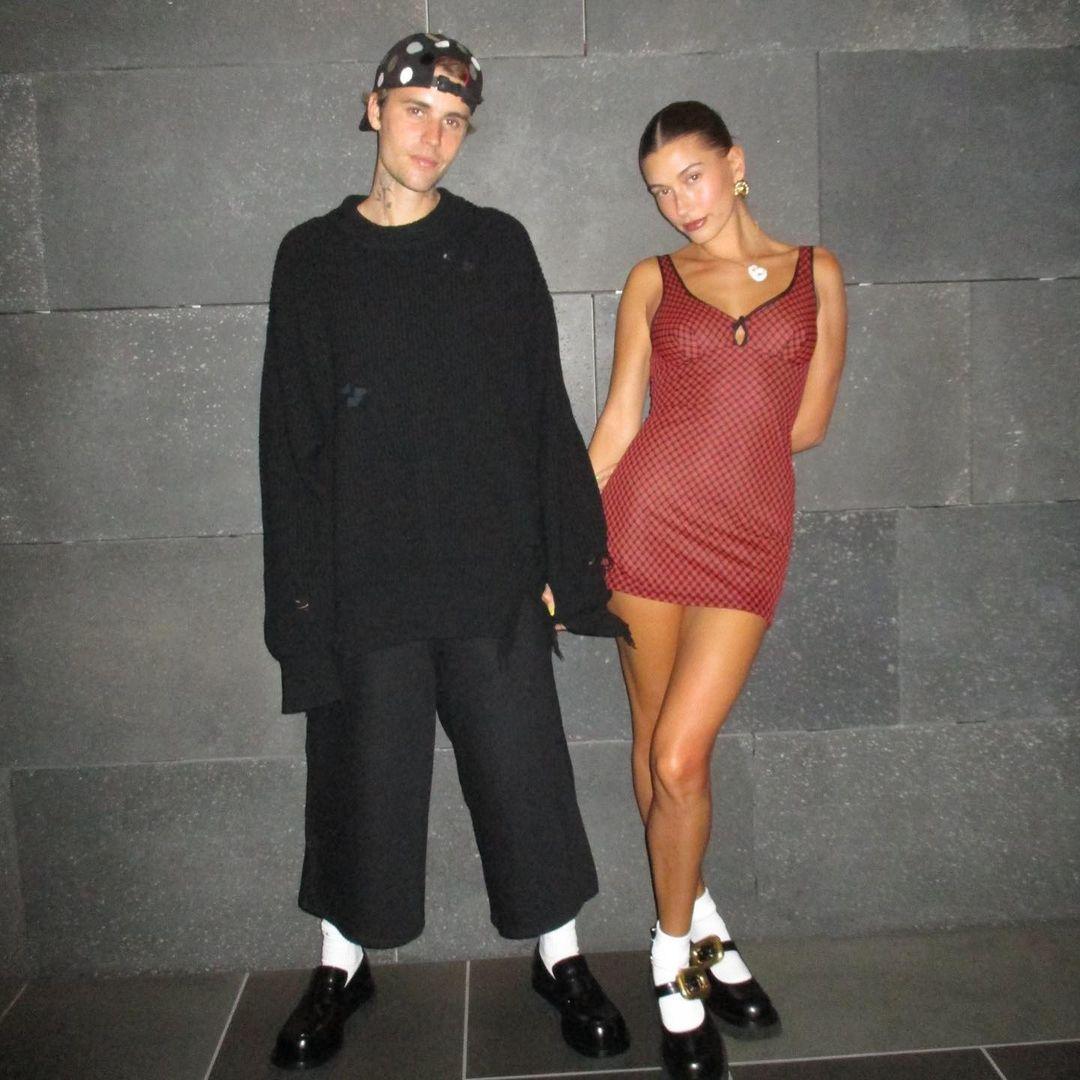 The award-winning musician also displayed his wife's then-new product before captioning the post with: "Baby girl with the @rhode @krispykreme STRAWBERRY GLAZEEE."
The 'Stay' Musician And His Significant Other Had A 'Very Dramatic' Split Before Marriage 
Although Justin and Hailey's relationship keeps fans swooning both off and on social media, they have also had their fair share of challenges even before their marriage.
Fans would recall that the American sweethearts broke up less than a year after they began dating in 2015, which Hailey described to Vogue as a "very dramatic excommunication." They eventually reconciled, which led to their marriage in 2018. 
However, four years into their marriage, the Arizona-born socialite was hospitalized for a mini-stroke while her beloved was diagnosed with Ramsay Hunt syndrome months later. Fortunately, they both recovered.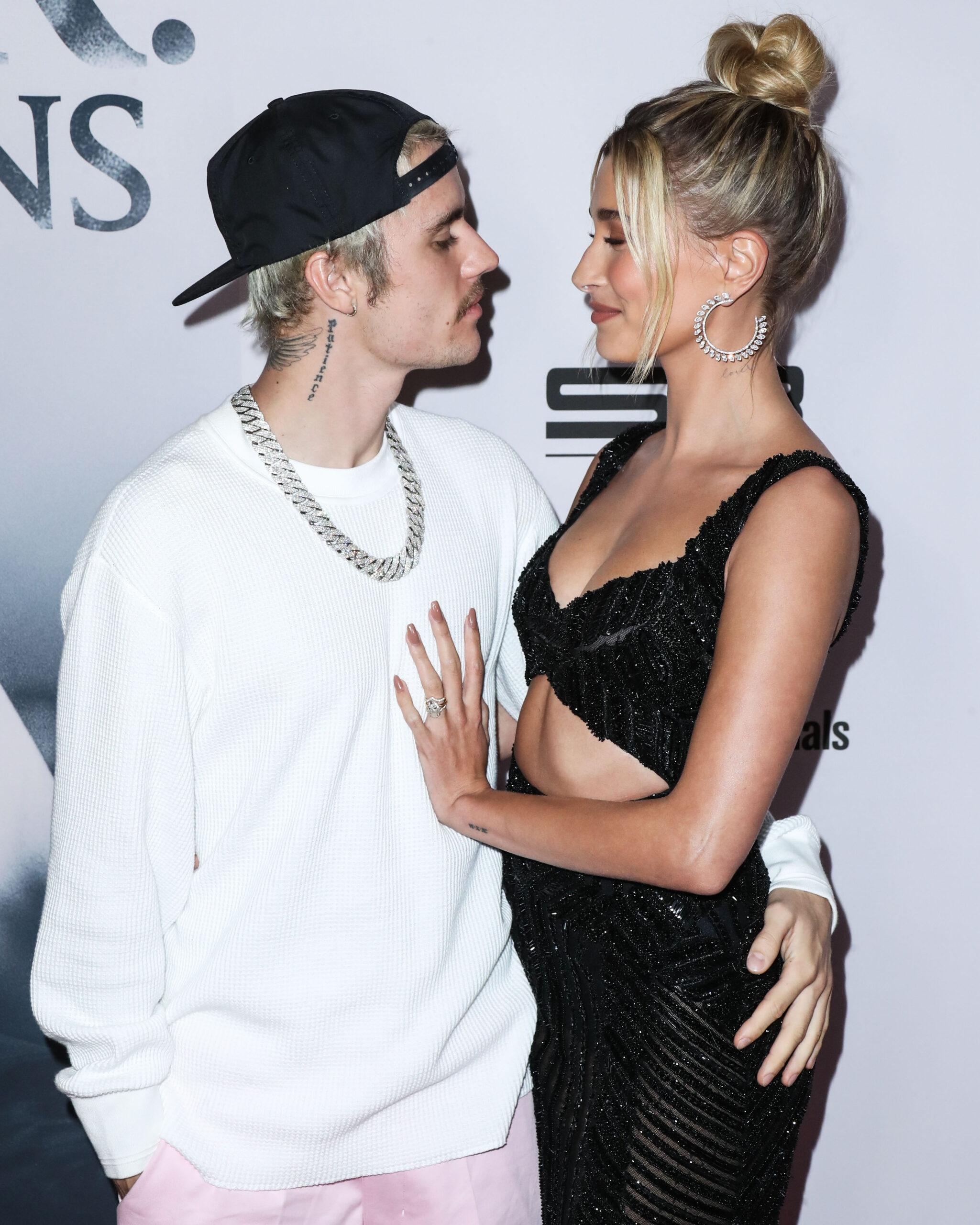 There were also claims about Hailey stealing Justin from his ex, Selena Gomez, which the fashion model refuted, adding that there was "no drama" between herself and the songstress.