Former Miss World America winner Audra Mari and actor Josh Duhamel revealed in a joint Instagram post today that they are expecting their first child together. In their Instagram post on Monday (Sept. 11), they wrote, "Baby Duhamel coming soon.
View this post on Instagram
Josh Duhamel & Audra Mari Announce Pregnancy
The couple announced their engagement in January 2022. They later tied the knot in the fall of that year. It was the first marriage for the pageant winner, and the second for Duhamel.
The 50-year-old Duhamel, the star of such films as Michael Bay's "Transformers" and "Win a Date With Tad Hamilton," married Stacey Ann Ferguson, aka Fergie of The Black Eyed Peas, in January 2009. They share a son together, Axl, who was born in August 2013, so Axl will now soon have a sibling.
Duhamel and Fergie announced their separation in September 2017. Their divorce was later finalized in late November 2019. According to a report from People, Duhamel and Mari started dating in 2018. Fergie herself shared her congratulations to the expecting company on social media, writing in response to the Instagram post, "I am truly happy for you guys. Axl can't wait to be a big brother." So, it appears everything is going cordially between the blended families. It appears everyone is happy for each other, and there are no hard feelings.
When Fergie and Duhamel initially announced their split in September 2017, they shared in a statement to People at the time, "With absolute love and respect we decided to separate as a couple earlier this year." It continued, "To give our family the best opportunity to adjust, we wanted to keep this a private matter before sharing it with the public. We are and will always be united in our support of each other and our family."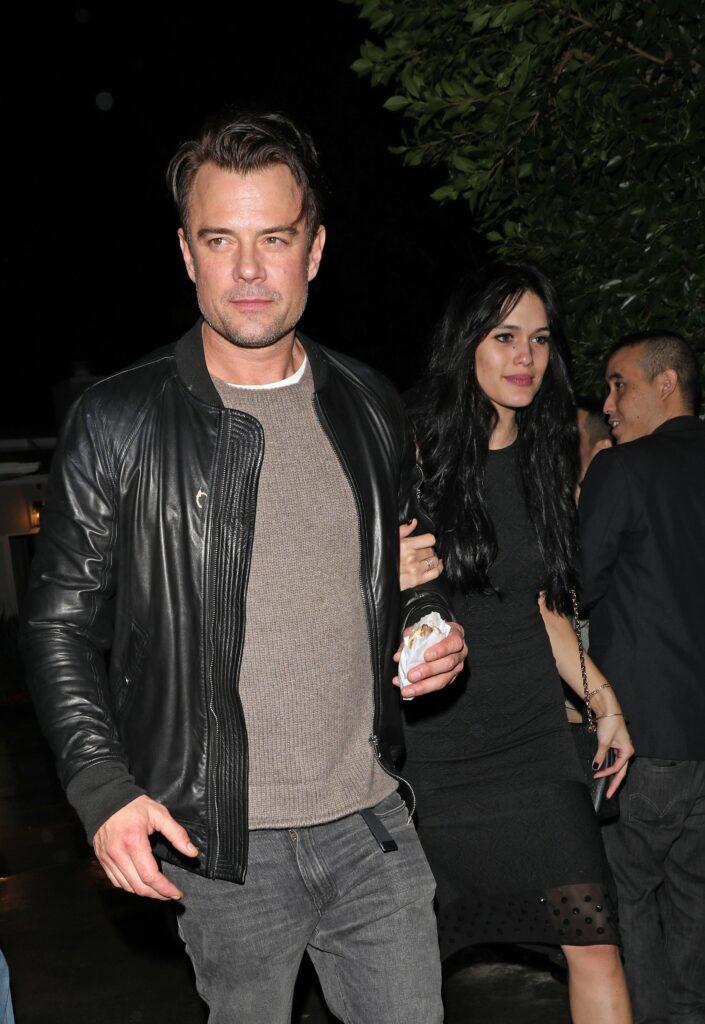 While Duhamel is 21 years older than Mari, it's something they've had fun with over Halloween. As previously reported by The Blast, the two dressed up for the holiday as the late J. Howard Marshall and Anna Nicole-Smith. The two married in 1994 when Nicole-Smith was 26 years old at the time, while Marshall was 89.
Also, during an October 2022 appearance on "The Kelly Clarkson" show, Duhamel spoke openly about the age difference in their relationship during the appearance, recalling how he had to go to the emergency room the day after their wedding due to throwing his back out from dancing at the reception. Duhamel stated on the hospital trip, "I'm already old, way older than she is. So it wasn't a great start." Duhamel also chimed in on the incident, "I was like, Babe, for better or worse."
In 2002, Duhamel won a Daytime Emmy Award for Outstanding Supporting Actor in a Drama Series for his work on "All My Children." More recently, he starred opposite Jennifer Lopez in the film, "Shotgun Wedding," which is streaming now on Amazon's Prime Video. He's also hosting a reality competition show, "Buddy Games," based on the earlier movie he directed, wrote, and starred in. The show premieres on CBS on Thursday, Sept. 14 at 9:00 pm EST/PST.