Model Ashley Alexiss is a "self-made curve model" and she was showing off her curves in a see-through top when she went to see Beyoncé at SoFi Stadium!
The 32-year-old Boston native looked like she was having a blast at the concert, where she matched her see-through top with fishnet tights and a cowboy hat!
'Self-Made Curve Model' Ashley Alexiss Rocks A See-Through Top With Her Cowboy Hat!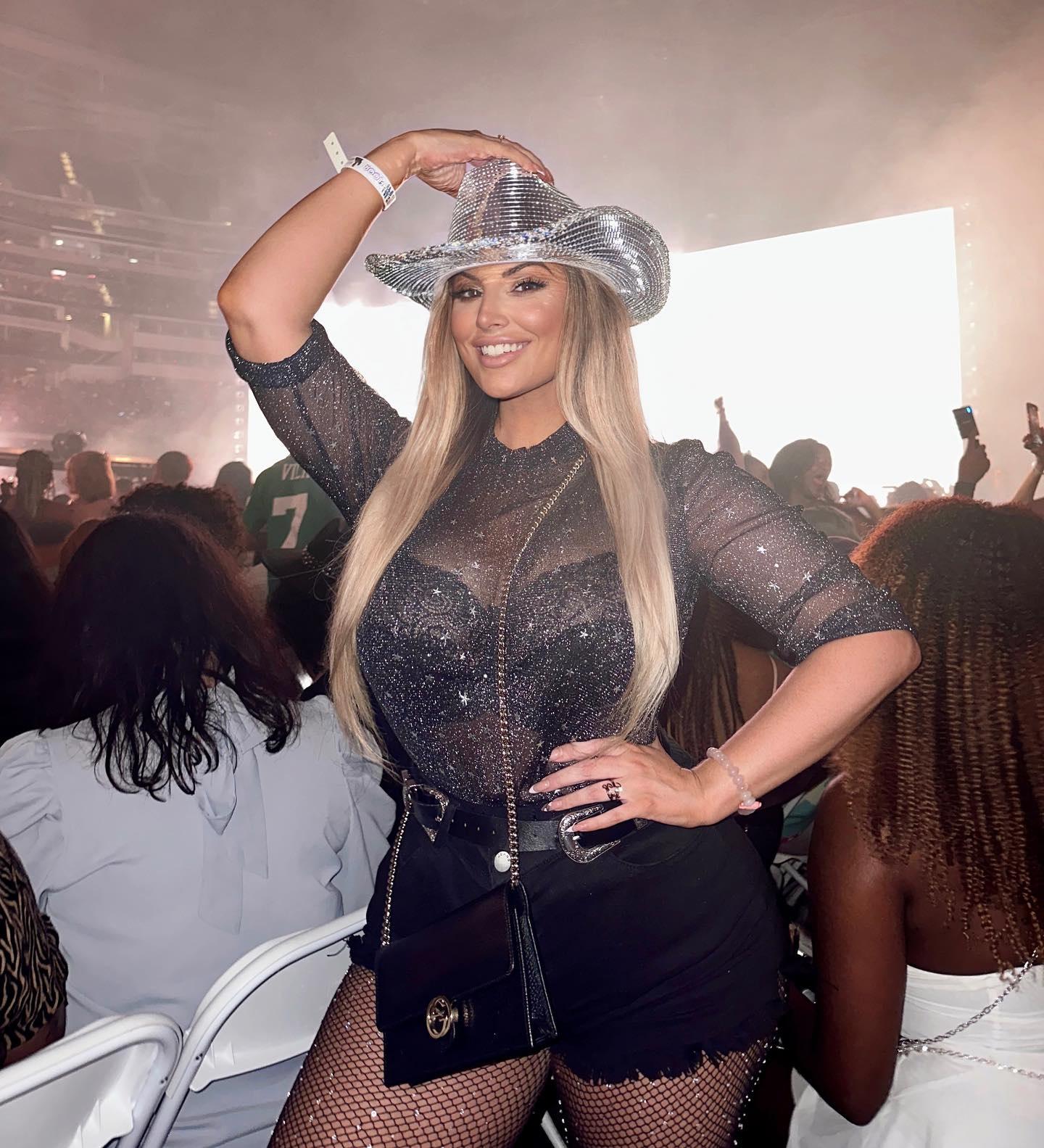 It looks like Ashley went to see Beyoncé perform in style! The Social media sensation posed at the concert with one hand on her hip and the other hand holding onto her bejeweled cowboy hat! Her black see-through top sparkled and shimmered with small silver stars, but did nothing to hide the lacy black bra that she was wearing underneath her sheer top.
She paired her look with short black shorts that were tied at the waist with a belt with a silver buckle and fishnet tights. She had a bag slung around her neck as she posed for the photo, her long blonde hair falling straight over her shoulders as she smiled broadly for the shot. In another photo, she turned around to show off a rear view of her outfit, letting her long blonde hair fall straight down her back.
Ashley Spent The Night Twerking Her 'Way Into Oblivion'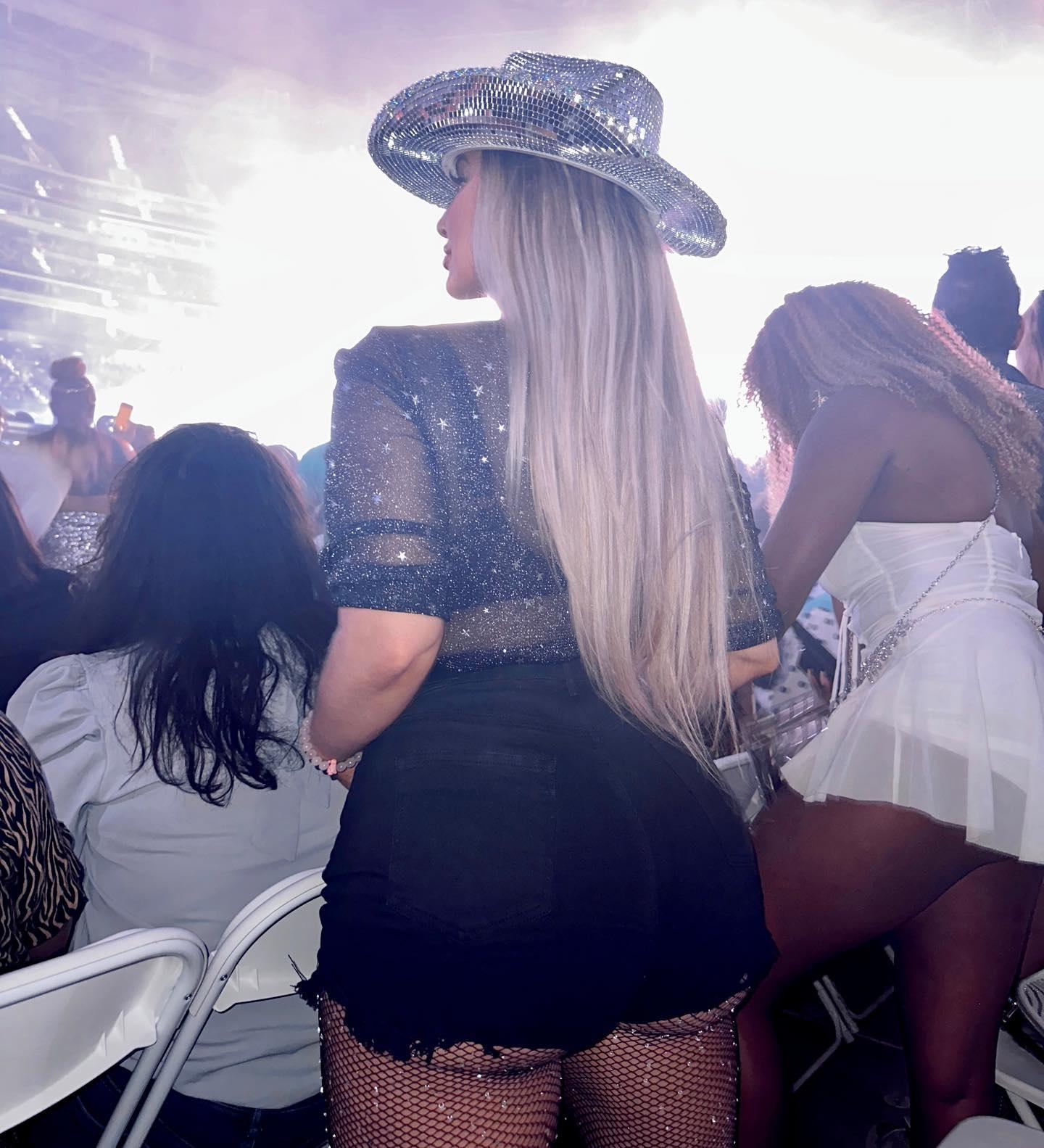 "YOU WON'T BREAK MY SOUL," Ashley wrote in the caption of her Instagram post. "What an inspiring & special night. Thank you @beyonce & @emilysears for letting me scream at the top of my lungs & twerk my way into oblivion. Happy birthday, Bey." Fans and famous friends were so glad to see her out and about after her recent breakup!
Digital creator Ricky Liorti commented, "You look so happy! Love this Ash." Another follower asked, "Where are your leggings from?" to which Ashley replied by tagging @dbleudazzled. "Omg thank you!! And shirt from there too?" the fan asked but Ashley did not reply to that one. "You have the most amazing smile I swear you do," another follower gushed.
Fans Can't Get Enough Of Ashley Alexiss And Her Concert Outfit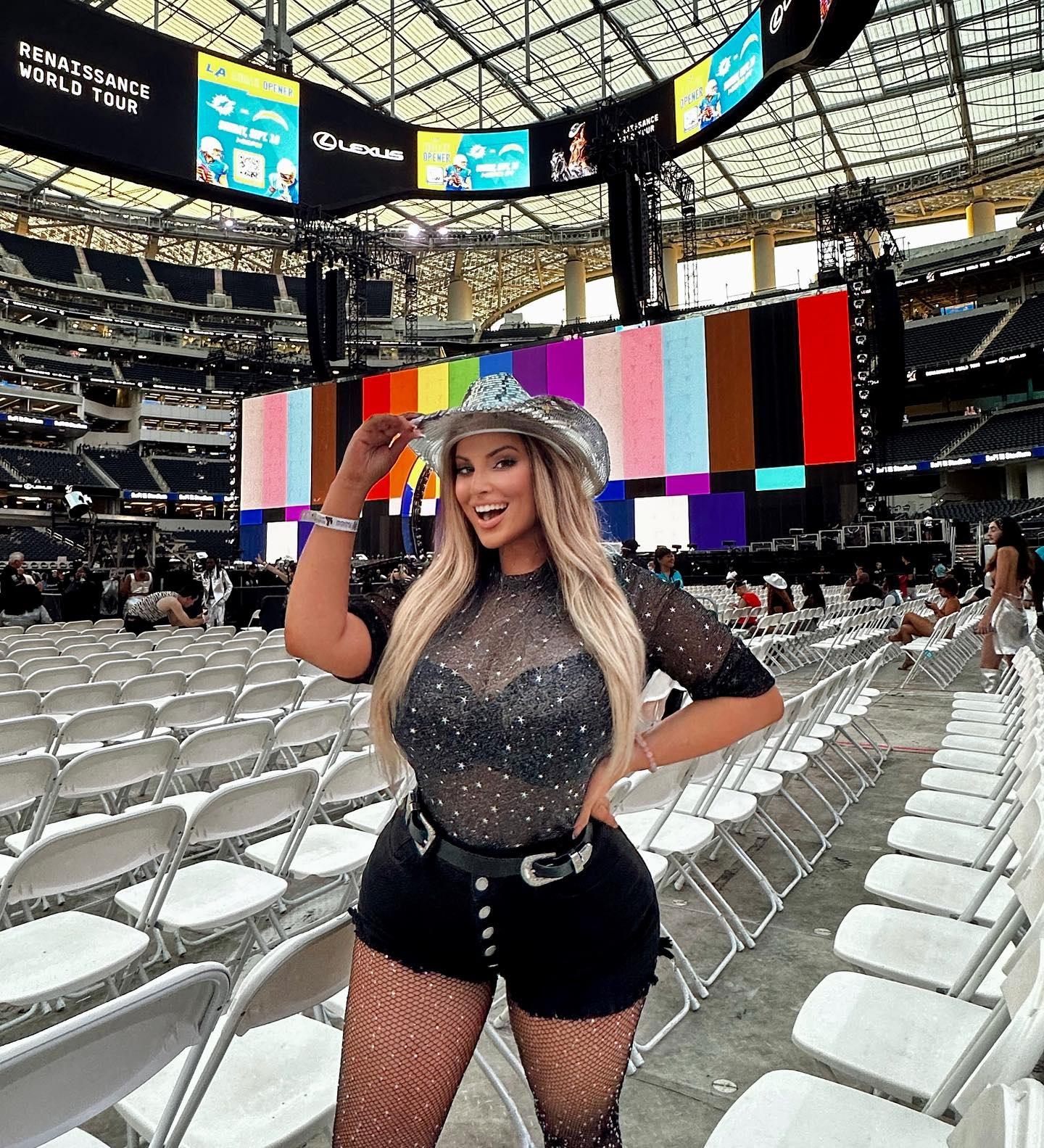 Some fans compared her outfit to Jessica Simpson's look in the "Dukes of Hazard" movie. "Omg, when I first saw this picture I thought it was some random and Jessica Simpson when she played in Dukes of Hazard," another fan commented. "Such an amazing smile and spirit!" another follower exclaimed. "The prettiest girl in the world!" another fan agreed.
"Just simply stunning, Ashley," another follower wrote. "Gorgeous beyond belief!" another fan exclaimed. "Do you know how truly beautiful you are? Words cannot describe how gorgeous you are. It's very rare that you can find someone as beautiful as you are and such a loving person," another follower gushed. "You are looking stunning as always and so incredibly beautiful too," another fan added.
Ashley Alexiss Looks Gorgeous No Matter What She Wears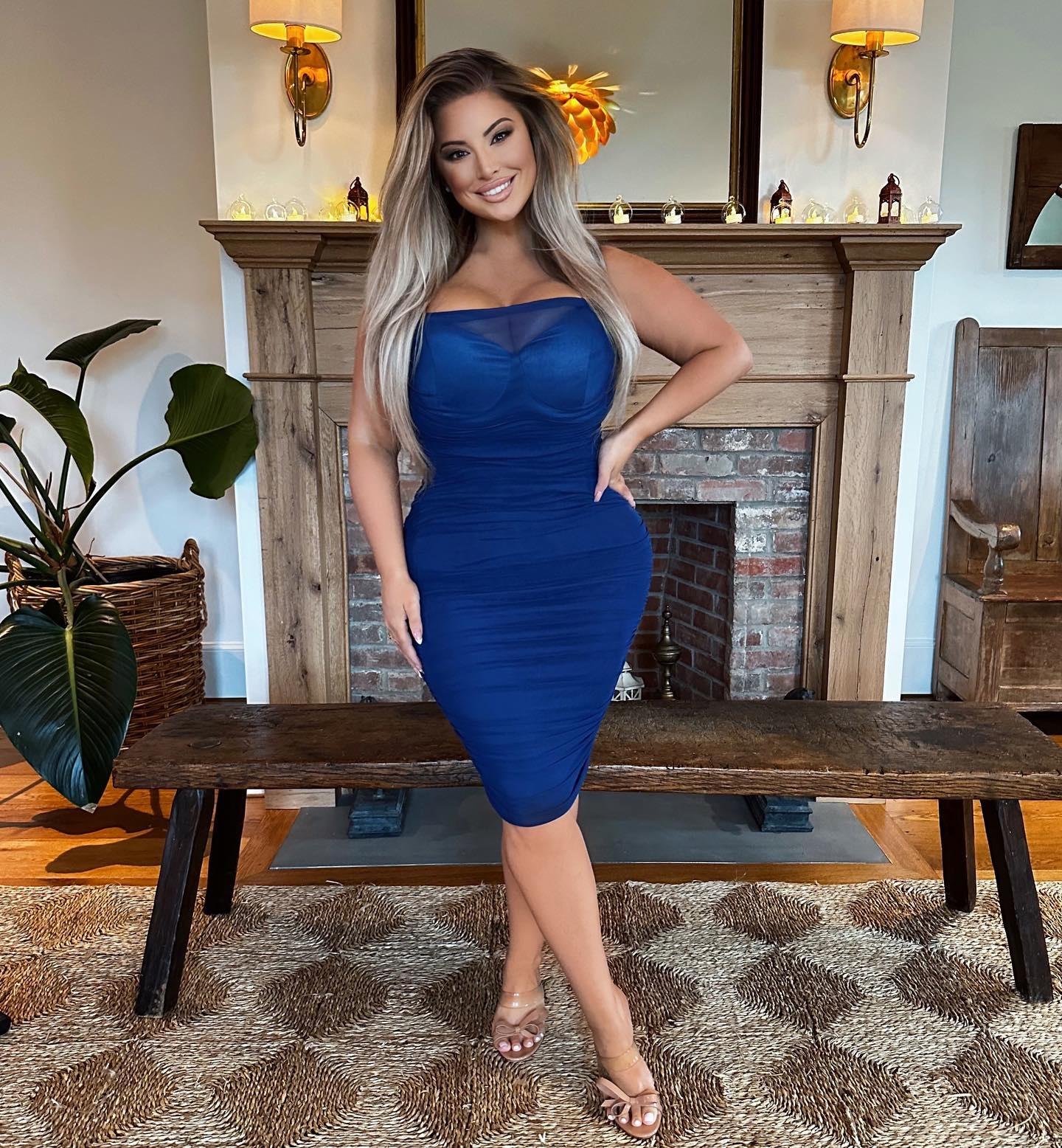 In another Instagram post that was taken in Nantucket, Massachusetts, the popular model posed in a sheer blue dress that gave fans a look at the royal blue undergarments that she was wearing underneath it. She paired the look with open-toe sandals to show off her pedicure and let her long blonde hair fall in loose waves around her face as she smiled for a photo.
In the caption of this Instagram post, she wrote, "Never settle" along with a blue heart emoji. "Such a great blue. Amazing!" one fan commented. "Amen gf!!! Love you in blue!!!" another follower exclaimed. "Never settle Queen! You deserve the best!" a third fan agreed. "It's giving revenge body on the next level," another follower wrote. "That dress looks amazing on you," another fan added.
Ashley Knows How To Take Stunning Selfies Too!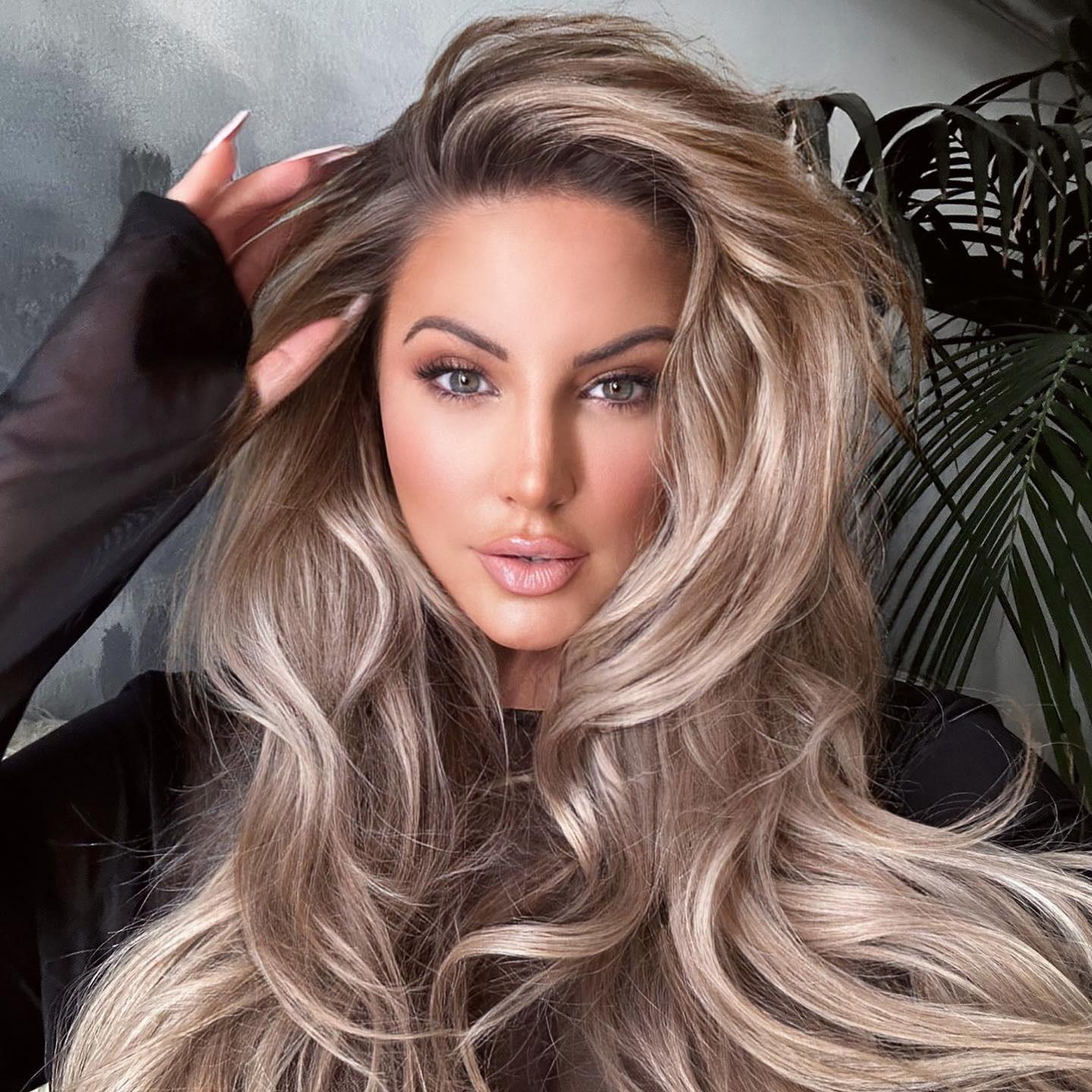 In yet another Instagram post that was taken in Los Angeles California, she wrote, "I'll always bounce back… I just got to be a little dramatic first." Fans love to see it!
Interested in more Ashley Alexiss content? In another recent Instagram post, she channeled body positivity in her two-piece bathing suit that didn't leave much to the imagination! Fans can check out those stunning swimsuit snaps by clicking here!