Jordyn Woods and Kylie Jenner's latest reunion has sparked more public outrage.
Months after they were rumored to have renewed their friendship, Jenner marked the big step by sharing their first video since their estrangement due to a cheating scandal. In the hours since then, fans have reacted negatively, with many taking to Woods' most recent social media post to express their dismay at the reunion.
Fans Give Jordyn Woods Flack Over Rekindled Bond With Kylie Jenner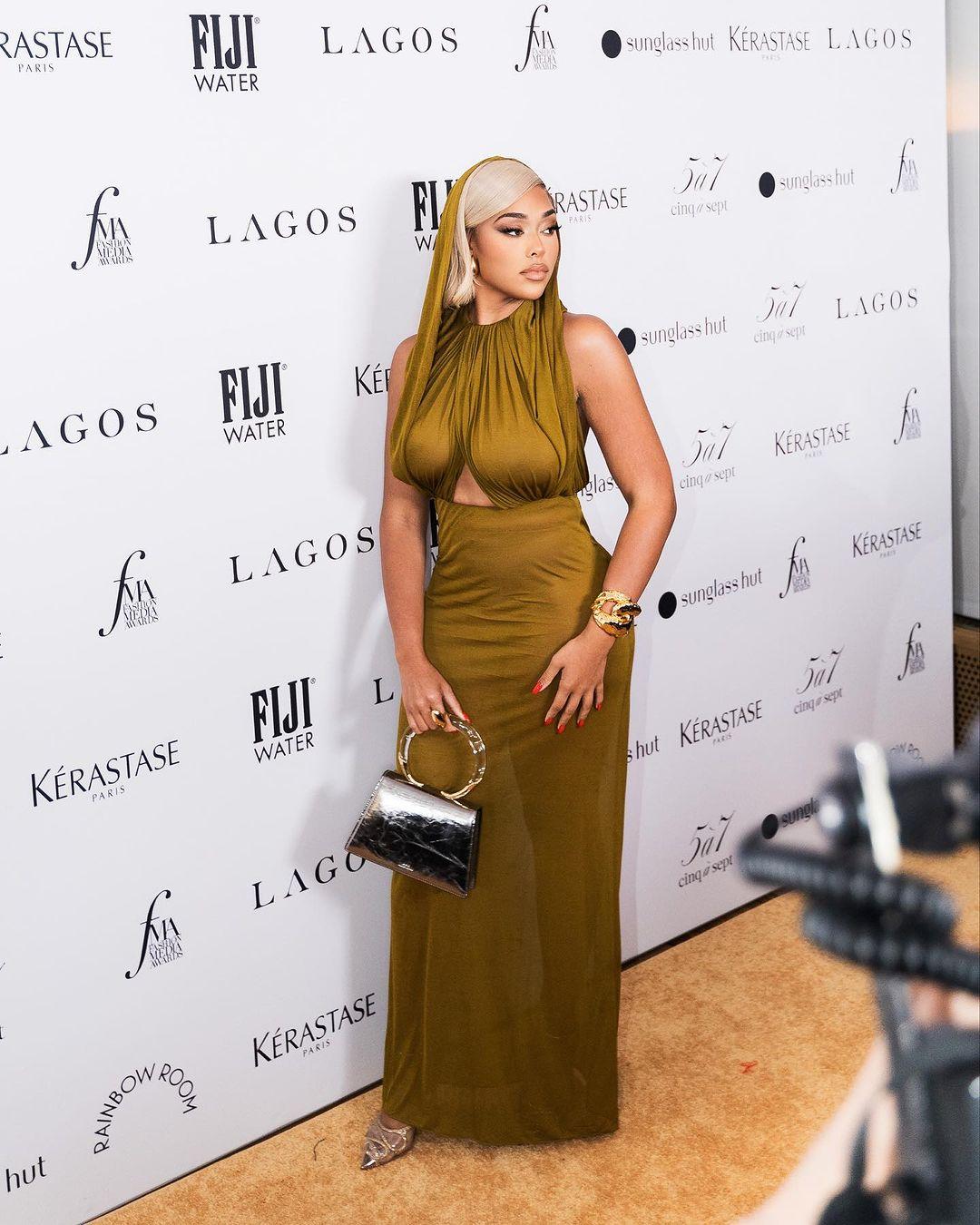 On September 9, Jenner posted a TikTok video featuring her and Woods visiting an Acne Studios store. In the clip, which was set to Humming Urban Stereo's 2004 hit track, "Banana Shake (Sped Up)," the duo is seen taking selfies and leaving the shop together, with the Kylie Cosmetics founder walking out first.
The FRSTPLACE owner followed her friend, and they both entered a waiting vehicle while enthusiastic fans nearby took photos. Even though fans got their chance to share their thoughts on the reunion in the reality star's comments, they still went ahead to camp in Woods' comments section a few hours ago.
As it turned out, the 25-year-old uploaded a slew of images and one video of her posing for paparazzi at the 2023 Front Row Fashion Media Awards. In the slides, the SECNDNTURE showed off her curves in different angles as she stunned in a hooded Yves Saint Laurent formal dress.
"Mama listen to the black community and stay away from them kardashians and jenners….. they mean u no good look how far u came without them … we telling u to keep it separate mama," one person promptly informed Woods in the comments.
A second observer commented, "You need some real friends around you… idk what makes you think shits going be sweet with & ol girl, her loyalty is to HER FAMILY (as she should)… I guess you gotta learn the hard way." 
A third netizen exclaimed, "You just went backward! Sad!!! How can you go back to Kylie Jenner after everything? You gonna be single soon," and a fourth chimed, "Please don't let the kardashians use you. You are a fierce power on your own!!!!"
"If you had faded away, would she be claiming you in public now?..before the scandal you where destined to be her own Malika side kick..but look at you now ..a whole star on your own…be wise in your decisions and always lookout for number one ..which is YOU..cause nobody is going to do it…fool me once shame on you, fool me twice shame on me…," a fifth cybernaut added. 
Similarly, a sixth Instagram user claimed that Woods was "obviously not listening or learned anything" from what she has "experienced with that family." They further asserted, "Those who don't hear shall feel. There's a difference between forgiveness and forgetting. I think she has forgotten what she went through."
Fans Had Previously Fought Against The BooHoo Collaborator's Reunion With The Cosmetics Mogul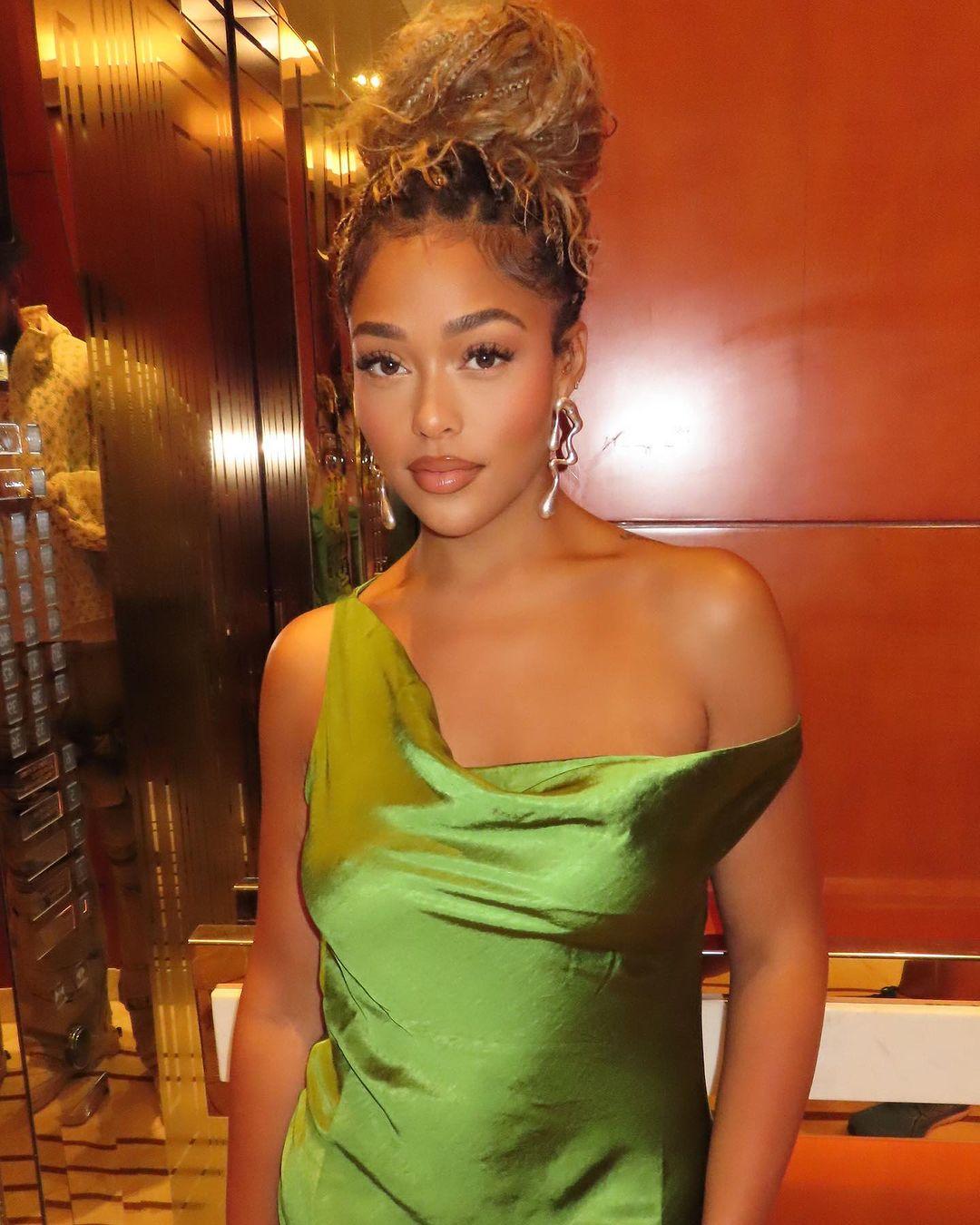 For years, Jordyn had been a close friend of the Kardashian-Jenner clan, frequently modeling for Kylie's cosmetics line and her sister Khloe's Good American denim brand, until their relationship collapsed four years ago.
In case you missed it, the Kardashian-Jenner family had ostracized Jordyn after her alleged romantic involvement with Tristan Thompson while he was in his committed relationship with Khloe. 
The news of the pair's friendship collapsing made Jordyn's fans excited for her, as they claimed that she was "too good" to associate herself with the Kardashian-Jenner clan. Thus, it came as a rude shock when rumors of the duo working to repair their bond surfaced in July.
What followed was views of Jordyn and Kylie meeting up at a sushi restaurant in Los Angeles, and the former's fans instantly proved they were yet to forgive Kylie, as reported by The Blast. 
"Don't loose focus now sweetheart you've come out of their shadow so please don't dim your light again. Forgive but never forget," one fan commented under one of Jordyn's posts, as another questioned, "Girl wtf was you doing out with Kylie after we fought vehemently for you."
At the same time, a third onlooker pleaded, "Pizzzzzzzz no return with kylie. Your shine you glow it's your Time!" and a fourth passionately echoed, "dont go back Jordyn, you doing so good without the kardashians! She is just running back to you because she is Single or for attention! Please, staaaaay aaa waaay."