Cher has teased her fans with the impending release of her first-ever Christmas album, and they have gone insane!
The singer's devotees have been over the moon since she recently unveiled the upcoming album's artwork in a social media post. While many gushed over the project, others poked fun at a possible holiday rivalry between Cher and Mariah Carey, whose iconic Christmas hit "All I Want for Christmas is You" always takes over the airwaves during the festive period. 
Cher Has Thrown Her Fans Into A Fit Of Excitement Following Her Latest Social Media Post
Even though Carey has held the title of pop music's Christmas queen for years, Cher is now joining the festive competition. The 77-year-old disclosed that she might be coming for the crown when she took to Instagram to upload the cover of her first Christmas album, aptly titled "Christmas," on Thursday.
The artwork featured her in a white shirt over bedazzled blue jeans and silver shoes while surrounded by oversized festive red and silver ball ornaments. She tucked both hands into the pockets of the wide-legged jeans and stood on what appeared like a giant snowball. She queried in the caption, "Are you spending Christmas with me? #cherchristmas."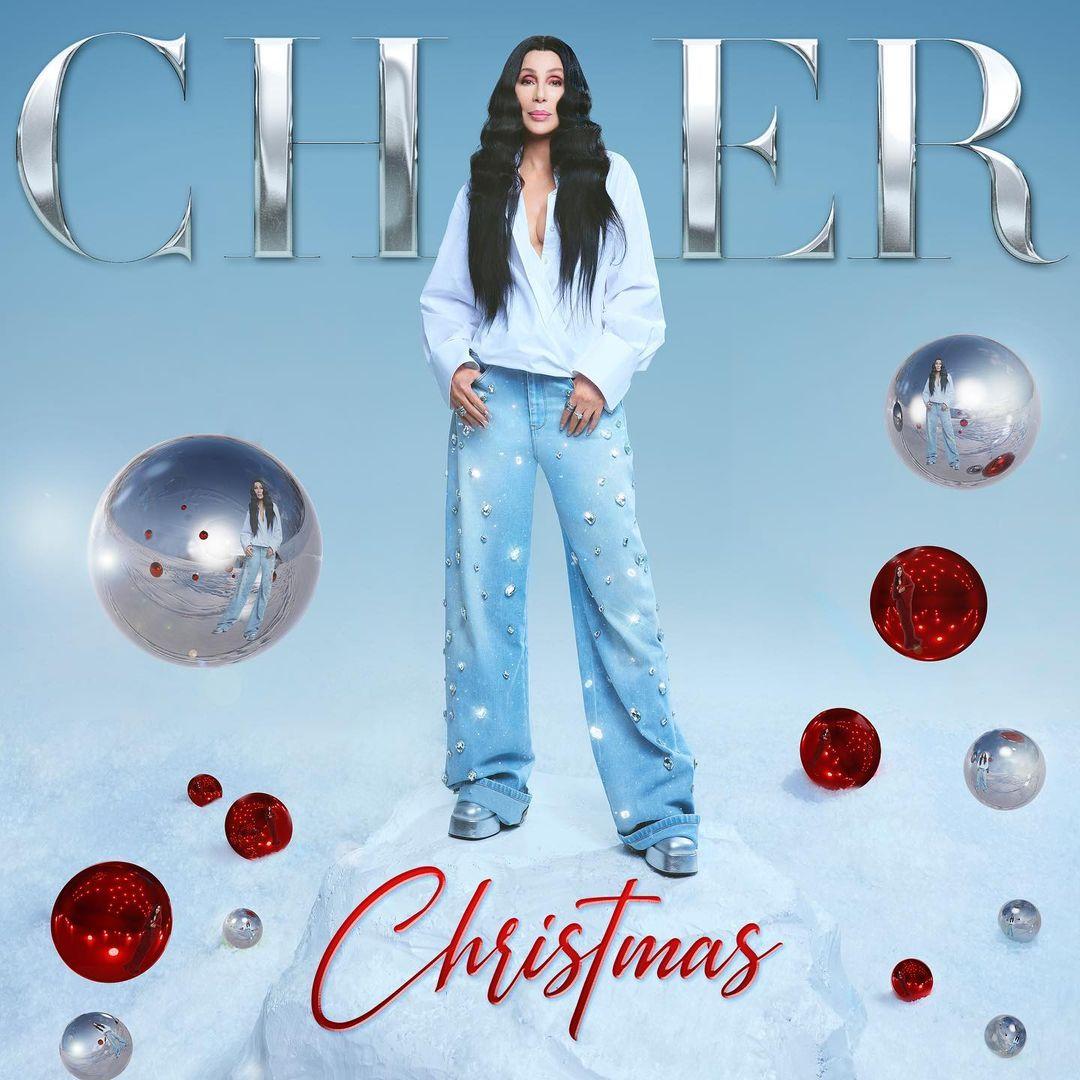 As mentioned above, Cher's announcement brought joy to her fans, with one dropping in the comment section, "I guess Mariah won't be happy this year 🙈," another stating, "Get outta her way, Mariah! 🎄," and a third adding, "Mariah Carey has packed her bags."
"Cher is making a Christmas album for the gays 🥹 she's truly the gift that keeps on giving x," a fourth fan praised, as a fifth gushed, "So ready! We wish you a Merry Christmas! And a Happy New Cher!" A sixth fan chimed, "Abso-frigging-lately!!! From the day of release to the day, we must take the decorations down!!"
Before this unveiling, Cher had spoken about the highly-anticipated release, which is said to include rare duets, revealing:
"I really am proud of this. It's a Cher Christmas album. It's not your mother's Christmas album,' she said on Good Morning Britain this week. I'm really, really excited because there's millions of people on it! 'I've never had duets! I've never had people on any of my records! This was a last-minute thing… but they're special. All of them."
While no additional details about Cher's Christmas album have been disclosed, fans are undoubtedly eager for any surprises, and a "Jingle Bell" edit of her hit "Believe" would likely be a delightful treat. Amid the excitement, it is worth noting that the "If I Could Turn Back Time" hitmaker is not the first pop diva to venture into the realm of holiday music beyond Carey. 
As Daily Mail noted, a slew of other artists, like Kylie Minogue, Sia, Ariana Grande, Taylor Swift, Kelly Clarkson, Gwen Stefani, Kacey Musgraves, and even Justin Bieber, have all graced their fans with festive-themed releases over the years.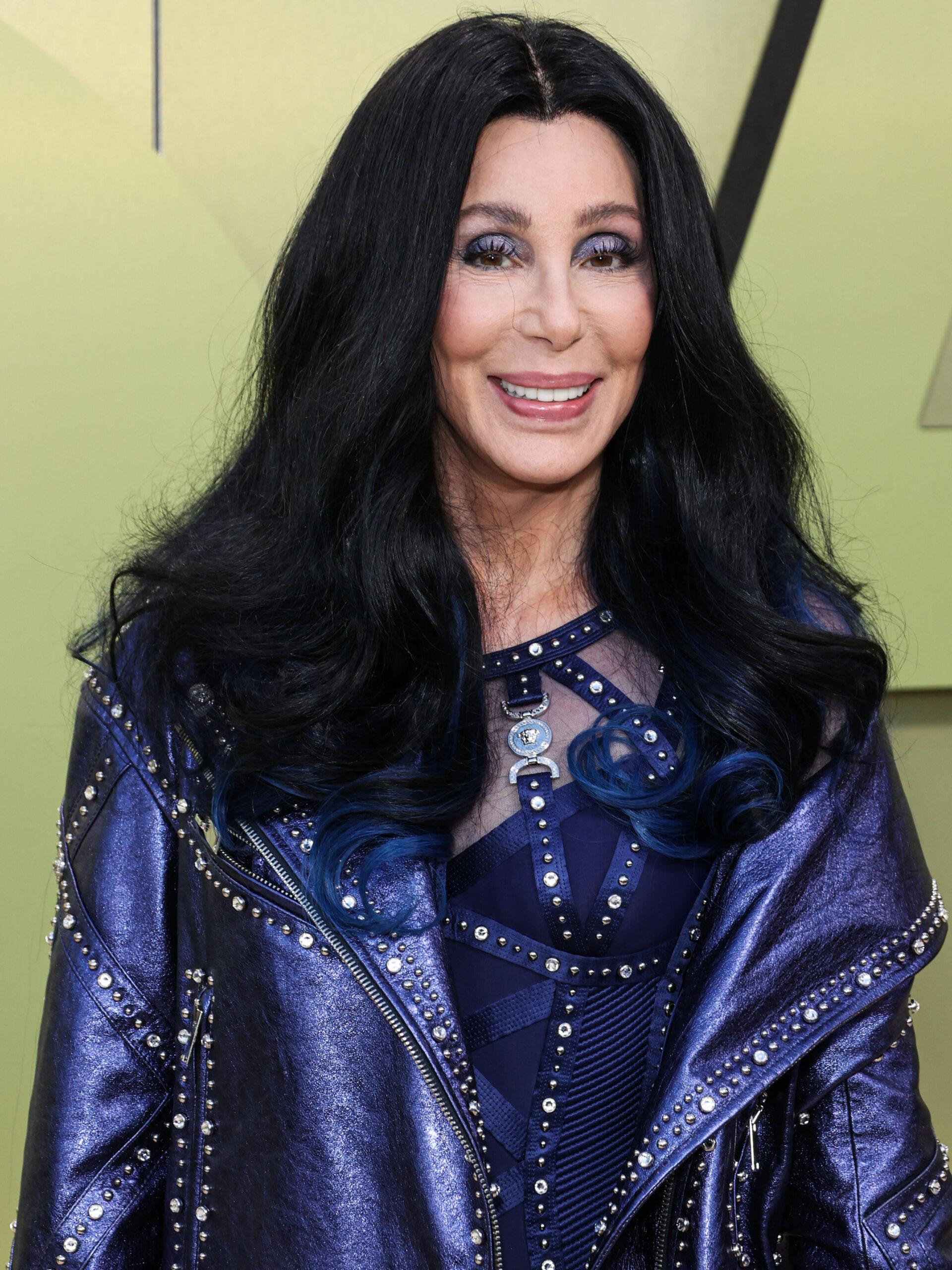 Even the late vocal powerhouse Whitney Houston notably delivered "One Wish: The Holiday Album" in 2003 as her sixth studio album. Madonna is the one pop icon who has yet to dive into the holiday music realm, possibly viewing the commercial opportunity as beneath her stature.
The Primetime Emmy Award Recipient Credited Her Family's Genetics For Her Youthful Look
Following her appearance on "Good Morning Britain" earlier this week, The Blast observed that Cher discussed how she has maintained her youthful appearance. The former half of the Sonny & Cher pop duo shared that despite her age, she would still opt for jeans and long hair.
The "Strong Enough" songstress also hinted at her lineage, claiming that her family's genetics played a part in her age-defying looks. She clarified that she was not trying to appear young but rather living life on her terms and doing what made her happy. As the Golden Globe Awards winner shared:
"I keep up with the trends, and I have lots of young friends. I have old friends too. Honestly, I'm not trying to feel young, I'm not trying to be young, I am what I am, whatever that means."
Cher dabbled into the conversation after she had posted via X — formerly Twitter, "Ok, Will Someone PLEASE Tell me…..When Will I Feel OLD? This is ridiculous. I keep hearing these numbers, but I Honestly can't understand them."