Kelsea Ballerini shares her perspective on a tasteless act that now occurs during concerts.
The singer candidly gave her opinion about the recent trend of concertgoers throwing objects at musicians during their live performances, calling the act "unsafe." Ballerini had been at the receiving end of the movement when she was struck with a bracelet while performing in Boise, Idaho, in June.
Kelsea Ballerini Has Maintained Her Stance On The Safety Of Her Fans Being Her Priority
Ballerini held nothing back when she addressed the phenomenon of fans hitting their favorite artists in the face with unflattering objects while the latter are onstage. Speaking exclusively to TheMessenger Entertainment, the "half of my hometown" singer stated:
"I think one of two things is happening. I think either the fan wants the artist's attention or there's a trend happening that's getting a lot of pickup and [going viral] and a person, I wouldn't say a fan, a person that's in the crowd wants that. Either way, not safe."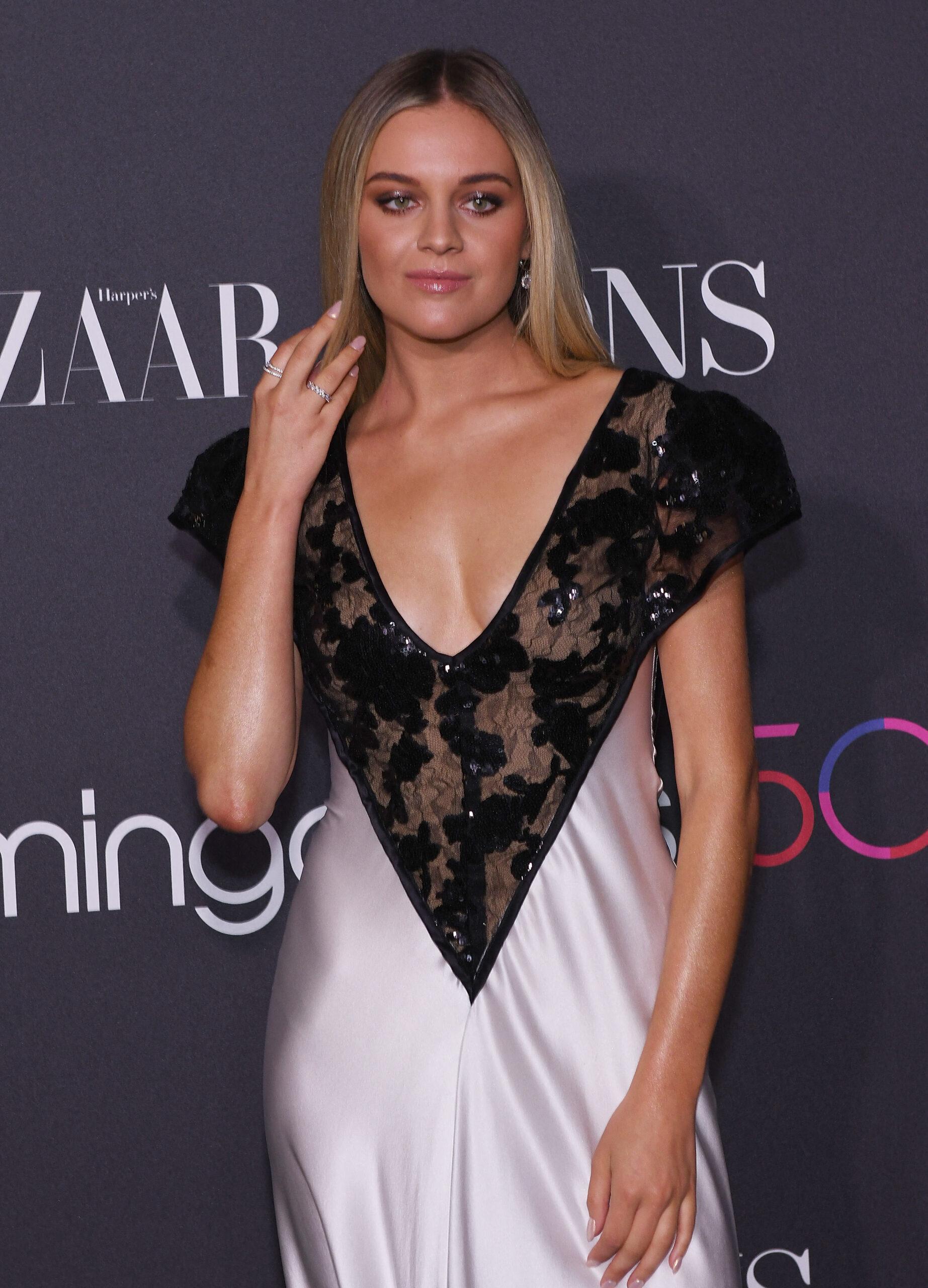 Carrying on with the chat, which began due to her partnership with The Original Donut Shop, she added, "I think it's a conversation. I think I can speak for myself. I have a lot of young girls at my shows, so keeping everyone safe is the biggest priority, more so than putting on a good show. It's keeping everyone safe."
"I am off the road right now," Ballerini further noted before disclosing that she was unaware of "what people are doing to prevent that kind of." However, she was sure it was "a conversation" that she hoped "everyone's having and it's not worth it."
In case you missed it, The Blast reported that the award-winning artist had stopped her performance after a bracelet hit her in the face to ask, "Can we just talk about what just happened?" She then continued saying:
"All I care about is keeping everyone safe. So if you ever don't feel safe, please let someone around you know. There's security everywhere tonight. If anyone's pushing too much or you just have that gut feeling or anything just always flag it."
The unfortunate incident also prompted a response from the official fan page of the "If You Go Down (I'm Goin' Down Too)" performer, who issued a statement emphasizing the need for caution. They wrote:
"Guys, I know we all mean well. We all want to show Kelsea love in the best way we know how and shower her with gifts. But throwing things on stage when artists are already so vulnerable is NOT the way to go. If you can't hand it to her, there are many other options. Lord, give it to us! We will make sure it gets to her. But PLEASE don't put her in danger like this."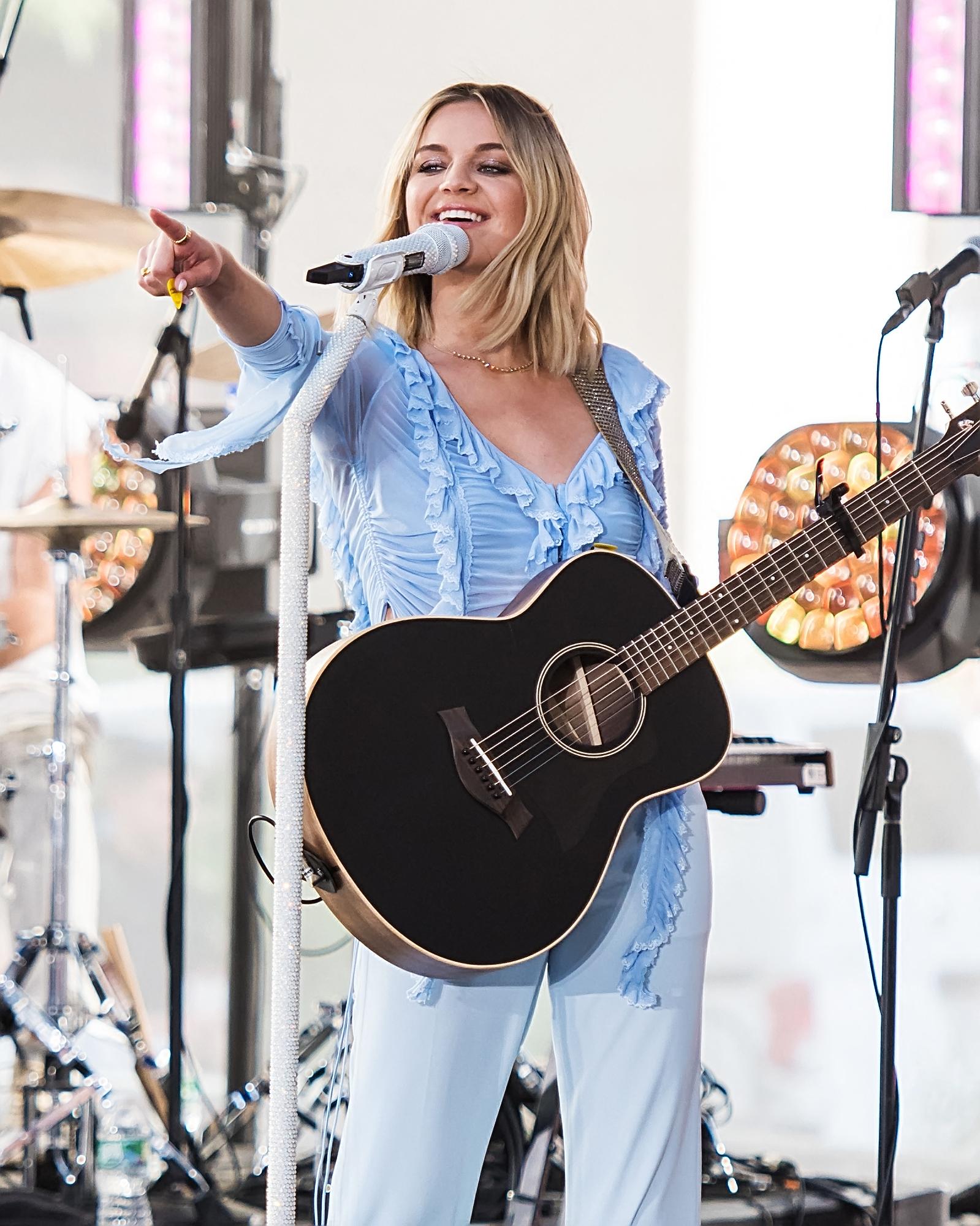 The message, shared in June, wrapped up, "Again, I know you all mean well, but this is becoming a safety issue. We love you guys. We do. But please make it stop."
The Radio Disney Music Award Winner Is Not Used To Her Life Being So Public
Despite being in the public eye since the beginning of her music career in 2014, Ballerini still finds it challenging to cope with the public's scrutiny of her personal life. In a recent interview published on July 10, the "Peter Pan" artist mentioned that she had "put in work" over the last decade building up her career. 
However, she explained, "the eyeballs on the rest of my life are new, so I'm giving myself a lot of grace." Admitting that she had to extend some grace to herself multiple times during her career, she expressed:
"I always thought of myself as one thing, which was a glittery, palatable blonde that sings country music. I've realized over the last few years, as I've woken up to myself, and really stepped into my womanhood, that I'm really open to discovering more of myself. I'm in such a season of play right now."
The CMT Music Award recipient also acknowledged how her current relationship with Chase Stokes had helped her navigate her life. She gushed, "The thing that we've decided, and to each their own, is when you're with someone that you feel secure with and that you're proud to be with, why not share it?"