A fight broke out at Walt Disney World as one Guest in an EVC was getting irritated that the Disney Skyliner — a mode of transportation at the Resort — was inoperable.
A now-viral TikTok video shows the incident unfold.
Guest Screams Profanity At Disney Employees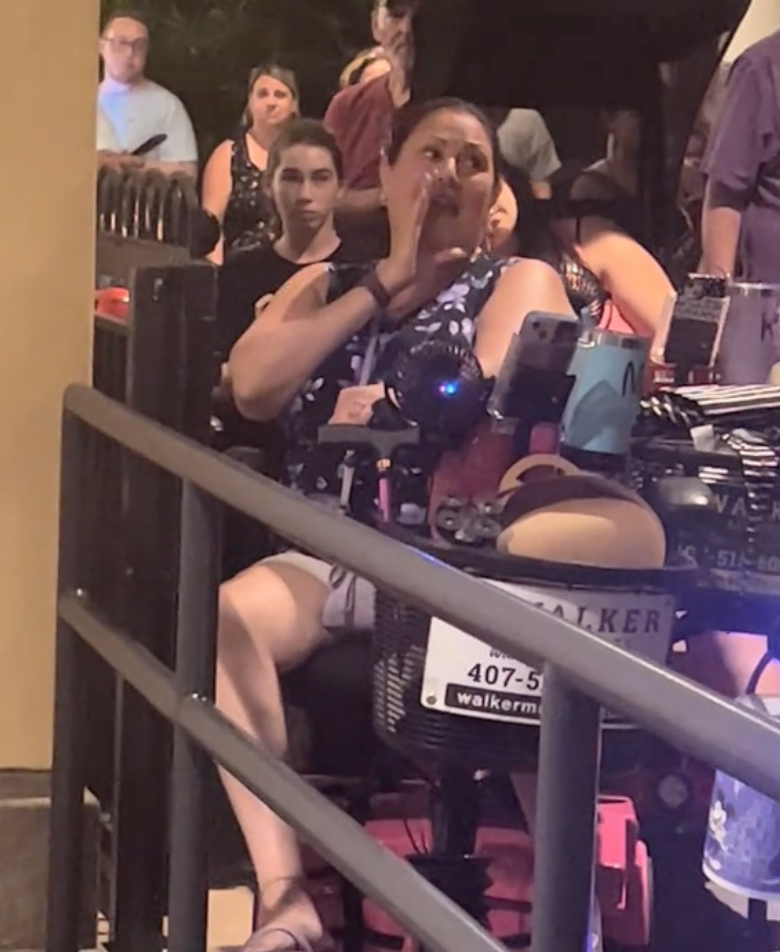 Disney's Skyliner transportation system takes Guests from select Resort hotels to one of the Disney theme parks. Guests can board Disney's Skyliner — a complementary mode of transportation — and glide past one-of-a-kind views of waterways, woodlands, and two Walt Disney World theme parks — Disney's Hollywood Studios and EPCOT. While in line for the Skyliner, a verbal altercation broke out between multiple Guests.
TikTok user abigails_stl was present at the time of the incident, which occurred late Tuesday evening at Walt Disney World.
They filmed a woman, who was in an EVC in line for the Disney Skyliner, yelling and screaming as she was annoyed that the mode of transportation was not operating, calling "everything and everyone" "motherf**kers."
The Disney Skyliner occasionally closes due to a technical issue or inclement weather. It is unclear what the exact reasoning was as to why it was inoperable Tuesday evening, but reports stated that the mode of transportation was closed for nearly an hour.
"Would you ride an airplane that was broken?" one Guest asked the woman, which only made her angrier as she continued to yell and scream, throwing up the middle finger at anyone who argued with her.
Many other Guests tried to intervene and ask her to watch her language, however, the woman continued to say "f*ck you" to others.
It is unclear if this Guest was trespassed from Disney or if she was escorted out by security, but Disney has the right to remove any Guest from its premises. Prohibited activities include "Engaging in any unsafe act or other act that may impede the operation of the Walt Disney World Resort or any part thereof" and "Please show common courtesy to fellow Guests and our Cast Members by not using profanity or engaging in unsafe, illegal, disruptive or offensive behavior, jumping lines or saving places in lines for others. For your safety and the safety of others, please refrain from running except in designated areas," per. the Disney website.
Other Incidents At Disney World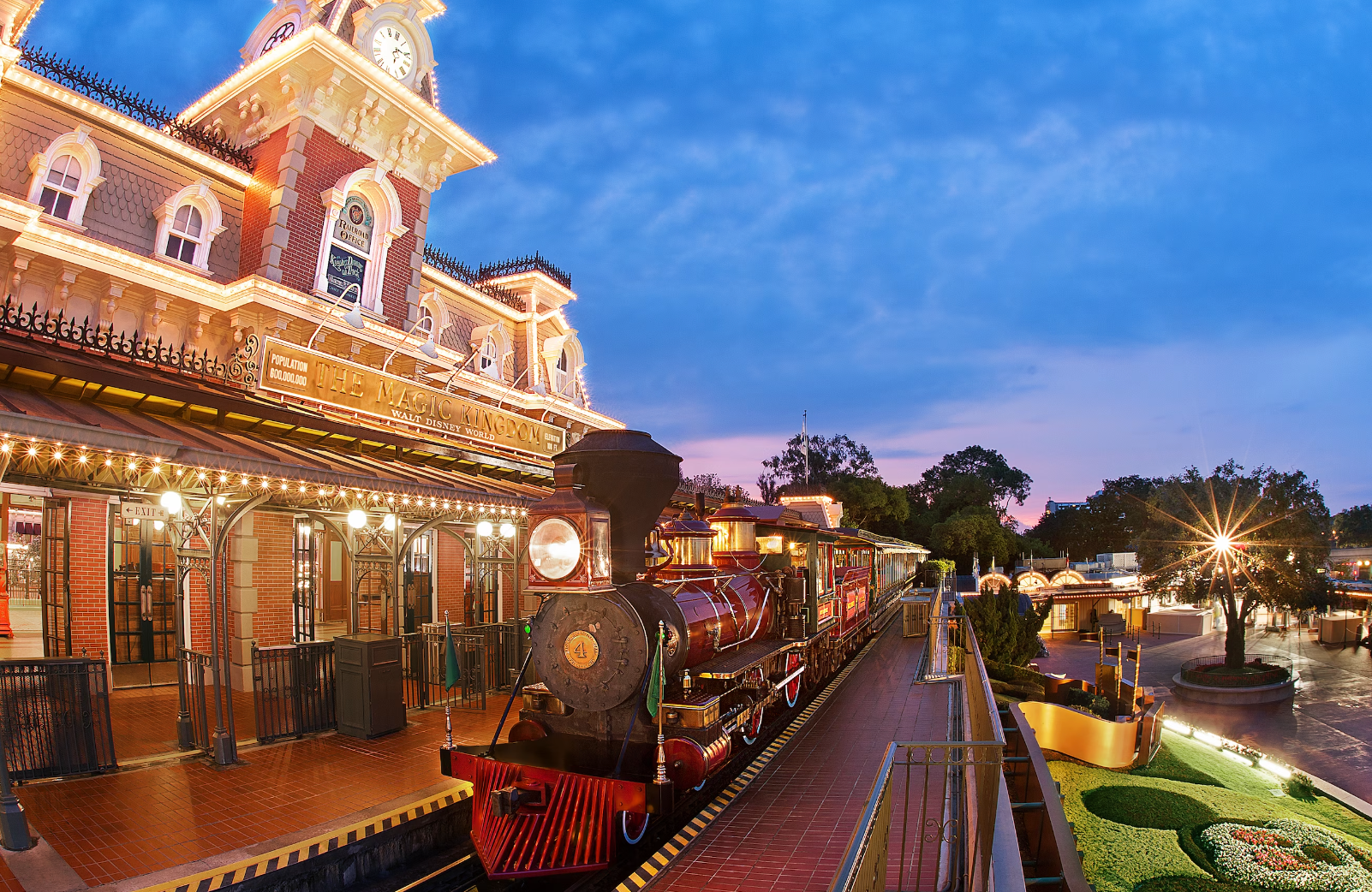 Back in May, The Blast reported on a brawl that broke out at the entrance of Disney's Magic Kingdom theme park.
The Orange County Sheriff's Office responded to the fight at the theme park around 2:30 p.m. on Monday, May 15 after one family was reportedly standing in front of the 100th anniversary sign, when another family wanted to take a photo where the first family was standing. The second family reportedly asked the other family to move out of the way, which is when a family member punched another member of the other family in the face.
A bystander, who witnessed the brawl, caught the incident on video. "Did you see how it broke out?" one Disney Guest says in the video while another is heard saying, "I was just walking right here, and I saw it just happening."
According to Fox35Orlando, at least one person was medically treated at the scene following the brawl. That person reportedly did not want to press charges. Two other Guests were removed from the theme park, according to Orange County deputies.
And last year, a full-on brawl broke out between Guests at Magic Kingdom near Peter Pan's Flight. The families involved threw punches, ripped one another's shirts, and were heard screaming at one another.