Walt Disney World is known as the Most Magical Place on Earth, however, even at Disney incidents may occur.
Recently, there was a huge police presence spotted outside of one Walt Disney World Resort hotel, which left Guests confused and concerned.
Orange Country Sheriff's Office at Disney World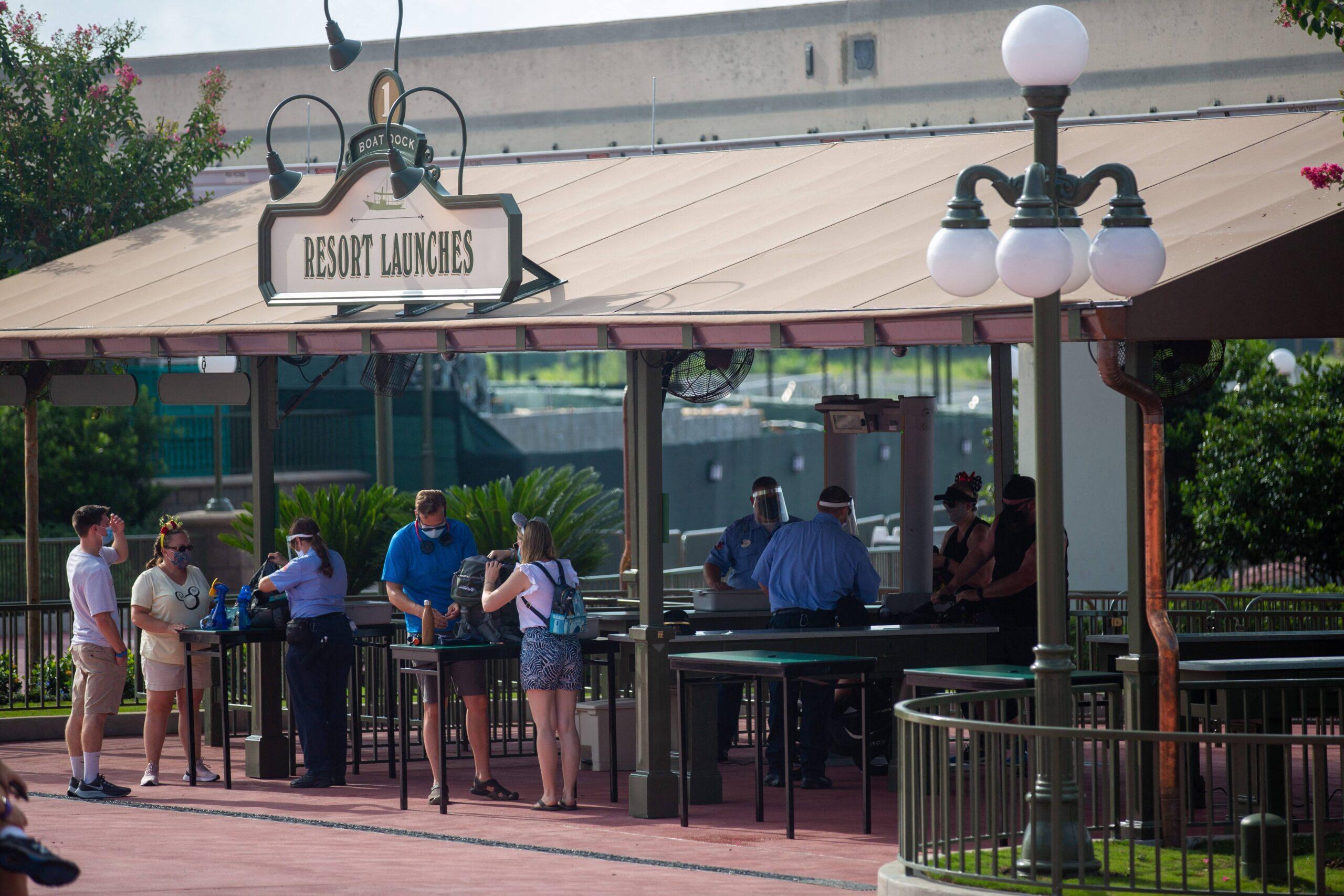 On September 5, a Walt Disney World Guest saw a huge police presence outside of Jambo House at Disney's Animal Kingdom Lodge.
"We were coming back to the resort and there were five sheriff cars and a security car sitting outside the resort," the Disney World Guest explained. A manager was talking to one of the police officers, though it is unknown why there was such a heavy presence that evening.
Orange County Sheriff's Office dispatch calls shows "Trespasser" as the reason for the call, however, there are no further details at this time.
Though it may be unrelated, The Blast reported on Saturday, September 2, that many protestors gathered near the Apopka Vineland Rd entrance, just outside Walt Disney World property, waving swastikas and DeSantis 2024 flags. The protesters also placed a banner over the Mickey Mouse sign, which read "Pedo World," referencing Disney's support of LGBTQIA+ individuals. "Pedo World" is a take on "Disney World" as the reference is to the false belief that people within the community are pedophiles. The letter "o" on the banner is the Star of David, referencing Nazi conspiracy theories about Judaism.
Walt Disney World has its own security located throughout the theme parks and Resort hotels. "The visible security measures at our theme parks and Resort hotels include the presence of uniformed police officers, using specially trained hazard detection canines to help patrol, bag checks at our theme park entrances and security kiosks at our Resort hotels," Disney states.
If you ever witness something, be sure to tell a nearby Disney Cast Member or security guard immediately.
Disney's Lawsuit With Ron DeSantis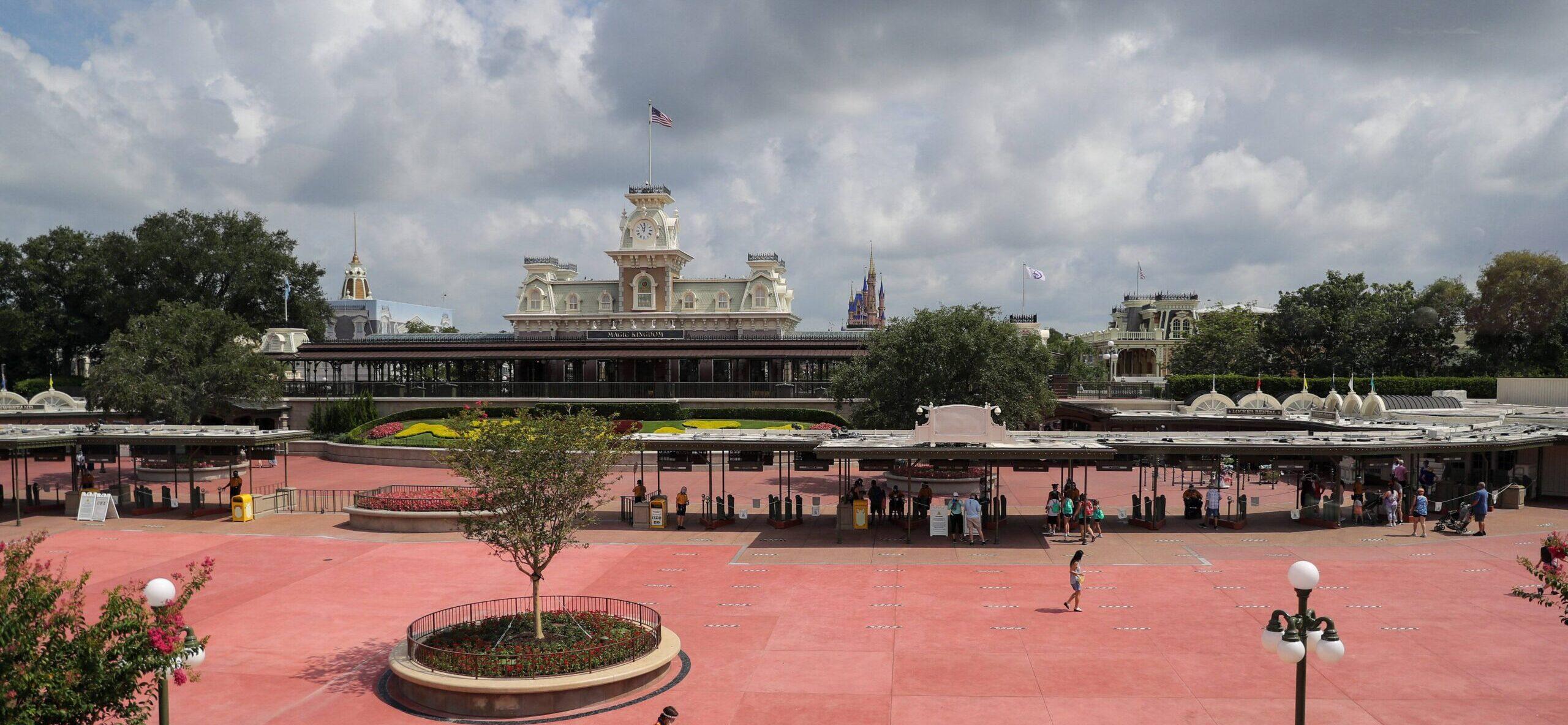 Initially, The Walt Disney Company CEO Bob Chapek was under fire after Disney's initial statement and Chapek's email to Cast Members was released regarding the "Don't Say Gay" bill. Disney stated that it understood the issue's importance to employees and customers, but fans felt the statement was a "slap in the face" as it never actually took a stance on the bill itself.
Many dub the "Don't Say Gay" bill because it targets the LGBTQ community. Specifically, it states, "Classroom instruction by school personnel or third parties on sexual orientation or gender identity may not occur in kindergarten through grade 3 or in a manner that is not age-appropriate or developmentally appropriate for students."
When speaking to the controversial Florida bill, which was passed at the end of February 2022, the NPR states, "The legislation prohibits any instruction about sexuality or gender between kindergarten and third grade "or in a manner that is not age-appropriate or developmentally appropriate for students by state standards."
Now, the Walt Disney Company has expressed support for the LGBTQIA+ community and condemned the Florida bill, which led to Florida Governor Ron DeSantis retaliating against Disney in several ways, including trying to dissolve the Reedy Creek Improvement District in which Walt Disney World resides. Disney has also filed a federal lawsuit against the Board and DeSantis, calling their actions a violation of their constitutional rights.