Anderson Cooper recently revealed his embarrassment and confusion over an incident during a 2015 Madonna concert. The pop icon humped and spanked Cooper on stage, leaving him mortified. 
Cooper admitted to dancing terribly and feeling perplexed by the unexpected encounter. Madonna playfully called out Cooper's awkward reaction in a 2017 interview, jokingly remarking on his performance.
Despite the mishaps, their long-standing friendship remains strong. Madonna presented Cooper with the Vito Russo Award in 2013, and Cooper, in 2016, introduced her as the honoree at Billboard's Woman of the Year event. 
Keep on reading to learn more.
'I Didn't Know What The Hell Was Going On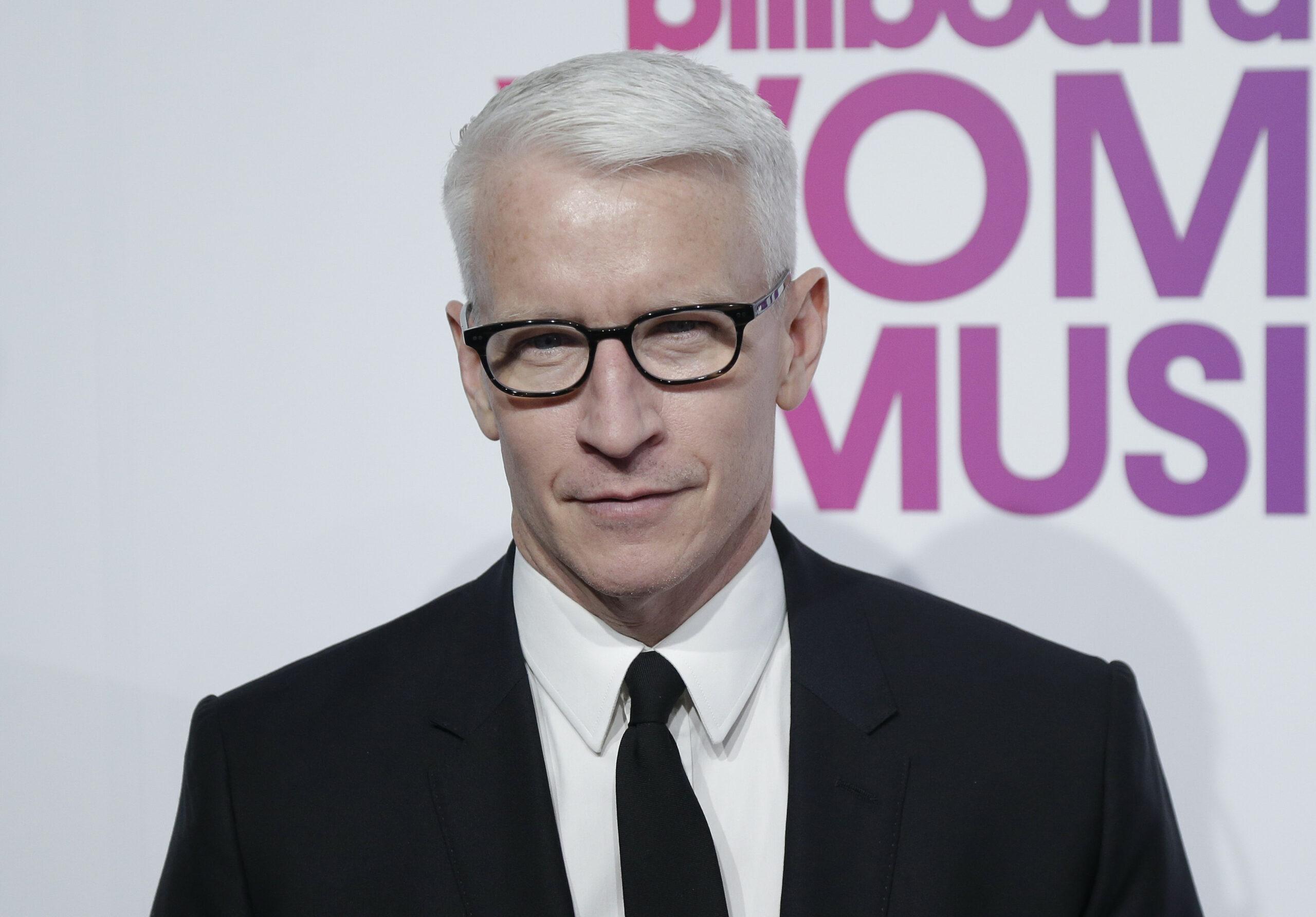 During a recent episode of Kelly Ripa's "Let's Talk Off Camera" podcast, journalist Anderson Cooper made a candid revelation about an unforgettable incident from a 2015 Madonna concert.
Cooper, 56, expressed his ongoing embarrassment and attempts to forget when he was spanked and humped on stage by the Queen of Pop at Brooklyn's Barclays Center. Reflecting on the unexpected experience, Cooper stated, "I didn't know what the hell was going on. I was terrible. I danced terribly. It was mortifying."
Recounting the performance of Madonna's song "Unapologetic B*tch," Cooper shared how he was taken aback by the singer grinding on him and handing him a banana.
"I open it up, and I start to peel it and eat it," Cooper remembered, per Page Six. "And then all of a sudden, I start lowering down on this little electronic elevator, disappearing on the stage just, like, eating this banana." To this day, Cooper revealed he remains perplexed about the whole incident.
Madonna Calls Out Anderson Cooper's Awkward Reaction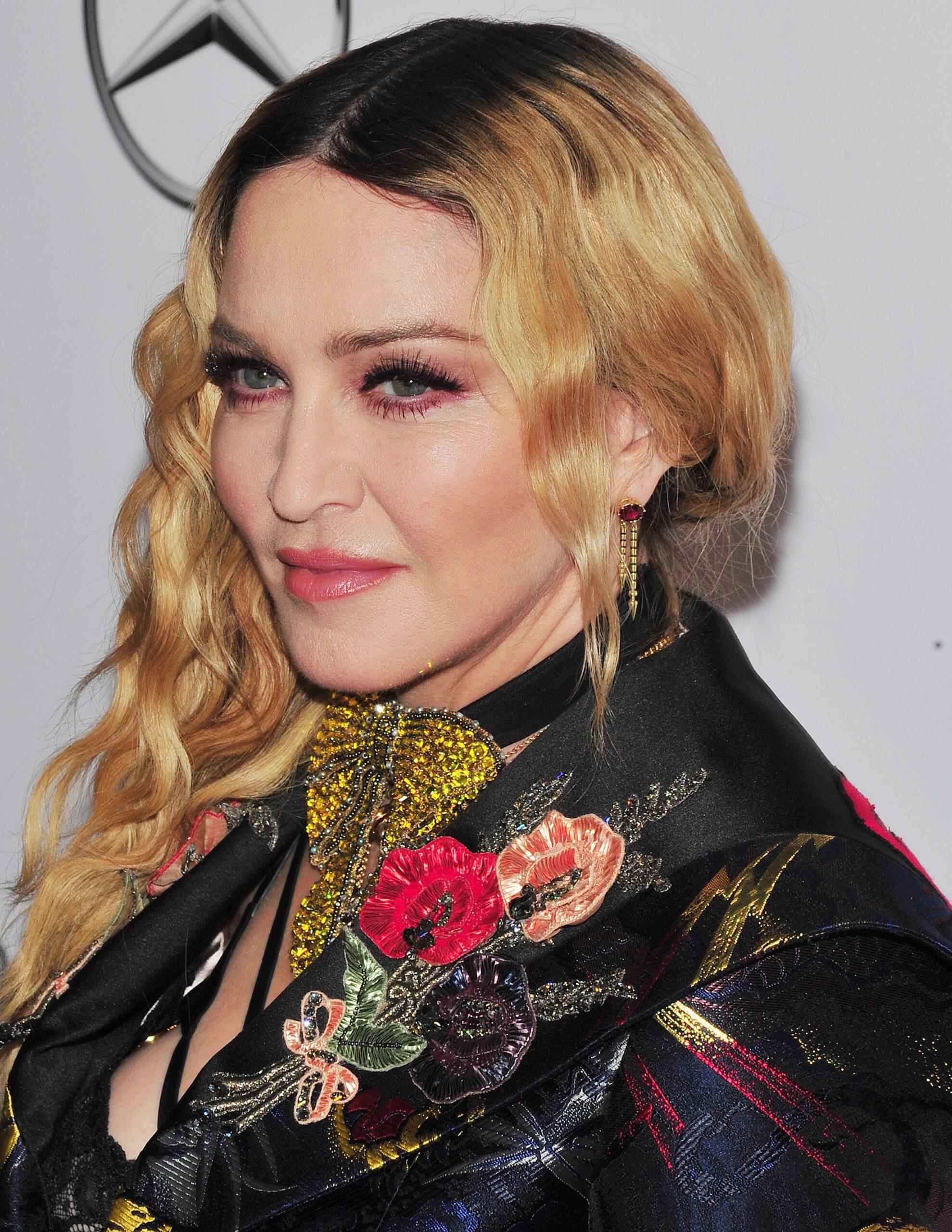 During a December 2017 episode of "Live With Kelly and Ryan," Madonna playfully called out Cooper's awkward reaction to her NSFW dance moves.
She humorously remarked, "I want to discuss something you weren't good at. I've danced with you at nightclubs [and] you were very free and cool. And then when you got on stage, I was like, 'Who is this guy?'"
Cooper acknowledged that he had made mistakes during the performance but defended himself. He explained that dancing with Madonna in a nightclub was one thing, as it was "intimate," but performing in front of a large audience at the Barclays Center was a different experience.
He added, "You didn't just dance with me; you bent me over, slapped me, did something else to me, and then handed me a banana." Despite the mishaps, the political commentator jokingly expressed excitement about walking into the CNN newsroom after being "humped on a stage by Madonna."
Madonna Asks Anderson Cooper To 'Make It Up To Her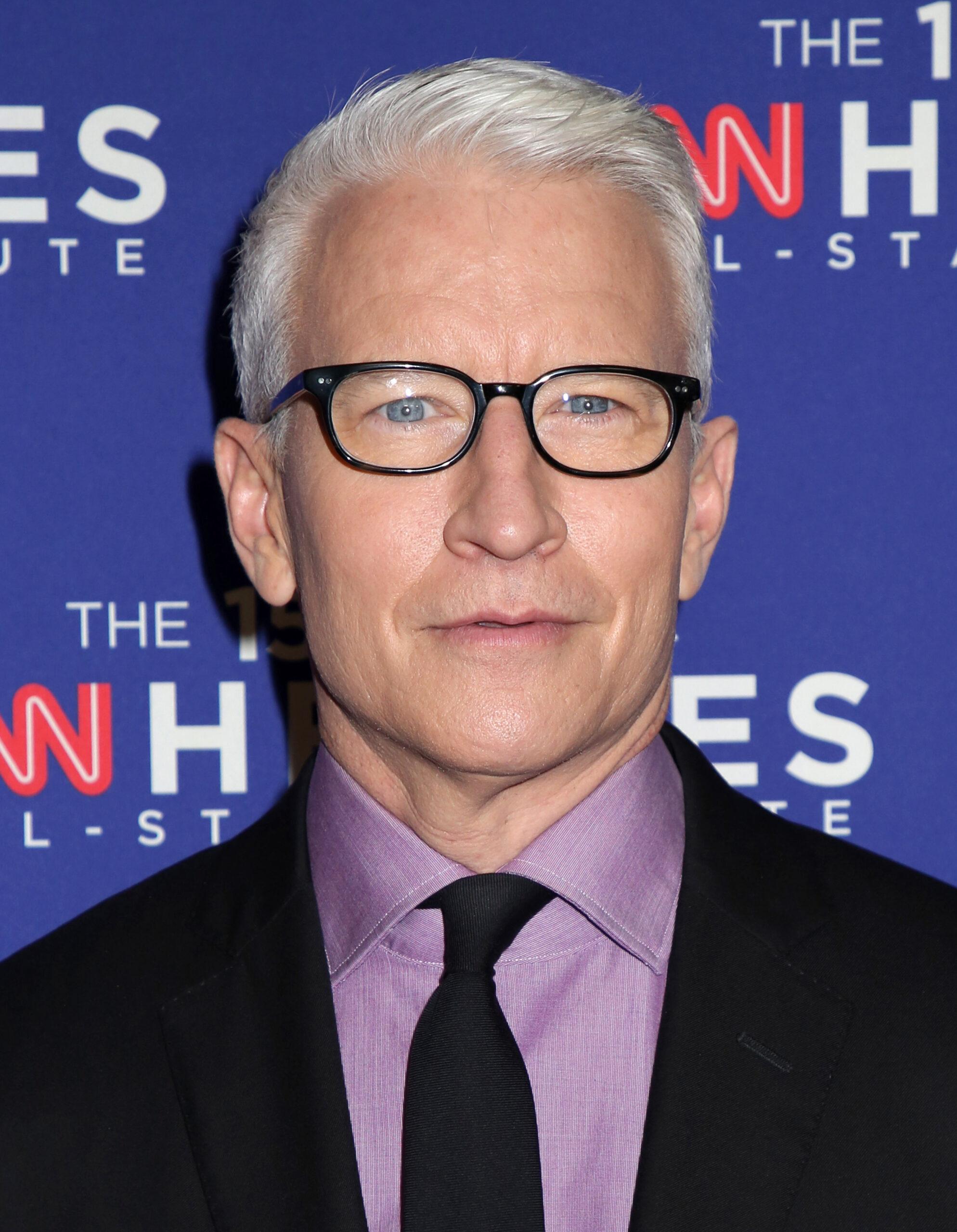 During the talk show appearance, Madonna asked Cooper to "make it up to her" in front of the enthusiastic audience, with Ripa commending Cooper's improved efforts.
Inquiring about the "Material Girl" hitmaker's plans, Cooper expressed his interest in her upcoming tour, hoping for an opportunity to redeem himself. Madonna playfully hinted that her return to the stage would happen soon.
However, despite previously announcing her "Celebration" tour in January, Madonna had to temporarily halt her preparations due to a severe bacterial infection that led to hospitalization in June. However, she has now resumed rehearsals after making progress in her recovery.
Anderson Cooper & Madonna's Long-Standing Friendship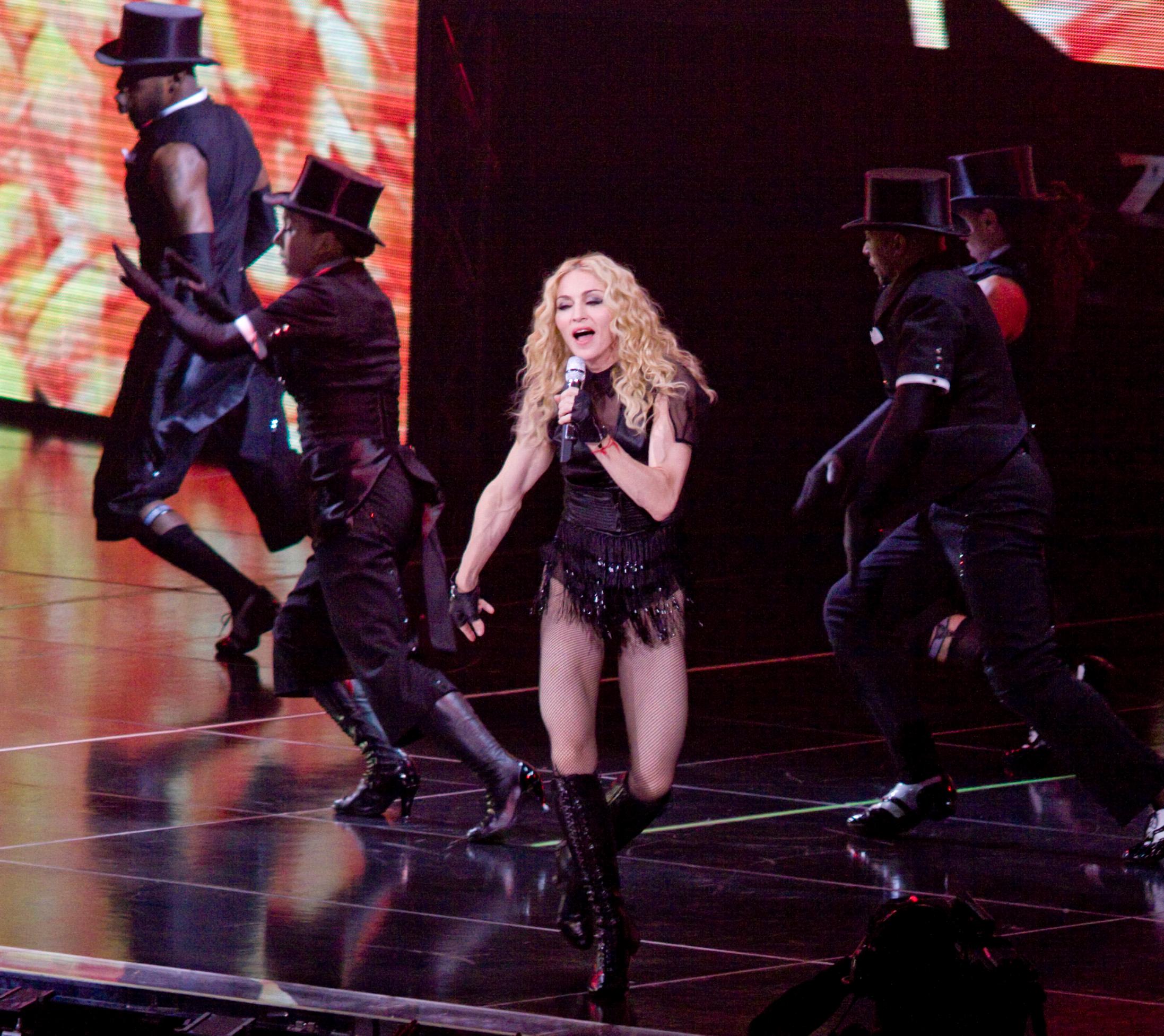 Madonna and Cooper share a long-standing friendship that spans over the years. In 2013, the gay advocacy group GLAAD selected Madonna to present Cooper with the prestigious Vito Russo Award. This award recognizes openly gay media professionals who significantly contribute to the LGBTQ+ community.
GLAAD's President, Herndon Graddick, expressed that Madonna was chosen to honor Cooper at the 24th annual GLAAD Media Awards due to their friendship and shared commitment to supporting lesbian, gay, and transgender individuals throughout their careers.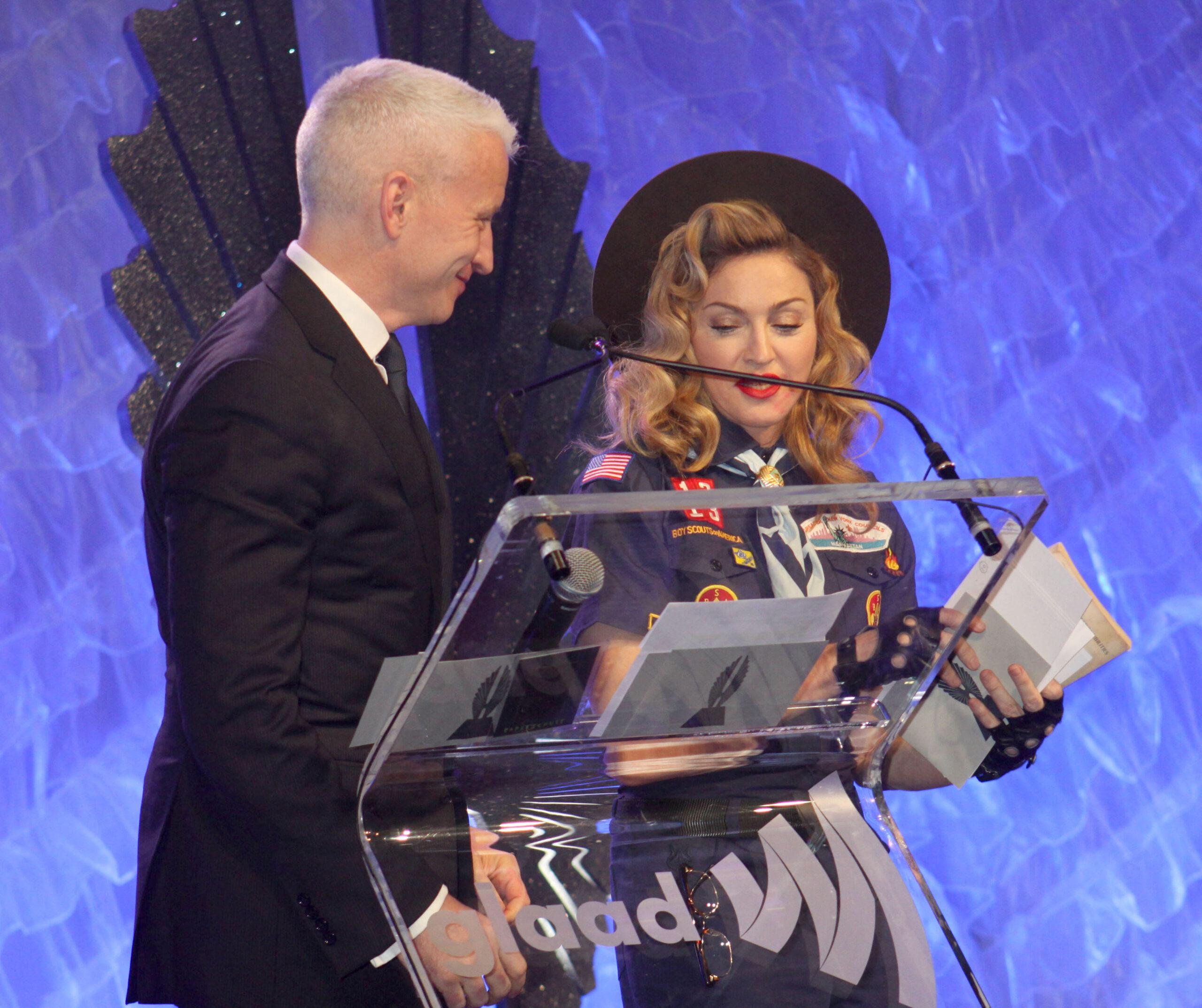 2016 Cooper reciprocated by introducing Madonna as the honoree at Billboard's Woman of the Year event. He paid a heartfelt tribute to Madonna and her enduring influence on pop culture during his speech. Cooper proclaimed that Madonna has been the Woman of the Year every year since she released her debut single, "Everybody," in 1982, emphasizing her ongoing impact on music, culture, and society.
Cooper also reflected on the personal significance of Madonna to him as a "gay teenager." He shared, "Her music and outspokenness showed me as a teenager a way forward. Through her music, she told me and millions of teenagers — gay and straight — that we are not alone. We are connected."