Musician Jack Antonoff and his fiancée Margaret Qualley arguably weren't the focus of their wedding rehearsal dinner on Friday night: a certain guest was.
View this post on Instagram
The groom's longtime friend and professional partner Taylor Swift was a guest at the couple's festivities in New Jersey, along with Lana Del Rey, and Swift's friend Zoé Kravitz, and the actress' partner Channing Tatum.
The "Speak Now" singer's presence at the restaurant quickly inspired massive attention, and later required police intervention.
Fans and onlookers swarmed the location of the rehearsal dinner, with footage later being captured and posted to social media. Many 'Swifties' took to socials to denounce the situation, which largely inspired the hashtag "leave her alone" to trend on X.
Footage Of Taylor Swift Outside Of The Rehearsal Dinner's Location Bombarded Social Media
View this post on Instagram
Photos and TikToks of the "Style" singer attending Antonoff's rehearsal dinner dominated the internet on Friday night and Saturday morning, including a photo of Swift having a visible reaction to the pandemonium.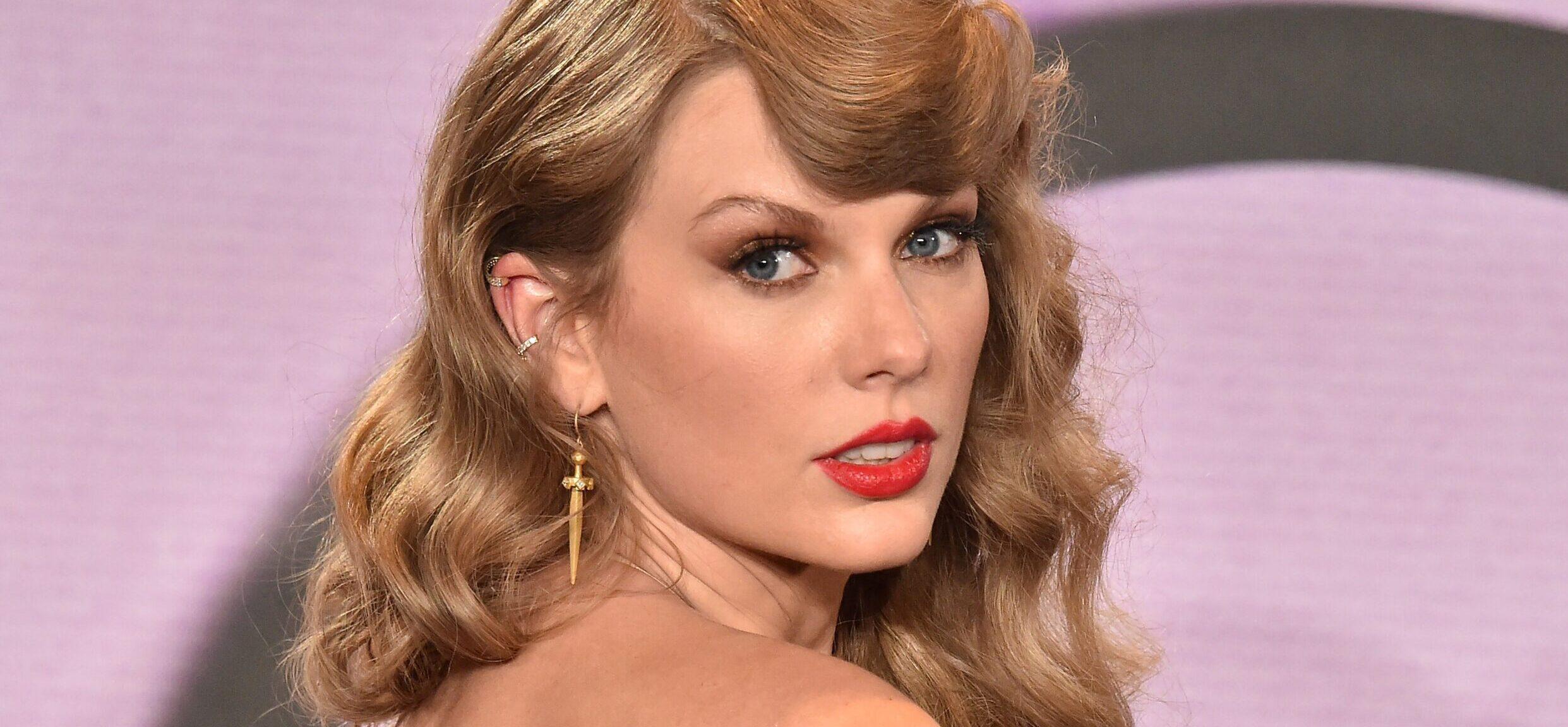 In the aforementioned photo, Taylor Swift is surrounded by fans with glowing cell phones. According to a TikTok about the incident, onlookers were reportedly chanting her name. In spite of the massive amount of attention, Swift looked composed and smiled for cameras.
According to Page Six, "hundreds of locals" were present outside of the restaurant, and its staff eventually decided to close the curtains later on. The staff's decision was reportedly inspired by the crowd booing.
Neither the bride or groom nor Taylor Swift have spoken out about the incident as of this writing.
The Internet Collectively 'Booed' Over The Situation, Discussing Swift's Right To Privacy
View this post on Instagram
Countless Swifties came to the Taylor Swift's defense.
"Every single person there taking pictures, swarming the restaurant, and peeking inside aren't fans. It's disgusting and a huge invasion of privacy. She was at her best friends f**ing wedding. LEAVE HER ALONE. She deserves it. Stop being an insecure person that you have to get out your phone just for the attention or go to a restaurant and swarm it forcing her to leave. It's so rude and just because she is a star doesn't mean she doesn't deserve privacy. She deserves every second of it. I can't even believe this happened and all these "fans" should reflect on their life and how they conduct themselves. I love you Taylor and you absolutely shouldn't have had to leave Jacks wedding because of these people," one Swiftie wrote in the comments of an Instagram photo.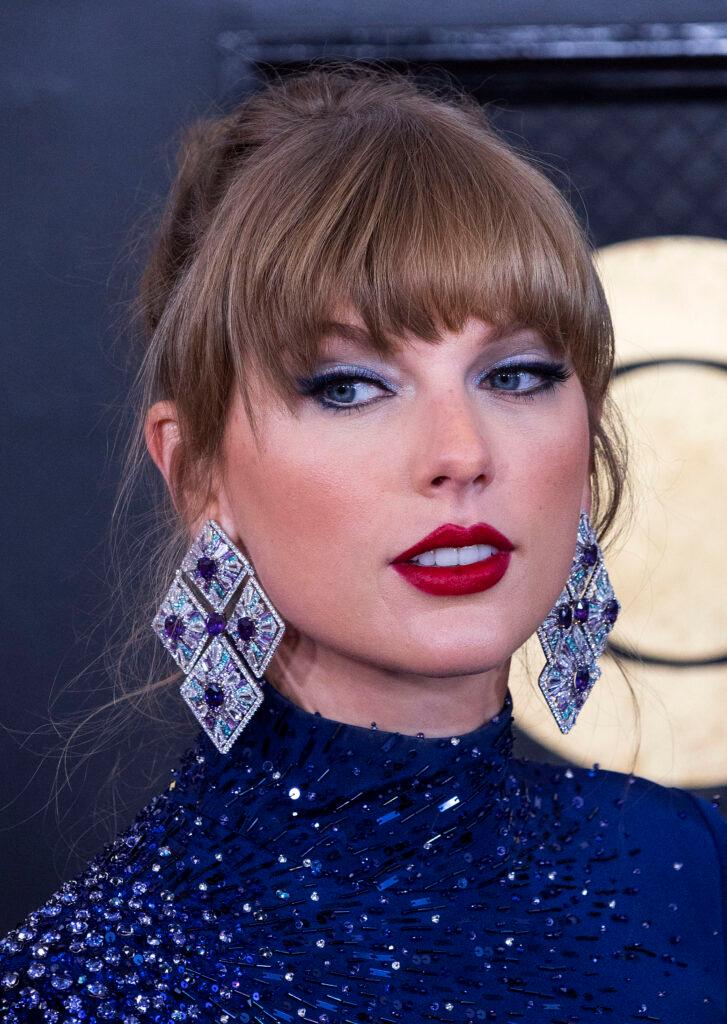 "So disgusting how people treated her. How could they be doing that to her and call themselves fans? Did they even watch Miss Americana? Yeah she waved back and awkwardly smiled, she has to keep up some sort of kind profile but she hates this s**t. Like literally she is at a freaking wedding leave her tf alone," another pleaded on the same photo.
"These hunters with cell phones." The lakes 🎶Playing inside my head 😐," another Swiftie wrote on a separate Instagram photo.
"THIS IS DISGUSTING My take…. Cognitive dissonance.. delusional swifties will watch Miss Americana and empathize with her but then convince themselves that they are actually friends with Taylor so it's okay if they do it," another fan weighed in on the comments.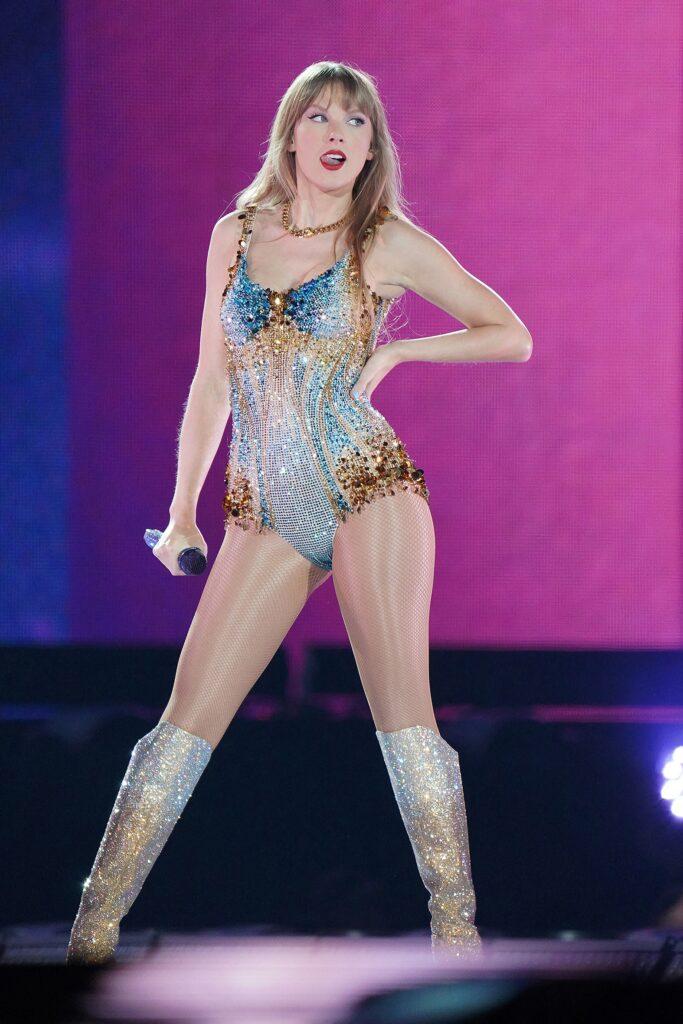 "Literally they all should get a fine or something that's ridiculous!" a fan proclaimed.
"The horror on her face says it all. nobody should be ambushed like this. they have absolutely zero regard for her as a human being. this is STALKING," a Swiftie wrote.
The conversation continued on X as well.
"you can tell from the body language that she's scared," a Swiftie quote-posted with a video of Swift walking out of the restaurant. "just let this woman have a private life and leave her alone."
"Well, I would be upset too if I was in Taylor's shoes. This shouldn't be happening period. If I knew Taylor was next door to where I was, I would freak out yes, but I'd leave her alone because that's the right thing to do. She's human too," another Swiftie posted. 
"People won't leave her alone. SHE'S THE BIGGEST ARTIST IN THE WORLD RN. People who leaked her location need to be punished.These so-called fan accounts should think twice before leaking Taylor's whereabouts. Those people who were in that crowd weren't swifties they're clout chasers," another chimed in.
"Jack Antonoff" also began trending on X Saturday afternoon. "jack antonoff should hire me as wedding security and i'll walk around with pool noodles and hit people and spinkick them and open a pit to divert their attention," a fan wrote.