Keke Palmer is bringing big GOAT energy to the music world and month of August.
Alright, Keke is always serving that kind of energy, but she's taken shady comments from her boyfriend and turned into a money making business venture.
The former Disney Channel star and Usher have teamed up on a new collaboration titled, "Boyfriend." The song will drop on Wednesday, August 16th.
Keke Palmer & Usher Team Up For Music Collab!
8.16 https://t.co/Jojm5kViQo pic.twitter.com/PMwEZ1hGZo

— Keke Palmer (@KekePalmer) August 15, 2023
Let's just say… Keke and Usher's fans are losing their marbles.
The title of the song and very quick snippet fans were able to feast their ears upon already says a TON.
The sneak peek entails Usher singing, "Somebody says that your boyfriend's lookin' for me."
In the event you aren't keeping up with Keke, let The Blast fill you in on the most recent drama involving the "Hustlers" actress and her baby daddy, Darius Jackson.
Last month, the "Nope" actress attended Usher's residency show in Las Vegas. She wore a black skin-tight, semi see-through jumpsuit.
Darius Jackson Didn't Like Keke's Sex Appeal At Usher's Vegas Show 
View this post on Instagram
Well, Darius wasn't a big fan of his child's mother looking snatched and fine as hell in front of a live studio audience, and he decided it best to pop off on social media.
Twitter handle "RNB RADAR" posted a video showing Usher serenading a delighted Palmer who later hugged him and then danced with the singer, singing a little into the mike as well. The video was captioned, "Usher serenades Keke Palmer" but it seems Darius did not like all of it, all that much as he retweeted the video with a comment, "It's the outfit tho.. you a mom."
Usher serenades Keke Palmer 😍✨ pic.twitter.com/xbMFlXu7FF

— RNB RADAR (@RNB_RADAR) July 5, 2023
After receiving tons of backlash from Keke's legion of fans, Darius took his explanation a step further and dug himself into a deep dark hole.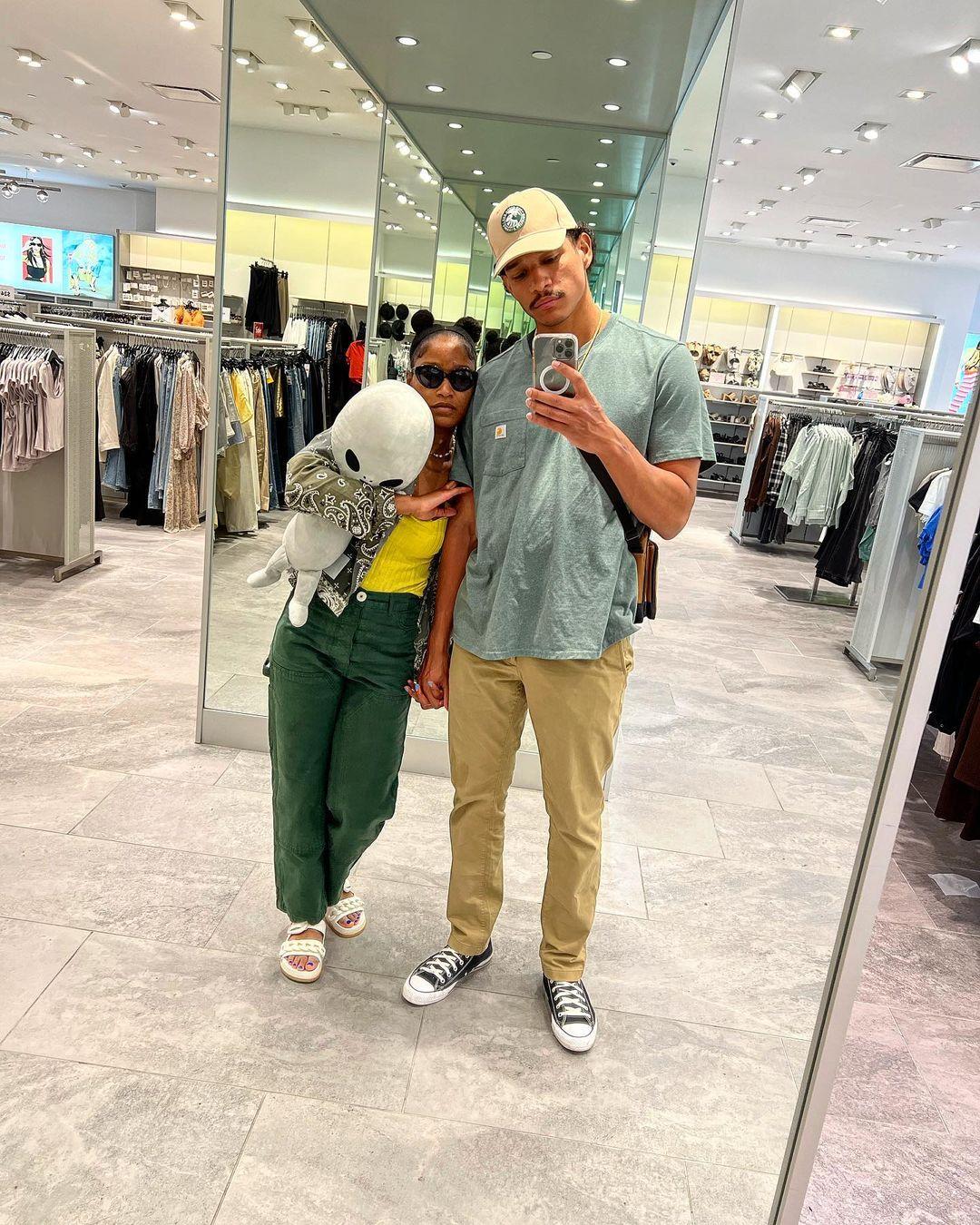 Darius took to Twitter again to explain where he was coming from as "the man of the family", writing, "We live in a generation where a man of the family doesn't want the wife & mother to his kids to showcase booty cheeks to please others & he gets told how much of a hater he is."
He also "explained" that he was entitled to his opinion about his family, "This is my family & my representation. I have standards & morals [for] what I believe. I rest my case."
It's unclear if the couple, who welcomed their first child together in February, broke up.
However, Darius did wipe his Instagram clean of any trace of Keke, which basically spells "B-R-E-A-K U-P."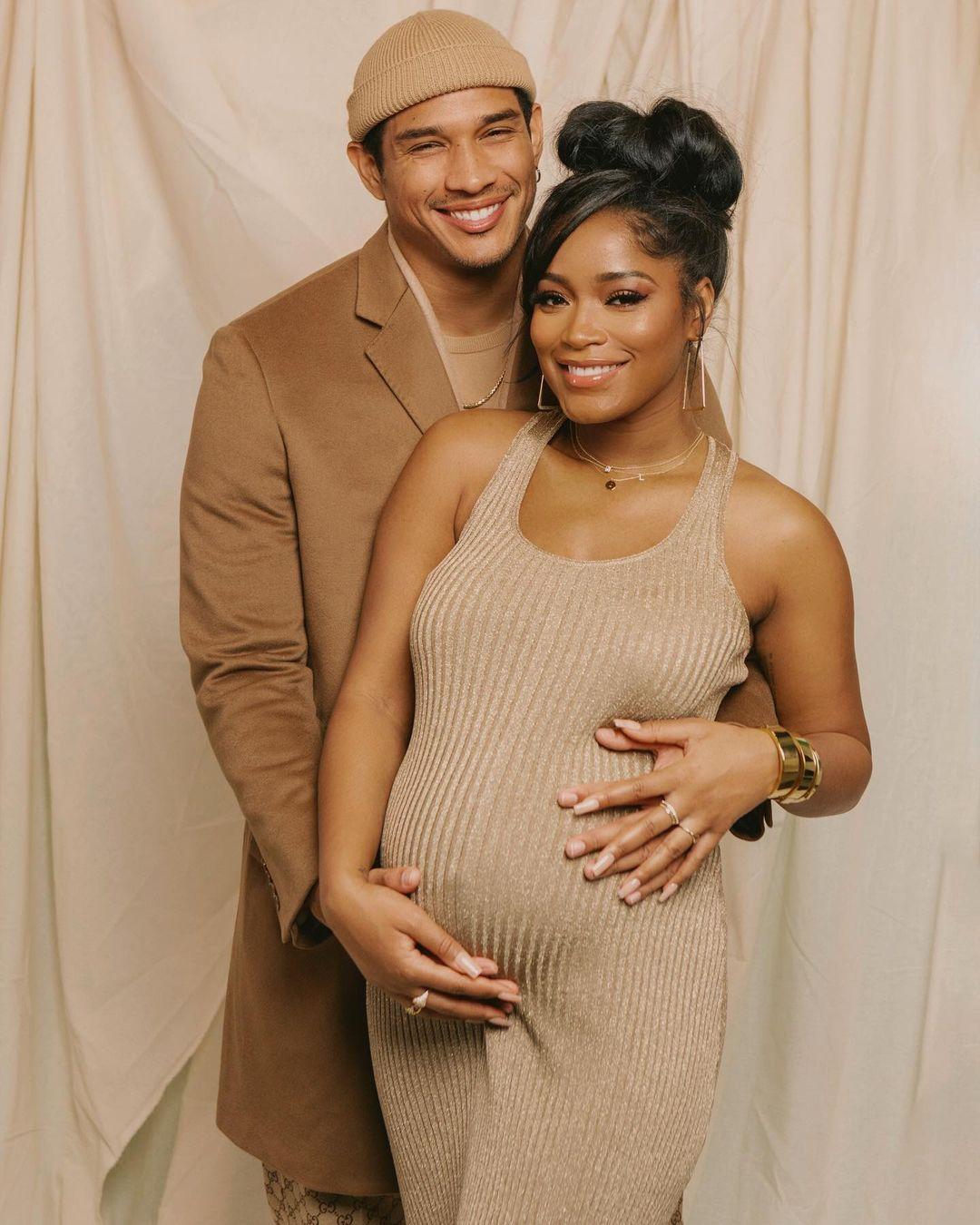 Keke subtly responded to Darius' qualms in the past, but this song with Usher is HUGE!
As previously mentioned, their fanbases are freaking out on Twitter, Instagram and YouTube.
"GOAT BEHAVIOR 😭😭😭," one emotional fan tweeted.
"This is evil genius type marketing," a fan noted.
And if you're going to "choose violence," this is the best way to do it according to this fan who wrote, "My favorite genre of choosing violence! Take the news & rumors and flip it right on its head for a music video, ABSOLUTELY! 🙌."
Despite the video not going live until tomorrow, multiple fans have already commented on the YouTube video.
"Well played, y'all. Well played 👏🏾 👏🏾 👏🏾 👏🏾 👏🏾," this fan happily wrote.
"😂😂😂😂😂😂I didn't see this coming, and yet I'm here for it all," another praised Keke and Usher.