The third annual More Than A Run basketball event with NBA star Kyrie Irving took place at St. Peter's University in Jersey City, New Jersey on Friday and Saturday nights.
Friday night was the 1v1 competition, and Saturday's events included two games, as well as the 1v1 championship game. The first game, More Than A Run vs. Ball is Life, got the crowd hyped and ready for the second game, the Allstar Classic, including Irving and L.A. Clippers star Bones Hyland.
Kyrie Irving Played In The More Than A Run Allstar Classic Saturday Night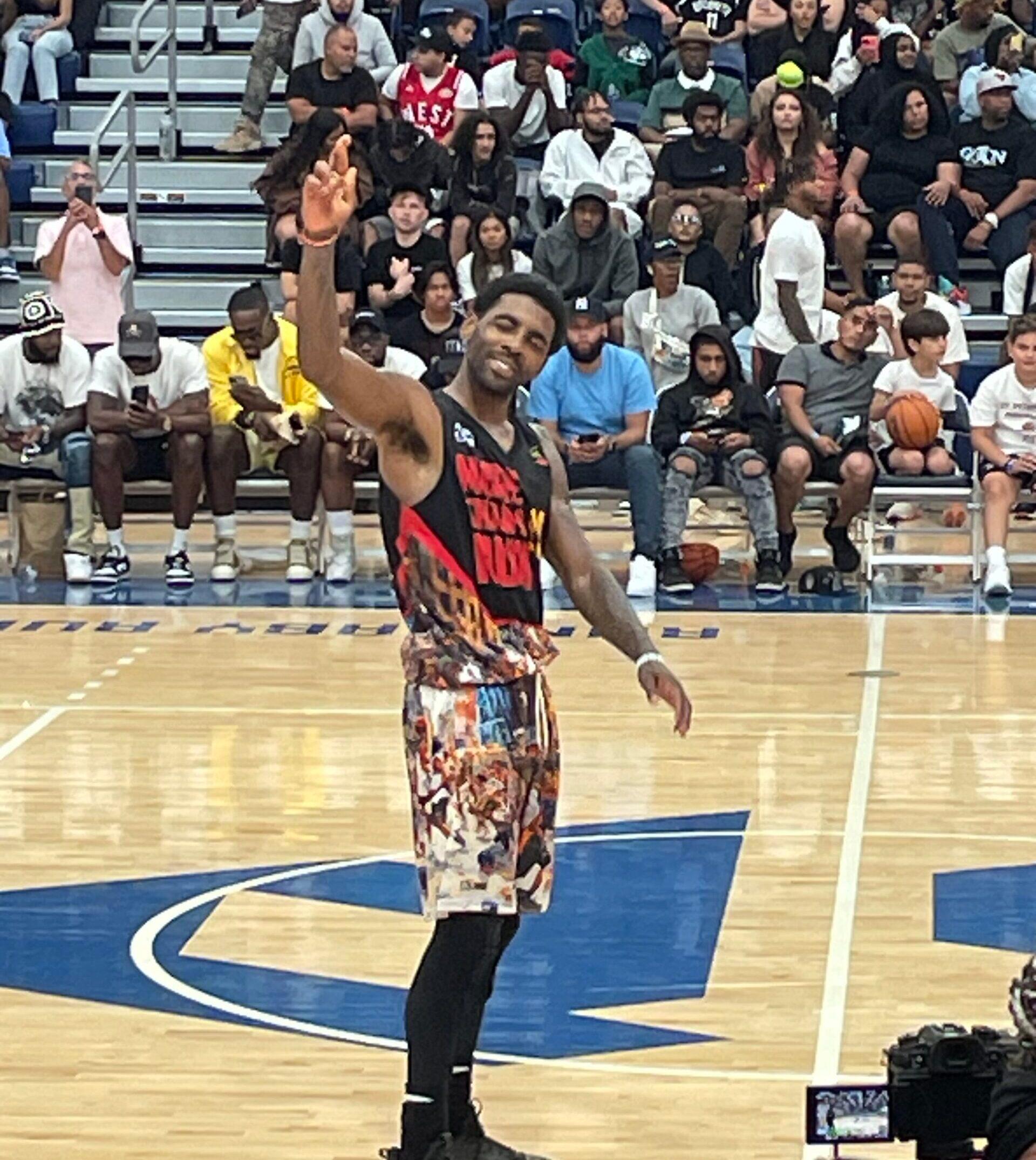 Both of Saturday night's games had excitement, insane dunks, and impressive ball handling. The packed house screamed and clapped the night away in what was a memorable duo of games.
The first game was dominated by the More Than A Run team against Ball is Life's team. The Ball is Life players were so great to their young fans who have followed them on social media. My boys both got to chat with players and get photos with them.
In fact, my son Ryder had shared Ball is Life's Duke Skywalka's Instagram post about the game earlier in the day and sent him a message about being excited to see him play live. When my son approached him at the game to ask for a photo, Skywalka recognized him from the message and gave him a hug. It was what my son called a "fire" moment. This is what it's all about, proving that it is "More Than A Run."

Irving made his appearance just before the second game began. He had an impressive Allstar Classic game with 42 points, 8 assists, 5 rebounds, 3 steals and 1 block. His team took the W 131-116. He entertained the packed house and everyone seemed to really enjoy getting to see him in action closeup and more personal than in an NBA arena.
And let's not forget about Hyland, Moses Brown and all the other players who really put on a show and made the night memorable for fans of all ages in Irving's home state.
The Game Was In Honor Of Najee Seabrooks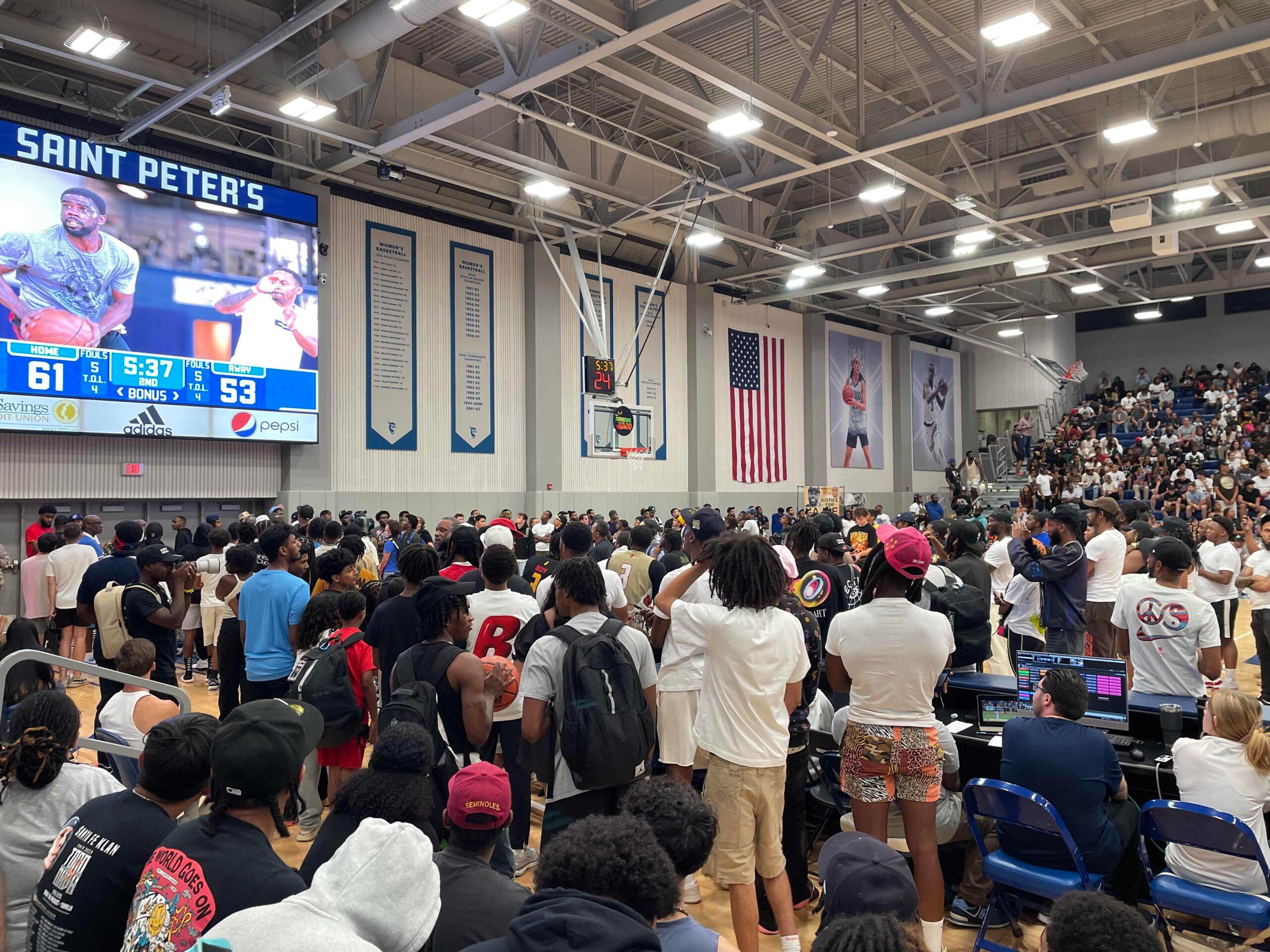 During half time of the second game, organizers spoke about Najee Seabrooks, who was a vital part of More Than A Run, and a friend and family to the organization. This year's event was in honor of his life.
According to the website Justice4Najee, "Najee Seabrooks was a Paterson violence intervention activist who was killed by Paterson police officers on Friday, March 3rd. Najee was having a mental health crisis when police arrived at his home. The police presence turned his health crisis into a 5-hour standoff. Family and friends begged police to let them talk to Najee to help resolve the situation themselves. Police refused to leave and insisted that they were professionals and could handle it. Najee was not armed with a gun of any kind. The situation ended with police shooting and killing Najee, using deadly force on a man that should've been taken to a mental health institution for treatment."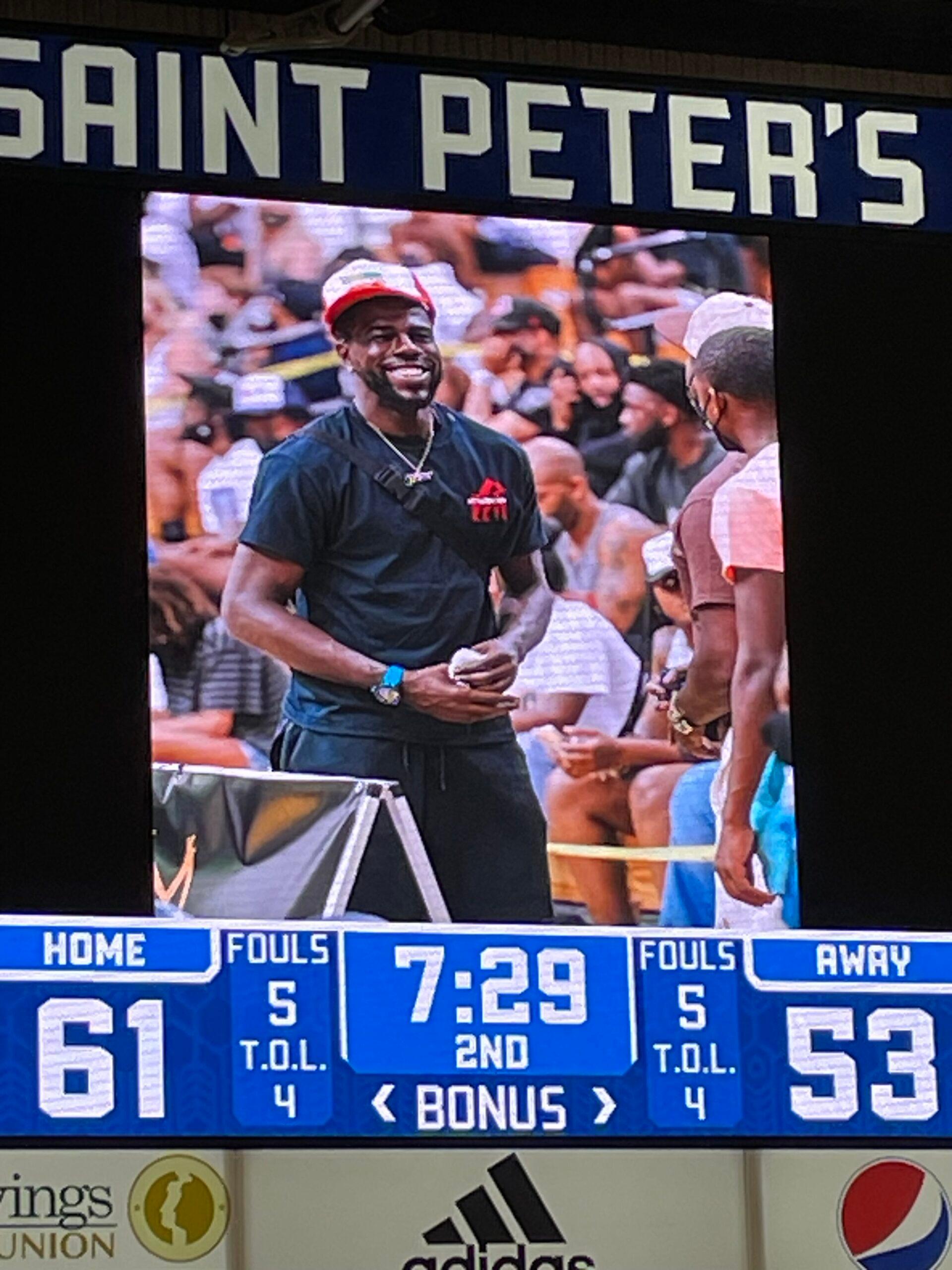 Organizers presented Seabrook's mom with flowers and there were tears all around in remembrance of their lost family member.
Many Young Fans Got To Meet Players And Create Memories That Will Last A Lifetime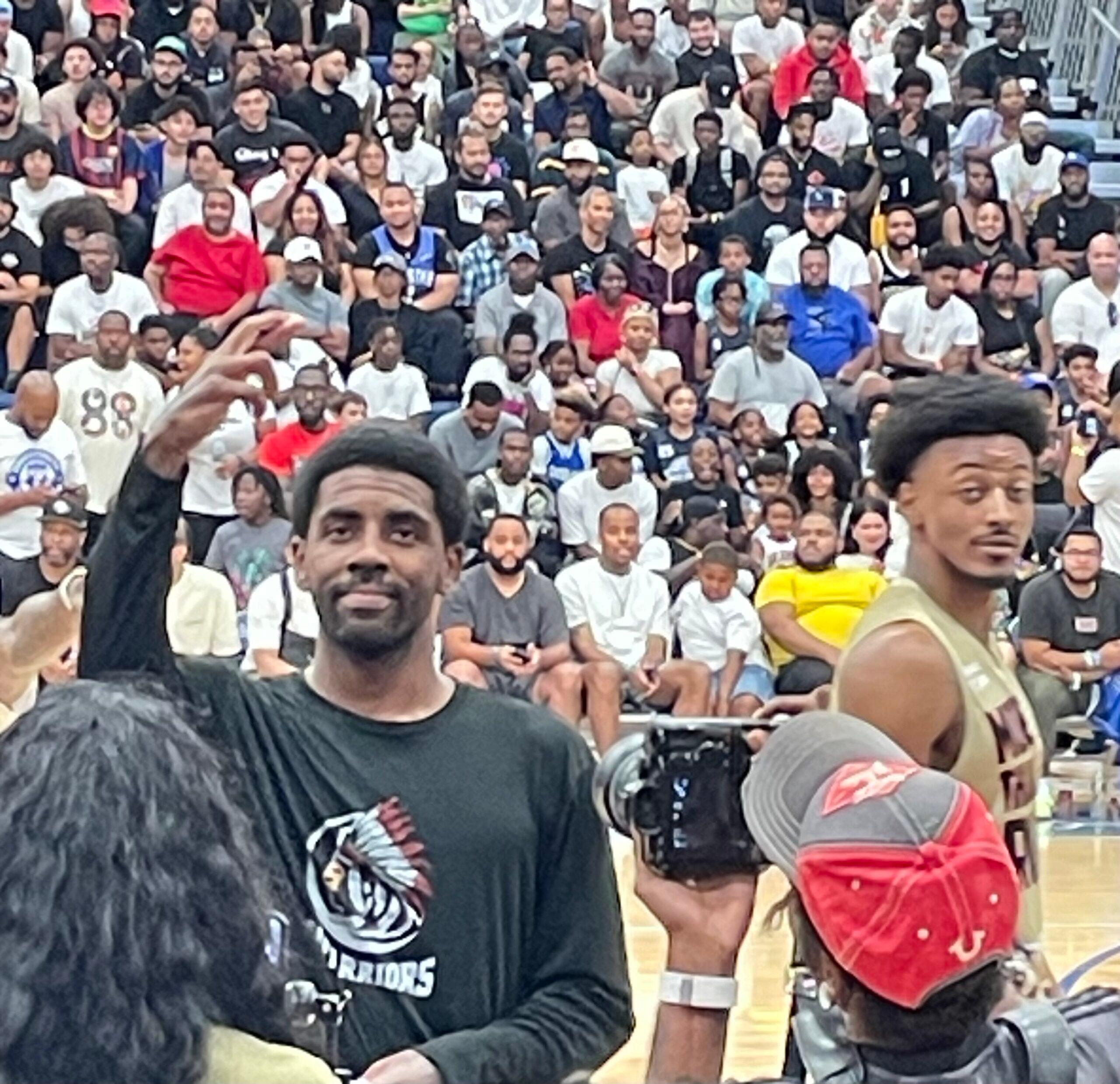 At the end of the night, I watched some of the players sign their jerseys and give them to young kids who they interacted with, making an amazing core memory for young fans of the game.
One little boy, probably around 10-years-old, ran over to me to ask if I had a sharpie he could use and when he brought it back to me, he had literal tears in his eyes and was trying to catch him breath from the excitement of meeting a player and getting to take home his signed jersey. What an amazing moment to witness!
Irving, when kids would scream his name throughout the evening, would look over at them and smile and pose for a quick photo. Many young fans were seen holding Irving's jerseys, bobbleheads, and even cards in the hopes of getting them signed by the Dallas Mavericks star, but that didn't happen on Saturday night. I was told that he did sign things and take photos with fans on Friday night because the crowd was way less than on Saturday night.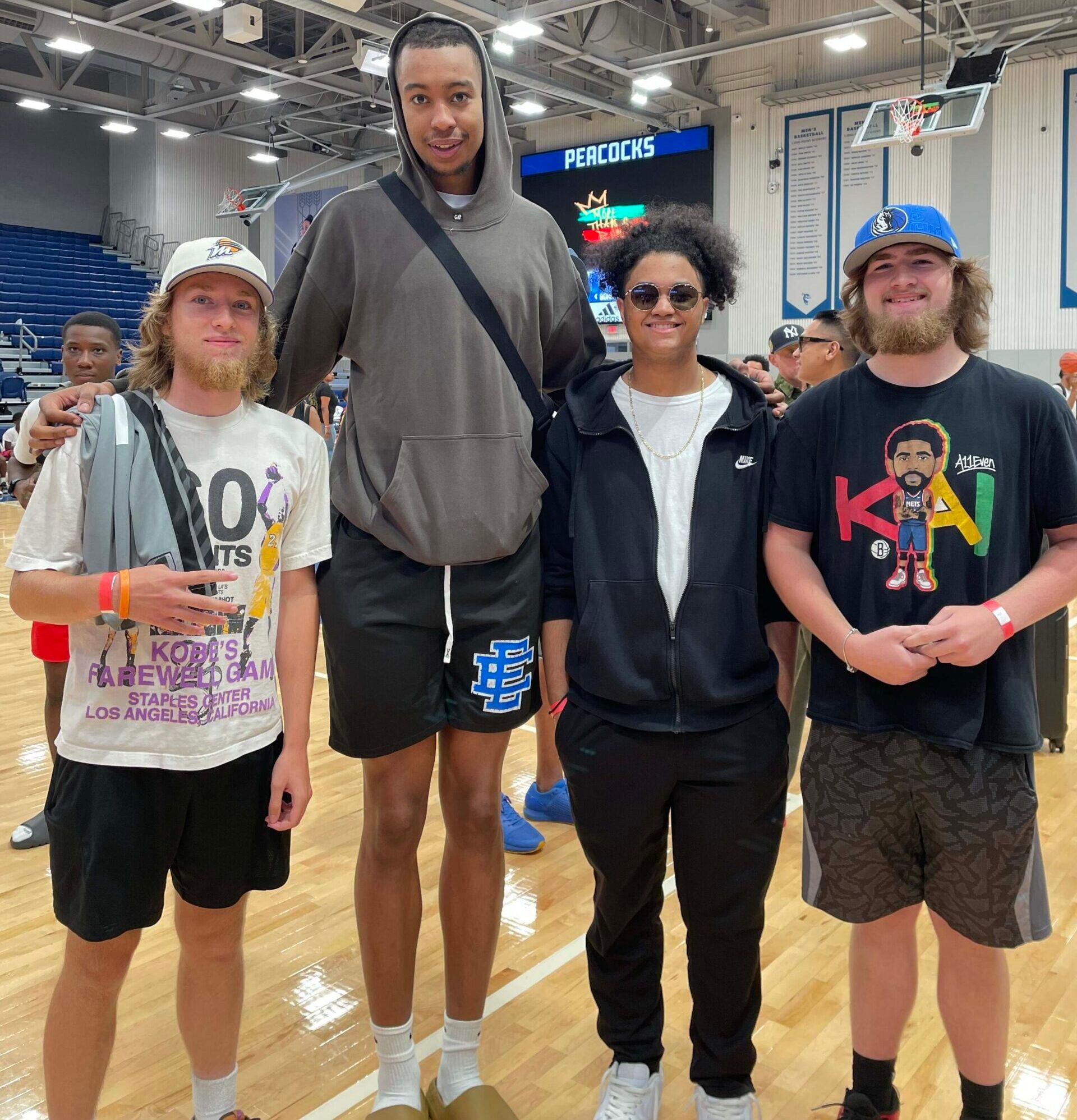 If you've been following my story at all you know that me and my 17-year-old son have been basically chasing Irving around the tri-state area so my son could meet him and get a photo with him. He's idolized Irving for many years and he's the reason he really got into the sport.
We've come close a few times, and really thought Saturday night would be the night finally. But sadly, the crowd was too much for Irving who retreated to the locker room as soon as the game was over. And while we waited about an hour with a much smaller crowd in the hopes that he would come out since most people left the building, it didn't happen.
Well, there's always next year! And the chase continues…