Iggy Azalea is moving on with her musical plans!
Despite being in hot water for writing a character letter for embattled rapper Tory Lanez, claiming that she had never seen him act violently before, Azalea has announced the date for her upcoming project. Taking to social media, the "Fancy" hitmaker informed fans who were hounding her for a release date to expect her single to drop later this month.
Critics Accused Iggy Azalea Of Paying To Promote Her New Single Amid Tory Lanez Backlash
After spending the last six months building a presence on OnlyFans, Azalea is ready to return to music with a brand-new song. The "Black Widow" singer had initially teased the new music video last month, tweeting at the time:
"I'm really excited about the concept of this one. It's funny, but will probably make some people mad. Really there's no reason to be, I just have a feeling."
The multi-awarded performer was forced to give a specific date for when the single would drop when one fan jokingly told her, "not you logged back in chile, hand over the release date!" When she retorted by 'running away,' the netizen uploaded an image of a cuffed SpongeBob yelling as authorities pushed him along.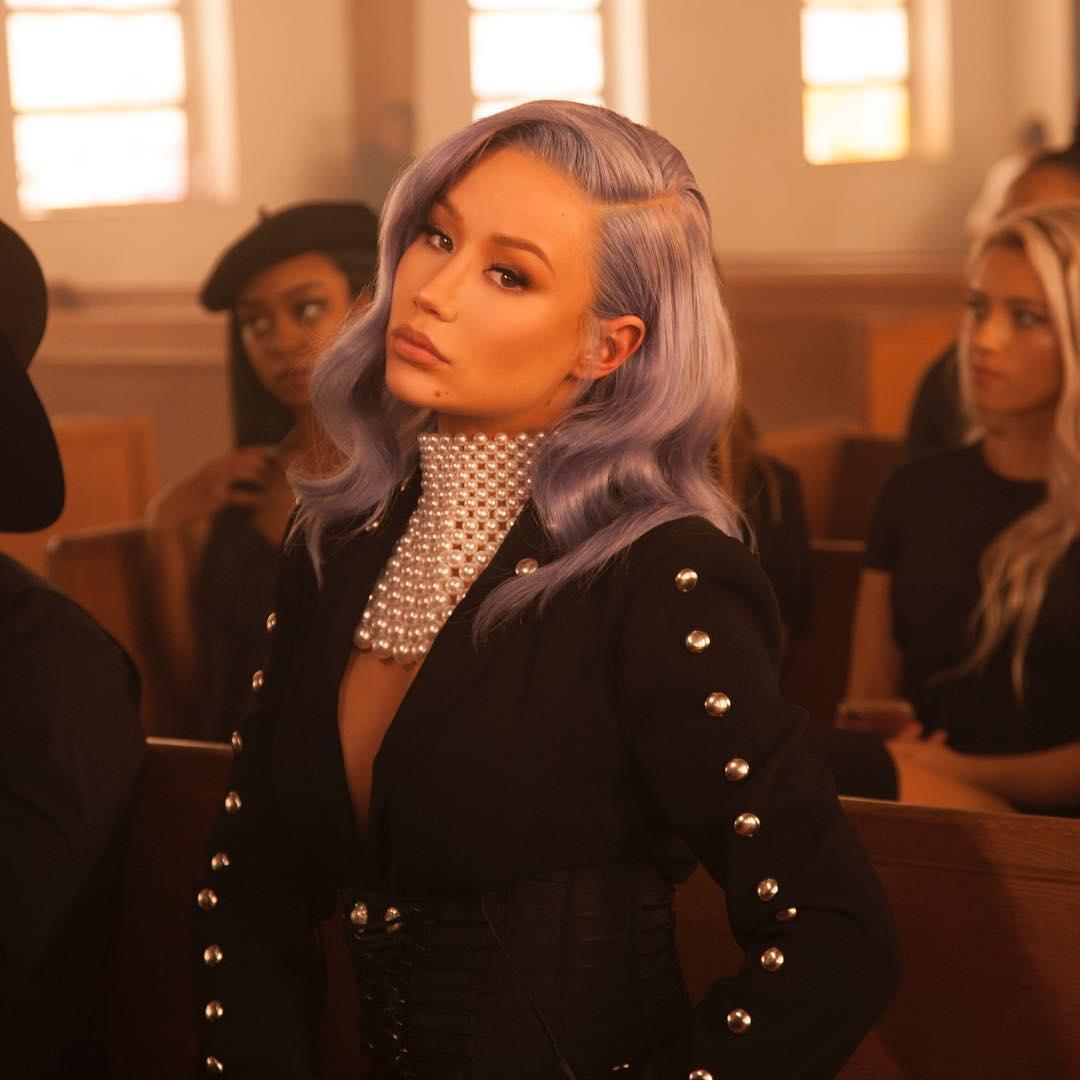 Above the pic, the fan — whose X handle read jaygoodie_ — yelled, "AHT AHT STOP RIGHT THERE!!!" That last post turned out to be enough for Azalea to give into Jay's request, as she exclaimed, "August 25! Now unhand me! Lmao."
"and THATS how it's done! Azaleans give me my 10's!!!!!," the proud X user stated triumphantly. Similarly, one observer effused, "OMGGGGGG WE MADE IT 😭🥺," and another declared, "we can't longer wait IGGY So excited."
"We need to hear IGGY on a DRILL BEAT!!! ⏰☕️," a third person expressed, as many others clamored for the project's artwork. Meanwhile, one critic asserted, "I know a paid interaction when I see one 🤨," adding, "In what world would iggy have someone looking forward to her music??? You not slick ho!"
"I think we should have a Megan Thee Stallion streaming party on this day," a second hater suggested. Seeing a tweet like that should be nothing new to Azalea, especially since coming under fire for the character letter she wrote for Lanez amid his legal problems after he shot Megan in the feet in July 2020.
Speaking in support of the disgraced Canadian star, the "Kream" rapper claimed to "have never witnessed him loose [SP] his temper or raise his voice at a woman," and asked for a penalty that was "transformative, not life-destroying." She also declared that she "would not write on behalf of an abuser" since she was familiar with their ways, being a survivor herself.
The letter went viral after the "Chauffeur" rapper, who was supposed to work with Azalea as the executive producer on her next album, was sentenced to ten years in prison in Los Angeles on Tuesday afternoon.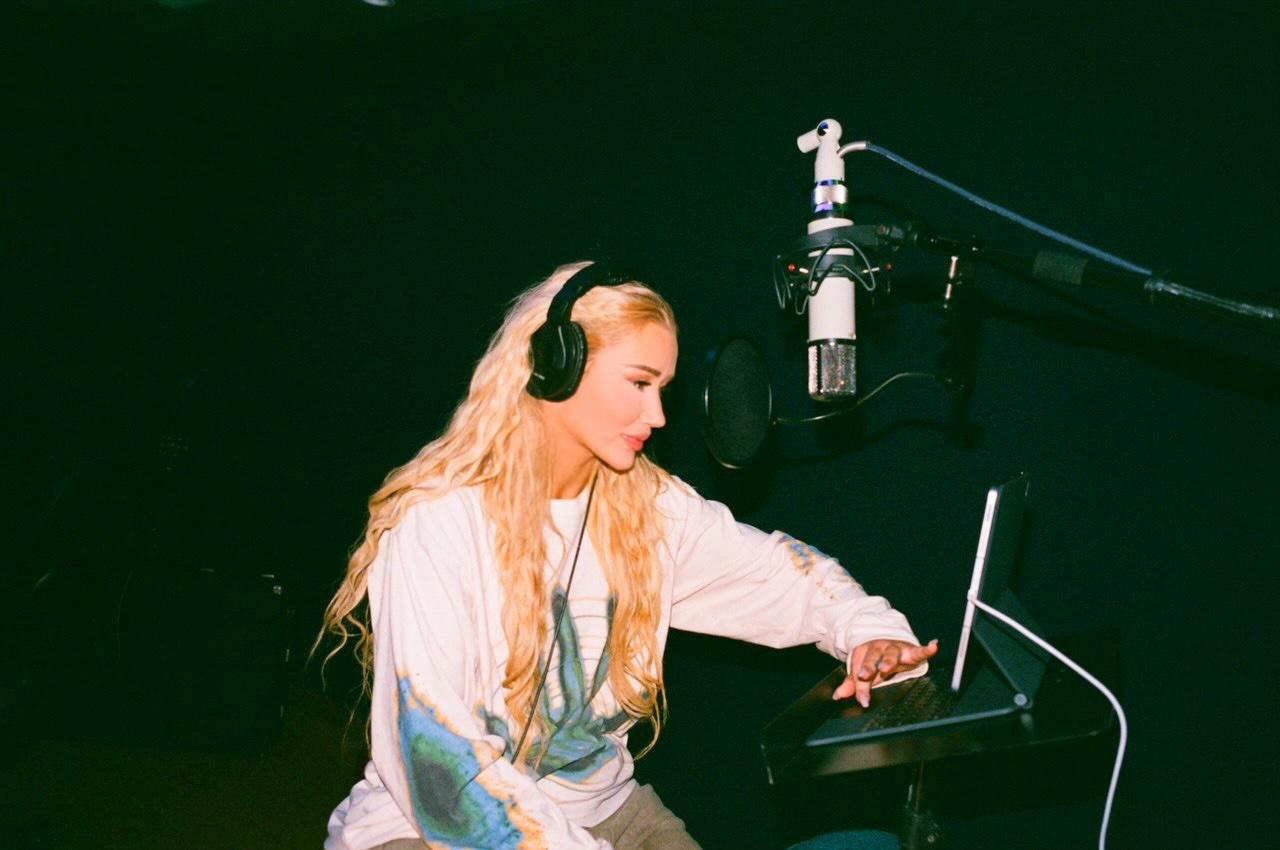 Reacting to the update, one X user pointed out, "Iggy Azalea is the walking embodiment of how white women will fetishize Black womanhood–from co-opting our speech and vernacular to paying thousands to replicate our physical aesthetics to birthing Black children -but will refuse to stand in solidarity with Black women."
The Australian Model Excited Her Fans With News Of An Upcoming Album
Months before she became known for an abuse apologist, the mother-of-one had lit a fire in her fans' camp with the announcement of an album. Taking to Instagram, as The Blast observed, the 32-year-old posted a photo of her lounging in a studio chair while donning a baggy two-piece and letting her wavy blond curls drop down her shoulders. 
Azalea covered her feet with white socks, playfully poking her tongue out and throwing up the peace sign. In the caption, the American Music Award recipient informed her 17.7 million followers:
"In what I feel is a rather fitting & comical mistake, this is the only image I have to let you all know how beyond happy & grateful iam [sic] to be working with the man, the myth & the infinite legend [Tricky Stewart] on my new album. I feel the music we've made is already filled with magic."
The Billboard Award winner then appreciated Stewart and his team for their input during the entire process, explaining that she was "already overflowing with excitement for everything to come." She concluded:
"I can't wait to come back and work harder and get better, together! I'm so grateful to be making another project!"
Showing off his pride in the work they had done together, Stewart gushed in the comments, "The pictures will come! You put in the work and weren't focused on anything but the music."