Lourdes Leon ditches her underwear for a new fashion campaign!
The model daughter of pop icon Madonna went au naturel for a sizzling snapshot that saw her flaunting her bombshell curves at a photo shoot.
The 26-year-old shared the photo on her Instagram account Monday evening, initiating a frenzied response from her followers. In less than 24 hours, more than 46,000 people clicked the "like" button on the post.
Leaving Little To The Imagination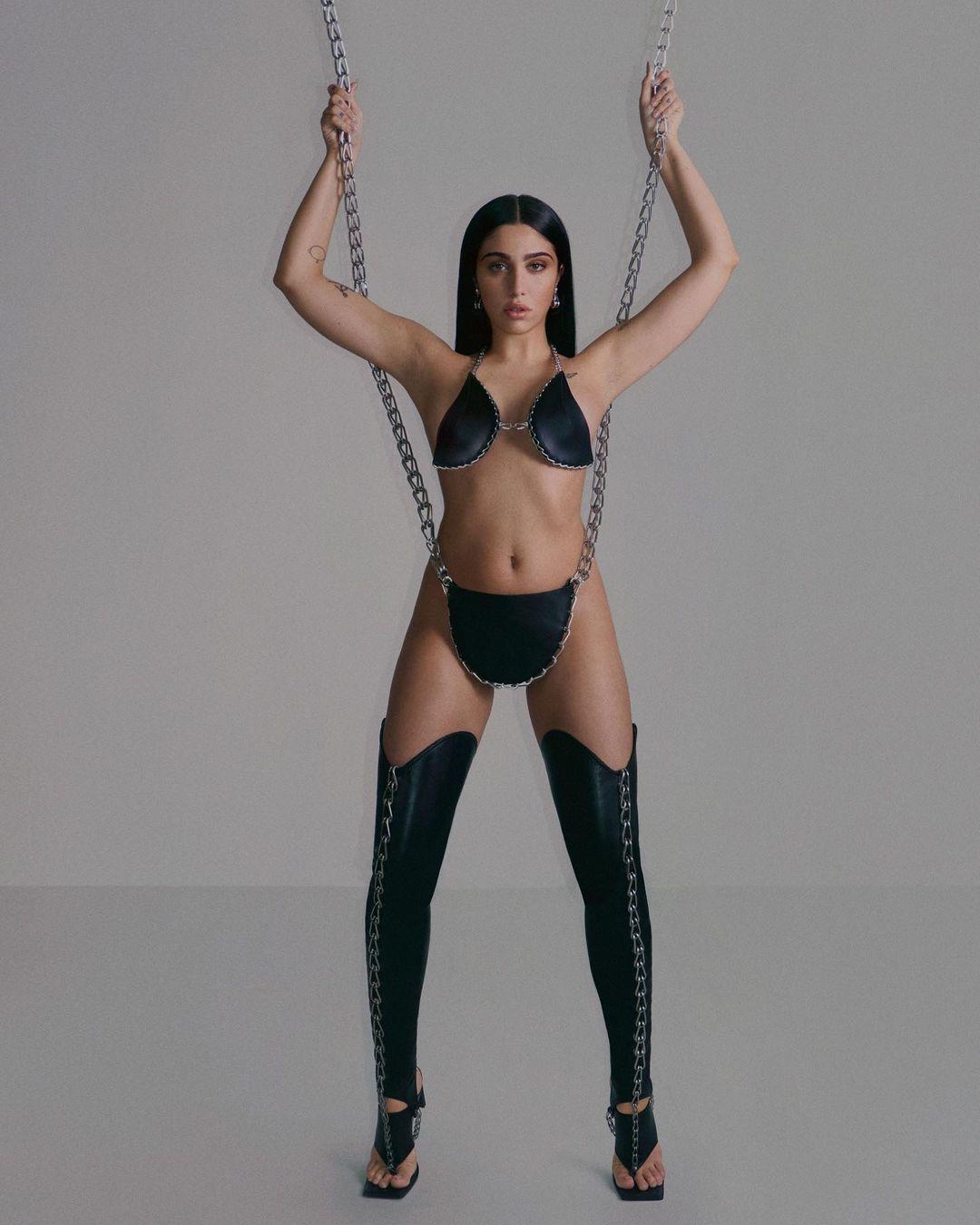 Leon let it all hang while striking a pose for the camera. She had her nethers covered in nothing but a black leather bag featuring a silver chain. On top, the socialite sported two pieces of leather that had shapes similar to the purse but in smaller sizes.
Leon may have ditched her clothes and lingerie, but she wore boots that matched the bags. Notably, the footwear looked like sandals with heels that were attached to tall shafts that went high above her knees.
The picture saw Leon posing in the middle of the frame with her legs parted. She grabbed the chain using both hands and looked straight into the lens.
Leon rocked a pair of dangling earrings for the shoot and had her black hair styled in sleek, straight strands with a center part. She tucked her tresses behind her ears and left the long strands hanging on her back.
Showing More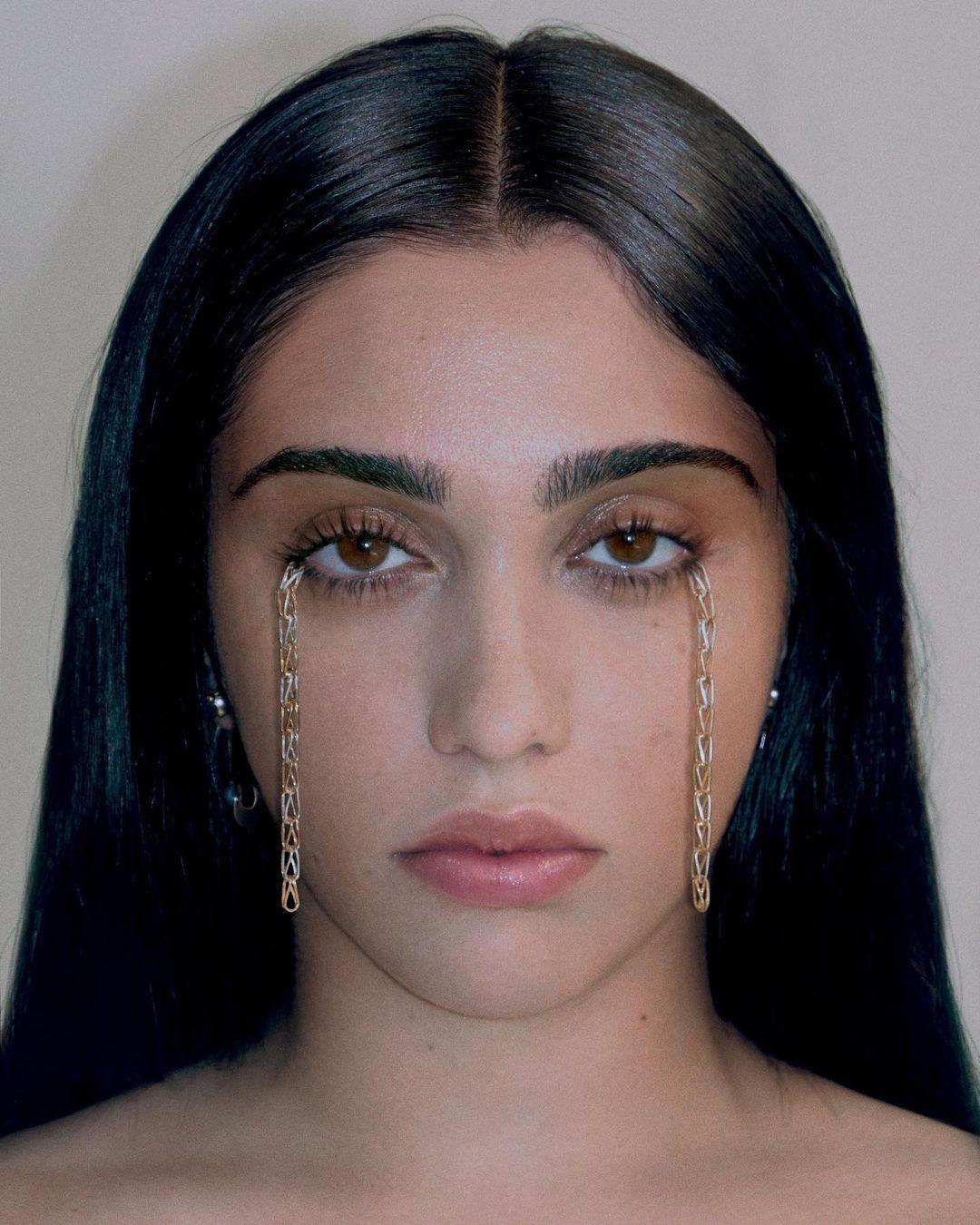 A swipe to the right showed a portrait of Leon with chains attached to her lashes. The close-up shot also gave a clearer view of her makeup, which looked light and flawless.
In the third slide, Leon was snapped sitting on a chair with no top on. She covered her assets using her left arm while leaning on a desk filled with various things, such as a computer, notebooks, a glass, a cup, tapes, and medicine. A Dion Lee bag, seemingly crafted of snakeskin, was also placed on the table, and another one with plain black leather was seen inside the beige fabric basket bag on the floor.
Leon wore a chain around her waist and let her long hair cover her backside.
Modeling For Dion Lee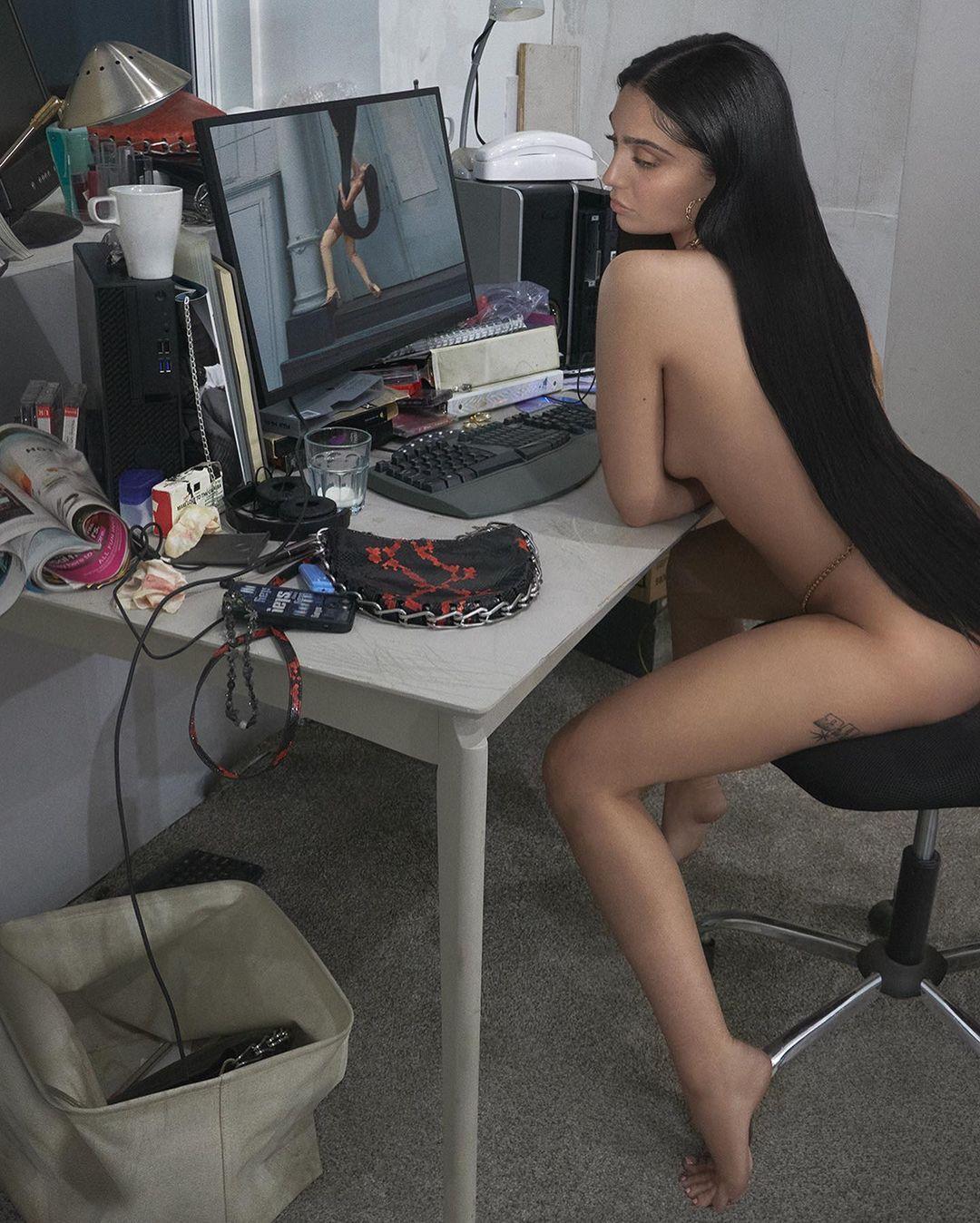 "DION LEE CHAIN BAG ⛓⛓⛓⛓⛓⛓⛓⛓⛓⛓⛓. @dionlee @d_____lee," Leon wrote in the caption.
She also credited the photographer and everyone who was part of the shoot by tagging their Instagram accounts.
Fans React To The Photos
Leon turned off the comments in her own post, but social media users were able to express their thoughts about the snaps on Dion Lee's share.
"The coolest girl in the Universe," declared an admirer.
"Lourdes have mercy," pleaded another user.
"Love the vision," noted the third commenter.
Other supporters told Leon she looked "hot."
Always Dropping Thirst Traps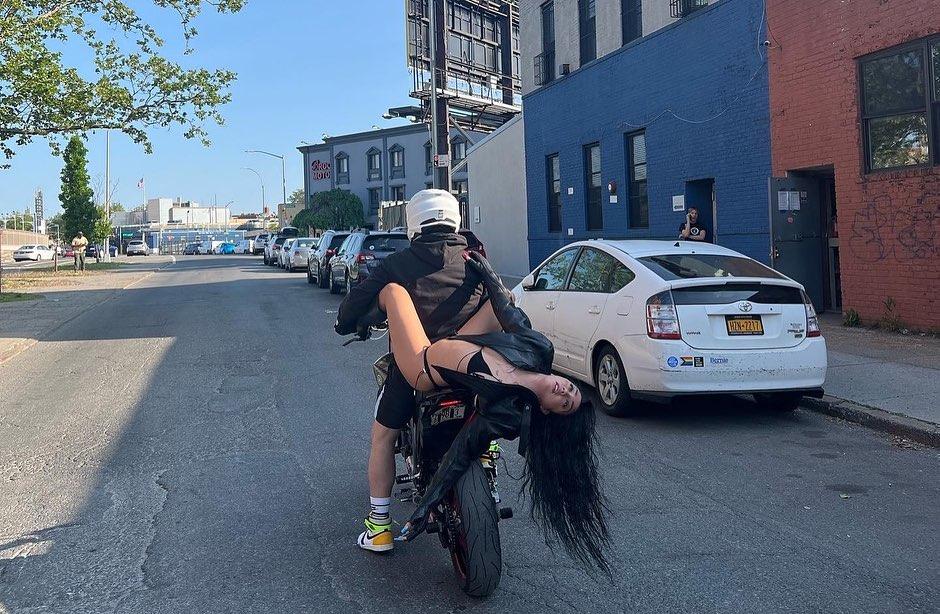 Leon loves teasing her fans on Instagram by posting pics of herself in daring outfits.
Most recently, she shared a set of snaps that saw her rocking a black bikini top, thong bottoms, a cropped leather jacket, and boots before news broke that her famous mom had been hospitalized after she was found unresponsive in June.