UFC ring girl Arianny Celeste attended Lollapalooza over the weekend and shared some videos from her time at the music festival.
Arianny Celeste Attends Lollapalooza
View this post on Instagram
Every year Lollapalooza takes place in Chicago with nine stages and 170+ bands from all over the world. UFC ring girl Arianny Celeste attended this year's music festival and shared some videos from her time there.
She wore a mini skirt paired with a tight corset top and white combat boots, completely stunning her fans. "Lolla Friday😮🔥#lollapalooza #kendricklamar #30secondstomars," she captioned the post, which many of her fans commented on.
"What a gorgeous woman right there she is absolutely amazing and she is an amazing mother to her kid," one of her followers wrote as another chimed in, "I hope you had an amazing night out, looking beautiful as always 💖."
A third commented, "Beautiful woman 😍" while one user wrote, "Geez look at that even in the dark you look good yeah no lighting on that concert picture but you go have a great time lady."
Other chimed in with things such as "You are looking stunning👸👌. You are gorgeous princess much love 💞🔥" and "Lolli hottie."
This year, big names such as Billie Eilish, Kendrick Lamar, and the Red Hot Chili Peppers all performed at Lollapalooza. Celeste attended Friday and watched Kendrick Lamar and 30 Seconds To Mars' music sets.
Arianny Celeste Reflects On Modeling Days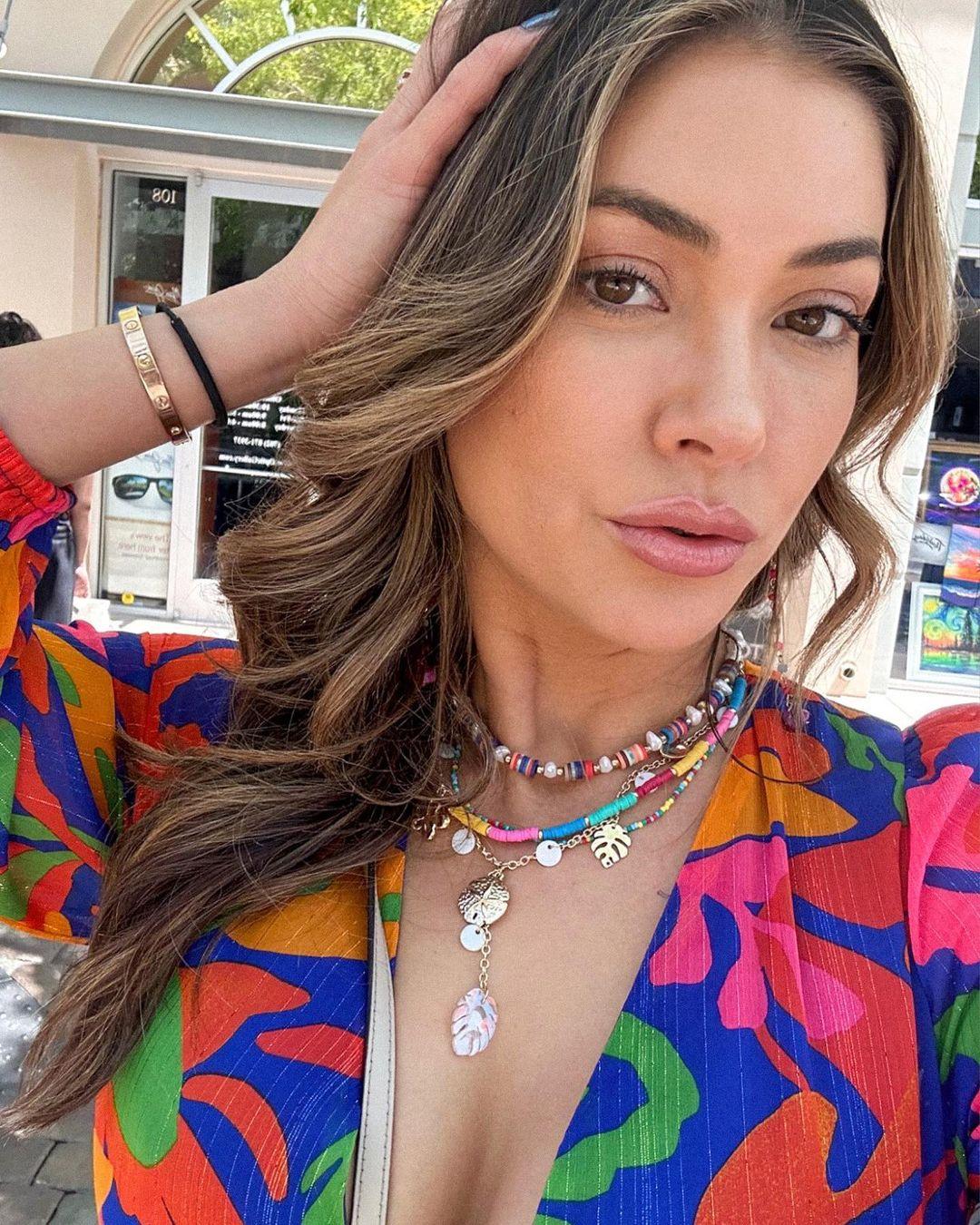 The UFC ring girl first got her start at 16 years old when she landed her first modeling gig in Las Vegas. When speaking to the experience, Celeste reflected back, saying, "I started modeling when I was 16, but I didn't work much because I lived in Las Vegas."
She continued, "In Vegas, most jobs required girls to be over 21. Also, I was rather shy. When I turned 21, I entered the 2006 Octagon Girl contest because I was a student and thought I could win money to help pay for tuition. I was surprised but super excited when I booked the job. As the UFC grew, I grew with them."
Since then, Celeste has gone on to land many other gigs, including posing for Playboy, which she says the shoot idea was intimidating. Luckily, she told everyone involved was highly supportive, making the experience more comfortable and memorable.
"When Playboy asked me to shoot, I was in a great place. I had been with the UFC for a while and was happy with my body and confident as a model. Of course, it's a little nerve-racking whenever you have to shoot naked. But everyone there was so professional I felt super comfortable," she told the magazine. "Somehow, it seemed normal to be photographed naked in that environment. I had always admired girls in Playboy, so shooting for them was an amazing experience."
Arianny Celeste is best known for her time within the UFC as a ring girl; she debuted in 2006 at the Hard Rock Hotel and Casino in Paradise, Nevada, and won "2006 Ring Girl of the Year" by Fighter's Only Magazine.