Singer Lizzo is speaking out only days after she faced a shocking lawsuit from her former backup dancers.
Three of her former backup dancers, Arianna Davis, Crystal Williams, and Noelle Rodriguez, have claimed that she forced them to attend adult entertainment shows in Amsterdam and subjected them to weight shaming, among other "sensationalized" allegations.
Lizzo Says Dancer's Allegations Are 'As Unbelievable As They Sound'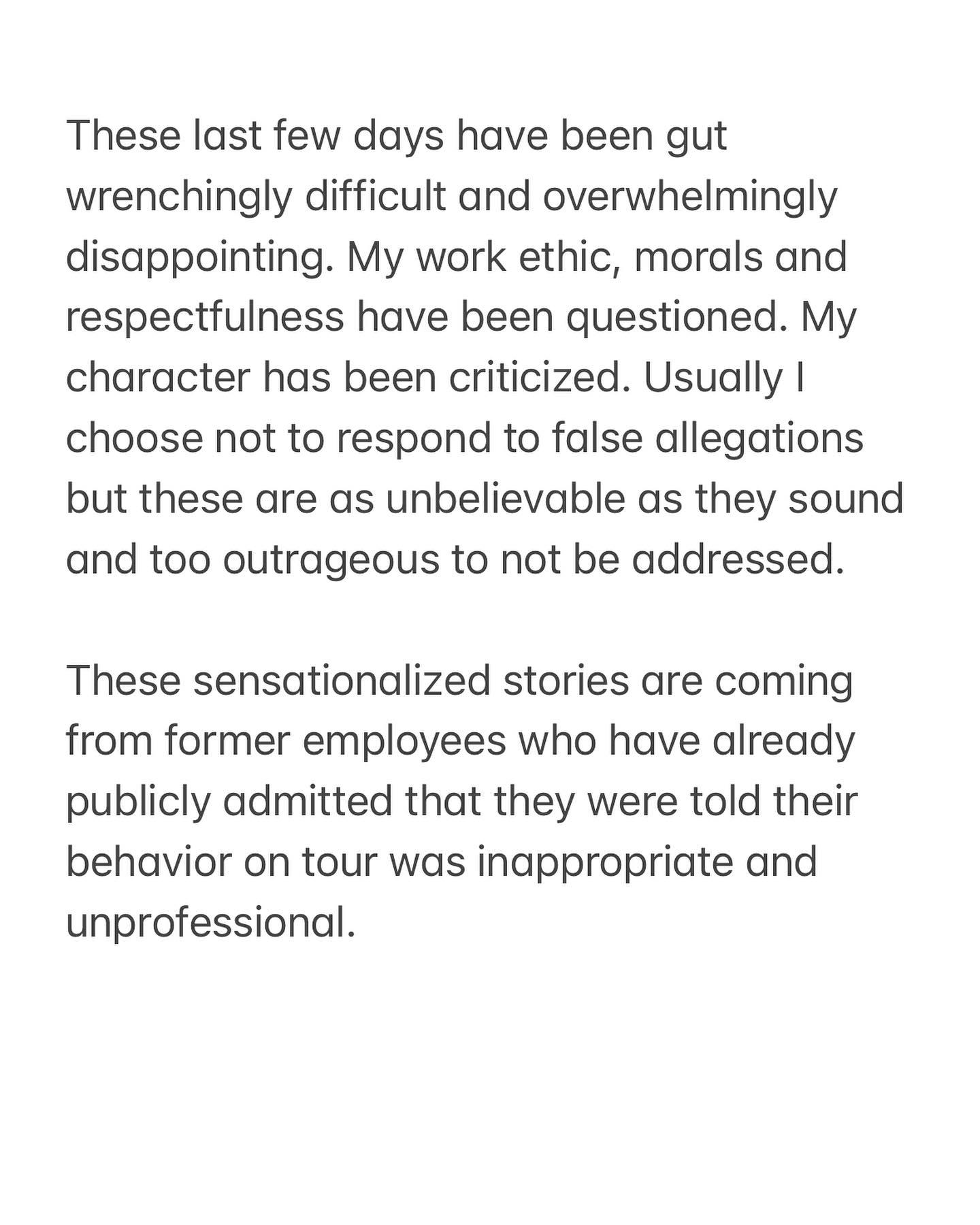 On Thursday, the "Truth Hurts" singer took to Instagram to address the allegations made against her in a brief statement. In the two-paragraph message, she claims that the allegations against her are "sensationalized" and "fabricated."
"The last few days have been gut wrenchingly difficult and overwhelmingly disappointing," she began. "My work ethic, morals and respectfulness has all been questioned. My character has been criticized. Usually I choose not to respond to false allegations, but these are as unbelievable as they sound and too outrageous to not be addressed."
"These are sensationalized stories from former employees who have already publicly admitted that they were told their behavior on tour was inappropriate and unprofessional," she continued, hinting that there might be another side to the story.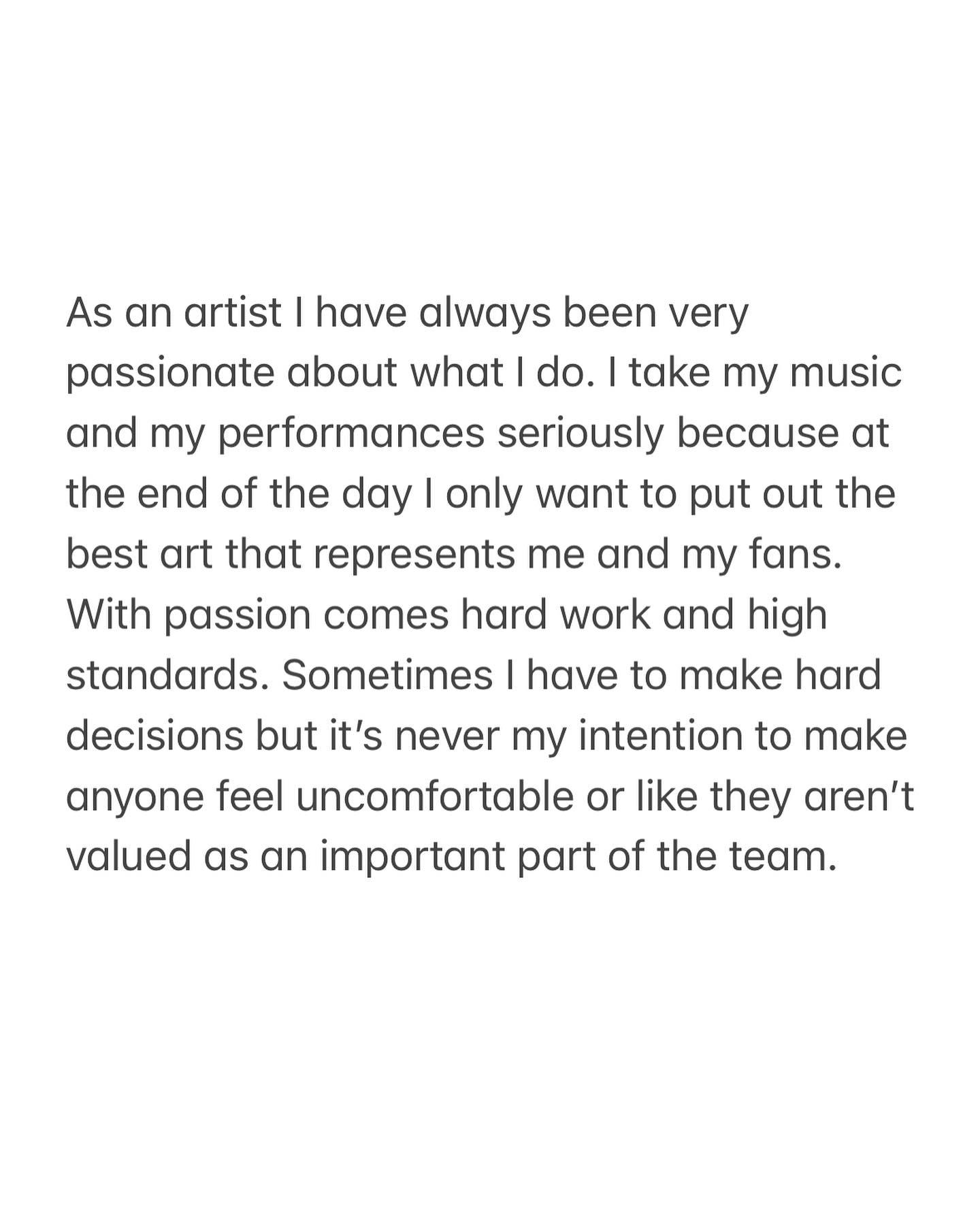 "As an artist I have always been very passionate about what I do. I take my music and my performances seriously because at the end of the day I only want to put out the best art that represents me and my fans," she went on.
"With passion comes hard work and high standards," she added. "Sometimes I have to make hard decisions but it's never my intention to make anyone uncomfortable or like they aren't valued as an important part of the team."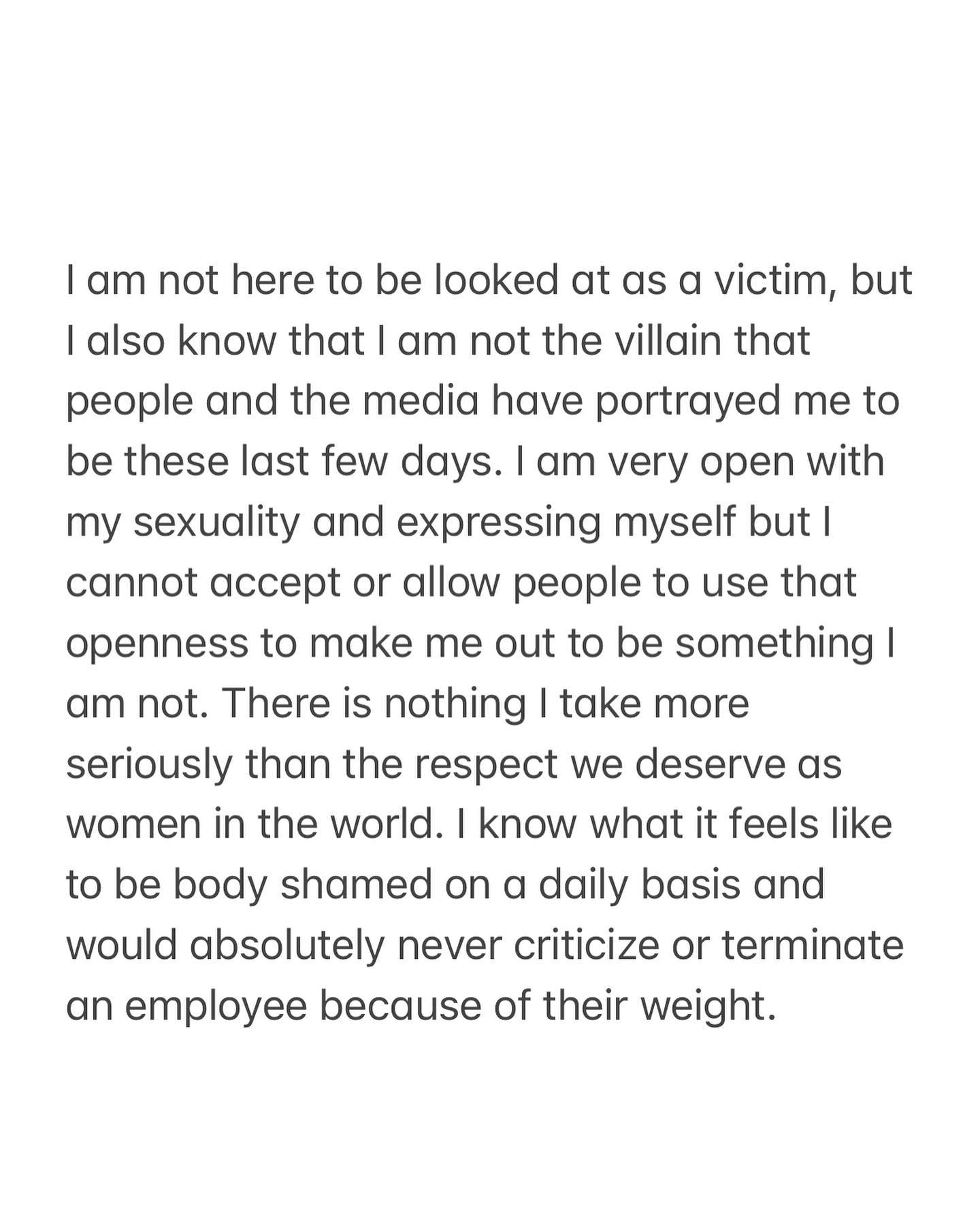 "I am not here to be looked at as a victim, but I also know that I am not the villain that people and the media have portrayed me to be these last few days," she went on. "I am very open with my sexuality and expressing myself but I cannot accept or allow people to use that openness to make me out to be something I am not."
"There is nothing I take more seriously than the respect we deserve as women in the world. I know what it feels like to be body shamed on a daily basis and would absolutely never criticize or terminate an employee because of their weight," she wrote in response to the lawsuit that has since gone viral.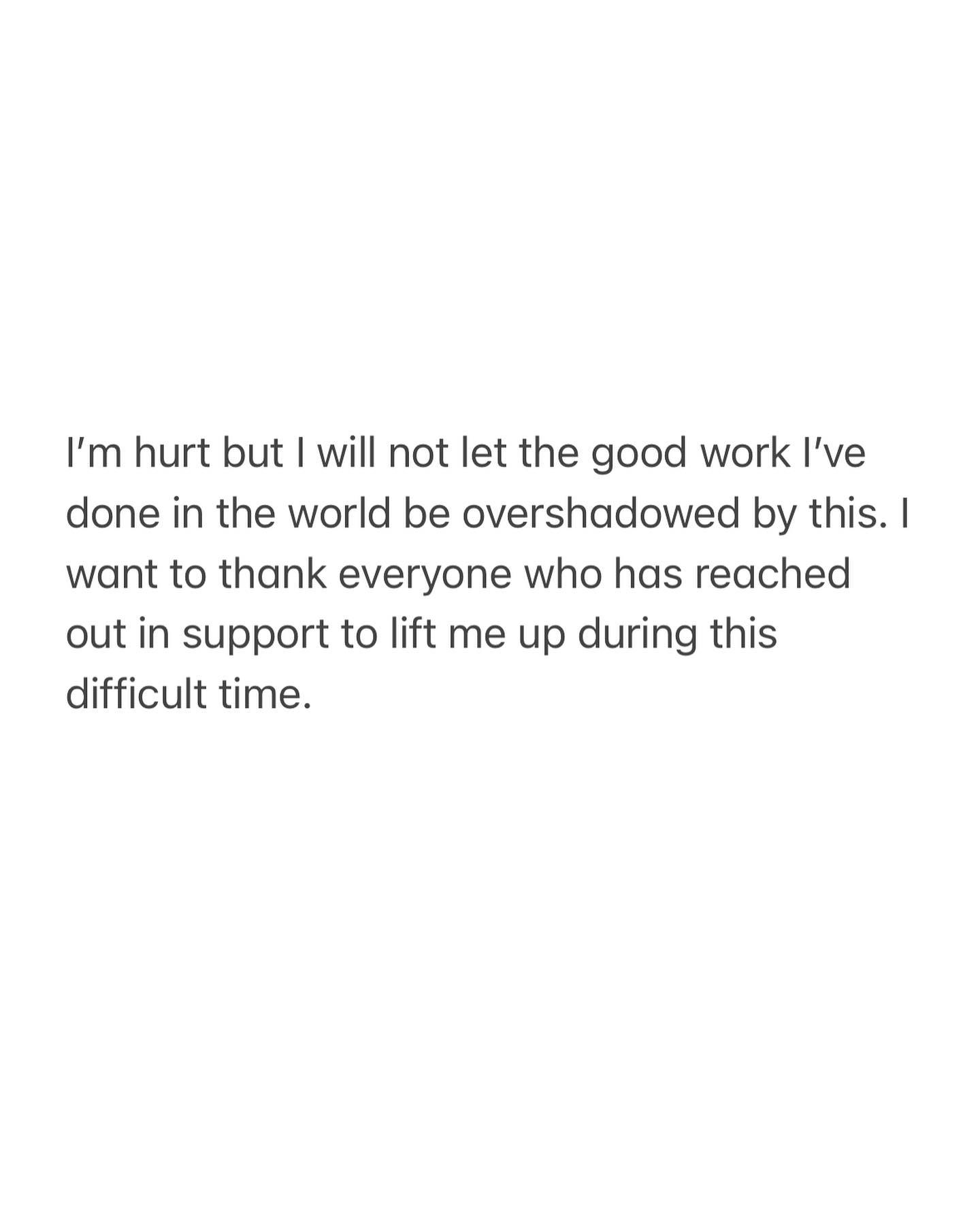 Lizzo concluded her statement, writing, "I'm hurt but I will not let the good work I've done in the world be overshadowed by this. I want to thank everyone who has reached out in support to lift me up during this difficult time."
The comment section was split down the middle. Although some believe Lizzo, others believe the back-up dancers. "Girl. You got a 37-page lawsuit against you. Where's the proof?" one user asked. "Girl bye. This is the most pathetic apology I've read. You have dancers, former directors, and others saying the SAME thing. It's not a coincidence…." another netizen shared.
Fans Remain Undecided On Who To Believe: 'This Statement Doesn't Provide Any Answers'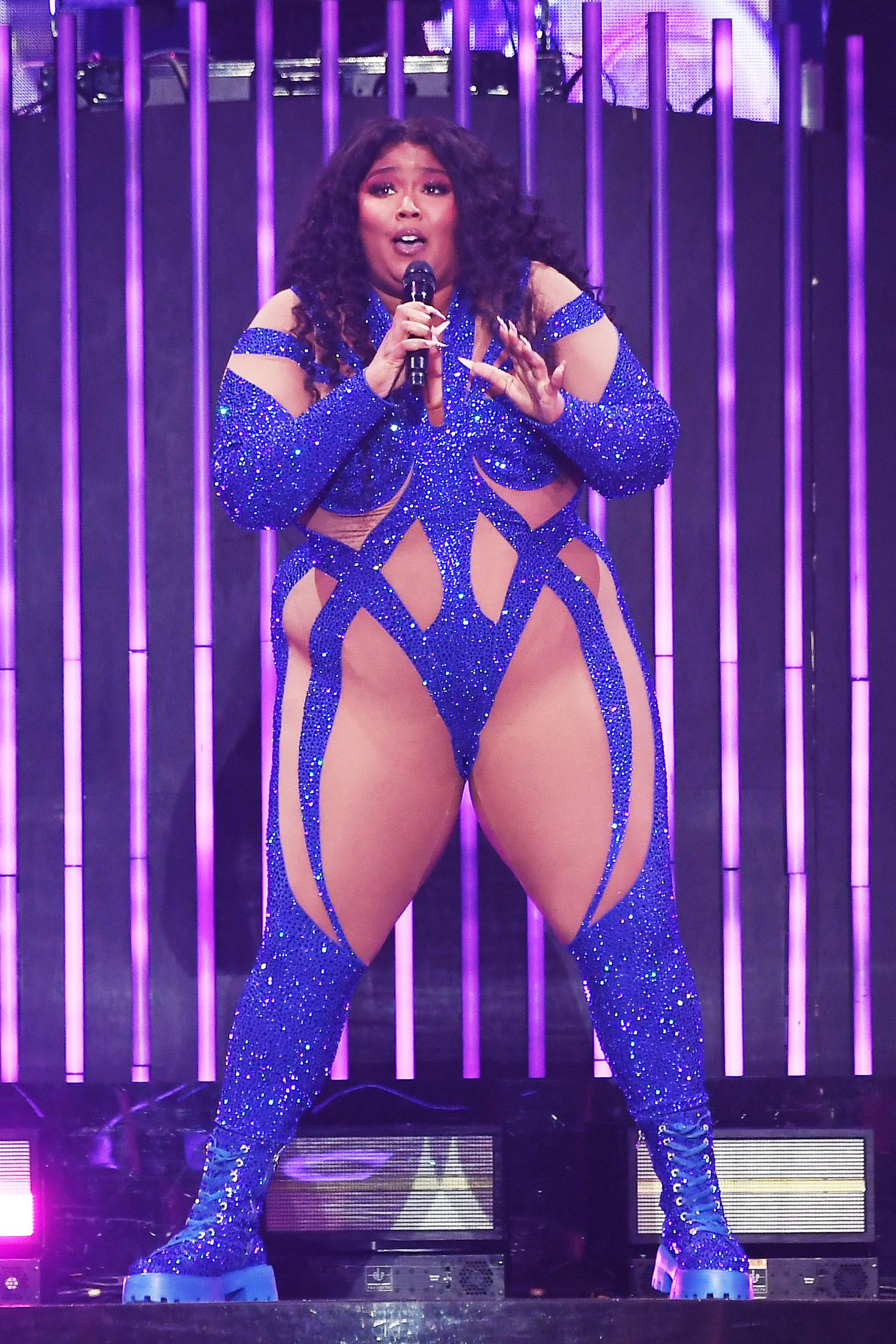 "Inviting your employees to a strip club is not sexual assault (and is damaging to use this term so freely) and questioning someone's dedication to their work does not automatically mean body shaming. People are so quick to tear down the hand that feeds them," one user wrote. "Secretly recording confidential sessions with your employer is a sackable offense. The language in these articles and allegations is weak at best and I hope both sides to the story are properly acknowledged before people make such solid verdicts."
"Lizzo was my role model and rock throughout my childhood. Growing up plus-sized especially in middle and high school was extremely difficult. People told me daily that I was not allowed to love myself or be happy with who I was. Lizzo told me the opposite," another follower shared. "I remember days where I would be getting bullied for my body, and when I went home I turned on Lizzo."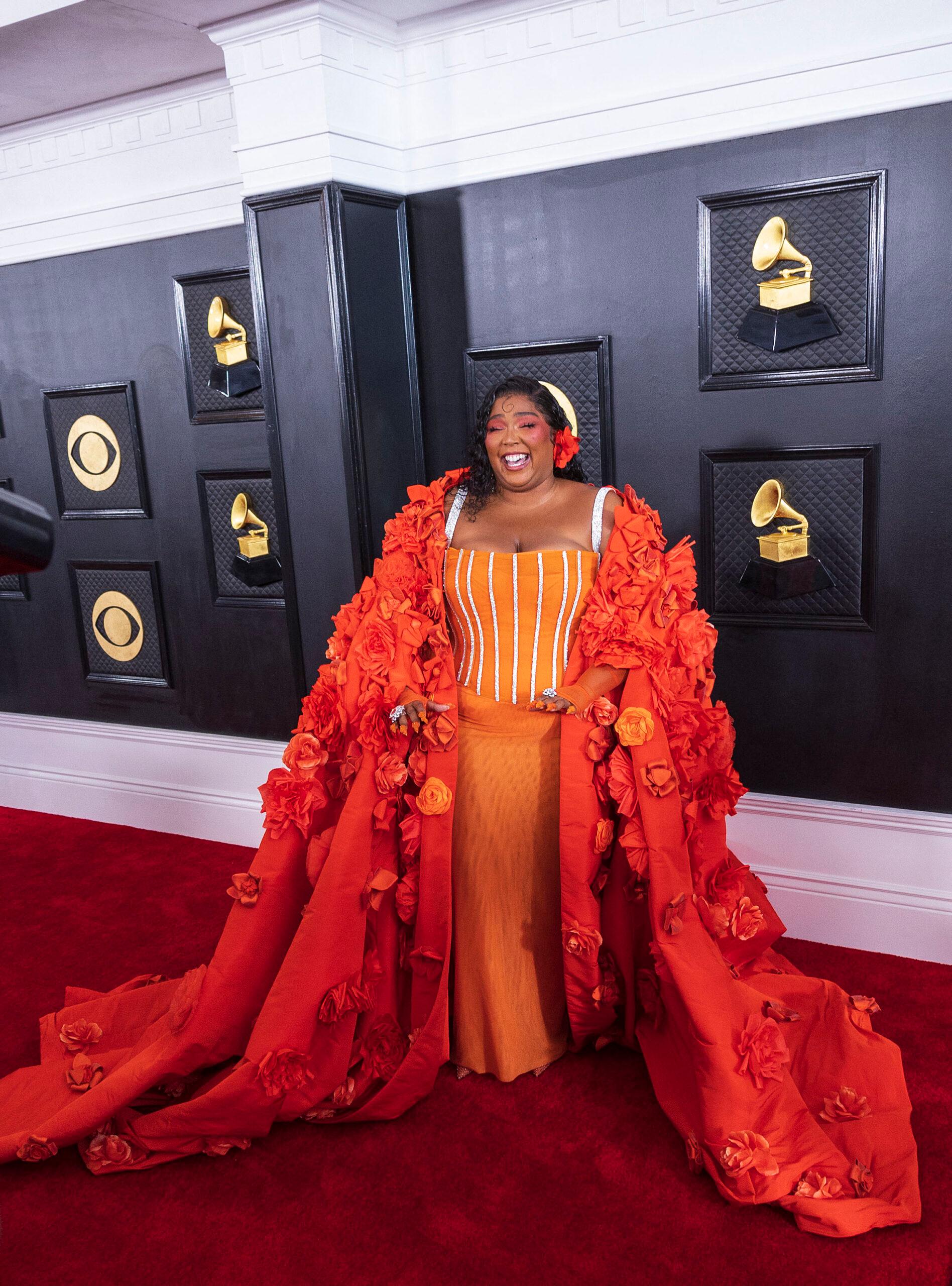 "I thought I had finally found someone who understood my pain. I saw her in concert twice and spent years growing to love myself through her work. I'm utterly disappointed and heartbroken to have learned of her recent allegations, to know that someone I looked up to cause so much pain breaks my heart," they continued. "This statement doesn't provide any answers or alleviate concerns. I don't know what's to come for her career but I truly hope she grows and nothing like this ever happens again."
Even though some fans defended her, perhaps Lizzo should take the advice of one user who offered, "I would suggest turning off the comments."