A viral TikTok video sheds some light on all that flight attendants do and why some are considering going on strike to get their pay up to $92 an hour.
Megs Gordon, an American Airlines flight attendant, explained some important information about the job in a reply to a video she saw that she felt needed to be corrected.
TikToker Megs Gordon Corrects Some Misconceptions On Flight Attendants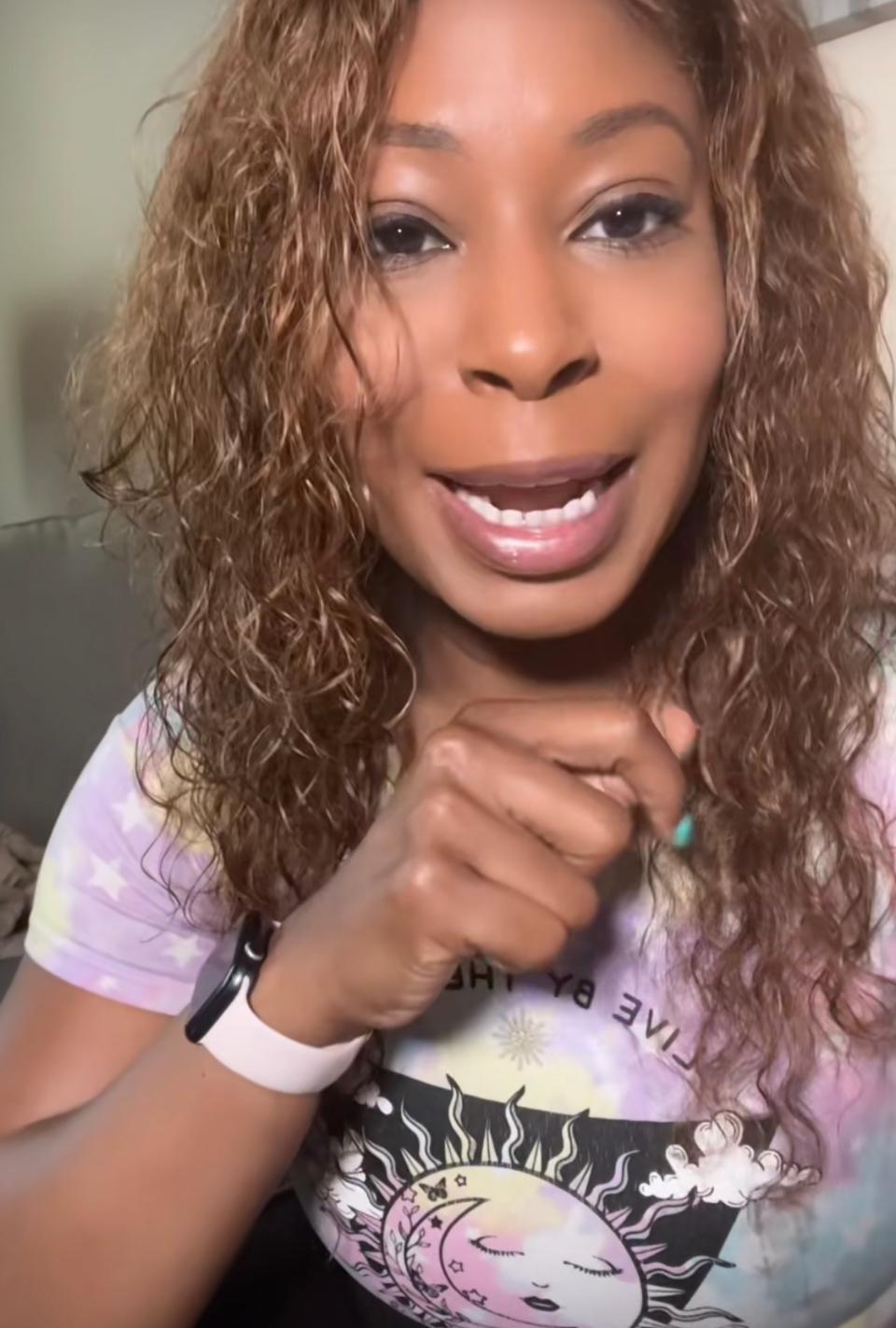 "First, that $92 an hour is after 14 years of service, and that is only for flight hours," she began her video. "That means that when we show up to the airport, which we are required to do an hour and a half prior to departure, we're doing your boarding, helping with carry-ons, closing bins, arming doors, serving pre-departure beverages in first class, all of that is free." 
She further reiterated the fact that flight attendants are not getting paid for any of the duties done before the plane leaves the ground. 
"And God forbid there even be a delay, because if a delay happens, guess who's not getting paid to be away from their loved ones? Flight attendants," she said. "Second, flight attendants don't work 40-hour weeks. We work on average between 75 and 80 hours a month. We are paid bi-monthly. So if you really stop and think about that, the $92 an hour, which, a reminder, is on the high scale of seniority, amounts to about $7,000 a month before taxes."
She continued to explain that that amount would be "equal to what would be deemed the middle class." 
Gordon then corrected something from the stitched video about nurses being more important than flight attendants. 
"As a flight attendant, I have done chest compressions on a man until I was completely sweaty, dripping down on the floor, out of breath and he still died," she continued. "You mentioned when a nurse is on the plane, you all would be the ones to step in, but what about when you're not? Which is more often than not."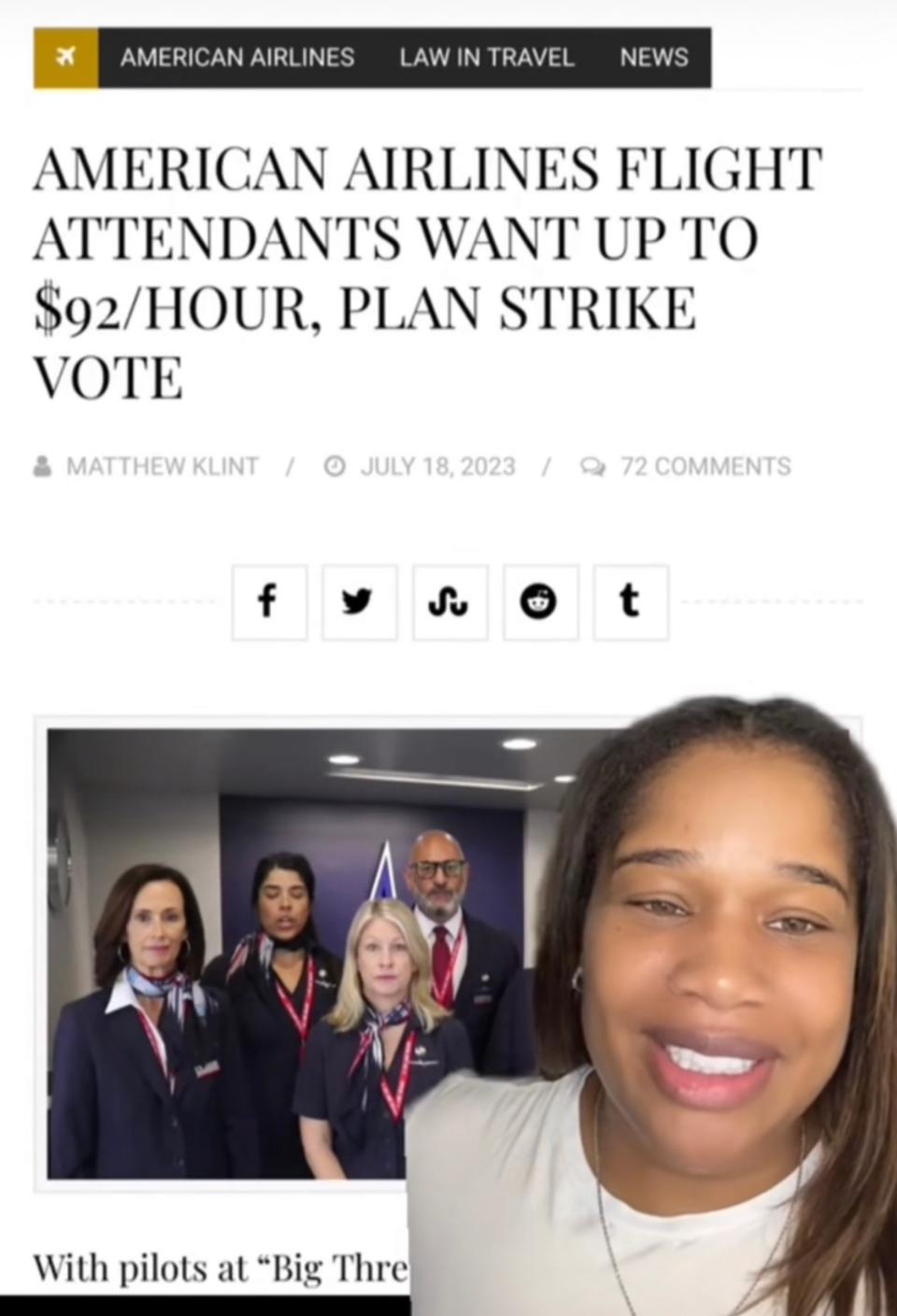 Gordon then listed some of the many duties she's had while working during a flight, including holding crying babies, helped people struggling with anxiety and mental illness, put out fires, and "even had to duct tape a man to a seat who thought it was okay to try to fight me over a gate agent telling him to check his bag." 
She also talked about being ready for unexpected emergency at all times. 
"Flight attendants are still trained to evacuate any size aircraft in 90 seconds or less," she continued. 
Gordon wants people to stop playing the "my job is more important than yours" game, and instead, work for a union that doesn't mind fighting for fair pay. 
"I don't come into the emergency room trying to dictate how much nurses should be paid just because I watched a few episodes of 'Grey's Anatomy,'" she concluded. "The same way you shouldn't dictate what's going on with air travel simply because you take your annual girls' trip to Miami." 
Many Viewers Left Comments Of Support For Flight Attendants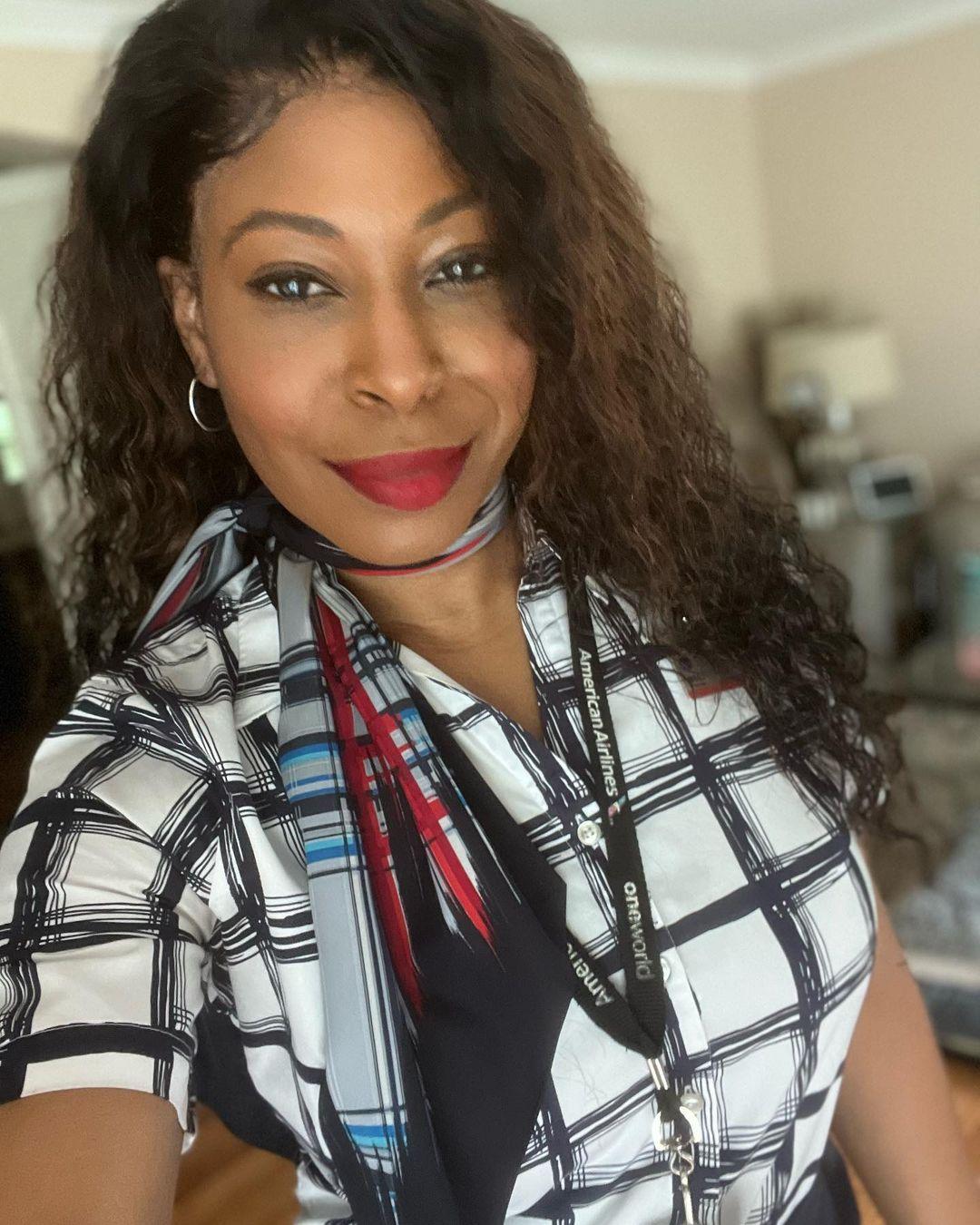 Many of Gordon's TikTok followers hopped into the comment section to leave their thoughts.
"Y'all need to get paid from the second you step foot in that airport!! Your services are invaluable!" one person wrote. Another said, "Nurse here and I absolutely agree with you! No one is going anywhere without a flight attendant. I cannot imagine doing all you do!"
A teacher chimed in to share that she understands the frustration Gordon felt. 
"I feel you!! Teacher here, and I get so angry every time someone says we get paid over the Summer. We do not get paid over the summer or breaks😡," she wrote. 
Many were shocked to hear that flight attendants don't get paid until they are in the air. 
"Airlines REALY need to change their pay model. You should get paid AS SOON as you get to that airport and "click-in" for your flight briefing," one follower wrote. Another shared, "Wow I had no clue. That's crazy to work and not even get paid."