In a new interview, Dennis Quaid spoke candidly about finding his faith again and recovering from being a drug addict. Quaid hit fame in the 80s and developed a cocaine addiction, eventually ending up in rehab. After winning his addiction battle, He rediscovered his Christian faith and started gospel music.
The actor also shared that he's releasing a gospel album titled "Fallen: A Gospel Record For Sinners." While discussing how his addiction shaped his growth, Quaid said it was a "struggle" for him. 
Keep on reading to learn more.
'I Saw Myself Either Dead or in Jail or Losing Everything'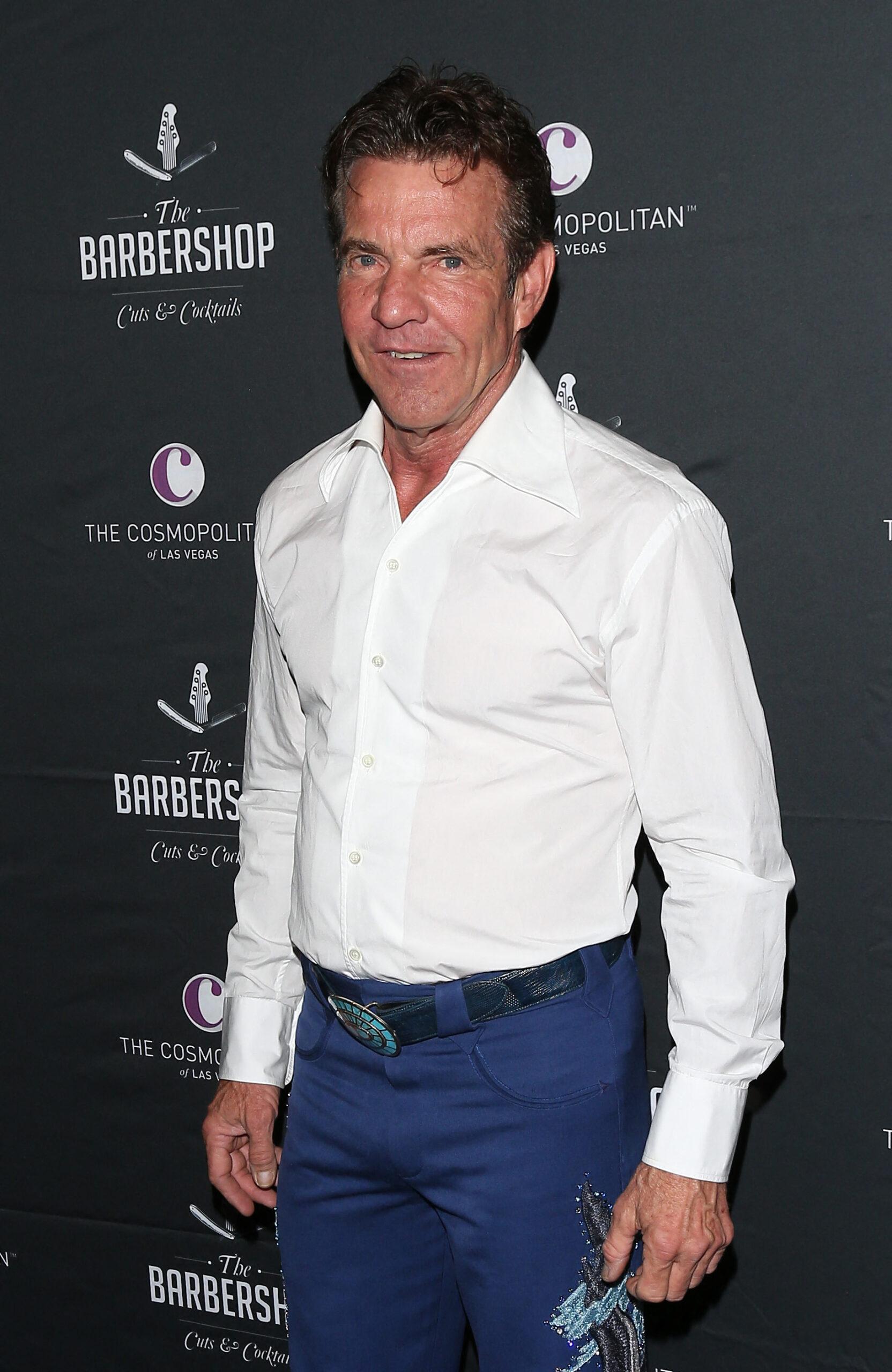 The 69-year-old musician and actor recently opened up in an interview with People magazine, where he discussed how his faith has come through for him during trough periods.
In the interview, he said, "I'm grateful to still be here, I'm grateful to be alive really every day. It's important to really enjoy your ride in life as much as you can, because there's a lot of challenges and stuff to knock it down."
Some of the challenges Quaid mentioned include his extensive drug use and addiction. The actor first rose to fame in the 80s with hit films like "Breaking Away" and "The Right Stuff." He referred to rehab centers as "cocaine school" for addicts.
He also said, "I remember going home and having kind of a white light experience that I saw myself either dead or in jail or losing everything I had, and I didn't want that. I was in a band, and we got a record gig… They broke up the night they got it, and they broke up because of me, because I was not reliable."
Dennis Quaid's Christian Faith Saved Him
Quaid said he was able to save himself from addiction by returning to his Christian faith roots. He explained that addiction leaves people with a hold inside them, which they have to fill. He said, "When you're done with the addiction, you need something to fill that hole, something that really works, right?"
After winning against addiction, Quaid started exploring gospel music and, in 1990, wrote a song dedicated to his mother. The song "On My Way to Heaven" was meant to let his mother "know [he] was okay, because [he] wasn't okay before then."
After that, Quaid started reading the Bible again and exploring other religious texts like the Quran and Bhagavad Gita. He said, "That's when I started developing a personal relationship. Before that, I didn't have one, even though I grew up as a Christian."
Dennis Quaid's Addiction Was A Part Of His Journey
In his interview, Quaid was also asked how his addiction battle affected his growth into the man he's become. The actor explained that it was a "struggle" for him and spoke about how drugs can be such a great option for people "looking for the joy of life."
He said, "Drugs give that to you and alcohol and whatever it is for anybody give that to you really quick. Then they're fun and then they're fun with problems, and then they're just problems after a while."
Quaid continued, "That's really what we're looking for, the joy of life, which is our gift, actually, the relationship with God that we all have. It's at the bottom of it, the joy of being alive."
The gospel singer is living his best life now, married to sweetheart Laura Savoie since 2020. The actor also has three kids, 31-year-old Jack Quaid, who stars in the hit Amazon Prime series "The Boys," and 15-year-old twins Thomas and Zoe.
Dennis Quaid Is Releasing A New Gospel Album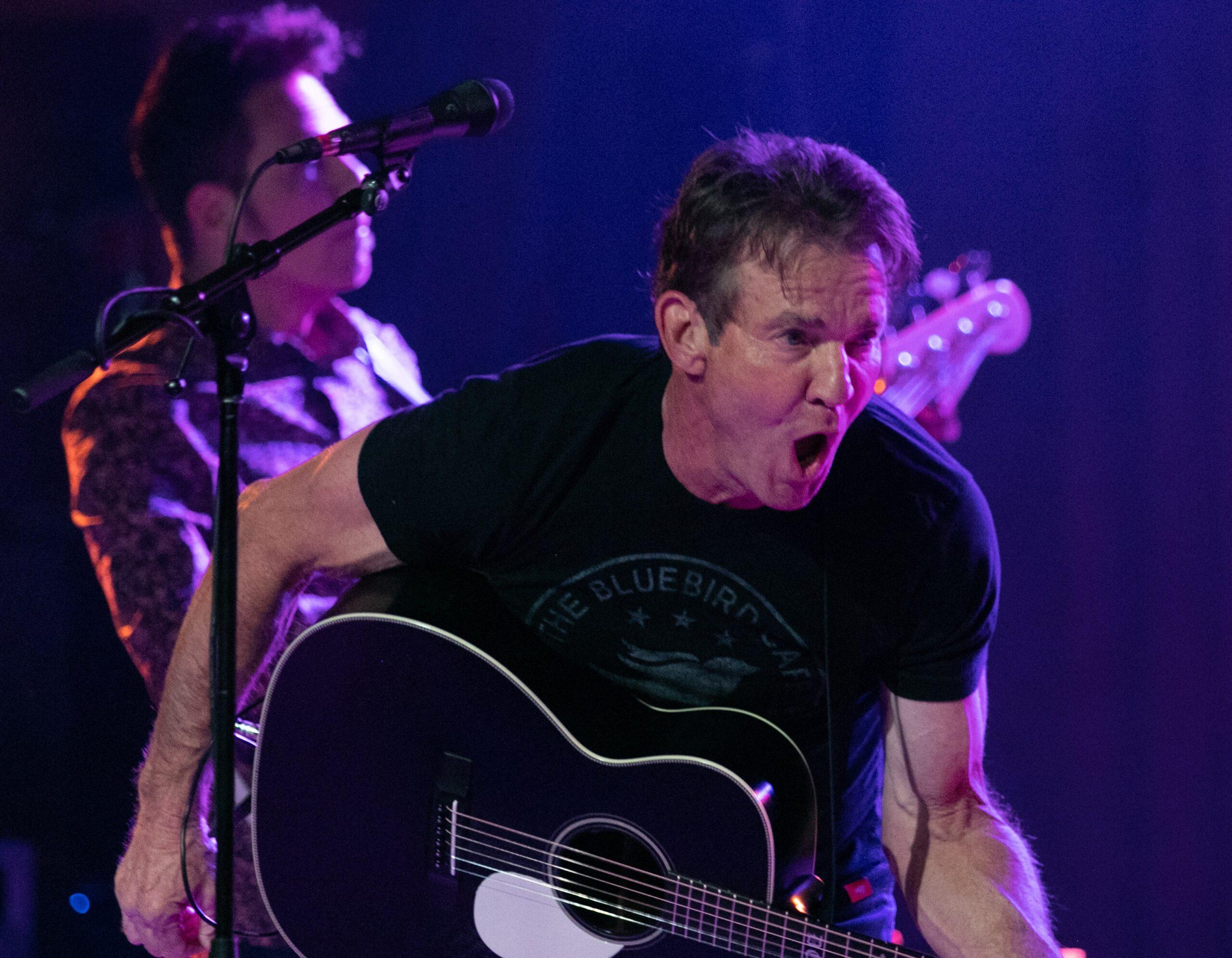 Quaid has revealed that he's releasing a new gospel album titled "Fallen: A Gospel Record For Sinners." He spoke about remembering the beautiful hymns he heard at the Baptist church as a child.
"The songs are self-reflective and self-examining, not churchy. All of us have a relationship with God, whether you're a Christian or not," Quaid told People.
Aside from his upcoming album, Quaid has been booked busy throughout this year. He's featured in multiple movies and TV shows, including the sports drama "The Hill," the limited series "Full Circle," and the series "Lawmen: Bass Reeves."