Mirror on the wall, which of Nick Cannon's baby mamas is his favorite? Is it Abby De La Rosa? 
For those unaware, the  "Masked Singer" host has five baby mamas — Bre Tiesi, Alyssa Scott, Brittany Bell, LaNisha Cole, and De La Rosa — and an ex-wife, Mariah Carey, all of who gave him his 12 children.
However, it appears that De La Rosa has carved a particular spot in Cannon's heart. One recent evidence of that dear spot is the rapper surprising the radio personality with 3,000 red roses. 
Nick Cannon Surprises Abby De La Rosa With 3000 Red Roses! 
On July 21st, the father of twelve went the extra mile to show his love for the Dj, who's also a mom to three of his kids — Zion, Zillion, and Beautiful Zeppelin. A video on "The Daily Cannon" official Instagram page captured how the beautiful surprise unfolded.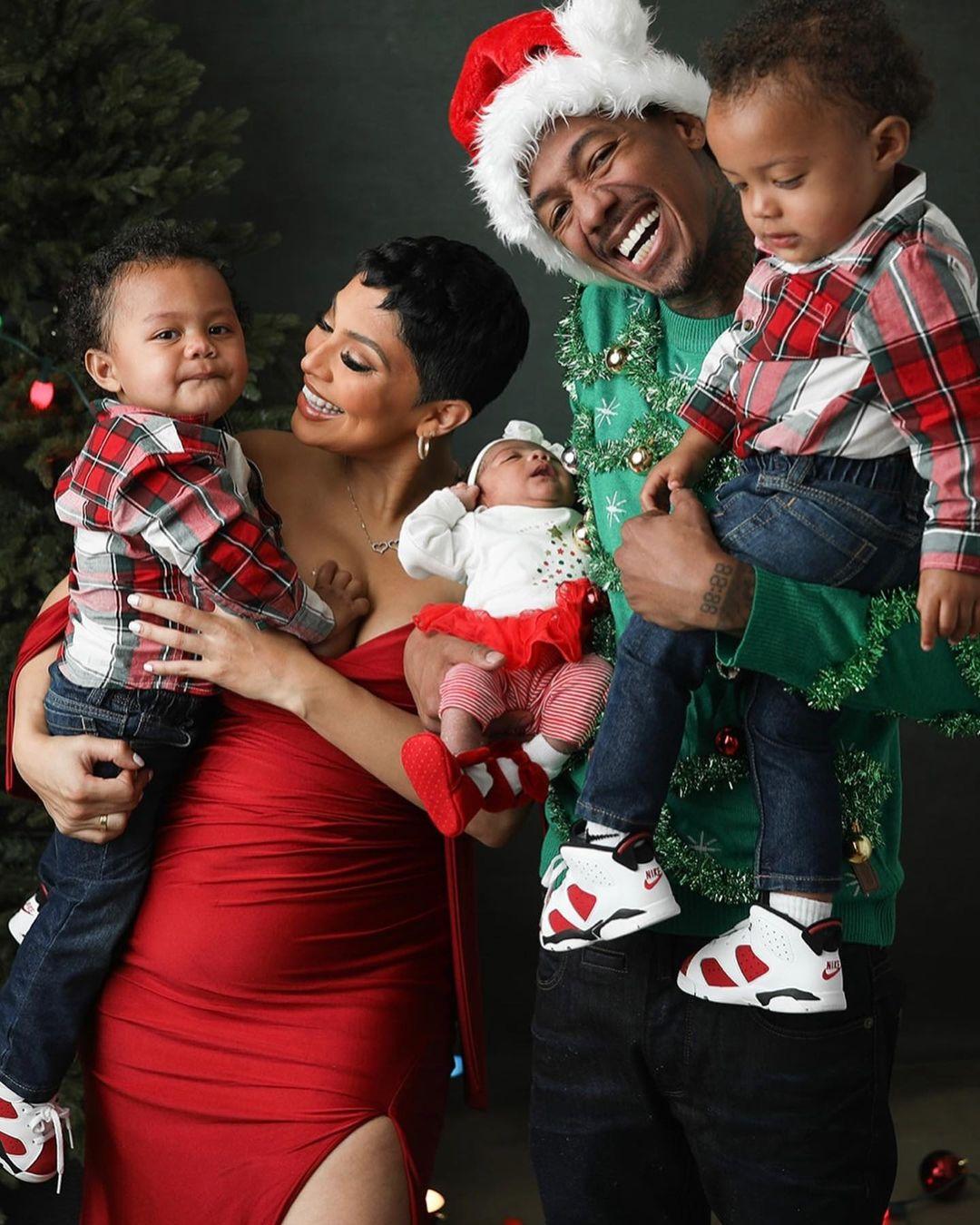 The footage opened with only Cannon and co-host Mason Moussette in the studio. Unmissable in the video was how the studio was a sea of red roses; every corner and space was decked with gorgeous flowers. 
Soon enough, the Dj walked into the studio, casually dressed in a white crop top and sweatpants, and met the beautiful scene. Her reaction to seeing the heartwarming surprise was epic! De la Rosa stopped at the doorway, with her jaws dropped, and screamed before saying, "What the heck? You're joking right now." 
The comedian, satisfied with how the surprise turned out, said, "A Happy De La Rosa," while his baby mama walked up to him and sweetly kissed him.  The clip transitioned to show the stunning mom detailing how she felt with tears in her eyes. "I'm so emotional right now," De La Rosa admitted. "Coming into roses is insane. I'm just so grateful." 
Of course, the mom of three, overwhelmed with love from her baby daddy, shared the surprise on her Instagram. Her upload unveiled her reaction to the surprise and closeup view of the several bouquets of roses. De la Rosa captioned, "The "Just Because" hits different. Thank you @nickcannon today was magical 😭🌹"
The "Drumline" actor has seemingly been dropping hints that De La Rosa is special to him. In April, during an appearance on Howard Stern's eponymous radio show, Cannon gushed  about De La Rosa's qualities. He further highlighted why he chose her among his other baby mamas to feature on his radio show. 
View this post on Instagram

The San Diego native first recalled how he met the 33-year-old model. He said, "The beautiful thing about Abby is I met her in the radio space. She was working at iHeart out here in LA, and she was just–I had never seen a radio personality and an actual DJ, and she had her show, and I was like, 'whoa, she's so dope.'"
Without holding back, the rapper confessed that he fell in love with the businesswoman's energy and wanted her on "The Daily Cannon." He said, "When I started my new show, I was like, the only DJ I want is one of the mothers of my children."
Stern then asked the "Wild 'n Out" host if he was in love with the mom of his three kids, leaving the "Gigolo" rapper to lay bare clarified his feelings.  Cannon replied, "Of course, I would say I'm in love with energy; that's what I'm in love with. Like, I love her energy."
The 'Drumline' Actor And The DJ Celebrated Their Twins' Second Birthday 
Last month, Cannon and De La Rosa celebrated their twins' second birthday. The 42-year-old Tv host kicked off his boy's birthday celebration with a lovely tribute on his Instagram. He posted a sweet image of himself holding his sons in all smiles. The three wore matching denim shirts and jeans with a white inner shirt. 
"Can't believe it's been two years already!!" the father of twelve wrote in the post's caption to express his joy over his twins' growth. "Zion and Zillion, the world is yours!! I love you so much! Happy birthday, sons!!"
View this post on Instagram

De La Rosa joined in marking her children's important day by posting a tribute on Instagram. The post featured images of the delighted parents clinging to each of their sons while posing in front of a backdrop made with the
Captioning the post, the DJ wrote, "Twice the fun, twice the love. Cheers to 2! We love you, Zion and Zillion." The radio personality didn't hold back with the celebrations as she continued honoring her boys' day. She uploaded a throwback photo showing her cradling her sons as babies. 
Alongside the photo, she penned, "Happy Birthday, my babies. I'm in constant awe of god every time I look at you boys. The joy and vibrancy you bring into my life is something words can never express. I thought I knew what "purpose" was until I had you two."