Mindy Kaling has opened up about her struggle with hyperpigmentation and acne scars. During a chat with Allure, the actress revealed that she's battled with both for years. She also spoke about the intense attention on her over 40 pounds weight loss.
Kaling recently made an Instagram post about how she feels the "healthiest [she has] ever been in years." The actress also revealed photos from her new swimwear collaboration with Andie Swim. 
Keep on reading to learn more.
Mindy Kaling Reveals Her Hyperpigmentation Struggles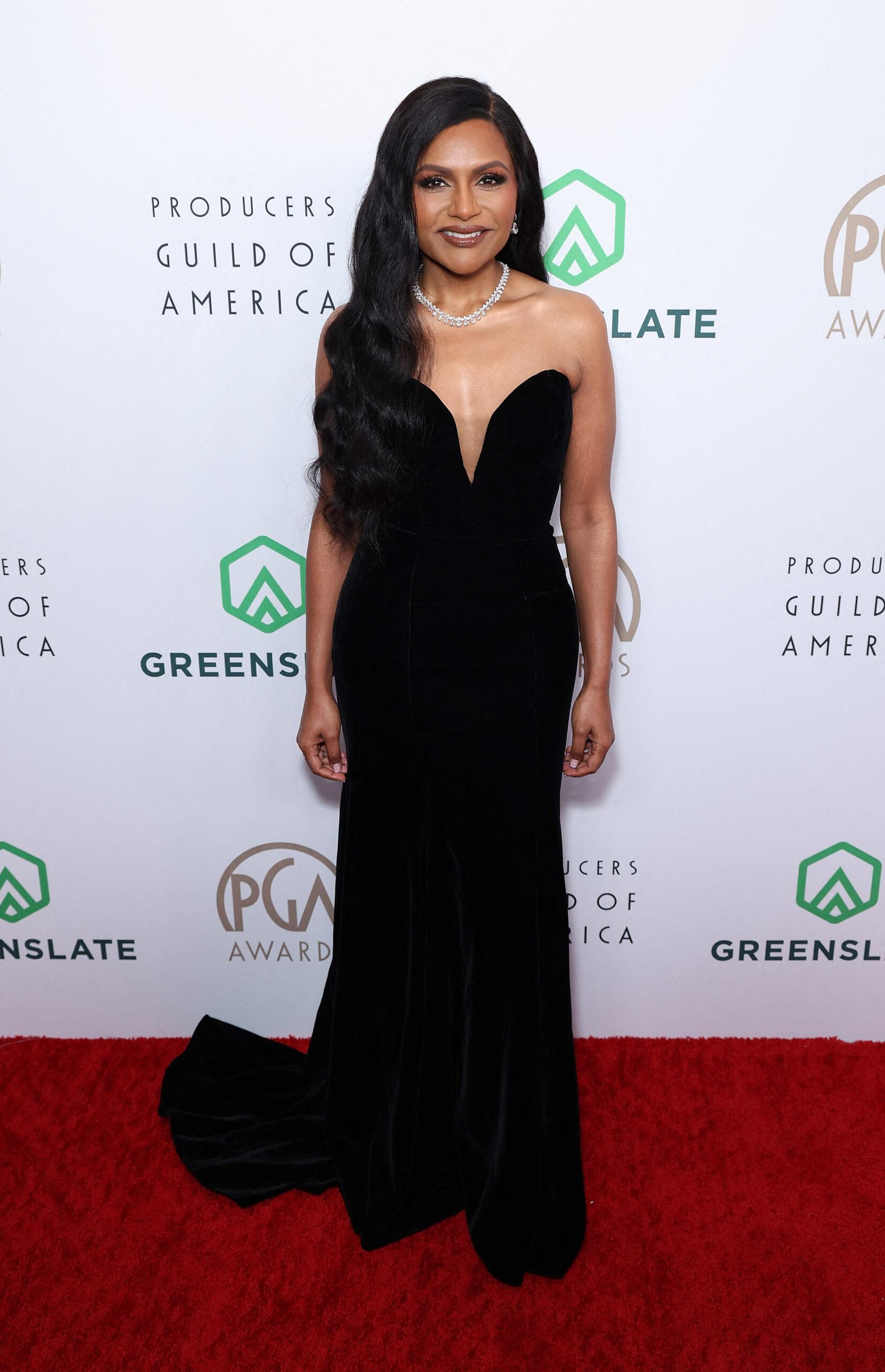 Mindy Kaling opened up about her beauty battles during a newly released interview with Allure. The "The Office" actress opened up about her struggles with hyperpigmentation for many years. She said it's been difficult to "find products that help with my acne scars and dark spots, but that doesn't also change my skin tone."
Kaling shared that she feels "incredibly lucky" that people like and celebrate her for her "dark brown skin." The film writer, who always looks stunning on the red carpet, previously spoke about needing cream for her zits issue in 2015, per Daily Mail.
Kaling is currently a brand ambassador for Lion Pose, a skincare brand that focuses on treating hyperpigmentation. The line was founded by Madhu Punjabi and Nisha Phatak, two business executives who also battled with dark spots and acne scars on their brown skin.
She Is Tired Of The Attention On Her Weight Loss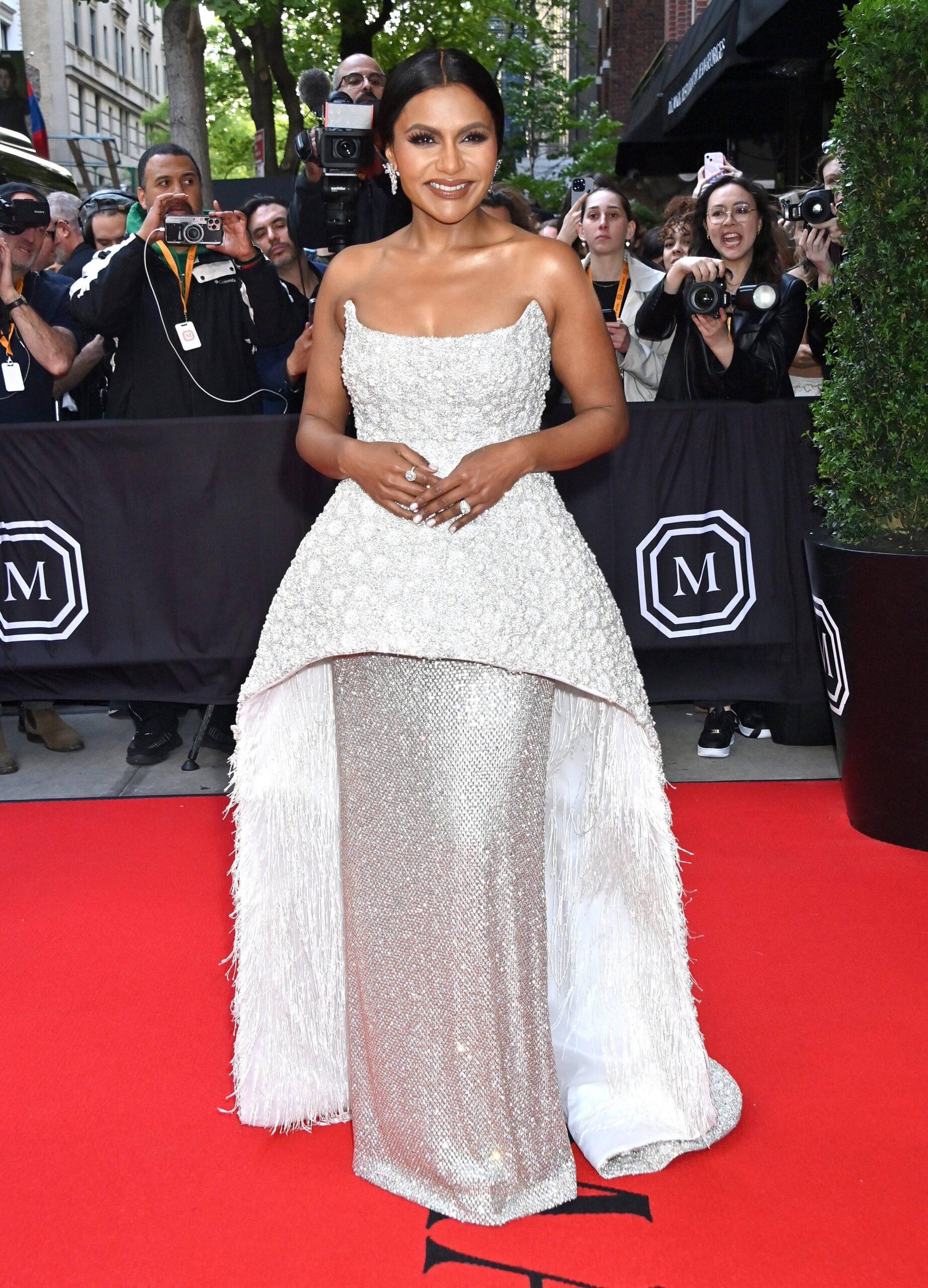 During her Allure interview, Kaling also opened up about the immense attention on her weight loss. The actress was asked about how she feels about people who think the body inclusivity movement lost "an ally" in Kaling because she lost weight.
She said, "It's not super exciting for me to talk about my body and how it's analyzed. So I think I'm just not going to get into it because it takes over the conversation unfortunately and people take it so personally."
The "Ocean's 8" actress has lost 30 pounds plus over the past few years. On her birthday, she shared an Instagram post about her doctor telling her she was the "healthiest [she has] been in years" after her weight loss. Kaling also talked about her kids and how they influence her drive to stay "present" and "healthy."
View this post on Instagram
The actress wrote, "Now I'm just trying to be present for them (hard for me! I'm impatient!), being up for anything (again hard for me, I am not whimsical!), and stay healthy for these two guys (ALSO hard! I just want to eat cheesesteaks every meal in front of the TV) for until I'm an old gray skeleton they're like 'mom, you gotta go.'"
She added, "My doctor told me that this year I was the healthiest I've been in years. That's a pretty damn good gift, right? I'm usually kind of low-level anxious, so I'm just gonna take one minute on my birthday to acknowledge that I am happy."
Mindy Kaling Recently Flaunted Her Swimwear Physique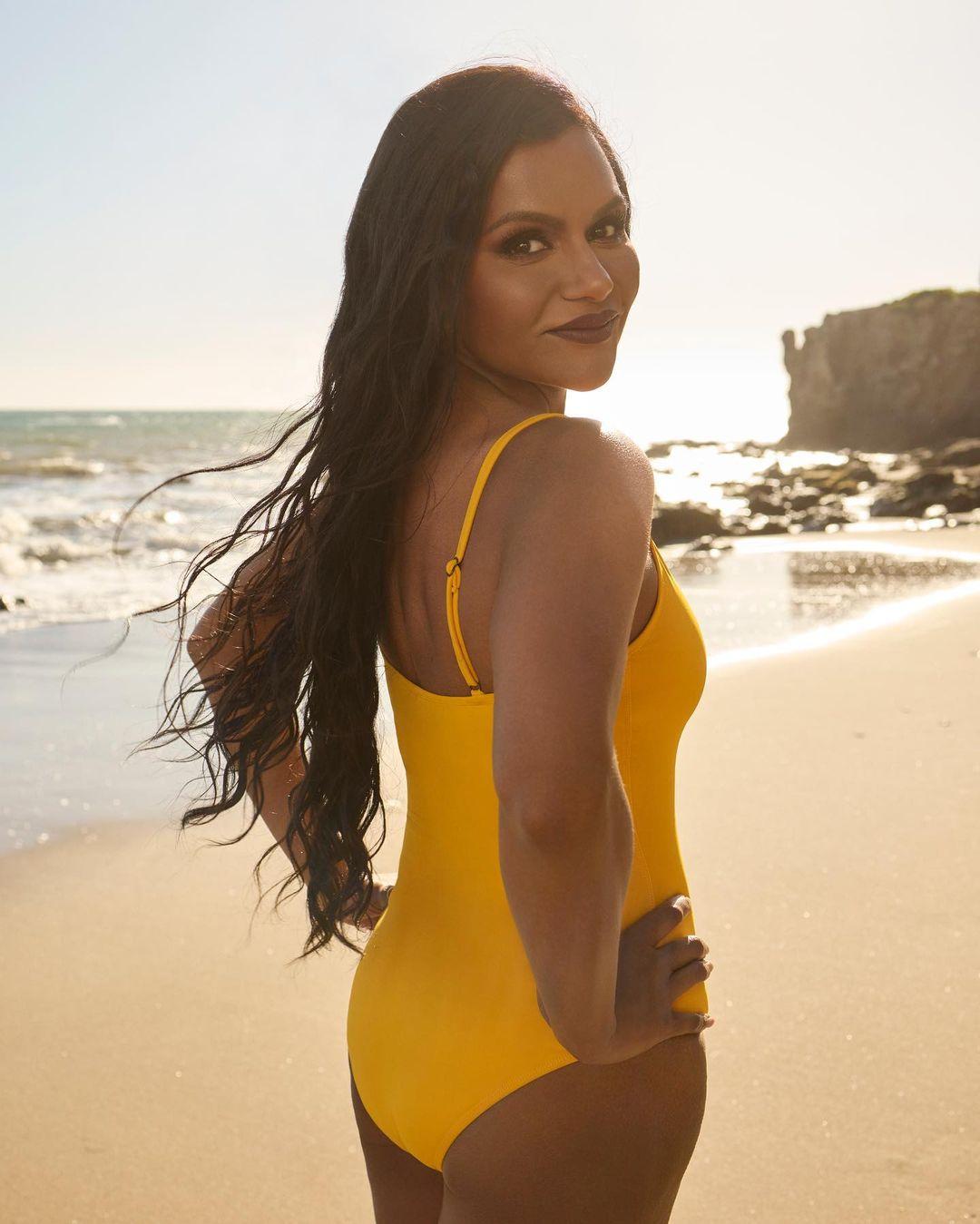 Since Kaling's weight loss, she's started exploring her risqué side and even recently collaborated with Andie Swim. The actress posed in various swimwear for a shoot with the brand, wearing sexy one-piece suits on the beach.
When she posted photos from the shoot on Instagram, Kaling wrote about the experience of making the shoot. She admitted that it took her some time to agree to wear swimsuits for the shoot but ended up loving the experience.
Kaling wrote, "I am not crazy about trying on swimsuits. In fact, I kind of famously despise it? But these are so flattering, I promise your new favorite suit is in this collection."
Mindy Kaling Is More Confident In Her Body Now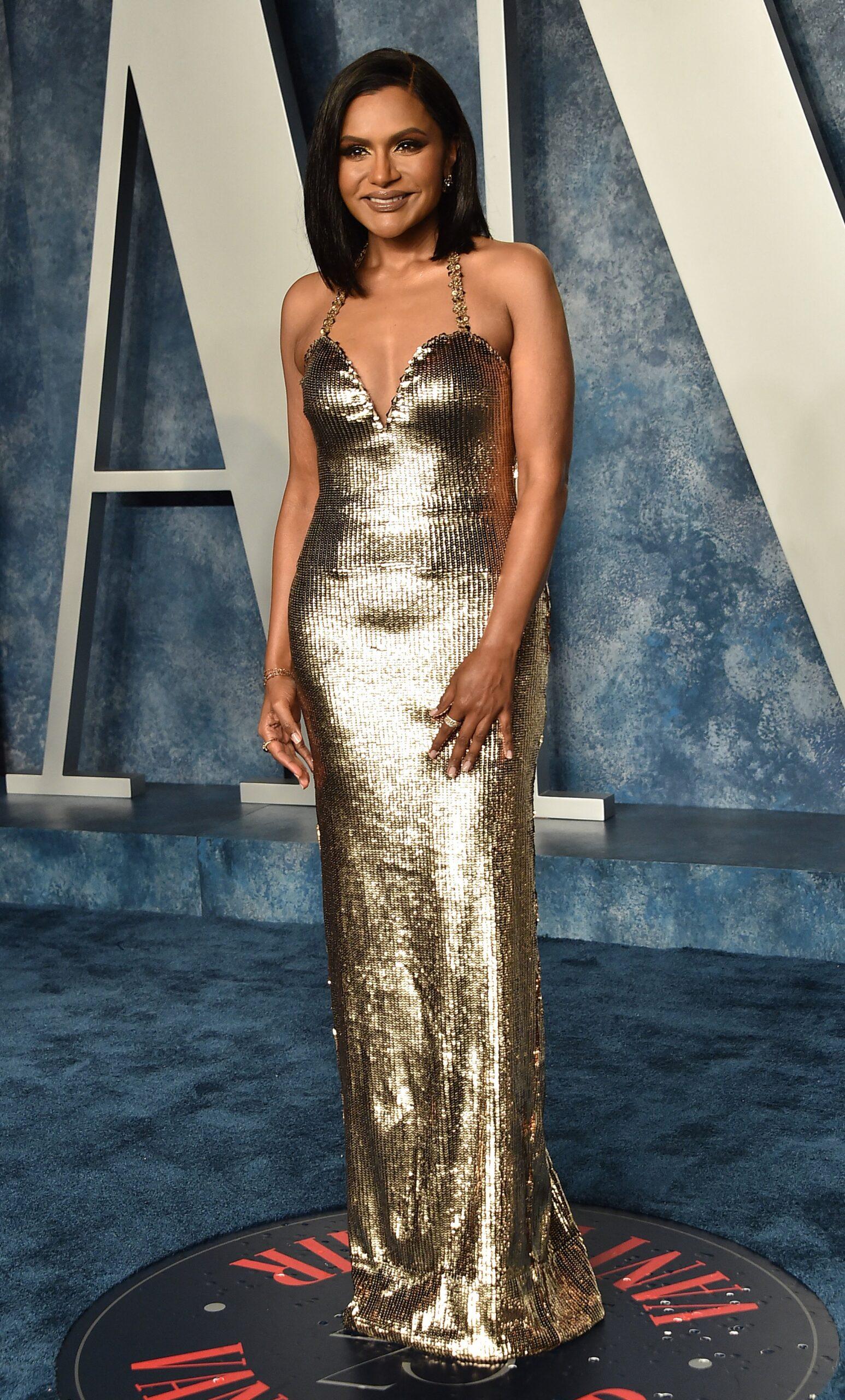 The popular actress also had a recent interview with People Magazine, where she spoke about being in love with her shape. The "A Wrinkle In Time" star said her new shape gave her the confidence to model swimwear for Andie Swim.
She said, "I'm feeling really confident in my body these days, which is not something that I've been able to say for my whole life, unfortunately, I feel great." However, Kaling shared she's found it difficult to handle the sudden attention to her body's changes.
She said, "know people are really interested in my body and the changes in my body, and I think it's flattering and sometimes it's just a little much, so I don't try to tune it in too much. The truth is that I spend so much time and energy trying to be healthy."
Kaling said she's built a weekly routine of "either hiking or running" 20 miles, which has "been incredibly helpful." The actress joked that she "basically lives" in her workout clothing because fitness is now a "big commitment" for her.