Ashley Graham is highly esteemed worldwide for never relenting in speaking up about body positivity and inclusion, even over a year after welcoming her twins.
The reputable supermodel has three little ones — her first child was born in January 2020, followed by the twins welcomed in January 2022. Still, she adores her figure as it is.
She recently showed her body some love in an appreciation post on social media while sending a gentle reminder to fans, advising them to embrace their shapes. 
Ashley Graham Reminds Fans That They 'Don't Need A Flat Stomach' On Instagram
Graham blessed her millions of Instagram followers with a mirror selfie of her natural self on her Instagram Story as a "cute" body-positivity reminder.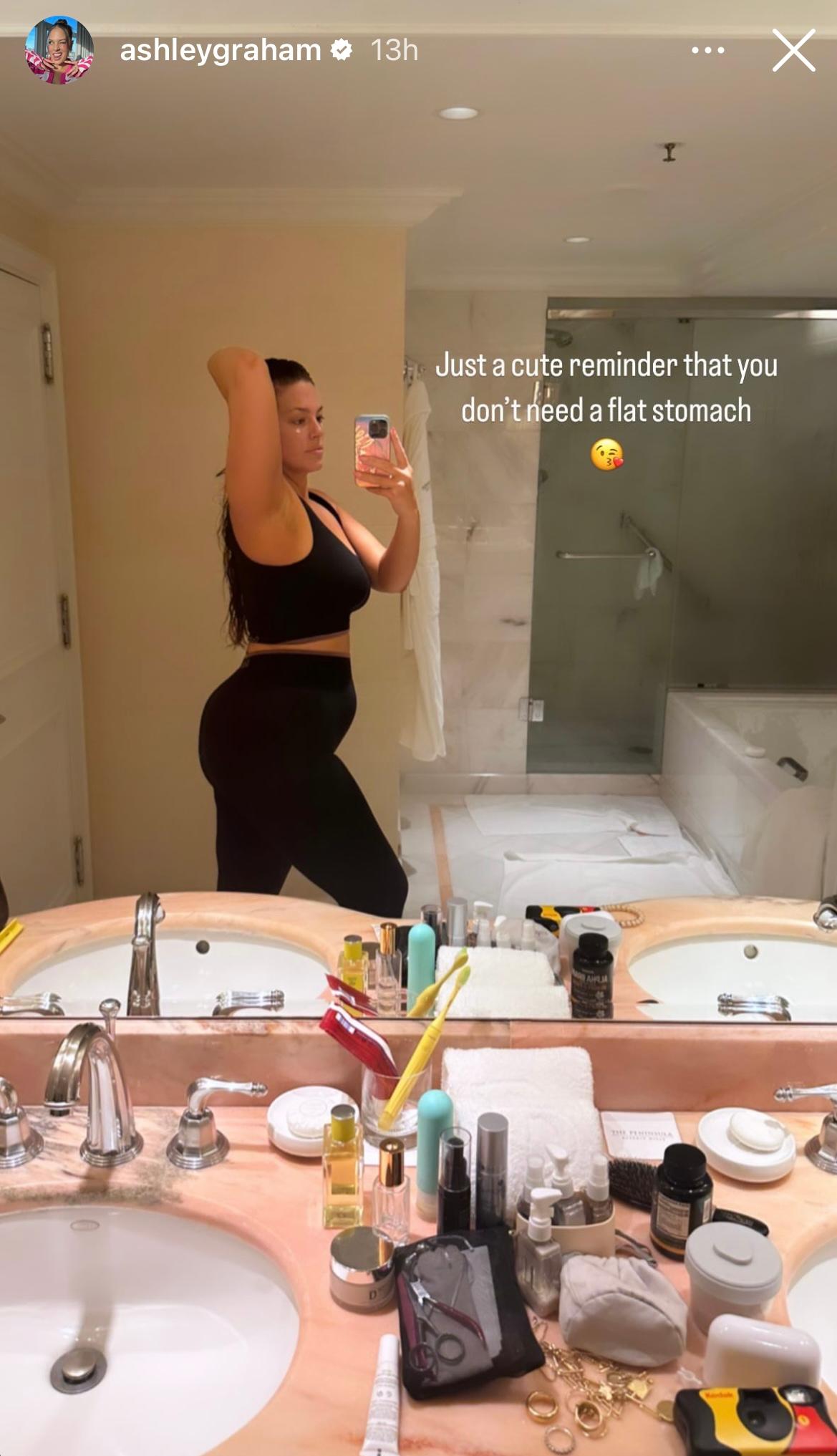 She captured herself wearing a black sports bra and matching high-waisted leggings in a bathroom with several beauty products packed on the sink. The "A New Model" author flaunted her side profile with one arm raised, similar to her leg, emphasizing her slightly round stomach and curvy backside.
She then wrote on the post, "Just a cute reminder that you don't need a flat stomach," and blew a kiss to viewers with an emoji. Graham may be fine with not having a flat stomach, but that has not stopped her from visiting the gym to keep her figure toned.
She once highlighted a workout session to her followers via an Instagram Story photo of her sweaty self looking trimmer and surrounded by gym gear. The TV presenter rocked full-length black leggings and an oversized black graphics T-shirt which she raised to reveal her fit midsection and white sports bra.
She completed her gym look with sneakers and white socks while leaving her hair in a bun. A purple gym mat could be seen before her, indicating that she may have just had some sessions on it. Graham seemed proud to be making headway with her fitness journey, and she mentioned so in the caption, simply using the word "progress" and three muscle-arm emojis.
Her constant exercises certainly paid off as she previously flaunted her stunning physique in images from her trip to Cannes, France. As seen in obtained photographs, the brown-haired beauty dazzled in a sleeveless sheer ensemble embellished with sequins that flattered her glowing skin and voluptuous form.
Her black underwear showed through the transparent fabric, exposing her bosom via the plunging bra neckline. In addition, the short number gave viewers a complete look at her thick thigs and perfect legs.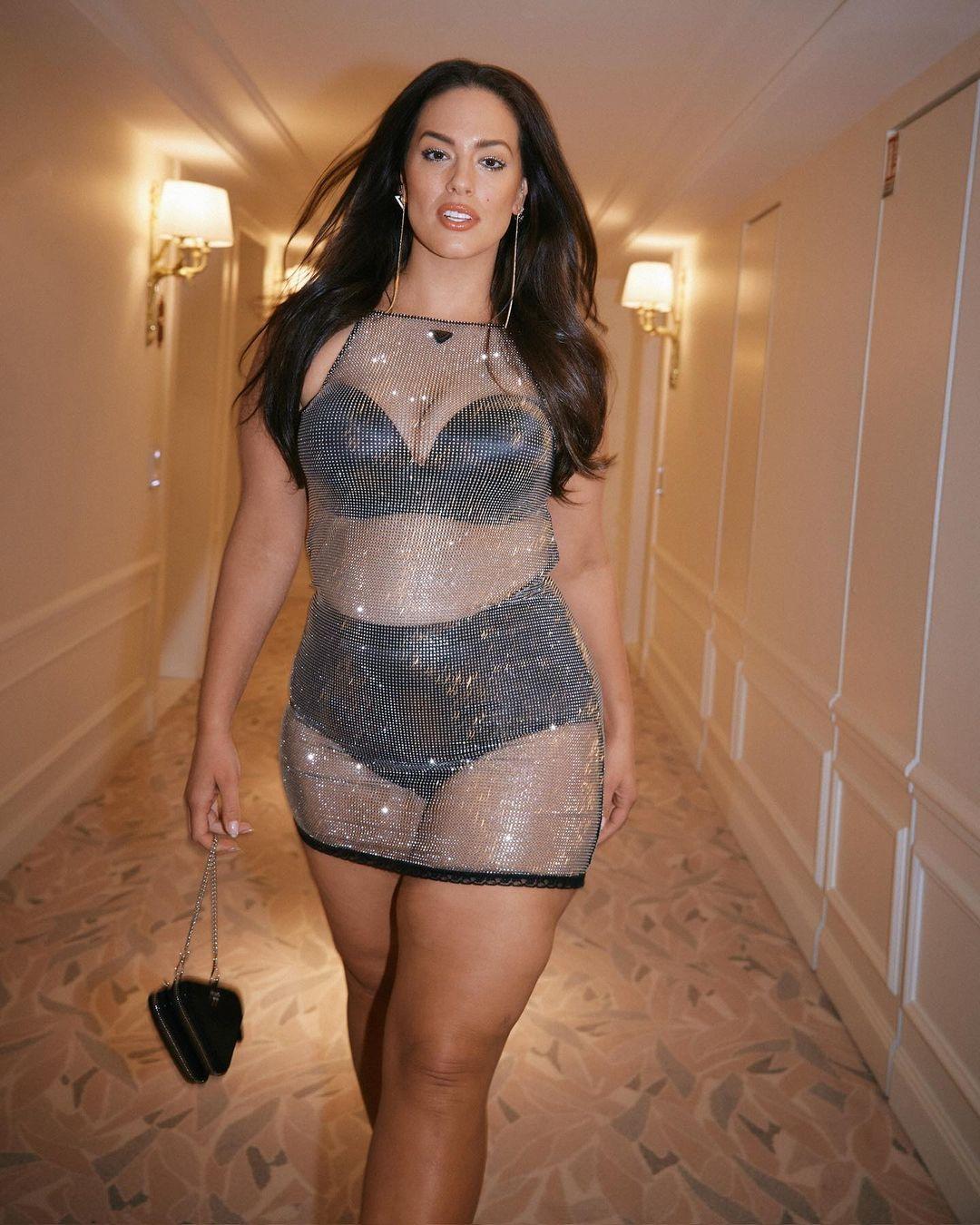 Spicing up the outfit, Graham wore string silver earrings, a black Prada triangle purse, and silver pumps. As for her makeup, she opted for shimmering silver eyeshadow with rhinestones and glossy pink lip glam. Her radiant brown curls were not left out as it was styled with a middle parting and left to flow down her shoulders.
One of the images displayed her strutting down a corridor in supermodel fashion. Several more shots from the collection featured the mother-of-three giving sultry views of her body _ looking noticeably slimmer — alongside close-up clips of her exquisite outfit and flawless makeup.
The Body Positivity Advocate Felt Honored To Be Named Maxim's 'World's Sexiest Woman  
Earlier in April, Graham celebrated a significant milestone as she was named Maxim Magazine's No. 1 sexiest woman for their May/June 2023 "Hot 100" edition. She was featured on the cover, marking her second time since debuting in April 2016 when she posed with a white button-down shirt covering her nude body.
In an interview for the May/June 2023 edition, she touched on how having children gave her "more of a drive," especially considering that she was not a mother when she first graced the magazine's cover.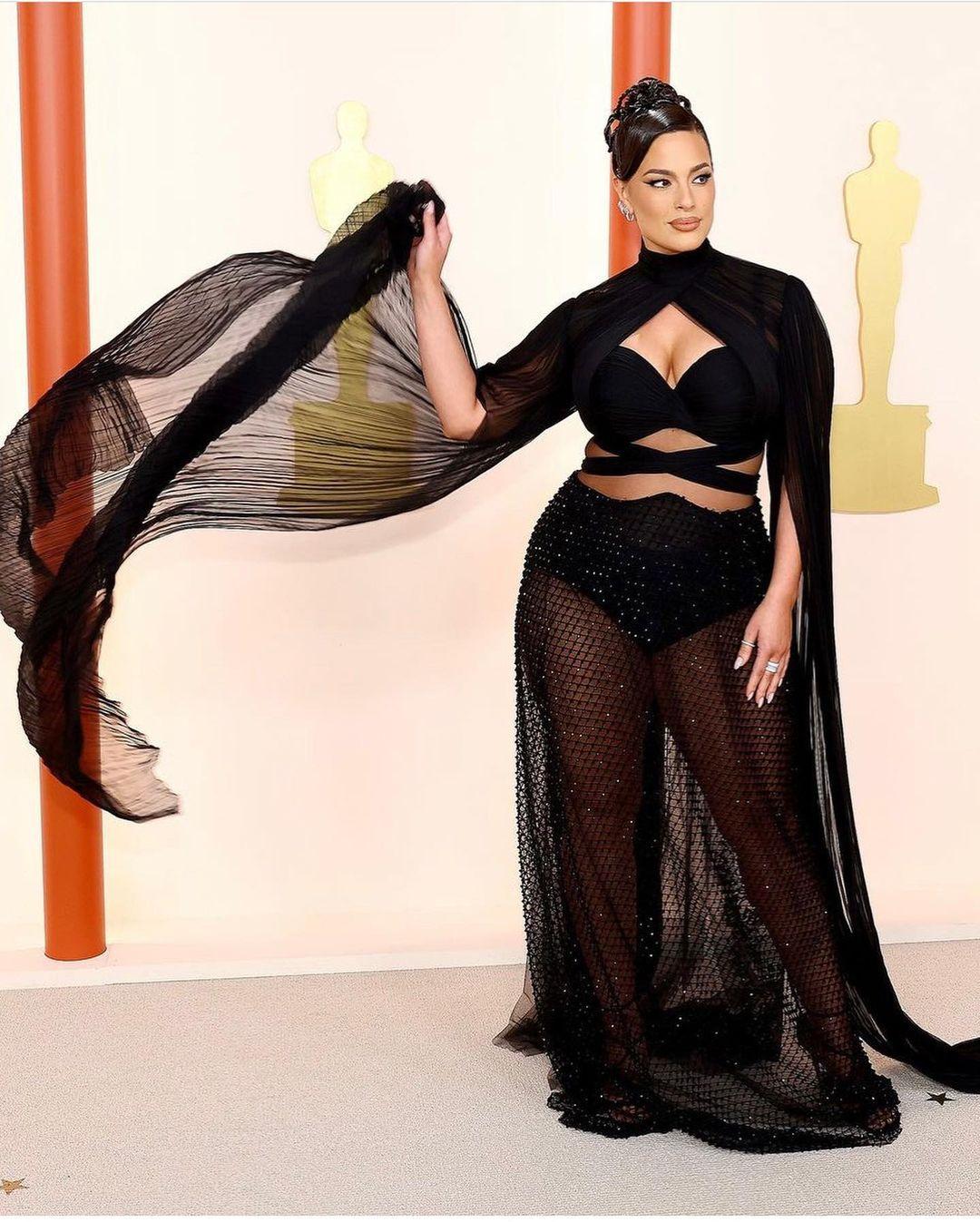 "The first time I was on the cover of Maxim," the 35-year-old shared, "I did not have three kids, and this time I have three babies. It reminds you that 'hotness' is in many scenarios and comes in all shapes and sizes."
She continued, "I've always preached that, but after I saw my body change so much after having three kids back-to-back, it's hard to wrap my head around accepting my body and where I am and how new and different it looks. So thanks, Maxim!"