Madonna might have had her hand in her recent hospitalization.
Reports that surfaced in the last 24 hours are suggesting that the fearlessly active singer-songwriter and actress might have ignored indications that she was not completely fit for her now-halted tour. The "Like a Virgin" hitmaker had been pushing herself to get in shape when she landed in an intensive care unit after she suffered a "serious bacterial infection."
Madonna Ignored The Warning Signs Due To Dedication To Outdo Others
Throughout her decades-long music career, Madonna has kept her fans entertained, whether it is through her lyrics, collaborations with upcoming artists like Playboi Carti, or sharing social media updates.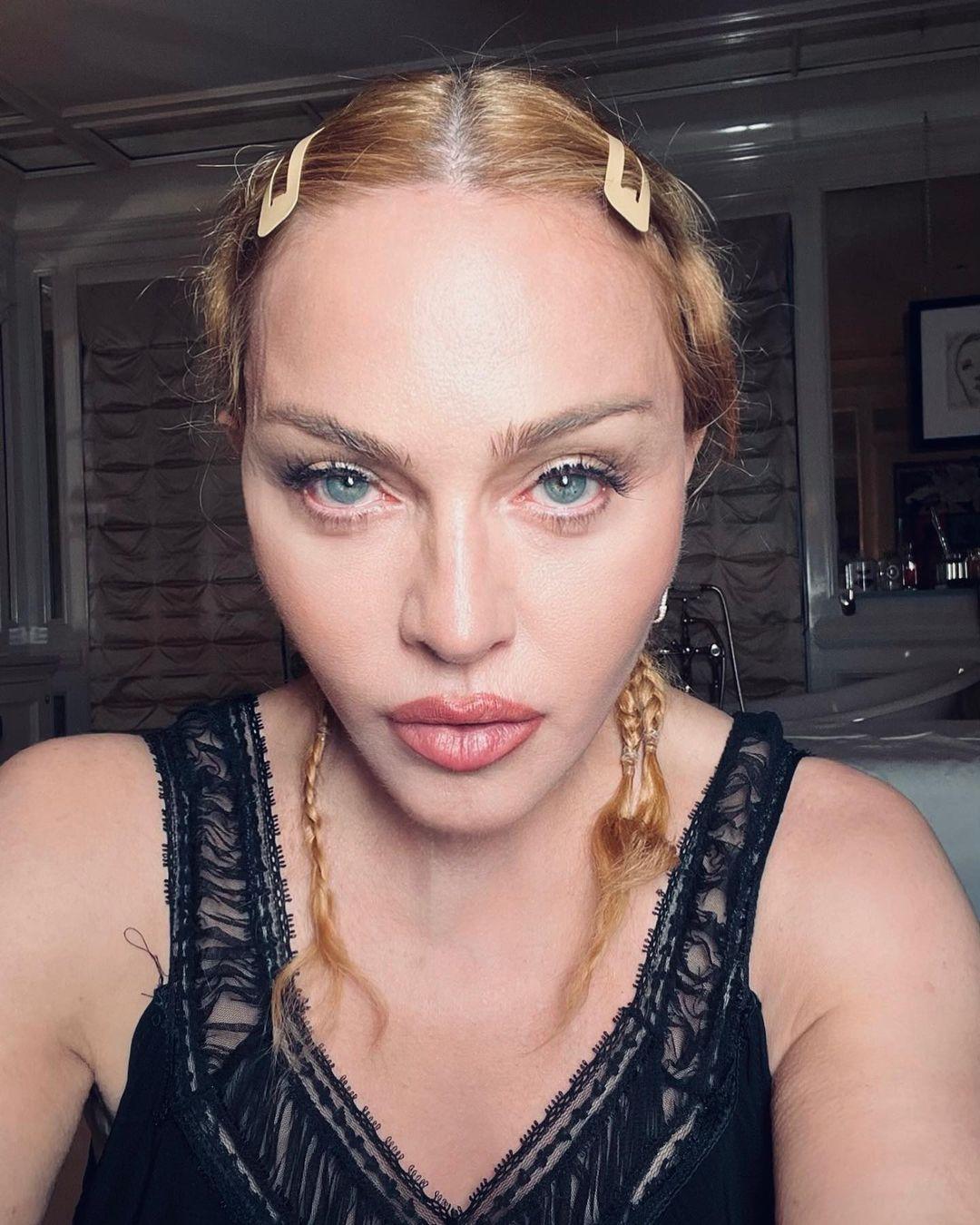 However, the last few days have been unusual for the multiple Award-winning superstar following her health scare. Speaking on the incident, one PEOPLE source stated:
"She ignored some symptoms of illness for quite a while because she thought they would go away. But she didn't want to take time away from rehearsals."
The music insider added that the "Don't Cry for Me Argentina" singer "was run down and not feeling 100 percent for a while in anticipation of her tour," adding that she "is relentless" in her mission to "be the best," "wow her fans," and "do what others before her have not done."
Another music source also informed the publication that the "Me Against the Music" vocalist's long-standing busy schedule had prevented her from "taking care of herself," while she "just continues to push herself beyond the limit."
The insight from both insiders comes soon after The Blast reported the speculations that Madonna's ailment had resulted in her getting bedridden. The Queen of Pop is also said to be suffering bouts of "uncontrollable vomiting," which initially began over the weekend.
With this setback, the musician has no choice but to focus on recovery instead of going on the road for her highly anticipated "Celebration" tour previously scheduled to kick off in Vancouver later this month.
"I am excited to explore as many songs as possible in hopes to give my fans the show they have been waiting for," Madonna had told her supporters in January when she announced the world tour. Since she has been discharged, the mother-of-six's health is "improving," with her loved ones expecting a "full recovery" in the coming weeks.
Kathy Griffin Supported The Juno Award Winner Amid Her Health Crisis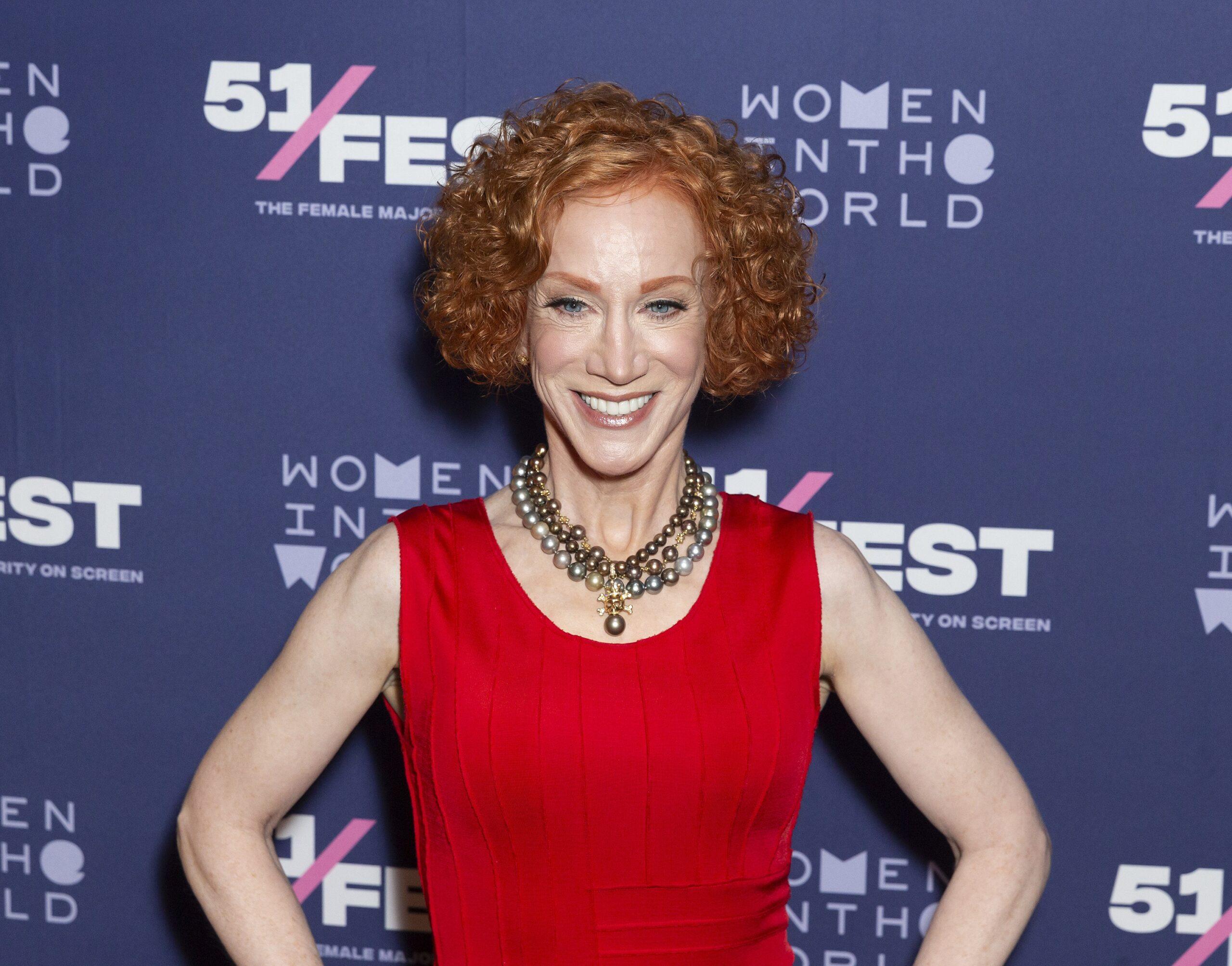 Kathy Griffin had to take a stand behind the pop star when diverse individuals began to air their unsolicited take on her health following the news of her hospitalization. The Blast shared that the comedian donned a pink pajama top in a video first shared on TikTok.
Attaching the write-up, "Just a few words about #Madonna," the Primetime Emmy Award winner began, "I don't know what's going on with Madonna, I don't know, but I love her and want to defend her. I have never met her. Of course, I've seen her in concert because I am a gay man, and I think she has provided the world with decades of music and entertainment."
"I don't like how people are like already piling on and making fun of her being quite ill or collapsed, and she'll be fine. We don't know anything yet," the "Kathy Griffin: My Life on the D-List" star added.
Empathizing with Madonna, Griffin alluded that the hate against the Golden Globe recipient came from their ideals about her gender and age. In her words :
"I'm going to be honest; I think a lot of it is ageism and misogyny. Sorry, but you know, as a 62-year-old chick, I deal with it all the time, and she's freaking Madonna! So I don't care about her fillers; they're going to go away if she feels like it. I care about her health. "And I'm glad she can go back on this tour, and the tour is the greatest hits, and she should be great."
The clip resonated with fans of the "Suddenly Susan" actress, with this one commenting, "Agree with you. So many seem to have forgotten how she stood by the LGBTQ community from the beginning, especially during the AIDS crisis.
"Women supporting women. Rare.. you're the best, Kathy! PS I'm a girl gay man too," a second netizen cheered, and a third added, "So so true!! She has done so much for us all. Sending her all the healing energy we can."