Blake Lively is putting the buzz in her Betty Buzz brand, but fans think it is for the wrong reasons! The "Gossip Girl" star riled up her social media followers by promoting a new liquor venture despite claiming she does not drink.
The blonde beauty is well-known in the entertainment industry as a sensational actress with a stellar rack of achievements. She gained new attention as the wife of Hollywood's favorite comedian, Ryan Reynolds, joining the list of beloved power couples.
However, the Teen Choice Award winner's reputation recently took a brutal beating following the launch of her sparkling mixer company's latest line — Betty Booze. As the name implies, the new line of canned cocktails contains alcohol.
Blake Lively Rocks Sexy Waiter Outfit In Advertisement For Her New Liquor Business
The "Green Lantern" actress's Instagram page recently became the source of her woes as fans mercilessly ripped the entertainer apart. The criticism fest began after the mother of four announced the launch of her new business, Betty Booze.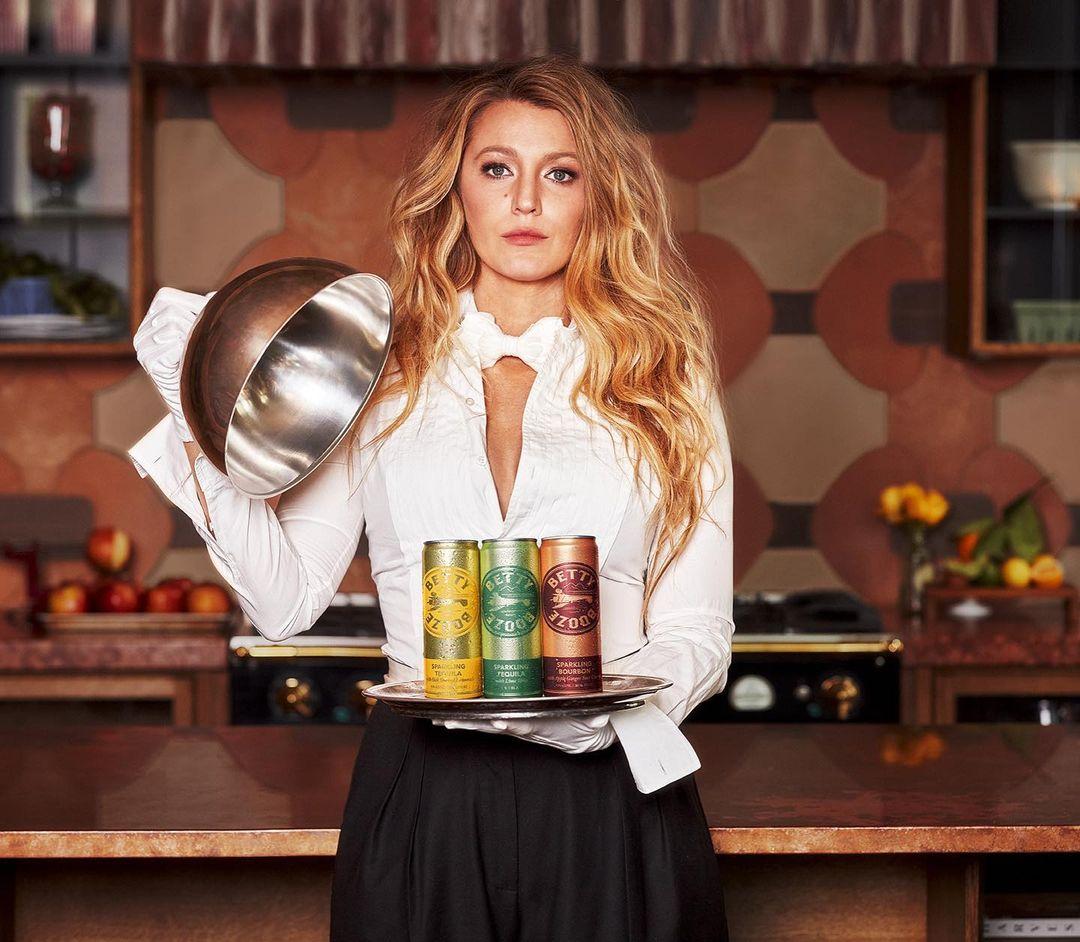 Unlike her non-alcoholic beverage brand, Betty Buzz, the new line featured tasty flavors from famous liquors. The three canned cocktails promoted in her post were; "Sparkling Bourbon with Apple Ginger Sour Cherry," "Sparkling Tequila with Oak Smoked Lemonade," and "Sparking Tequila with Lime Shiso."
The ad for the alcoholic mixers captured the 35-year-old mimicking a waiter in a white and black ensemble. The Los Angeles native rocked a form-fitting white dress shirt, leaving a few buttons open to expose her neck and a bit of her bust area.
Gracing her collar was a matching white bow-tie while her hands were adorned in white gloves. The "Elvis and Anabelle" star completed the service attire with black bottoms and pretended to serve viewers her drinks.
In the first image, she was captured holding a silver dome cloche with one hand to unveil the three flavors of her Betty Booze sitting prettily on a serving platter. Another snap captured Lively biting on an ice cube while the drinks were placed inside glass cups on the plate.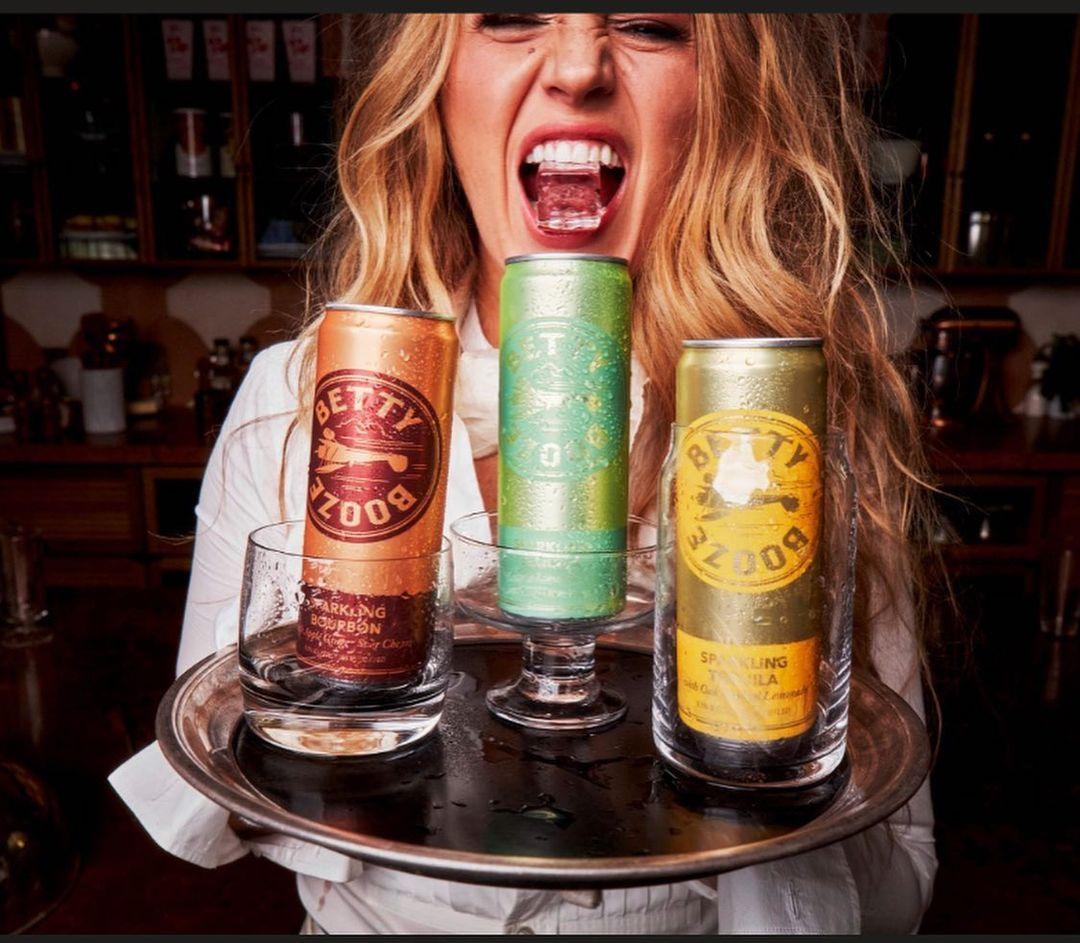 Additionally, the slideshow contained a close-up picture of the beverages covered in condensation droplets. Despite the stunning promotional pictures, what irked fans was the blonde beauty's confession in her caption.
"Drinking isn't my thing. But for f* sake, flavor is. Homemade recipes. Real fruit. Real ingredients. Quality booze. No crap. Also a real-time saver. Which is why I really did it. @bettybooze," the TV personality penned.
Although her post received over a million likes, the comments were filled with displeased fans. Lively's revelation as a non-drinker offended numerous social media users, who could not believe she would launch an alcoholic line when she avoided taking liquor.
The Beverage Mixer Founder Sparks Heated Debate About Her Principles After Releasing Alcoholic Beverages
As mentioned above, fans reacted negatively to the Hollywood sensation's post. Many called out the mother of four for trading her integrity to earn a quick buck. "How can you market/create a product you don't openly consume yourself? Come the f on now," someone quipped.

"It's so lame when celebrities who don't drink suddenly promote alcohol," another cried, with a third echoing similar sentiments: "Really tired of the celebs milking alcoholism when they know it's toxic and dangerous and don't drink themselves. Money grab from the Celebs."
More people came for Lively's head, accusing her of promoting alcoholism for monetary gains. "So she's smart enough not to drink alcohol but wants people to spend their $ on alcohol so she can get richer?" someone slammed the 35-year-old.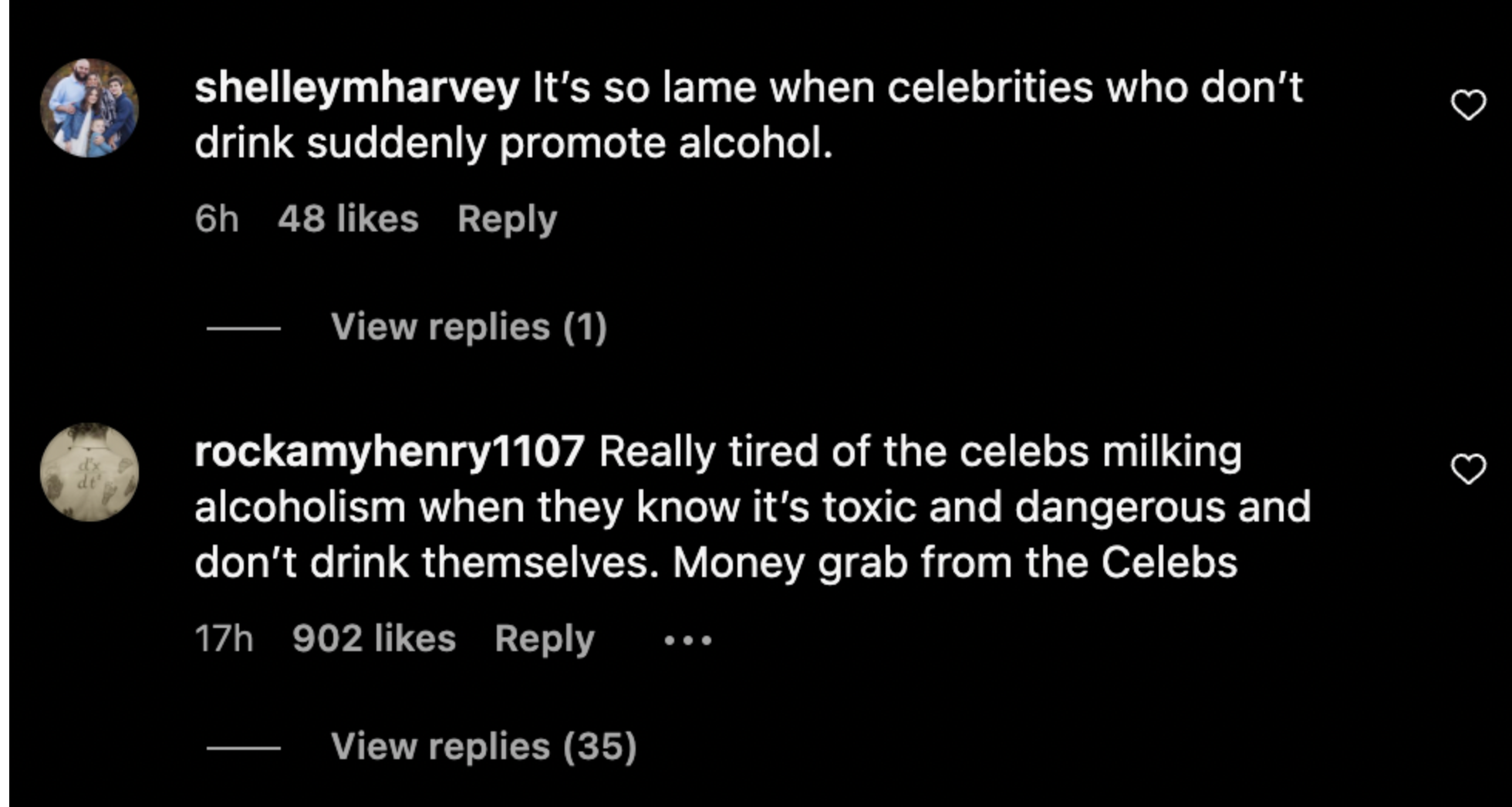 A fellow displeased fan saw the "New York, I Love You" actress's business as an insult to people who drank alcohol. In the individual's lengthy rant, they noted the post was "so irritating" to them as someone who drank in moderation.
The social media user stated they were "sick of people either bragging about not drinking or shaming those of us who are glad to have a glass of wine sometimes." Bashing Lively, the fan concluded: "Don't sell something you yourself would never drink."

The bulky criticisms against "The Age of Adaline" star did not end there as another follower penned a candid message about the matter. This fan confessed they were heartbroken by Lively's business as they believed she would retain her status as a celebrity who avoided booze promotions.