Dwyane Wade has opened up about the moment that made him reflect on his parenting.
The former NBA star proclaimed that his daughter Zaya's "visible hesitation" when she had to come out to him and her stepmother, Gabrielle Union, as an LGBTQ+ member forced him to reevaluate the type of parent he was being. He made the shocking revelation during a panel session alongside basketballer Chris Paul and moderator Lisa Metelus on Tuesday, June 27.
Dwyane Wade had To Self-Reflect After He Sensed His Daughter's Hesitation In Coming Out To Him
During the recently-held annual Creative Artists Agency (CAA) Amplify Summit, Wade addressed his journey toward understanding and affirming Zaya's identity as transgender. Speaking of the "landmark moment" when the now-16-year-old came out to him as transgender, the three-time NBA champ explained that he had since readied himself for a coming out conversation since she was three.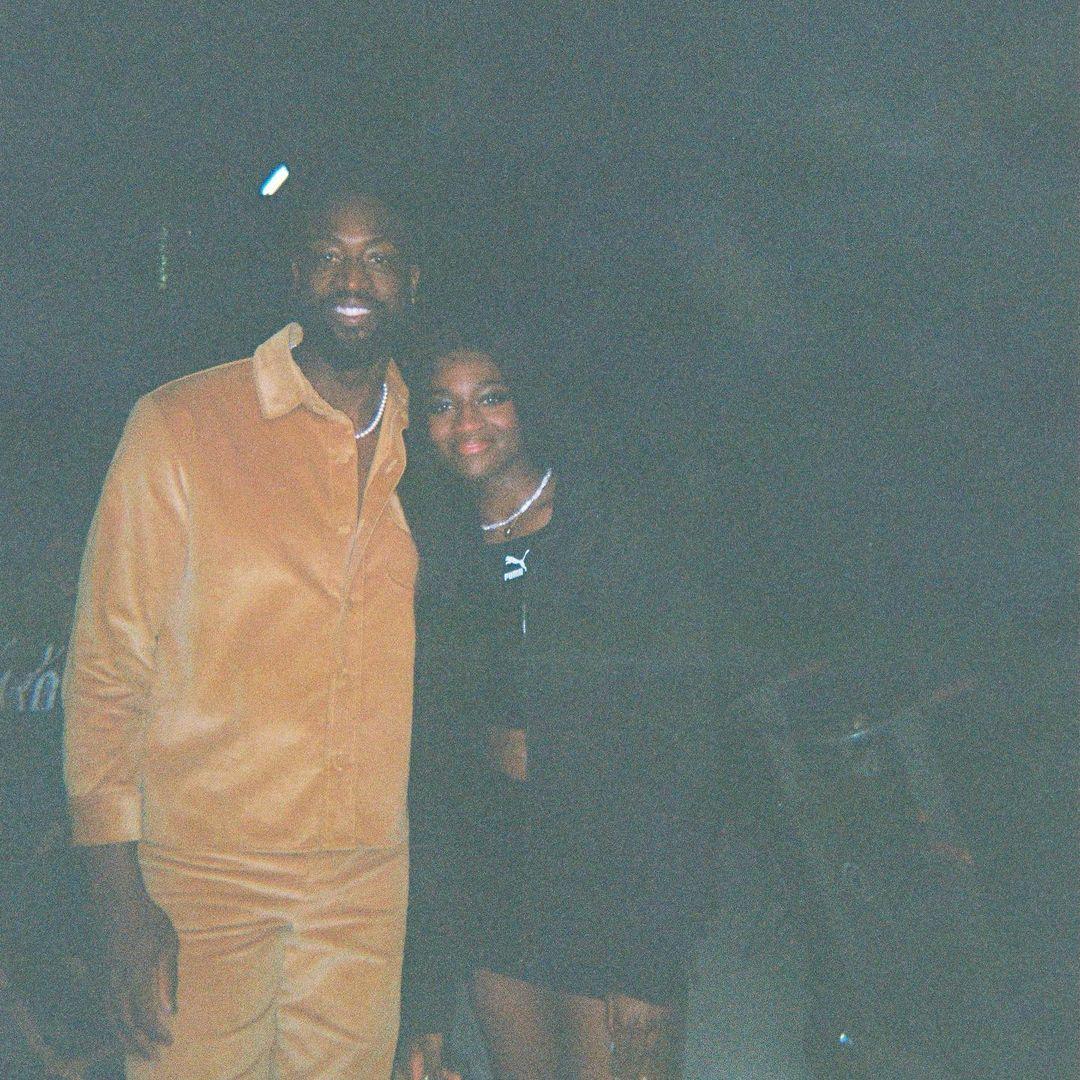 The preparation had become even more necessary after Zaya described herself as gay in a school assignment at age eight. However, the actual moment was different from anything he could have envisioned as his baby girl's fear took over. Recounting the events of that day, the former Miami Heat player stated:
"So I came home, and I just remember my child being scared to talk to me, like hiding in my wife's arm in a chair. I think I'm this dad that's like, 'Hey, come and tell me anything! I'm a cool dad.' And it was fear in my child's face to tell me."
That apprehension prompted him to look at "myself in the mirror and ask why was my child scared to tell me something about herself." He then claimed that he was probably doing the same thing that most people and parents did, which was to "put our fears and everything on our kids."
"So I had to go look myself in the mirror and ask myself… What is it about my masculinity that has my child afraid?" he further shared. 
Ultimately, what salvaged the situation was communication and the "education that needed to happen." Since Zaya had knowledge of the subject and through researching her experience, she was able to take charge of her identity while helping her dad improve his listening skills.
Wade's admission to not having the proper reaction to his daughter coming out comes months after the court granted the teen's request for a name and gender change. According to a legal document reviewed by The Blast in February:
"The Petition for Recognition of Minor's Change of Gender and Issuance of New Birth Certificate filed by Zion Malachi Airamis Wade, by and through gal, Dwyane T. Wade, Jr. on 08/22/2022 is Granted in Part."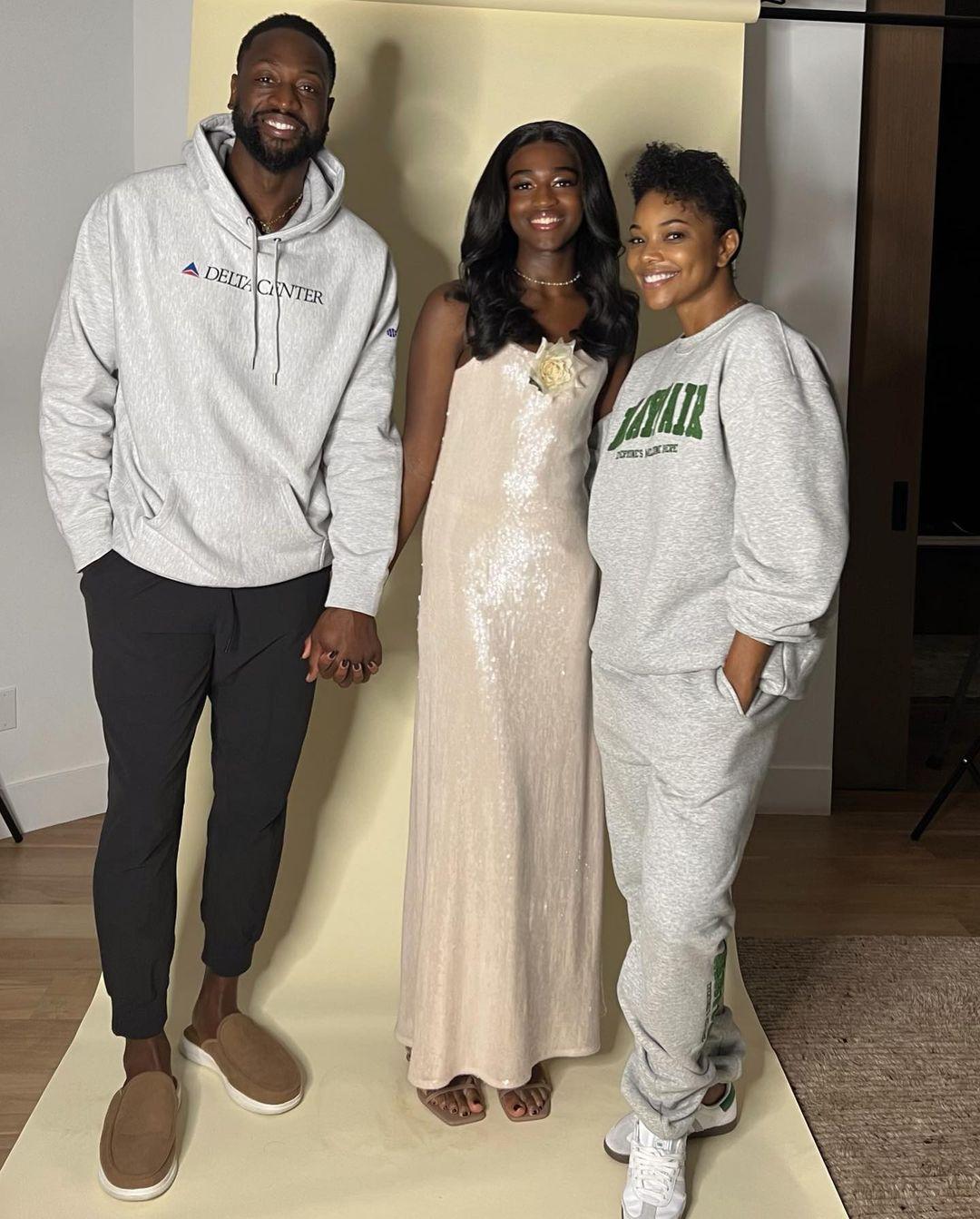 The paper added that the "Decree is signed and filed," with the petitioner's name changing from "Zion Malachi Airamis Wade" to "Zaya Malachi Airamis Wade." It then stated that "The gender of the Petitioner is changed from male to female."
Gabrielle Union & Dwyane Wade Showered Zaya With Love On Her Birthday
Wade and Union had turned up the heat when they took to social media to mark Zaya's 16th birthday last month. At the time, The Blast observed that the "Being Mary Jane" alum led the milestone felicitations with a ten-slide Instagram update featuring snaps of her and the celebrant.
While the first image was a grainy view of the pair smiling and hugging, the other sides showed a stunning Zaya walking between her parents, the trio sporting matching Matrix-inspired outfits, Union and Zaya posing for a mirror selfie, and the mother-daughter duo sharing a laugh in front of the ocean.
Wade followed his superstar wife's steps and started his own birthday tribute with a grainy pic of him and his daughter beaming at the camera. The girl of the moment's fashion sense was highlighted in the accompanying slides, including a photograph of her in a cropped long-sleeved jean jacket and dark sunglasses and another in a white gown with tiny straps and additional mesh sleeves.
The proud dad also added a video that showcased a pre-transitioned Zaya rocking a costume and doing a signature handshake with a loved one. The 41-year-old simply captioned the slideshow, "6Teen 🫶🏽," getting over 392k likes and thousands of comments, with many gushing over his baby girl's beauty.