Cardi B is not afraid to clap back at anyone, including her husband! After Offset accused the rap queen of infidelity, the New Yorker did not hesitate to lash out at her beau.
The Hip-hop stars are individually recognized as part of the world's best entertainers, making their union a synergy of greatness. However, the lovebirds did not start on the best note, with cheating scandals and multiple breakups.
Despite nearly getting divorced, the dynamic duo persevered through their differences to become a beloved power couple. Unfortunately, there appears to be trouble in the pair's paradise, given the Migos member's claims of extramarital relations.
Cardi B Clears The Air About Her Loyalty To Offset In Fiery Post Against The 'Countryman'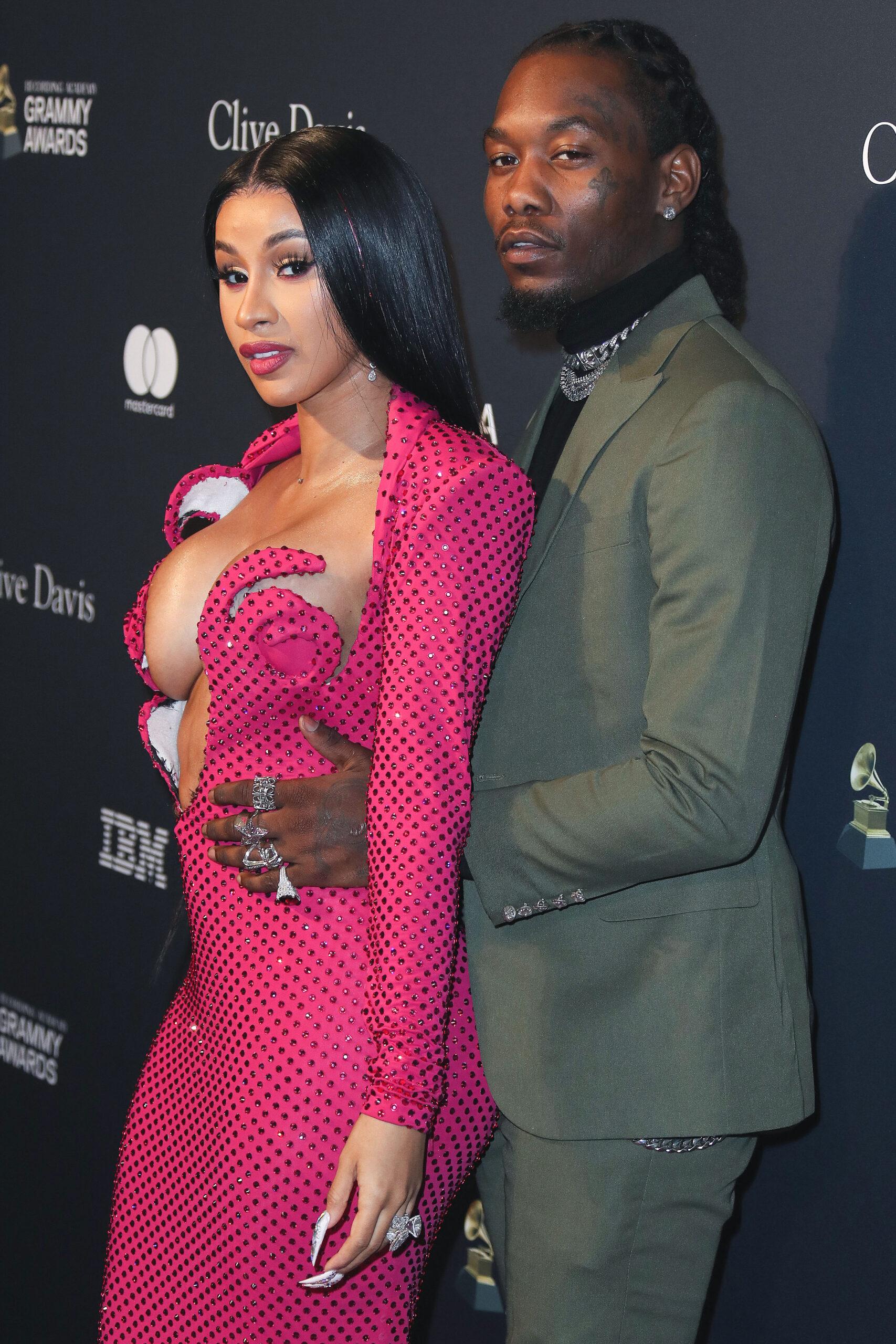 The showdown between the "Clout" singers began after the Lawrenceville native called out his wife in an Instagram Story post on Monday, June 26. Although he took down the message almost immediately, screenshots of his shocking allegations went viral on social media platforms.
The "Red Room" artist's since-deleted allegations read, "My wife f**ked a N**ga on me gang yall n**gas know how I come." Given the severity of his words, it was no surprise that fans went ballistic over his claims. "Is Cardi B a cheater?" became the number one question on everyone's mind.
Naturally, the "Bodak Yellow" songstress got wind of the infidelity speculations and wasted no time setting the record straight. Later that Monday, the mother of two shared her reaction to her husband's accusations in a Twitter Space recording.
Unleashing her savagery, the 30-year-old began with a not-so-subtle hint at the "Rap Saved Me" musician's infidelity-riddled past. Referencing Keyshia Cole's iconic track, "I Should Have Cheated," the New Yorker sang part of the first verse.
"First of all, let me say, you can't accuse me of all the things you know that you are guilty of," the Billboard Women in Music Award honoree crooned. "Sing it with me, y'all! And I see that it is easy for you to blame everything on me. Yes, honey!"
After serenading listeners with her melodic diss, the "Press" rapper addressed the rumors with her signature sauciness. "Listen, don't pay attention to that countryman, y'all. Don't pay attention to that countryman," Cardi advised listeners, claiming a Twitter Space conversation had caused Offset's emotional outburst.
Offset posts on his IG story about his wife Cardi B:

"My wife fucked a N**ga on me gang yall n**gas know how I come"

Thoughts? 😶 pic.twitter.com/BrnOi0KaBA

— Drama for the Girls (@dramaforthegirl) June 26, 2023

"That spaces the other day got motherf**kers spiraling and thinking sh*t. Come on, now. I'm fucking Cardi B, n**ga. I think sometimes motherfuckers forget I'm Cardi B," the voluptuous goddess continued, noting her fame would expose any infidelity before Offset could.
"If I was giving this p**sy to anybody, it would be out. I'm not just anybody," the media personality explained. "Can't fuck me no regular degular shmegular, cause they gonna tell the world, and I can't fuck nobody in the industry cause they gonna tell too."
Calling out her husband, the BET Award winner threatened to bash Offset's head with a bottle if he dared to make the cheating allegations to her face. Addressing the Lawrenceville native, Cardi said:
"So please, boy, stop acting stupid. Stop acting Stupid. Going crazy over a f**king space. Don't play with me. The f**k?  Stop playing. That's all I'mma motherf**king say because, for real, let's be serious."
The bashing did not end there as the 30-year-old slammed her beau for making her look "f**king crazy and sh*t for no reason." The Brit Award nominee's vent ended with a final warning for Offset to "stop playing" before she signed off.
— Cardi B (@iamcardib) June 26, 2023
The 'WAP' Hitmaker Revealed Why She Stayed With Her Husband Despite His Infidelity
As mentioned above, cheating scandals were nothing new to the couple, as the Migos rapper's past inability to control his lower half nearly caused the couple's divorce. In 2018, Offset's infidelity scandal influenced Cardi's decision to split from the rapper about a year after they walked down the aisle.
However, the pair reconciled a year later, and the "Up" singer received backlash for continuing her marriage with a perceived serial cheater. Addressing the criticisms she received, the mother of two noted that many people, especially women, were disappointed in her.
The New Yorker stated that every romance had its issues, yet "everybody on social media acts like relationships is perfect." According to Cardi, she was unhappy during her separation from Offset, but the pair did not reunite without working on their problems.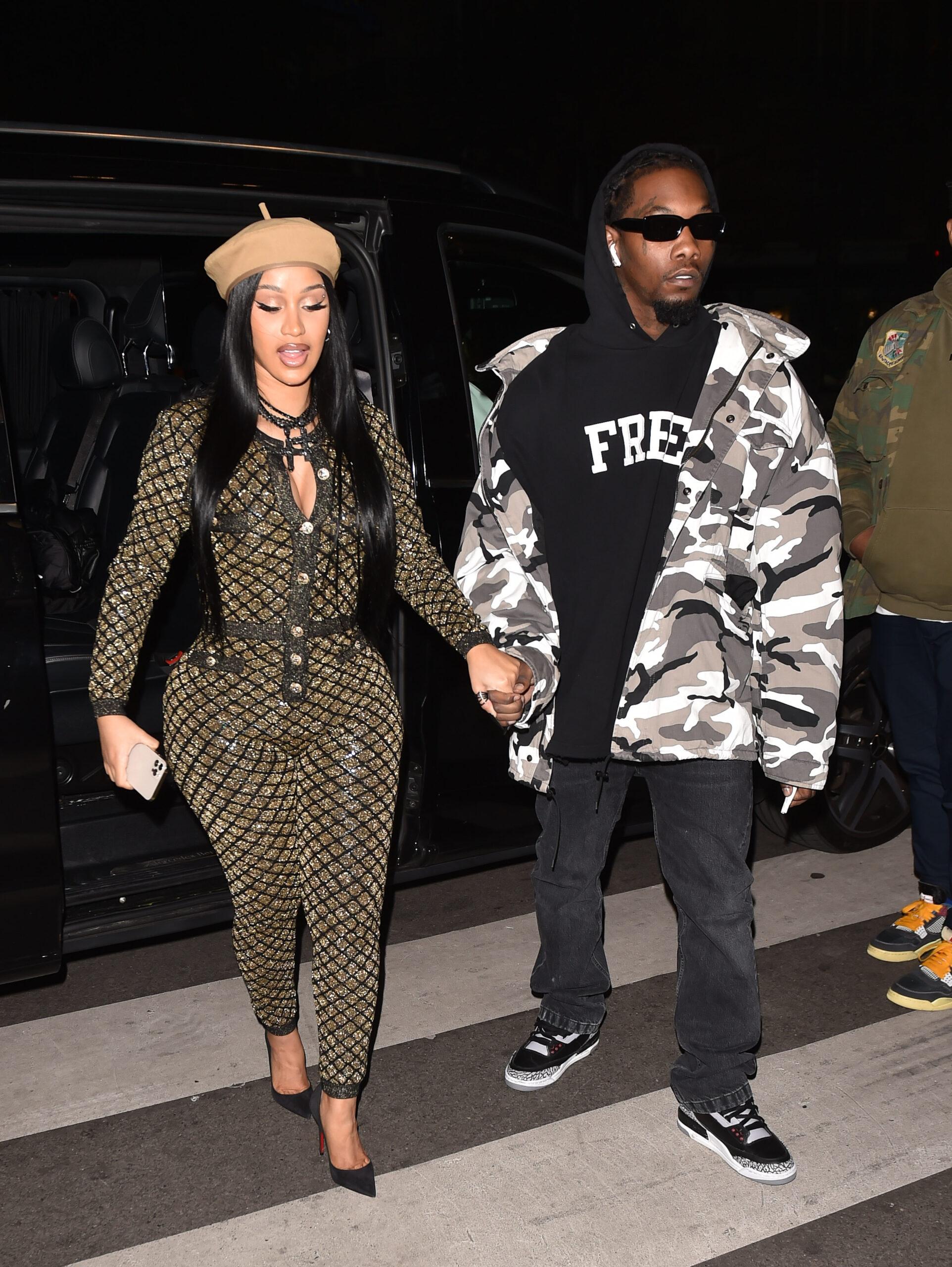 "I believe in forgiveness. I prayed on it. Me and my husband, we prayed on it. We had priests come to us. And we just came to an understanding like, bro, it's really us against the world," the Global Award recipient explained.
As for the future, the voluptuous beauty noted her man would be in danger if he dared to have more extramarital relations. The entertainer declared: "For me, monogamy is the only way. I'll beat your a** if you cheat on me."