Ramona singer's daughter Avery Singer is starting to come off just as tone-deaf as her mother after labeling other homemakers' kids as less than others.
Avery Singer Isn't Riding Coattails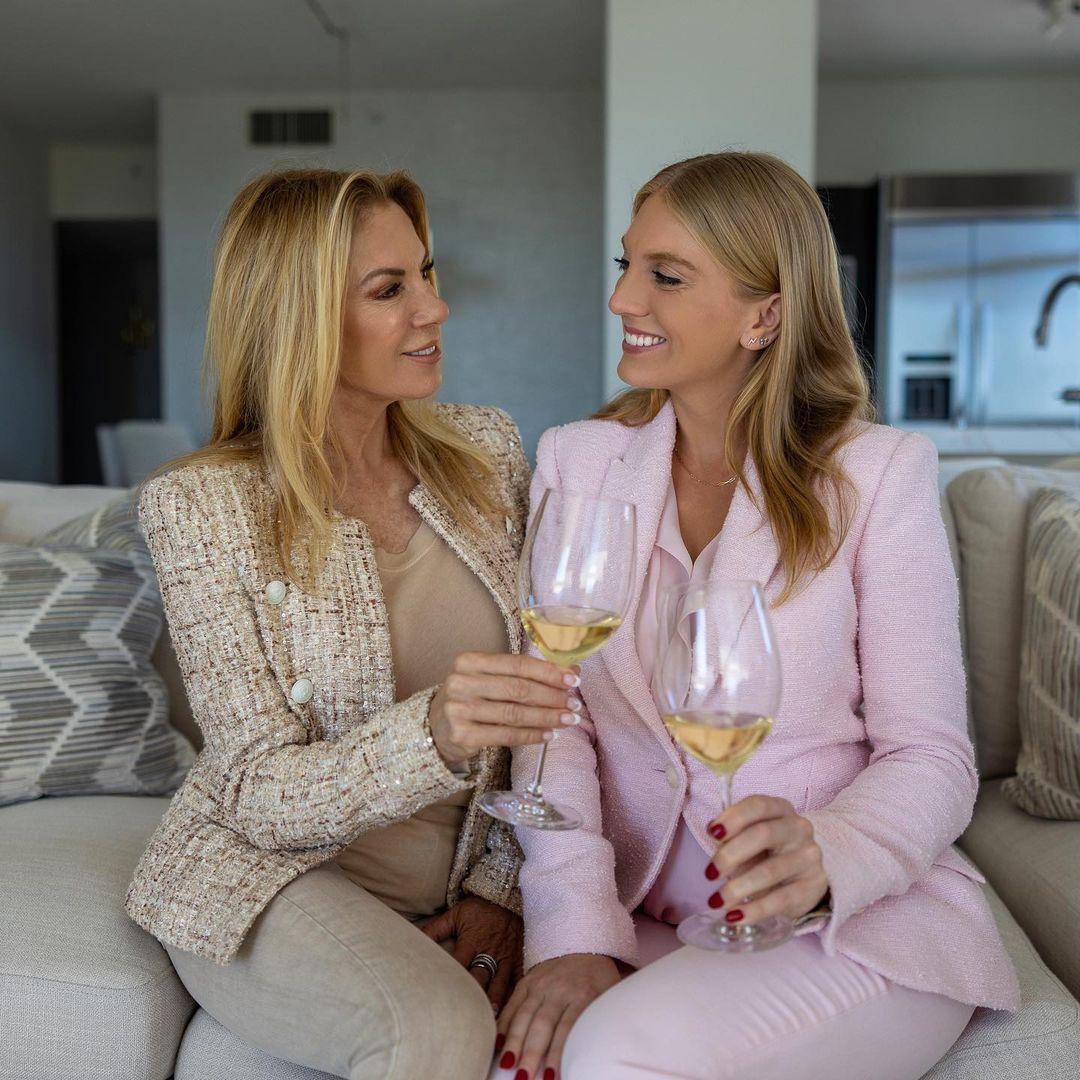 The girl who once worked in finance is after her fellow homemakers' kids for how they choose to go about their lives. In a shocking interview on the podcast Behind the Velvet Rope with David Yontef, the 28-year-old believes that she is paving her path in this world, and that's great and all, but why trash your fellow co-stars?
"There are many Bravo kids that ride their mom's coattails that are like a wannabe Kylie Jenner, all duck-faced, posting," says the former reality TV star. She has so much disdain for the show and the whole franchise that she refuses to watch the show to this day.
Was she throwing shade at Kim Zolciak's daughters? "I don't watch Bravo, period. I've never seen a lot of the shows," she claims to Yontef. "I'm now starting a company and did most of that myself."
Avery Singer Lost Her Career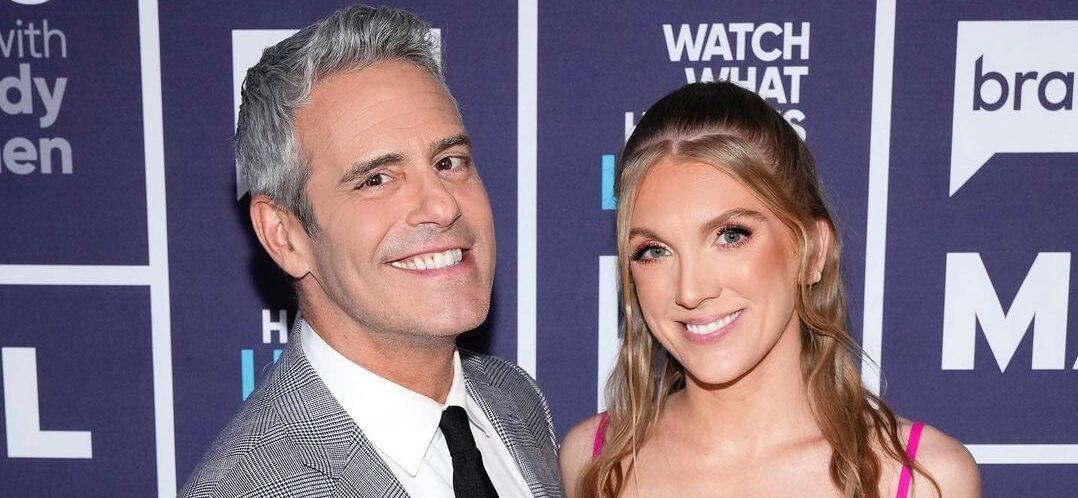 The hopeful entrepreneur made it clear that after losing her job in finance, she has not gotten another one and attributes her job search slump to the reality show, essentially throwing a wrench in her life.
"I have taken a backseat from the show for an extremely long time because I worked at Morgan Stanley," she told the host. "Like most of my finance career, I couldn't get jobs because I was associated with the TV show."
Fans of the show came across the video that Avery made when she was let go and tried to share a positive 'on the bright side' kind of message but again, it came off as privileged and tone-deaf, and no one wanted to hear it.
Maybe Ramona Singer Is The Problem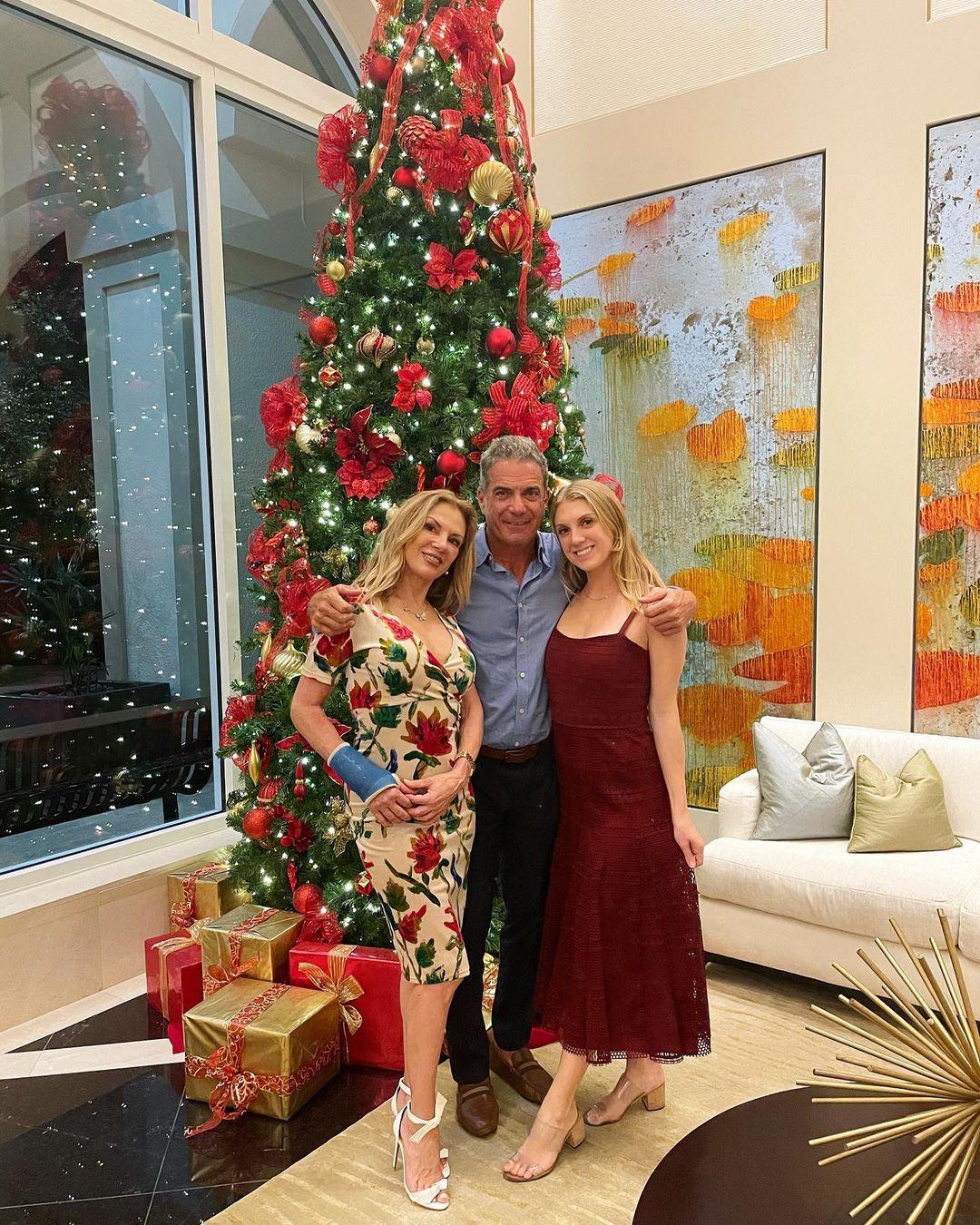 Avery claims that it's the show's fault that she has been unable to excel in her finance career, but realistically, it's likely the actions of her mother AND father on said show. Ramona and her ex-husband Mario Singer divorced due to a bold cheating scandal.
Ramona has been on camera saying tone-deaf racist things and ultimately losing her spot on the show in 2021. She has told her co-stars they are stupid because their profession is modeling. Luann de Lesseps ripped her a new one for that, being a nurse and model and speaking more than two languages.
Fans have slammed her for talking way too much about money and how much someone has to have to date her now, and worst of all, she supports a particular former United States president that you either love or hate.
The Audience Slammed Avery Singer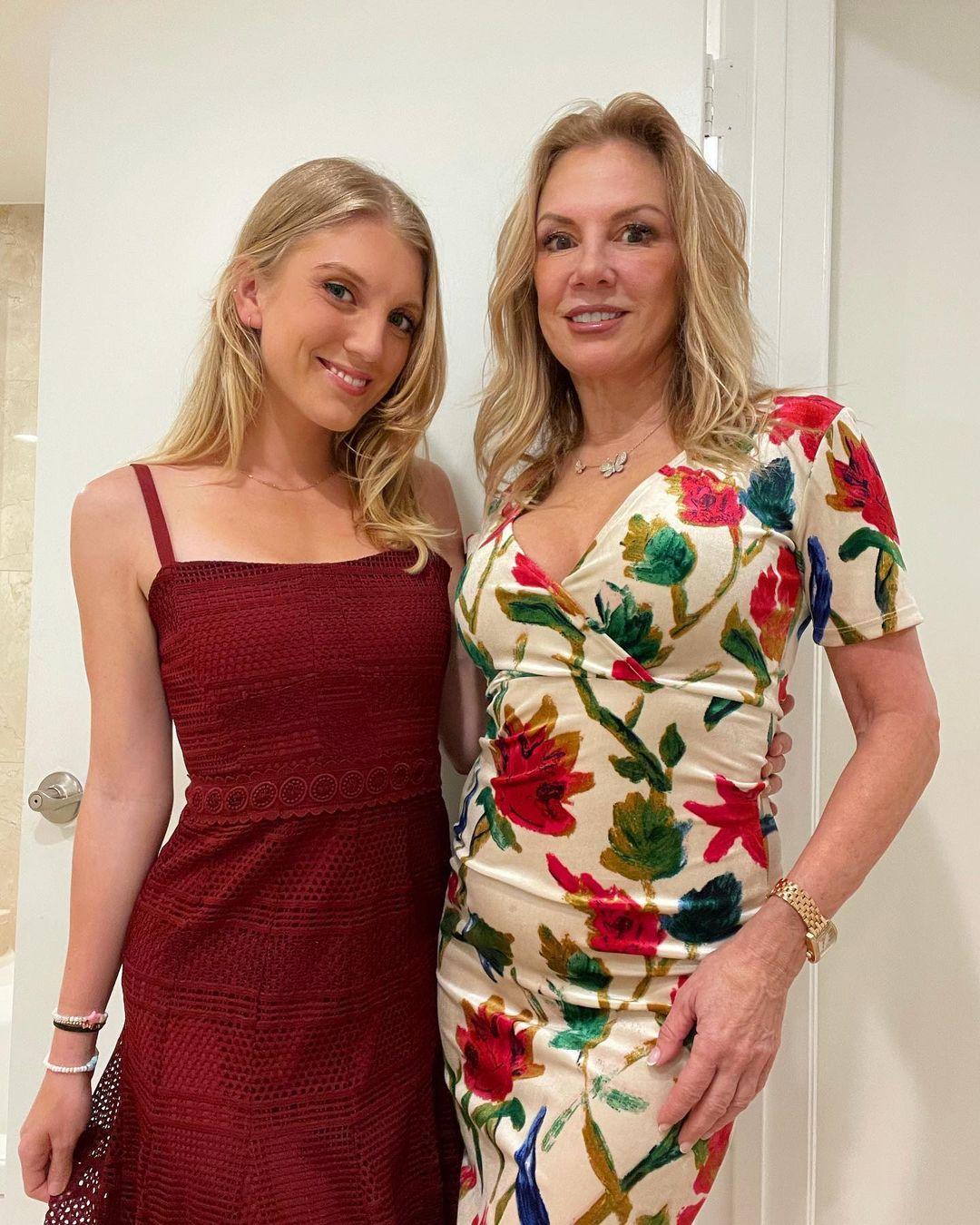 The listeners and more have taken to social media to blast Avery for her "tone-deaf" comments and remind her that she has used Bravo TV for her benefit, so who cares if she watches the shows?
"It's rich that she's hated on Bravo when she went on WWHL to shill her "boss babe" Bach party business."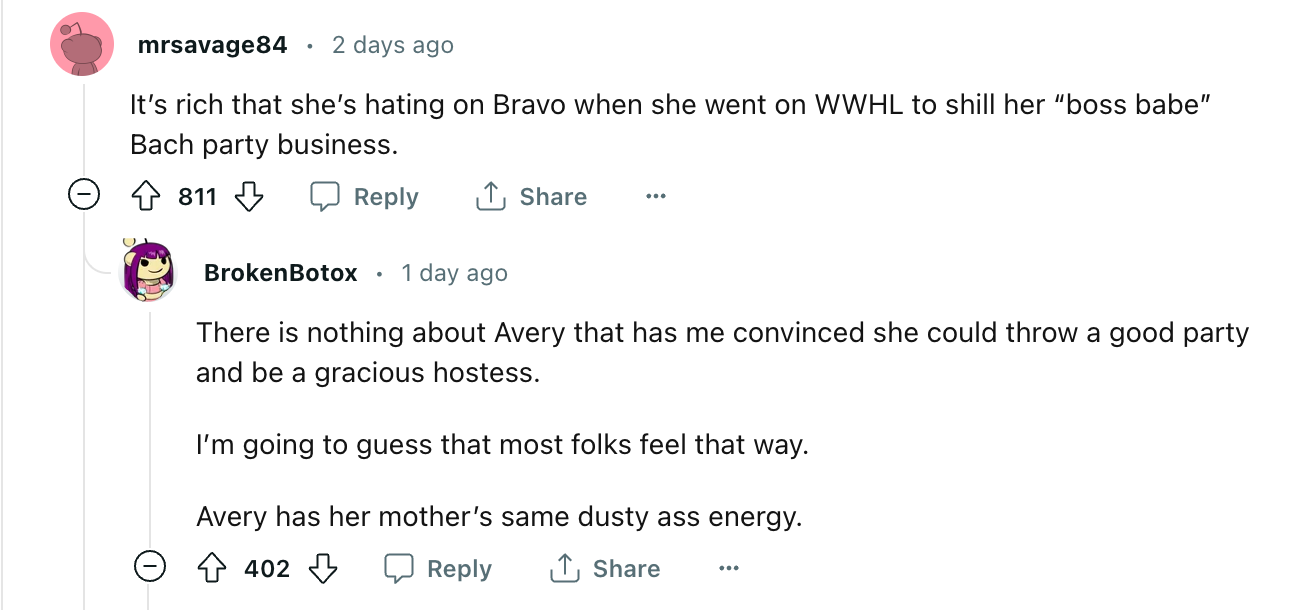 Some people slammed that same business. "Nothing about Avery convinced me she could throw a good party and be a gracious hostess. I'm going to guess that most folks feel that way. Avery has her mother's same dusty-ass energy."
Others called out her rotten attitude. "This right here. Other HW kids have gone on to have good careers, and Avery isn't one of them. Is it because of ROHNY? No, I don't think so. It's because the apple doesn't fall far from the tree; let's put it that way."

Someone caught Avery in the wild doing precisely what she claims she doesn't do. "This is hilarious. I saw Avery at a 'business meeting' in a Chicago coffee shop last month. I was waiting for an Uber, so naturally stood close to her table to eavesdrop. She talked about her mom and the show the entire time I stood there. Sounded so insufferable 🙄."