Kathy Griffin, known for her fearless and unapologetic approach to comedy, is back like she never left!
After a five-year hiatus, Griffin performed her first show to a roaring crowd of enthusiastic fans.
The comedian's return to the spotlight is a testament to her resilience and determination as she has faced many challenges that threatened to dampen her career, including battling lung cancer.
Kathy Griffin Over The Moon As She Makes A Triumphant Return To The Stage
Griffin has made a comeback to the stage following her long hiatus. The highly anticipated show took place at The Mirage Theatre in Las Vegas, where the venue was packed with eager spectators eagerly awaiting Griffin's performance.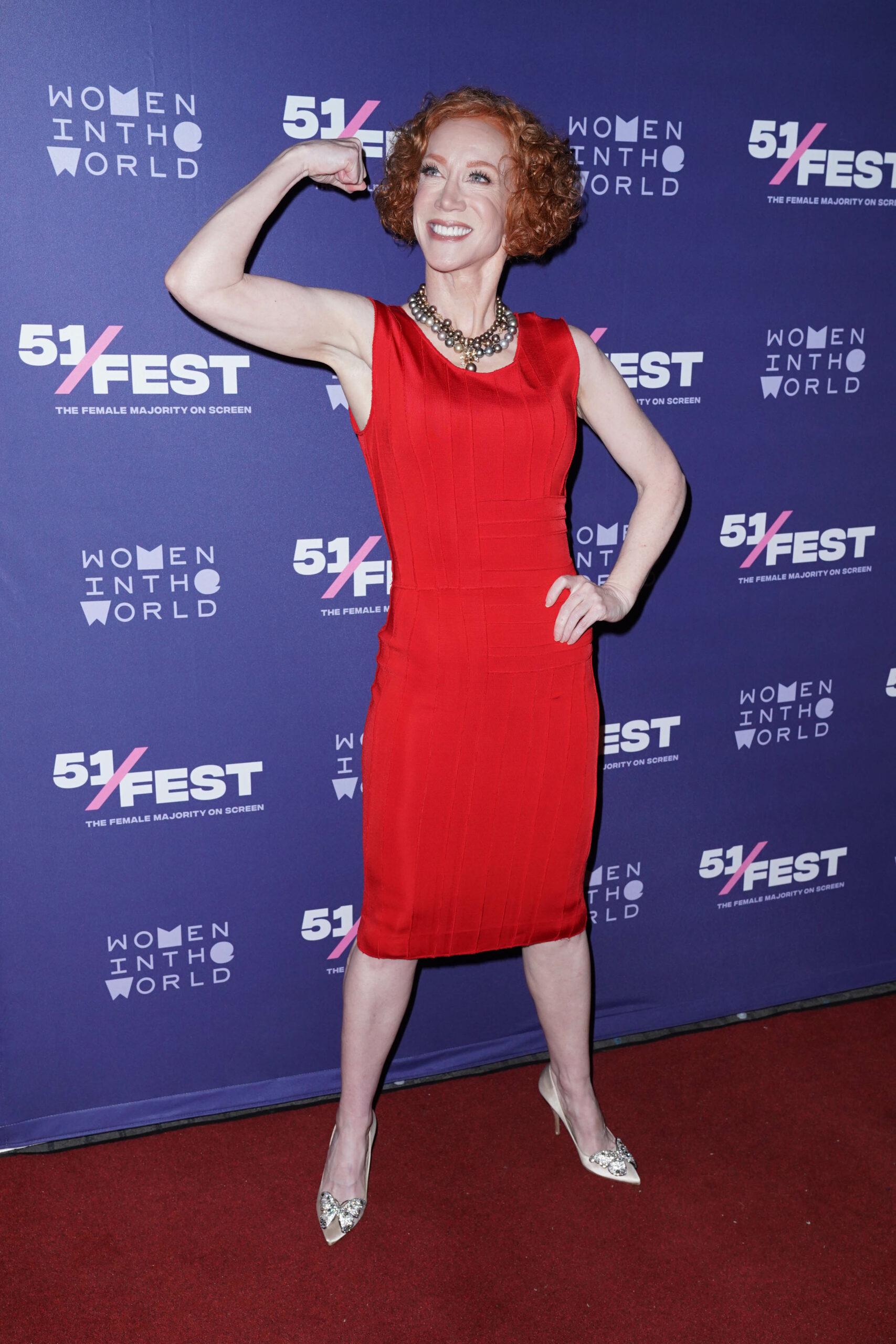 The atmosphere was electric and filled with excitement. The comedian, overwhelmed by her love and support during the show, took to her social media platforms to express her heartfelt gratitude to her devoted fans. She shared a video of her dancing on stage and waving at her audience while they gave her a standing ovation. 
In the first prompt across the video, she wrote, "You guys, I'm so grateful to this audience! I still can't get over it. My first show in five long years"! In another prompt, the "Pulp Fiction" actress shared the details of her journey to selling out the show. 
The Grammy Award-winning comedian said she negotiated the deal since she had no team to assist her, and her husband stepped in as her tour manager. She also proudly acknowledged that she achieved this milestone independently, without the support of a media partnership. 
"No deal for a special or a live stream of it, but the show was sold out because real, live people showed up, she gushed." She reflected on how far she had come: "After an international political scandal and surviving lung cancer, I finally felt like I was home."
Thanking her die-hard fans, she noted that the audience stood and cheered for her for nearly three minutes. In no time, her fans, filled with admiration and support, flooded the comment section of her social media posts, expressing their love for the talented TV host.
One fan commented, "An AMAZING show! I laughed until my face and stomach hurt! ❤️" Another supporter said, "This will make me tear up! So proud of you and all you've accomplished to get here, Kathy! Your resilience is inspiring!!! Congratulations!!!"
View this post on Instagram

This fan added, "Love your way to go!!!!!!! That's how I bow too (courtesy) !!!!!❤️". Griffin's return to the spotlight holds a poetic significance, considering the hurdles she has recently faced. Earlier this month, the former "The View" co-host shared a candid glimpse into her recovering her damaged voice. 
Her battle with lung cancer had taken a toll on her vocal cords, leading to a medical operation. Ever the captivating personality, Griffin engaged her audience with her characteristic flair as she shared her story through a TikTok video.
The video commenced with a shot of Griffin at the Polo Lounge restaurant, radiating star quality. With her trademark style, she gracefully settled into her seat, elegantly discarding her remarkable red coat and sunglasses before locking eyes with the camera, exuding intensity.
A warning flashed across the screen, acknowledging the upcoming medical and graphic content, allowallowing viewers to opt out if they found it distressing. 
The clip then transitioned to a scene in the hospital, offering fans a closer look at the attire worn by the 62-year-old comedian. She donned a stunning red coat adorned with black feather details and a red wrap top layered over a black camisole, elegantly complemented by dark blue jeans.
The Oak Park native noted she was in good hands, describing her doctor as a "kick-ass female voice surgeon." The video showed her doctor performing some tests by sticking a camera through the TV personality's nose to view her vocal cords.
Explaining the footage seen on the hospital's monitor with overlay texts, the "For Your Consideration" star noted that her left cord was paralyzed. She explained in the caption that she underwent the surgery in preparation for her Vegas show.
The 'Suddenly Susan' alum Revealed Her Longstanding Battles With Mental Health To Fans.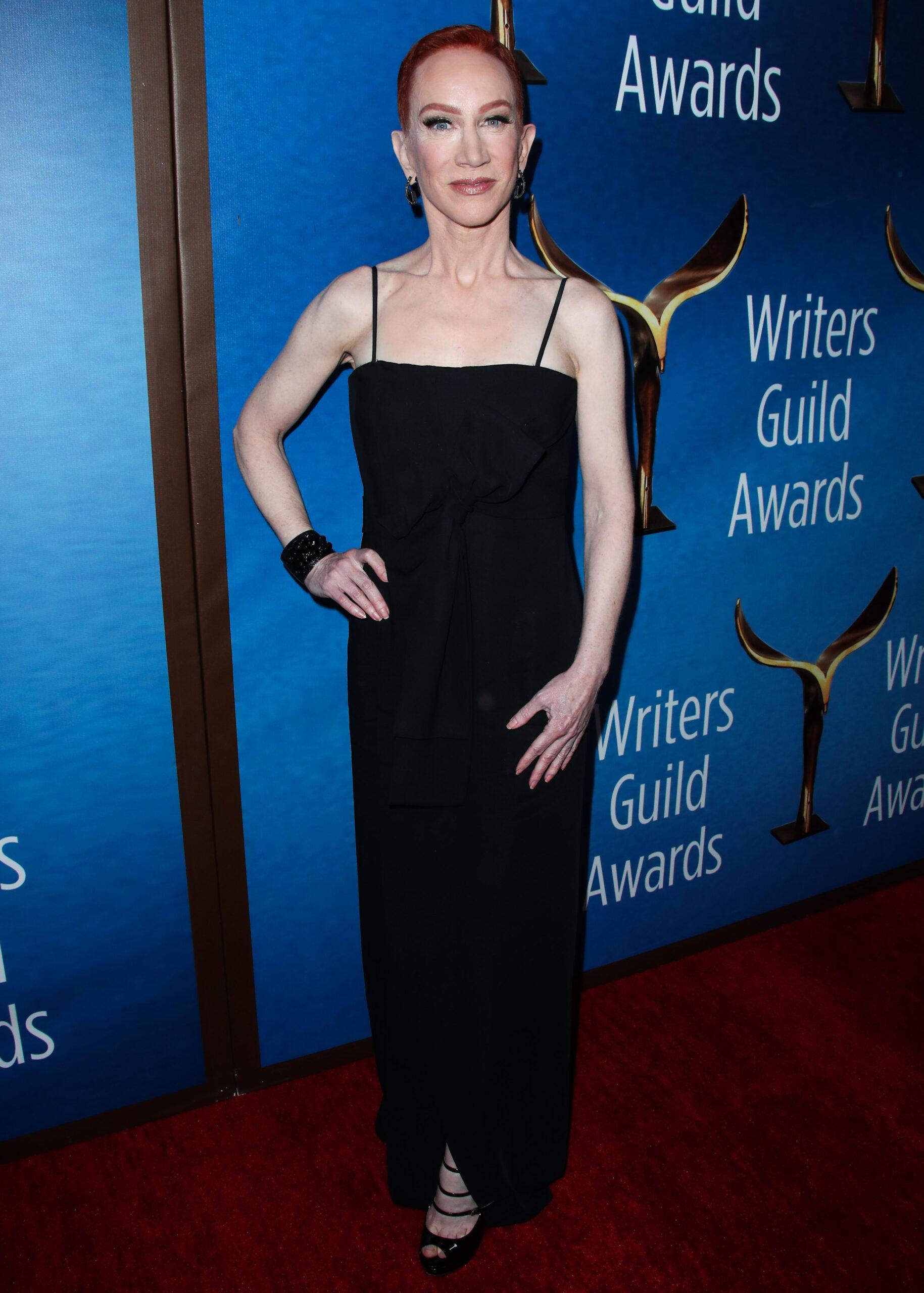 Amid her journey of recovering from lung cancer, The "Kathy Griffin: My Life on the D-List" host has always been open about her health struggles. Earlier in February, the comic revealed that she had been diagnosed with an "extreme case" of "complex post-traumatic stress disorder (PTSD)."
"They call it an extreme case," she stated, adding that despite having tools to cope, her experience with complex PTSD has been extraordinarily intense and unlike anything she has ever faced.
In the clip, the 62-year-old spoke about her anxiety attacks, recalling that she had the the most challenging eight-hour "attack" the day before, accompanied by "writhing in pain in the bed."