Grammy-winning singer Adele, known for her soulful voice and emotional ballads, recently opened up about a rather unexpected health issue she faced as a result of performing under hot conditions during her Las Vegas residency.
In a candid moment, the singer revealed that she had "jock itch" due to excessive sweating while wearing Spanx on stage. Adele took a 3-month break from her "Weekends with Adele" shows, slated to run until Nov. 4, 2023, and divulged that she felt nervous about returning.
Keep on reading to learn more.
Adele Contracted A Fungal Infection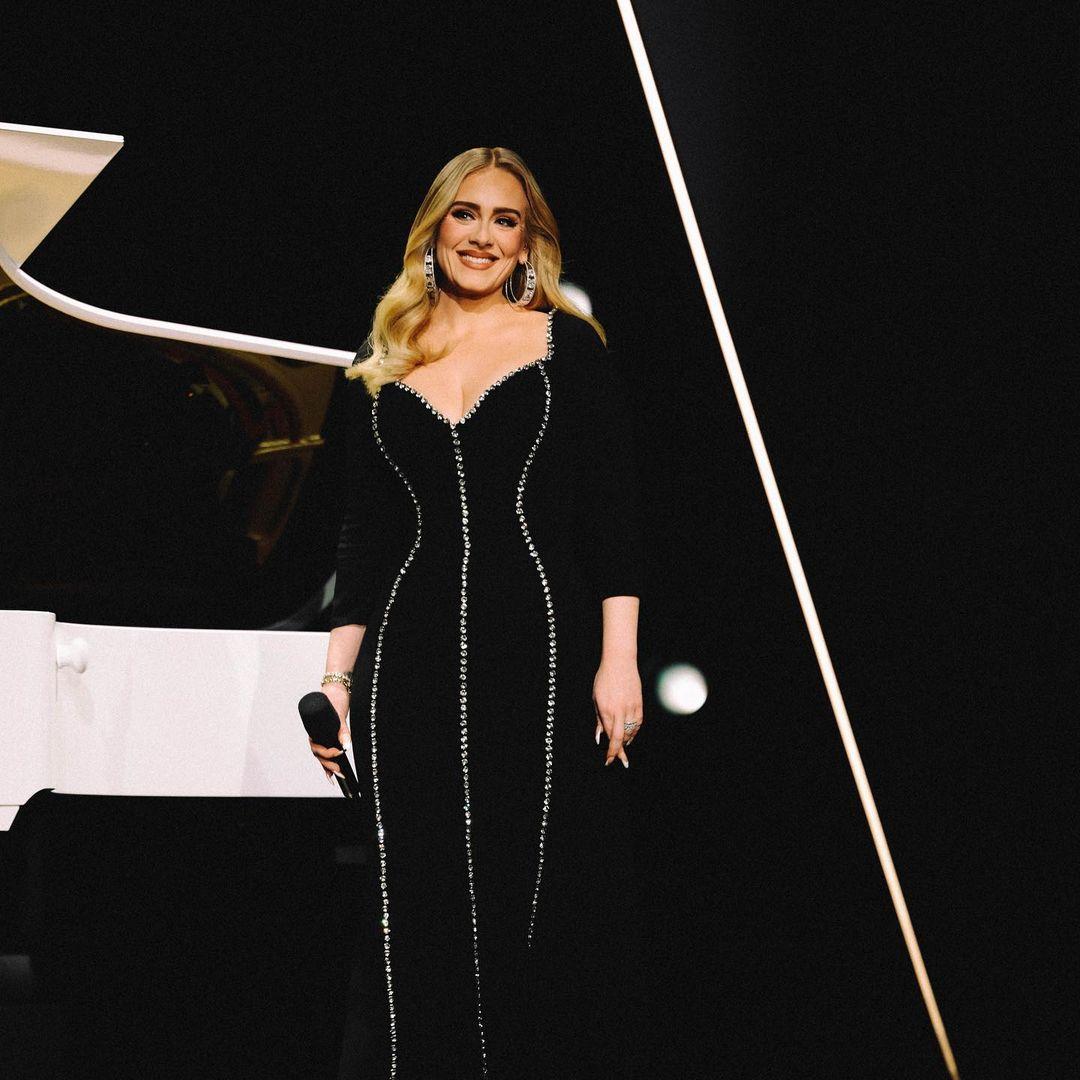 During a recent performance, Adele shared her experience with the incident and admitted that she had been sweating profusely on stage due to the combination of energetic performances and her choice of attire, Spanx, per Page Six. While they serve their purpose in enhancing physical appearance, Spanx can also trap heat and moisture, creating a breeding ground for fungal infections as they can be quite tight and restrictive.
Sweaty face, sweaty tits, and jock itch 😂😂😂 what a fucking legend #WeekendsWithAdele @Adele @AdeleAccess oh lord I love you Adele ❤️ pic.twitter.com/vngYl9yb6m

— Lilly from Kent 🪐🇬🇧 🦂 (@Adeleisspecial) June 17, 2023
Jock itch, also known as tinea cruris, is a fungal infection that primarily affects the groin area. It is characterized by itching, redness, and a rash that can be quite uncomfortable. While the condition is commonly associated with men who engage in sports activities, it can affect anyone, regardless of gender.
"I sweat a lot, and it doesn't go anywhere, so I basically am just sitting in my own sweat, so my doctor [diagnosed] me [with] jock itch," she said.
"Jock itch, that sounds like I'm a big Nuggets fan," Adele added. "It looks like I'm a big athlete, right?"
Adele Has To 'Squirt On' Her Jock Itch Medication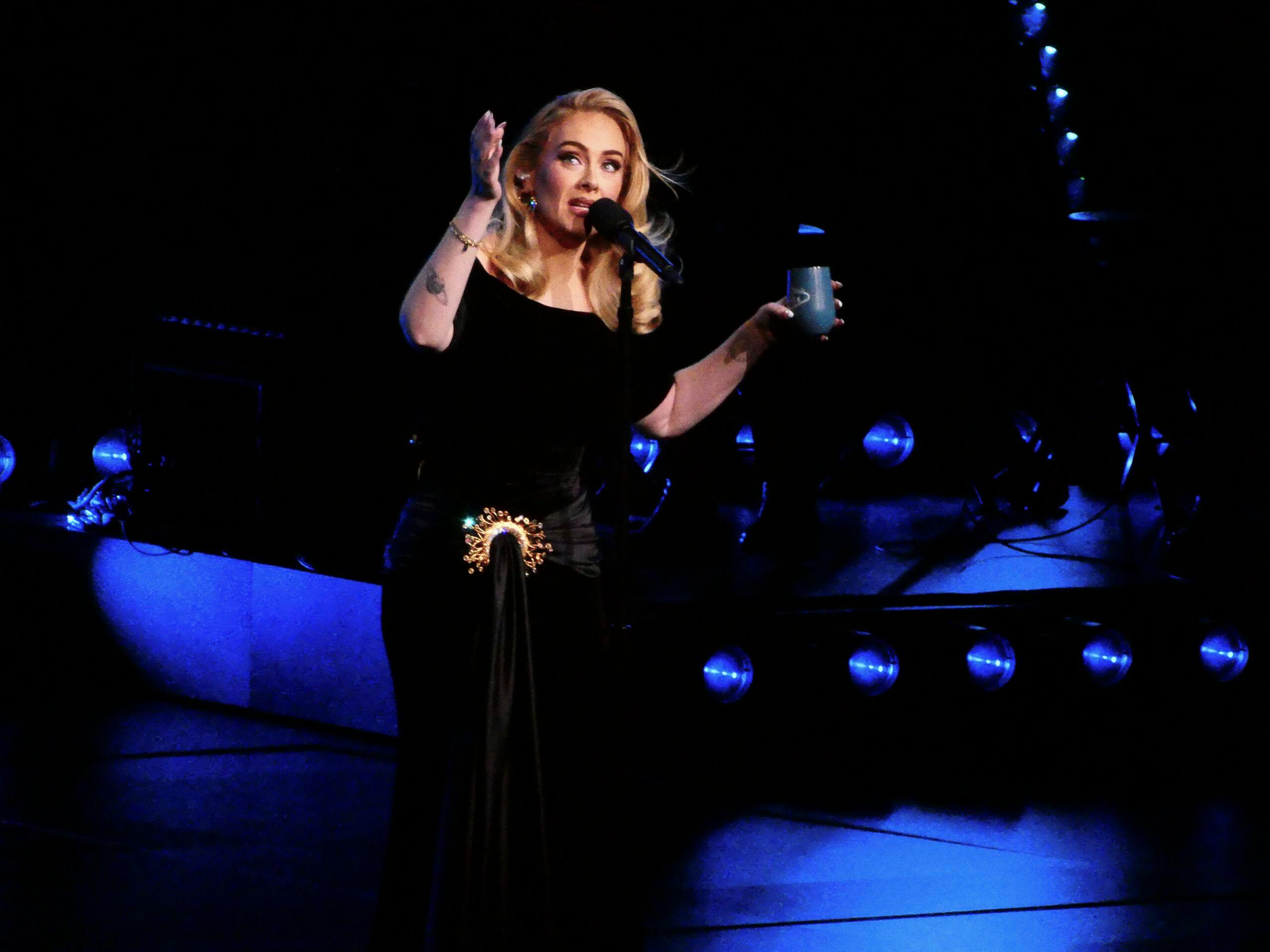 Following the "Hello" singer's candid revelation about her battle with jock itch, she went a step further in sharing additional details about her experience. According to the news outlet, She disclosed that her doctors had prescribed an ointment to treat the condition, which she humorously described as something she had to "squirt on" herself.
"I don't know why the f**k I just told you that!" she admitted before adding that she was sure the press would pick up on her condition and write, "Adele's got body acne!"
Adele's willingness to discuss the specific treatment prescribed to her showcases her ability to find humor in even the most uncomfortable situations.
The Singer Is Happy To Be Back Performing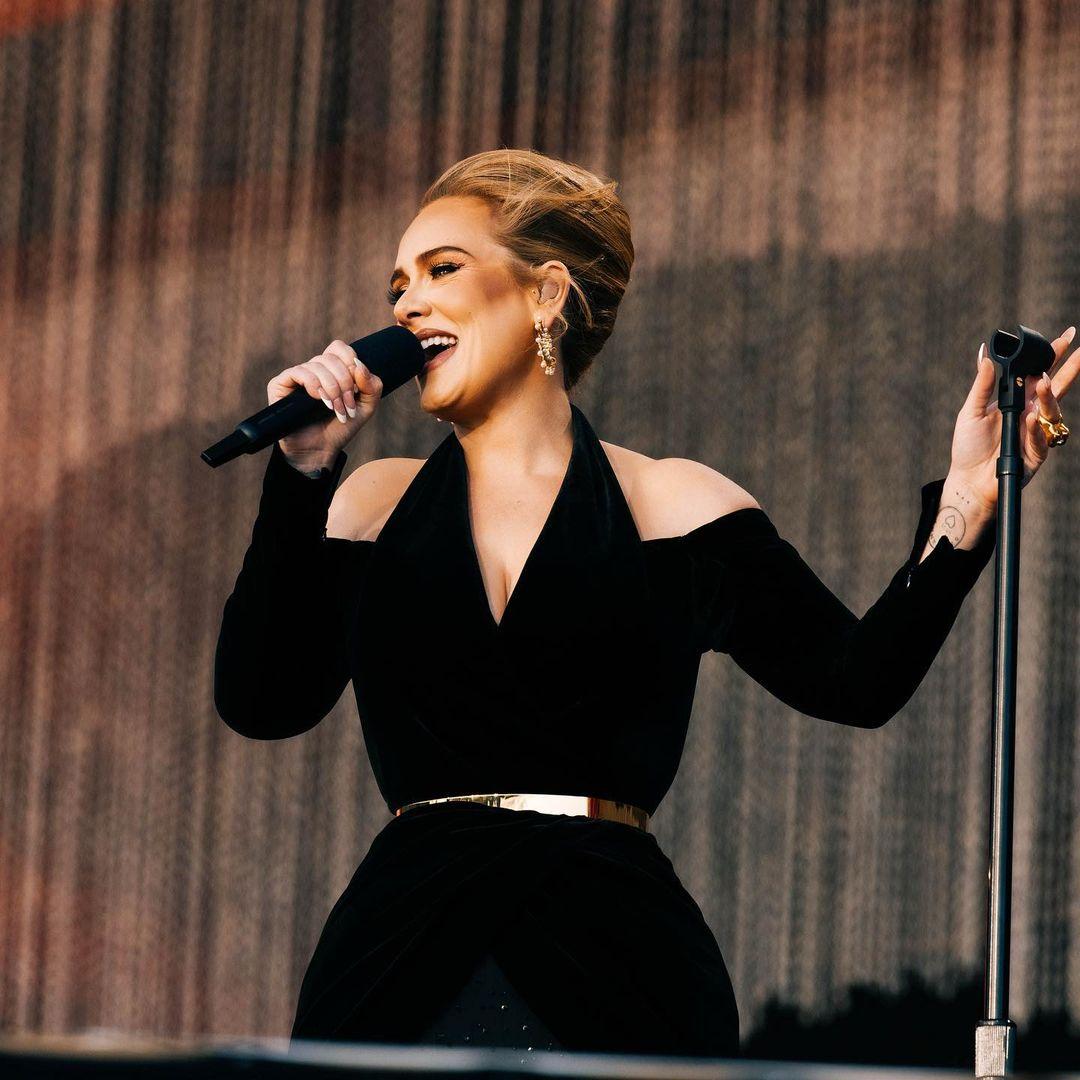 After a three-month hiatus from her residency, Adele expressed her joy and gratitude at being back on stage, entertaining her fans once again. The singer notably took some time off to focus on her well-being and recharge before returning to the spotlight but noted that she felt nervous about her return.
"All week I had just been buzzing, and right then I was stood [behind the curtain] and I sh"t myself!" she explained.
"We had a very long break, and I am gassed to be back. I was bored out of my brain. Somehow I missed you. It is a lovely change. I genuinely love doing these shows, and it is the highlight of my week. I was desperate to get back. It is a whole new meaning," she added.
Adele Celebrates Pride Month With Stunning Performance
View this post on Instagram
In addition to her much-anticipated return to the stage, Adele also took the opportunity to commemorate Pride Month, a period dedicated to celebrating and supporting the LGBTQ+ community.
Known for her inclusive and accepting nature, Adele used her platform to express solidarity and love for the LGBTQ+ community during her performances as she dunned a pride flag cape alongside her black gown.
She also took to Instagram to share photos of her performance, and one of the photos showed a hand holding up a love sign that had "Happy Pride" written on it. She captioned the post as "Weekend 18," referencing her "Weekends with Adele" shows.
By acknowledging and celebrating Pride Month, Adele sends a powerful message of love, inclusion, and support. Several fans took to the comment section of her post to congratulate her and to also wish her a happy pride month.