Bring on the temptation!
After the party that included the singles and the couples together, host Mark L. Walberg did a little deep dive into what the couples were thinking. Seems there were some interesting and mixed emotions among the bunch.
Analyzing The Singles/Couples Party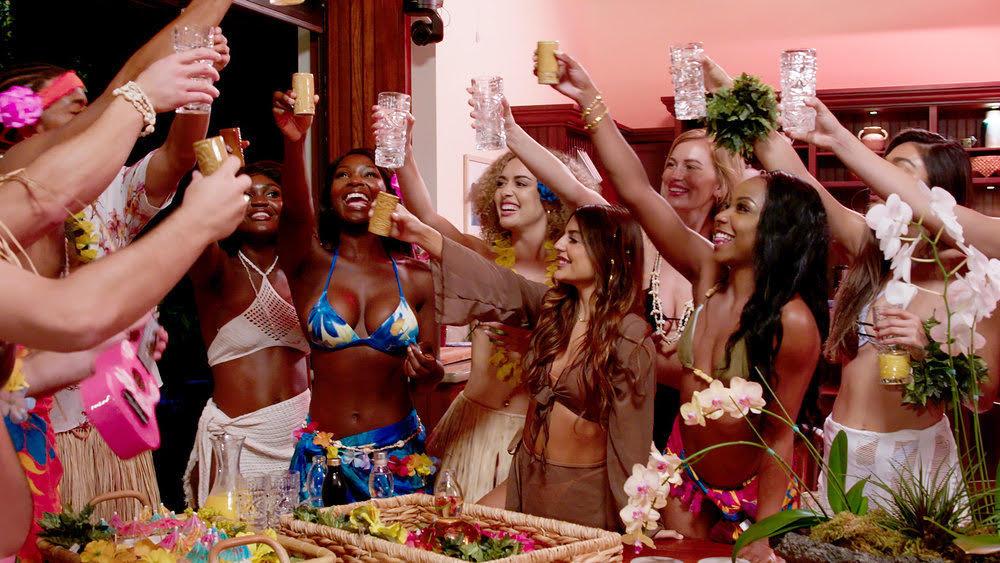 For Hall, he enjoyed the way Kaitlin looked at him during the party. "I will say, for the first time in a while, Kaitlin looked at me like she wanted me," he said. "And I liked it a lot." But the question remains, will that be enough to make him think twice before getting close to someone else?
Paris revealed that someone caught her eye. "I could not stop smiling, which is really weird," she said about Tahjicc. "I couldn't stop laughing, my legs were shaking." Of course, Great wasn't too pleased to hear such a thing.
Non-stop smiling and shaking legs? What a confession! That's a tell-tale sign that she's already got it bad for Tahjicc!
Vanessa admitted that she's attracted to 20-something men and said someone did catch her eye during the party. "I'm starting to think I'm just a baby cougar. Why am I attracted to these 20-something year old men?" she said. "But I mean, someone caught my eye."
She didn't specify who, but it's not likely to take too long before that's revealed one way or another.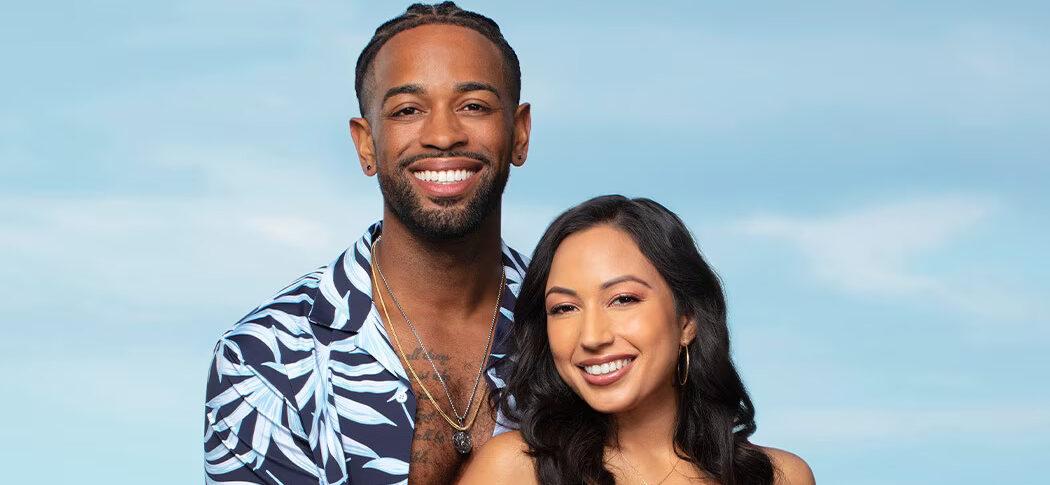 Walberg also brought up the elephant in the room – Christopher and Marisela being stuck together during the party and what happened to cause emotions to flow for Marisela.
"I feel kinda bad because I felt like I might have been oversharing," Christopher explained. "Just to keep it raw, like, Marisela loves women. So, I found myself just sharing that." 
Marisela jumped in to say that it's a scary thing to reveal, and so quickly.
"I'm scared because my parents, my sister, nobody knows. It's something that like, it's my other life," she shared. She did reveal that Christopher did ask her permission to open up, but regardless, it was a scary situation for her. "It was hard for me to say no in that moment," she said.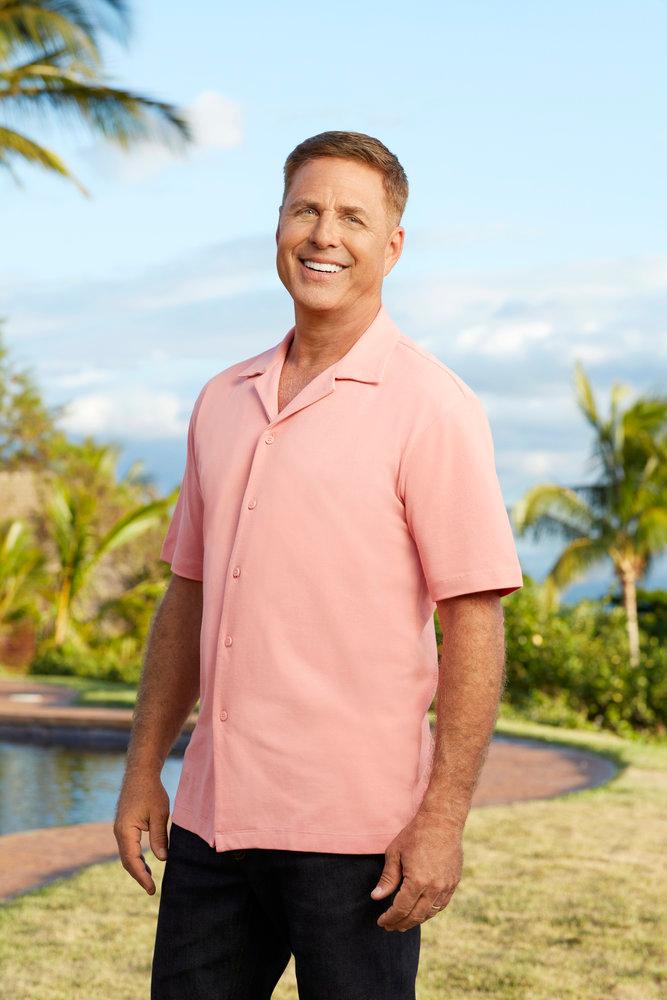 Before moving on to the couples saying their goodbyes, Walberg reminded them that this is their journey.
"Very soon, you're gonna realize this is your journey and I know there's a lot you want to think about and you're gonna have a chance to think about all of that tonight in your separate villas, for the rest of this experience," he announced. "It's possible for some of you, this may be the last time you're together as a couple. Ever." 
Wow, that's a bold statement! Could it really be true that some of the couples might already be done, this early in the season?
Saying Goodbye Is Never Easy – And This Might Be Their Last Goodbye As A Couple!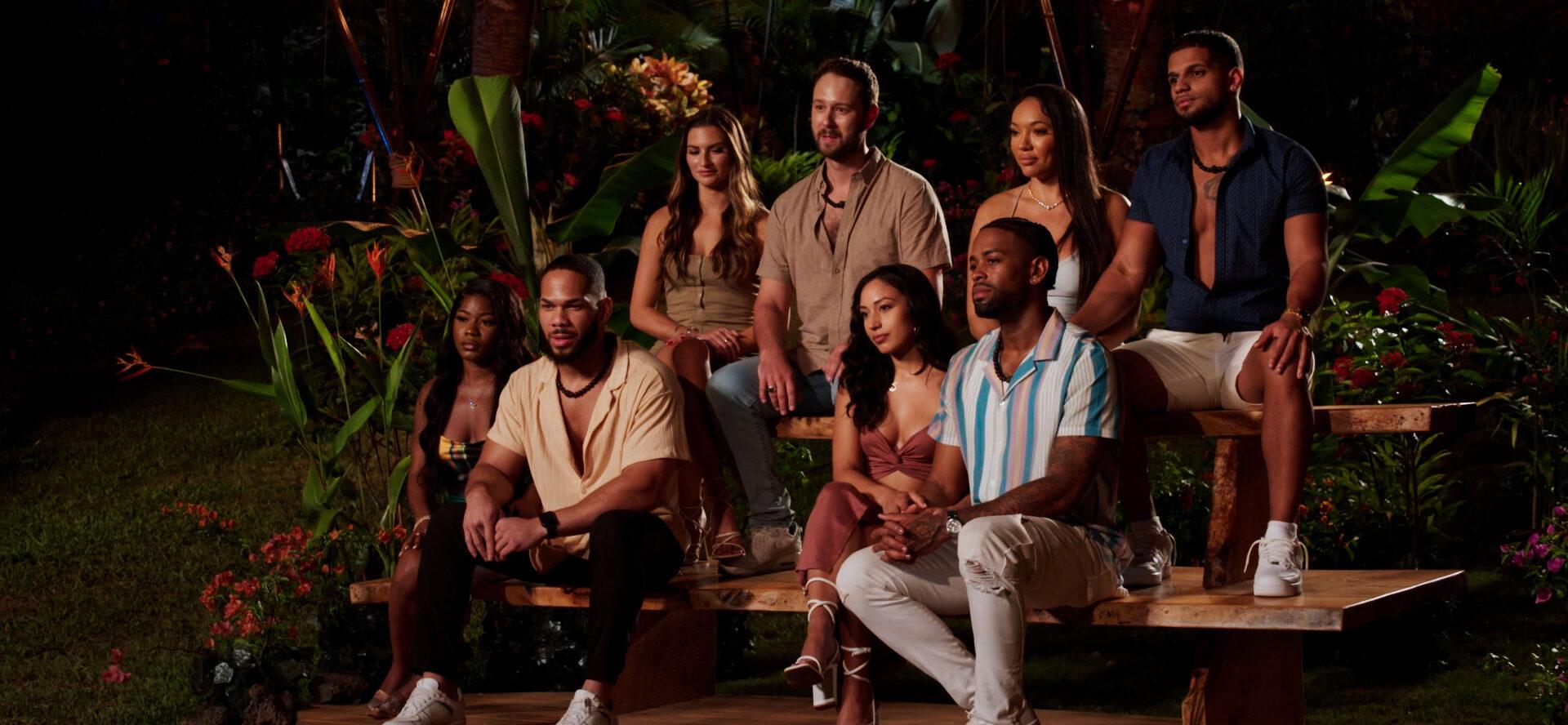 For each couple, saying their goodbyes had its tough moments and realizations. Will this be the last time we are together as a couple? Or is this just a momentary blip in our journey? So many possibilities and no guarantee of anything.
"I know the past two-plus years I've been very critical of you. I've been hard on your and I just want to say I trust you and I love you," Christopher told Marisela. 
Rob and Vanessa had a similar goodbye. She explained how she's always been nervous and questioned if his words and actions will match. "I trust you," she told him, and he said that was the first time she ever said that to him.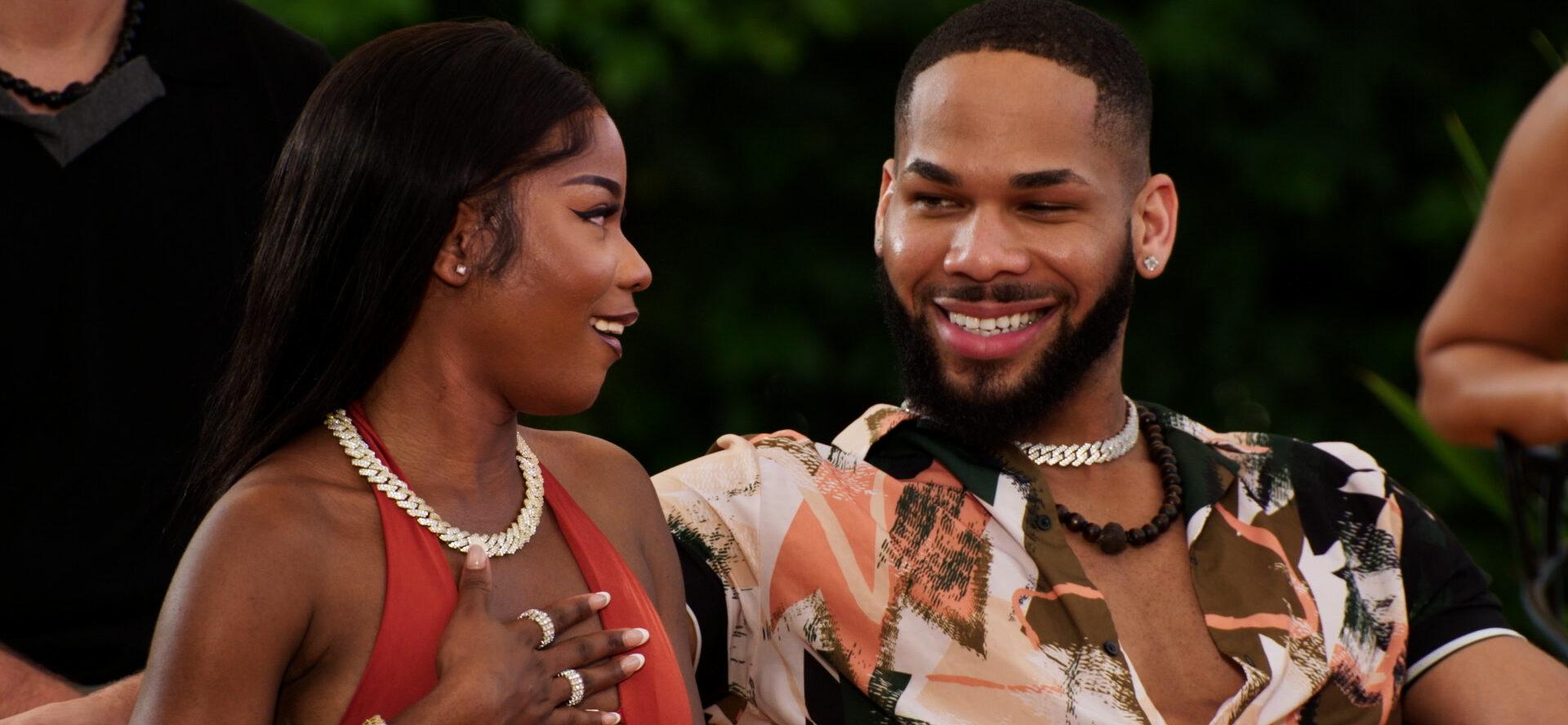 Paris and Great had a more threatening type of goodbye.
"If you do any crazy stuff, I'm not taking you back again. Every movement you do, I don't wanna judge you but everything you do you better think twice," she told him.
He reminded her that it goes both ways and they are on the island for a specific reason.
"I have a lot of stuff I need to work on but what really bugs me is the fact that you say you had a conversation with this guy and your leg was trembling," he responded. Before parting ways, he reminded her not to forget the reason they are there. 
For Hall, he just wants some reassurance that Kaitlin actually does want to get married because he's ready for that chapter of their lives to begin. After crying about the possibility of losing her man, Kaitlin said she wants to marry him. But in reality, Hall is terrified that she's going to find a "better match" during this experience.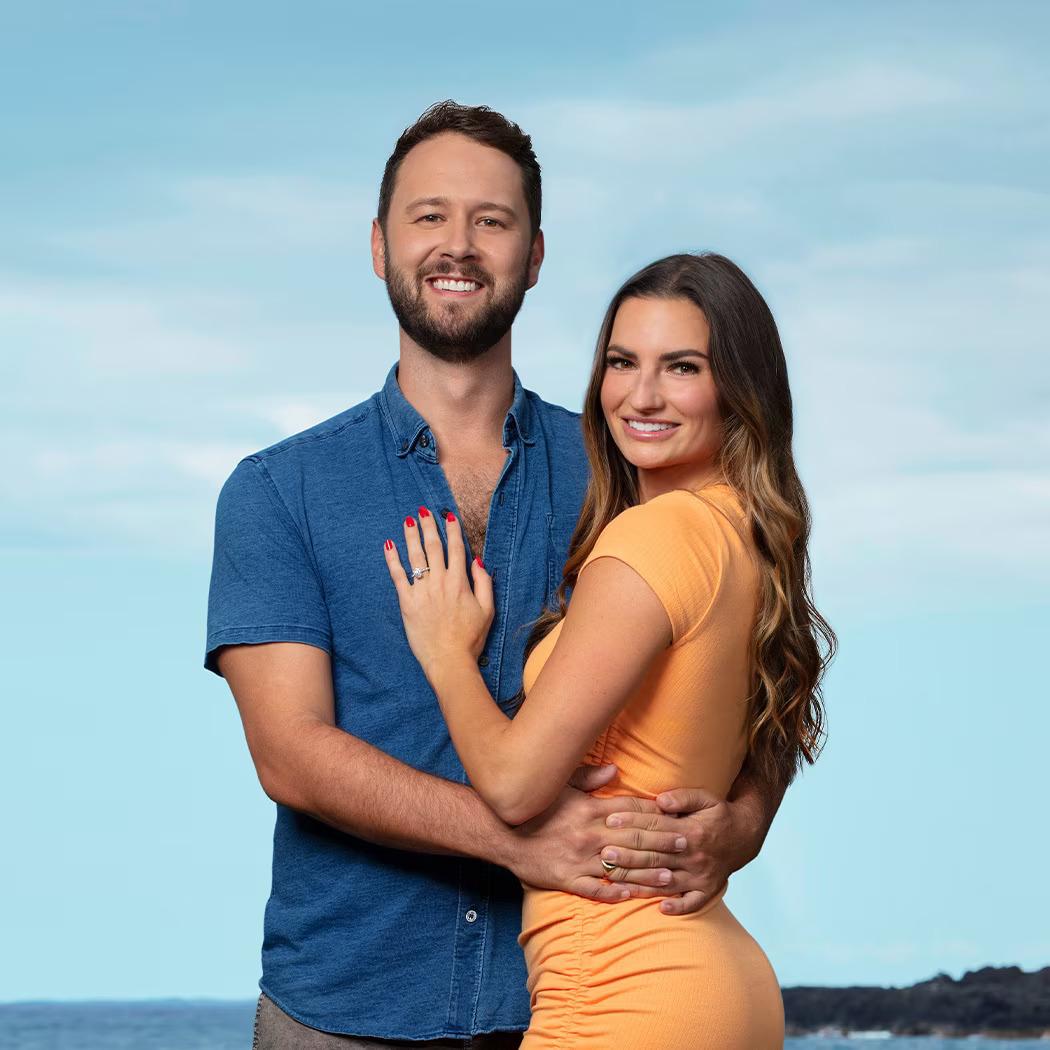 Once the couples were separated and in their villas, the singles arrived to get the party, and temptation, going. It didn't take long for Hall to show his true side and begin to flirt telling the girls they are all so beautiful. He instantly seemed to have a connection with Makayla. 
Christopher had a game plan in place, but we shall see how long it takes for him to toss the plan to the side and have some fun. 
"My game plan going into this men's villa is just to be big bro, to be the therapist, to be the homie, to not have sex," he said. "Just to build solid friendships with all of the ladies here." 
While that was Christopher's plan going into this, it didn't take him much time at all before he started to form a clear and undeniable connection with Abby. 
Choosing Their First Dates…In Front Of Their Significant Other!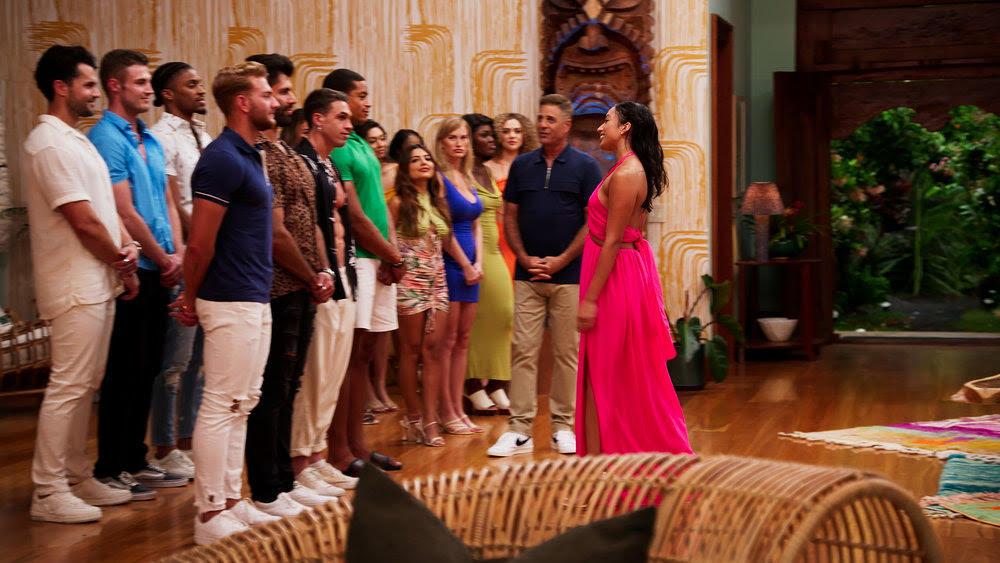 Talk about nerve wracking! To have to choose your date in front of your significant other – if that doesn't cause some level of anxiety then you're in the wrong place at the wrong time. 
Vanessa went first, and you know Rob was watching intently. She chose Brice, and Rob had a word of advice for him. "Be the absolute gentleman," he said. "If Vanessa isn't treated like a spoiled princess, she's gonna let you know."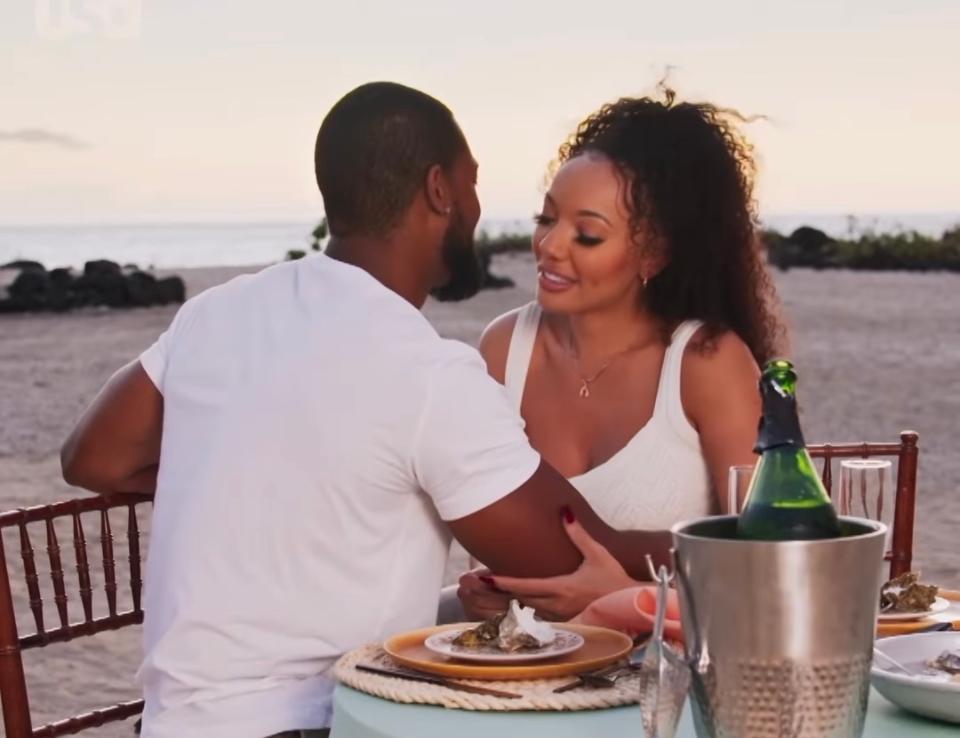 Rob chose Marjorie for the first date, which absolutely ruffled Abby's feathers, as well as Vanessa's.
"I am so shocked that Rob chose her because of her mannerisms, her non-verbals, I just thought like who does she think she is? It just rubbed me the wrong way," Vanessa said with complete jealousy in her voice and words.
When Walberg asked Vanessa her opinion on who Rob chose, she didn't hold back her thoughts. "Ok, so what pisses me off is the fact that he picked the most stank attitude in the group. Was just like so off putting," she said. "Irritated, you know?" Marjorie's rebuttal to that display of jealousy and hate was, "Well, you know what they say? If you don't got any haters, you ain't poppin' so." 
Great had some trouble watching Paris choose another man in front of him. "It's just sad watching her pick somebody right in front of me," he said. "She's hoping to get a reaction from me. I'm not gonna entertain that." 
Spoiler alert – She didn't chose Tahjicc like everyone was expecting. She chose Christian instead.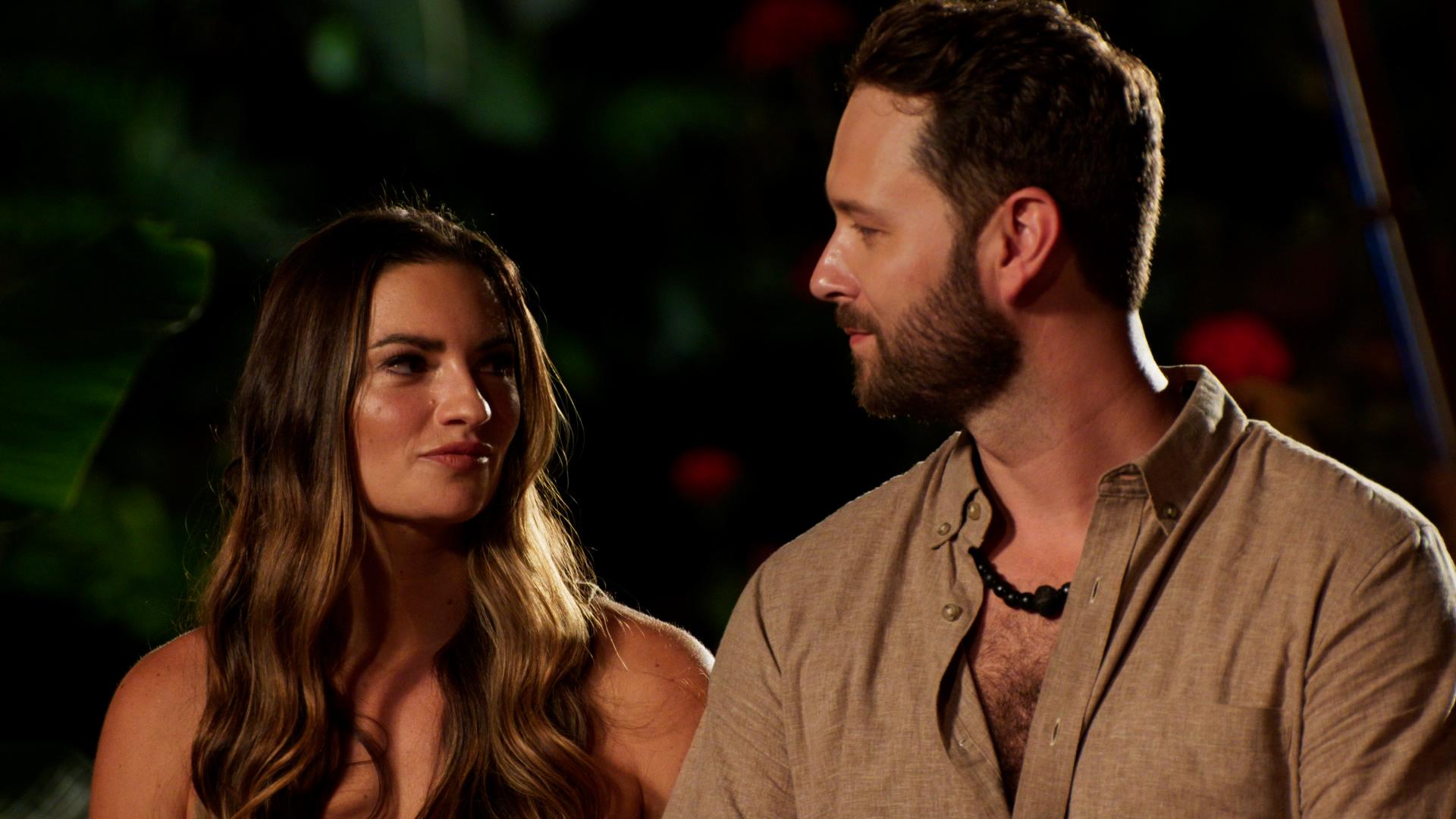 Kaitlin chose to ask Mike on a date because she said "he's been super genuine and easy to talk to." She also said she feels like a date with Mike will be just pure fun and "not too intense."
Hall showed his true flirty colors when it was his turn and he was told to choose someone. His response to being told to chose "one" said all we needed to know – "Do I have to?" Seemed like maybe he was going to say something like he only wants Kaitlin but instead, we heard "I wanna pick them all." Kaitlin was thrown for a loop with that display of single attitude and said "Not where I thought we were going with that." She was also quite surprised by his choice – Makayla.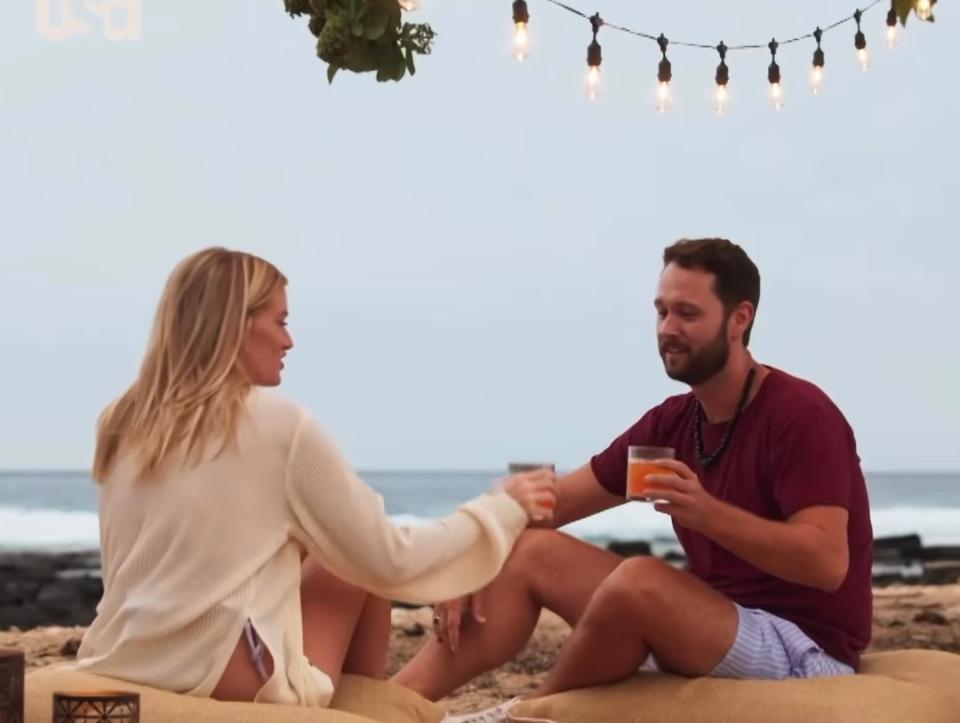 The drama train wasn't done circling the room. When it came to Great and he chose Nafeesah, Paris chimed in with her jealousy raging.
"Great picked some ugly-a** girl. Okay, she's not ugly but her personality is ugly," she said. "When we all met the singles, she was being so nice to me and I asked her who do you think you find attractive so far, she didn't mention Great. But now you're going on a date with my boyfriend. She could have at least declined." 
Since the dates weren't until the following day, everyone had some time to mingle and bond some more. And of course, question why certain people were chosen over others.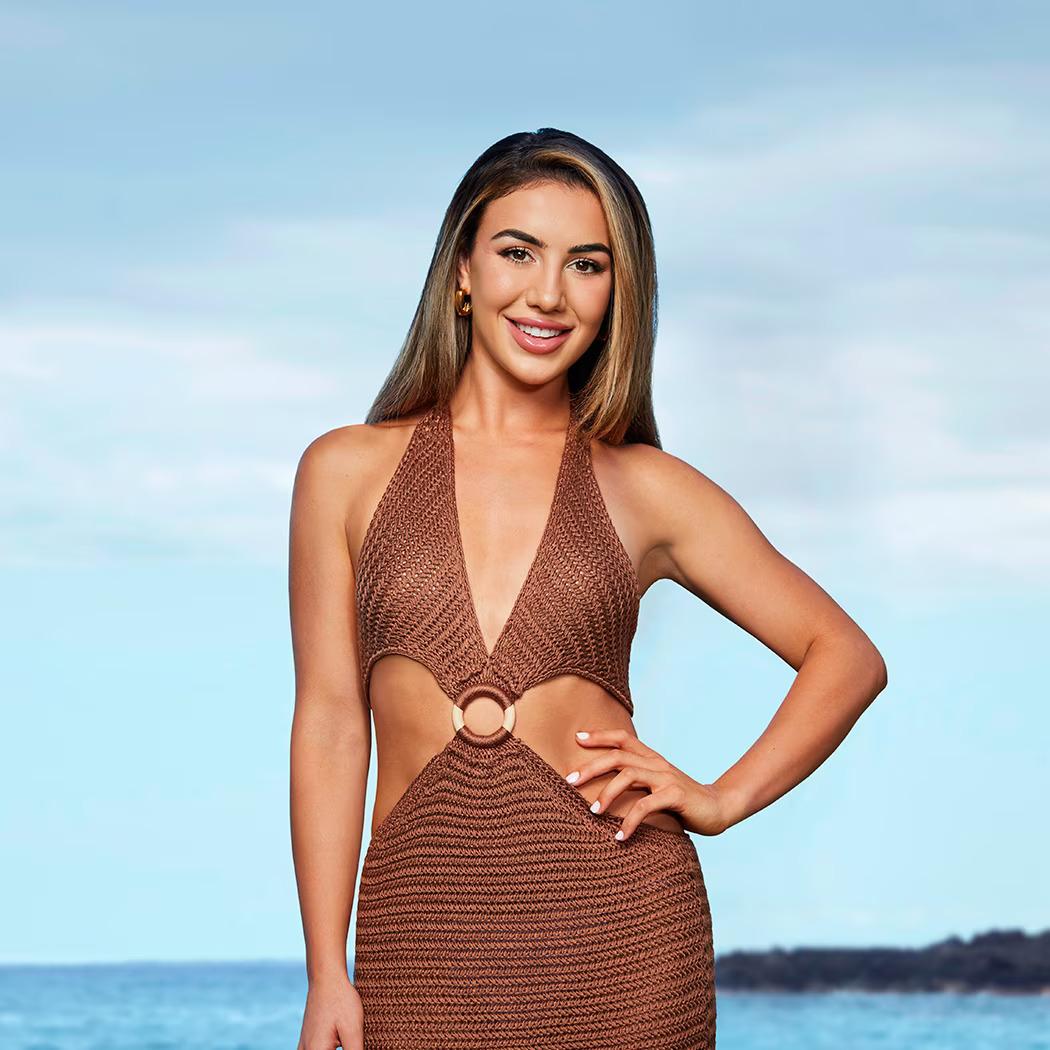 Abby confronted Christopher because she wanted an explanation about why he didn't ask her on the date since they clearly began to connect. 
"I'm being completely transparent. I'm a little f***ing scared cause I wasn't just expecting to like have such a natural connection with you," he told her. He said he needs to just let go of the fear, realizing that Abby is into him as much as he's into her. We smell trouble brewing between these two!
Each villa had their own celebration going on. In the guys' villa, a sexy dance party was going on with twerking and lap dances. In the girls' villa, body shots and a game of "Drink or Dare." In the guys' villa, a conversation in the pool got pretty heated, but not in the good way, between Rob and Nafeesah.
As Rob was opening up about his feelings he felt Nafeesah kept interrupting him. "You're talking over me and I'm done with being talked over," he exclaimed. "I have a hard time talking about my emotions. It's new for me so when I say don't cut me off, don't cut me off."