Jeff Bezos' fiancée Lauren Sanchez did not let Father's Day pass by without paying homage to her only love, nearly a month after they got engaged.
The prominent television personality, who will soon be a Mrs. Bezos, went on social media with a heartfelt tribute on Father's Day, celebrating the billionaire and gushing about his laudable cooking skill — making pancakes!
Lauren Sánchez Praises Her Fiancé On Father's Day With An Adorable Photo 
Sánchez is beyond appreciative of having Bezos in her life, and she did not hesitate to let the world know this Father's Day, observed worldwide on Sunday, June 17. In honor of the business mogul, she shared a rarely-seen photo of him away from corporate affairs, busy making pancakes in the kitchen on her Instagram Story.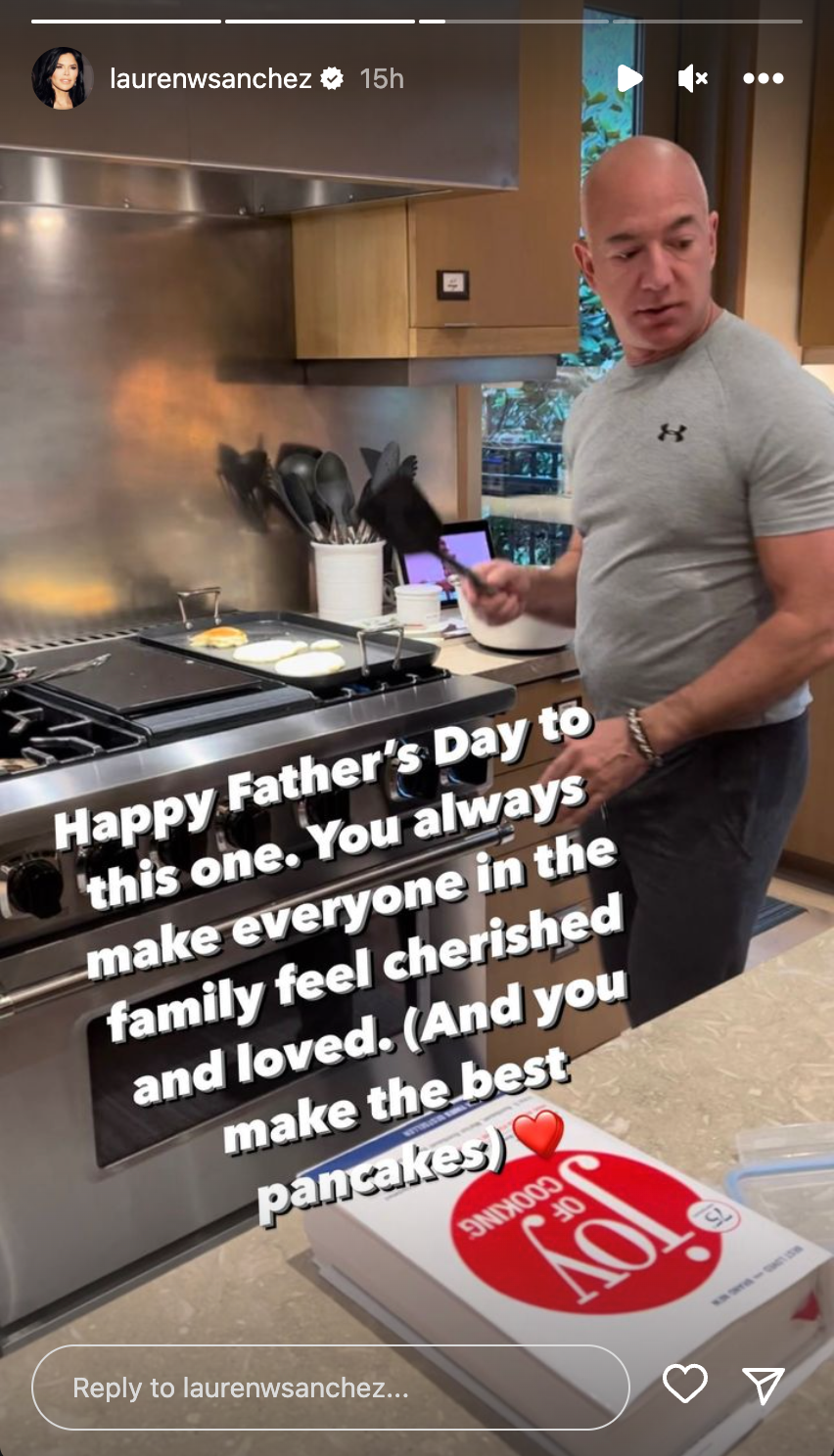 Bezos looked well at home in a gray body-hugging T-shirt and dark slacks. He was also captured holding a spatula while a huge book titled "Joy of Cooking" sat on the counter close by. Commemorating the Princeton University alum, Sánchez wrote across the snap, "Happy Father's Day to this one. You always make everyone in the family feel cherished and loved. (And you make the best pancakes)❤️."
This will not be the first time the "Extra" correspondent would commend her man's pancake-making skills, as she once did so earlier in January during a solo interview with WSJ Magazine. During the chat, her first solo interview since the lovebirds made their relationship official in 2019, she shared how they enjoyed their time together as lovers.
Sánchez mentioned they were together "all the time," loved being together, and relished working as a team. She also revealed that they work out and fly together. According to her, the Blue Origin founder has an "amusing" side, as he always made her laugh. Plus, he had a unique laugh she could recognize anywhere and which she adored.
"When I first heard his laugh, I was like, 'Whoa! What is that?' Now I love it," she shared. "And if I'm at a party and we get separated, all I have to do is wait for a second, and he laughs, and it's like, he's over there."
Opening up more about their lives as partners, the 53-year-old divulged that her fiancé made "the best pancakes in the world" every Sunday morning.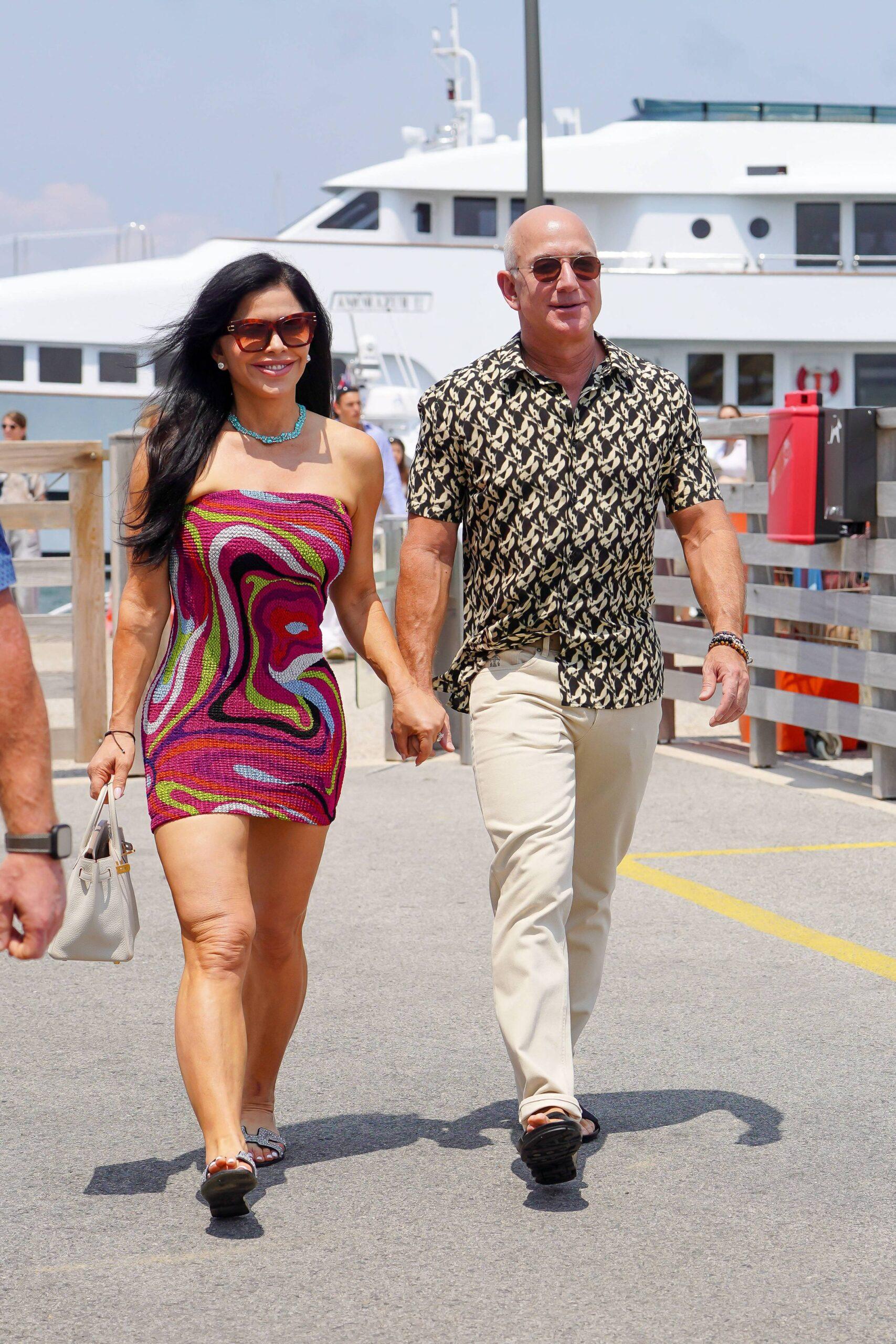 "He wakes up early," she said. "He gets the Betty Crocker cookbook out every time, and I'm like, 'OK, you're the smartest man in the world; why don't you have this memorized yet?'" 
The "Good Day LA" Anchor Got Engaged With An Enormous Ring Worth Millions Of Dollars
Sánchez and Bezos are more than ready to cement their love with marriage, taking their affair to the next level by getting engaged. In late May, news of their engagement surfaced after the mother-of-three was spotted wearing a massive heart-shaped ring on several occasions.
Although the timeline of their engagement is not specific, an informant confirmed the news, saying it happened while the lovebirds were in France for the Cannes Film Festival and lodged on his uniquely designed $500 million yacht.
The engaged pair, who lead a pretty private life, have been dating since 2018 before Bezos finalized his divorce from his wife of over two decades, MacKenzie Scott. Sánchez, at the same time, was also leaving her husband, Patrick Whitesell, whom she had been married to for thirteen years.
A day after the couple's engagement was confirmed, PEOPLE reported they were seen in France, possibly making merry of the fantastic news. The "Larry King Live" contributor looked magnificent in a white shimmering mini dress featuring slits and embellished with pearls. She paired her look with transparent heels and minimal accessories, including her massive engagement ring.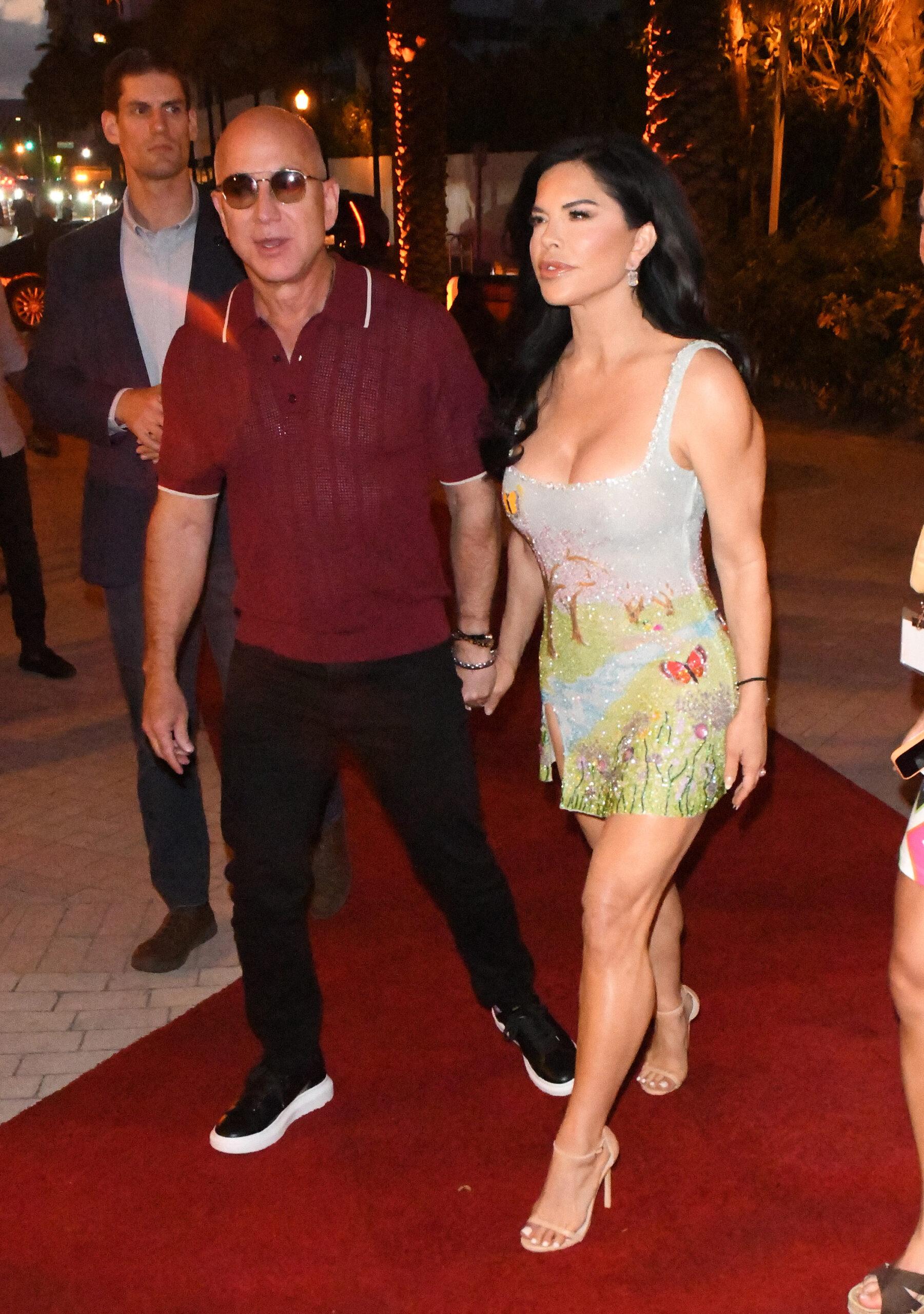 Speaking of Sánchez's ring, expert Jeweler Briony Raymond claimed the band features "a spectacular cushion cut diamond in the 25-30 carat range set in an ultra-classic four prong platinum mounting."  
He further noted that the enormous accessory, which suited the entertainment reporter's "fabulous style," looked "extremely white" and cost anywhere from "$3 million to upwards of $5 million depending on the exact specifications of the diamond."