It seems Britney Spears might be feeling a bit nostalgic!
The 41-year-old pop star took to Instagram on Tuesday night to share a video that featured her performing "Born To Make You Happy" from her "Dream Within A Dream" tour.
Britney Spears Shares Throwback Performance Of 'Born To Make You Happy' From Her Dream Within a Dream Tour
View this post on Instagram
On Tuesday night, the "Hold Me Closer" singer took to Instagram to share a video from her Dream Within a Dream tour. The fourth concert tour was launched right after she released her third studio album, Britney. The 69-stop tour lasted from November 1, 2001, to July 28, 2002. In other words, long before her conservatorship started in February 2008.
Britney only shared footage of her at the beginning of the song, rising out of a music box in a white dress that made her look like a ballet dancer. Britney begins the song by singing, "Oh my love, oh yeah, oh yeah. I'm sitting here alone up in my room and think about the times that we've been through. Oh, my love, I'm looking at a picture" but the video cuts off before she can finish the line, which goes "in my hand."
WATCH The Music Video For 'Born To Make You Happy'
In the caption of her Instagram post, she wrote, "The music is identical to the little girl by the ocean 🌊 !!! Like identical twins very very creepy 🤔🤔🤔🙄🙄🙄 !!!" She credited the video from her Dream Within A Dream Tour.
Fans can still listen to the full song and watch the music video on YouTube. The song came out 13 years ago and has accumulated almost 80 million views since that time. Fans have continued to comment on the song with nostalgic memories. One fan commented, "It's 2020, I'm 35. I'm tired in bed from raising 3 kids today but immediately I'm back in ninth grade listening to this album and I still know every word!"
Fans Call Britney 'The Sweetest Star In The Industry'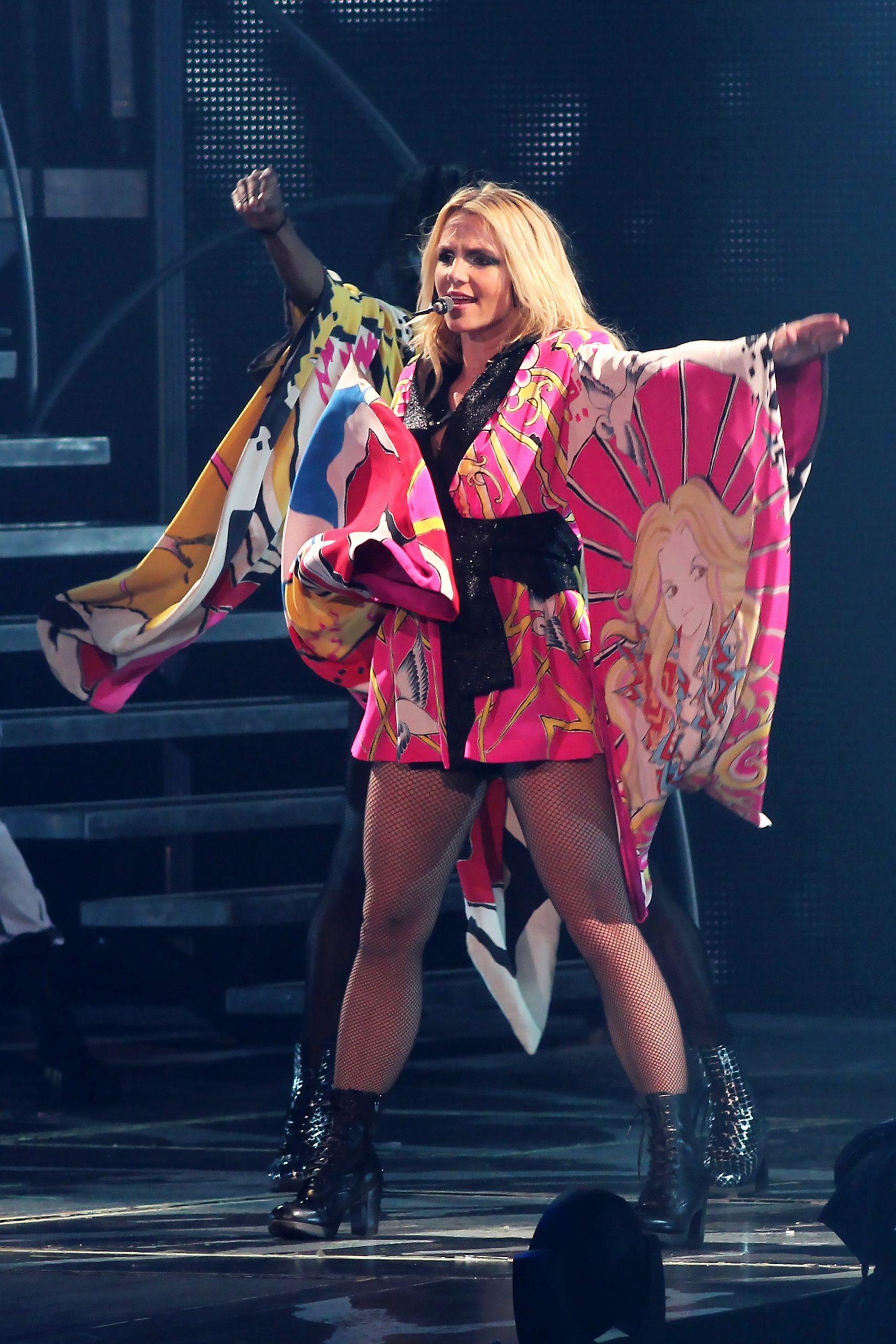 "I was 17 or 18 when this song came out, now at 40 I still listen to it every chance I can. I think it's one of my favorite Britney songs," another follower wrote. "We need pop artists to get back to this 90s style. It's so full of feeling and emotion, it's uplifting, and that's what our world needs. I truly wish to see artists come back to this and make more of this type of music!" a third fan chimed in.
"This phase of Britney will always be my favorite," another follower wrote. "I discovered this song recently and even if it is 24 years old is one of the best songs I have heard. Also, the music video is awesome! Britney was such a popstar," another fan shared. "Most of us are in her age. She was our pop icon and forever will be the sweetest star in the industry! She was born to make us happy!" another follower chimed in.
That's Not The Only Thing Britney Spears Posted On Tuesday Night!
View this post on Instagram
In another Instagram post shared a few hours earlier, Britney reshared a video from @sennisessionz that featured a little girl creating music with her hands. In the caption, Britney wrote, "I woke up this morning and sobbed seeing how different the grace is of this child as she carries with her hands … I'm sharing because I would want someone to show me this as well ☀️ !!!"
Although the pop star has turned comments on for most of her posts throughout the year, she left comments on for this post. "Oh, how I've missed the Britney IG comment section," one fan wrote. "MOTHER TURNED ON THE COMMENTS. WAR IS OVER," another follower exclaimed.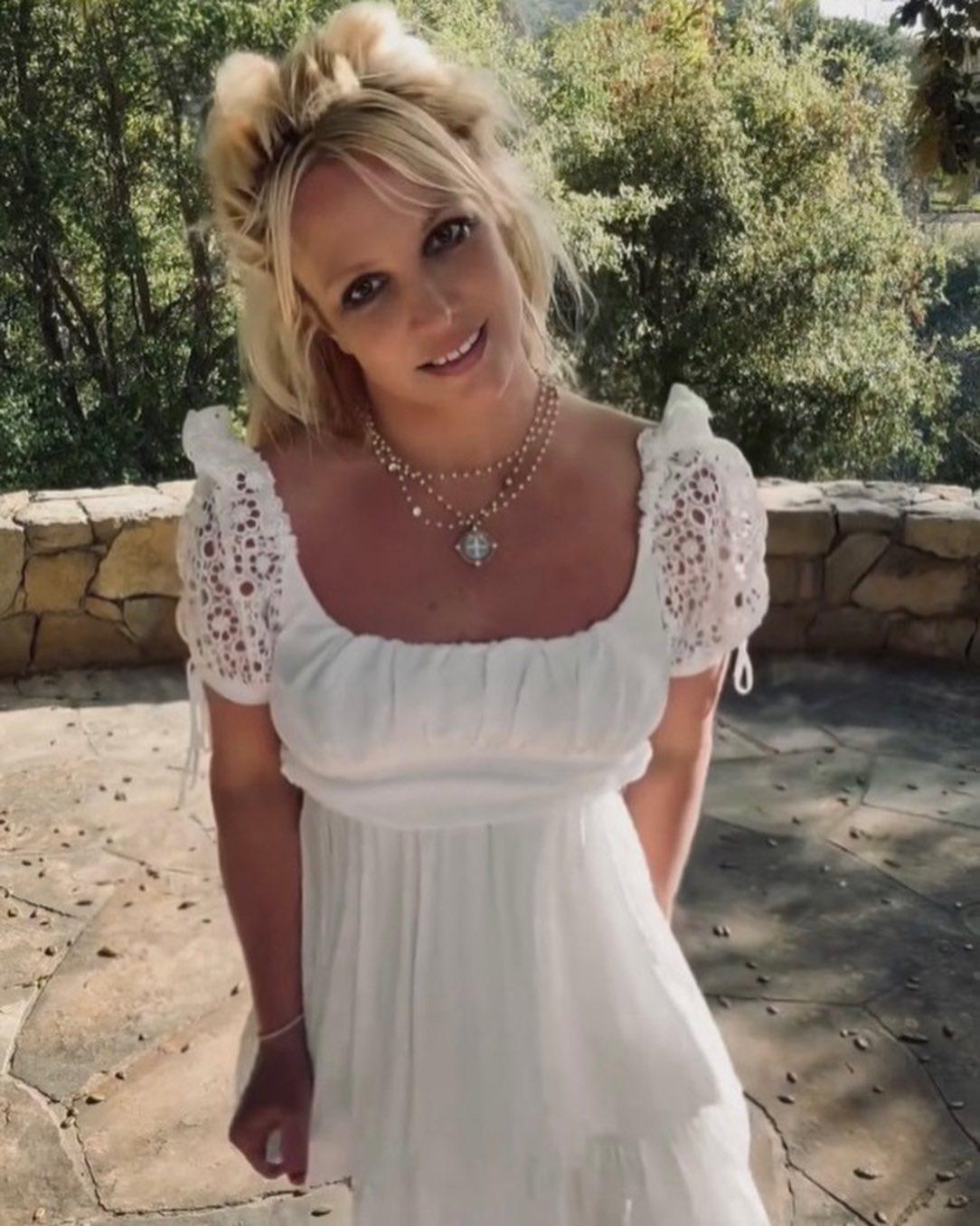 "Britney bringing attention to talented people instead of insufferable talentless influencers. We need more of this," a third fan shared. "Imagine waking up and Britney Spears posted you on her page!" another follower agreed.
Another fan was quick to point out, "Brit, Sunni is a boy, but yes, he's definitely a master beyond his years! His talent is a gift, very soothing to the soul."