There is no bad blood in NeNe Leakes' dictionary! The reality TV star is shaking off the negativity in her life for a brighter tomorrow.
The entertainer has many titles, including actress, presenter, businesswoman, author, and fashion designer. However, the 55-year-old is best known for being the breakout star on Bravo's "The Real Housewives of Atlanta" series.
Outside her career, the New Yorker makes headlines for her relationships, and she recently piqued fans' curiosity over the status of her romance with Nyonisela Sioh. The lovebirds' intimate bond seems to have ended as the mother of two got candid about moving on.
NeNe Leakes Hints At Possible Breakup As She Talks About Prioritizing 'Happiness'
In a recent Instagram Story update, the "Glee" actress shared a lengthy video discussing the various speculations about her life. Although the TV personality did not highlight the topics she wished to address, the caramel-toned beauty stressed that she was over everything.
Filming herself at home, the social media influencer rocked a white tank top that flaunted her generous bosom. The former Bravo star looked gorgeous with a fully glammed-up face and a honey-blonde weave falling gracefully down her shoulders.
In the opening monologue, the "Dancing with the Stars" alum noted that she had gotten "lots of emails, text messages, and DMs" from numerous people for the last few days. These individuals were spamming Leakes, imploring the mother of two to comment on "this and that subject."
"I kinda don't," the entertainer confessed, stating that she was not interested in sharing her opinions on whatever topics the public wished to know. Hinting at a possible separation from Sioh, the 55-year-old continued, "I am moving into my soft era, and my main focus is my happiness, and I'm not the kind of person that holds grudges."
"You know, like any human, you get mad for a while, but then after that, I kinda like to let it go and just let God and move on. That's just how I am in real life," the SWAGG Boutique founder claimed.
The businesswoman believed that if a person held on to grudges, the bitterness, in turn, held on to them and their energies. Given the cons of keeping malice, the Linnethia Lounge owner noted that she did not want to house hate in her heart but embrace her "soft era."
According to the "I Dream of NeNe: The Wedding" star, she wished to prioritize herself after spending a significant portion of her life catering to the needs of others. "Most of my life, I have taken care of the people in my life, my family and some friends at times, and I just want to for once just be kinda be in my soft era," Leakes announced.
"Maybe somebody take care of me; I'm not sure; we'll see what happens. Hmm, erm, I don't know, I don't know, I'm just in a different place right now," the media personality added. "So I don't wanna comment on anything that everybody asks me to do."
Reaffirming that her focus was on her "soft era," the mother of two advised those reaching out to her to stop unless they wished to discuss her new life motto. "When you see me out, and I'm floating around, just know that I'm in my soft era, okay," the New Yorker concluded her message.
The 'Rodgers & Hammerstein's Cinderella' Broadway Alum Ranted About' Narcissistic Men'
Weeks before her "soft era" announcement, the "To Tell the Truth" game show panelist shared a cryptic message about "narcissistic men." The 55-year-old's Instagram Story posts seemingly hinted at trouble in her relationship with Sioh.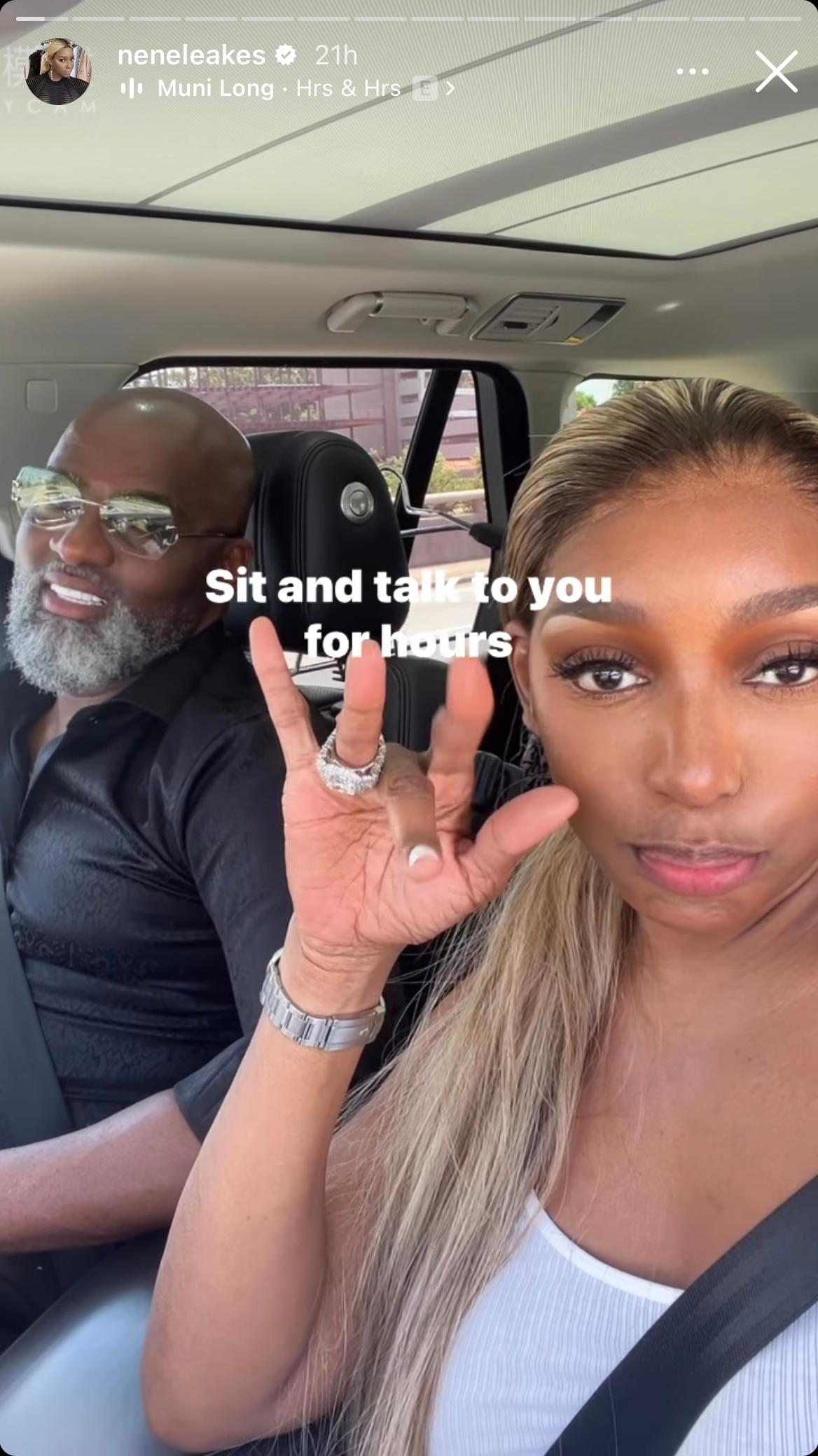 The NeNe Leakes Entertainment founder dropped two messages depicting her anger against egotistical males. The first post featured a bold red "Beware" sticker alongside the words: "WARNING TO ALL LADIES: NARCISSISTIC MEN ARE THE WORST PEOPLE ON THE PLANET! THEY COME TO DESTROY!"
Although she did not address her message to anyone, her rant against self-centered men continued in the second slide. In her note, the TV personality warned her followers to avoid these likely harbingers of doom.
"NARCISSISTIC MEN WILL SLANDER YOUR NAME TO ANYONE THAT WILL LISTEN! BEWARE, THEY ARE NEVER TELLING THE TRUTH," the final piece read. Without any explanation for her sudden war against vain men, fans could only wonder if Sioh had broken Leakes's heart.