Irina Shayk has defended herself against accusations of stalking.
The supermodel has called reports of her allegedly throwing herself at freshly-single football quarterback Tom Brady during an exclusive A-list celebrity wedding, which they both attended last week, false. She claimed, through a rep, that nothing happened, confirming an insider's account that she and Brady are simply friends.
Irina Shayk Has Refuted Speculation Of Harassing Tom Brady At A Star-Studded Destination Wedding
Although the wedding for Joe Nahmad and Madison Headrick harbored a happy atmosphere, things were awkward for Shayk, who was accused of suffocating Brady with her presence throughout the ceremony.
According to reports, Gisele Bündchen's former husband had struggled to escape from the mother-of-one's constant — and unwanted — approaches, refusing to appear next to her in photos at one point.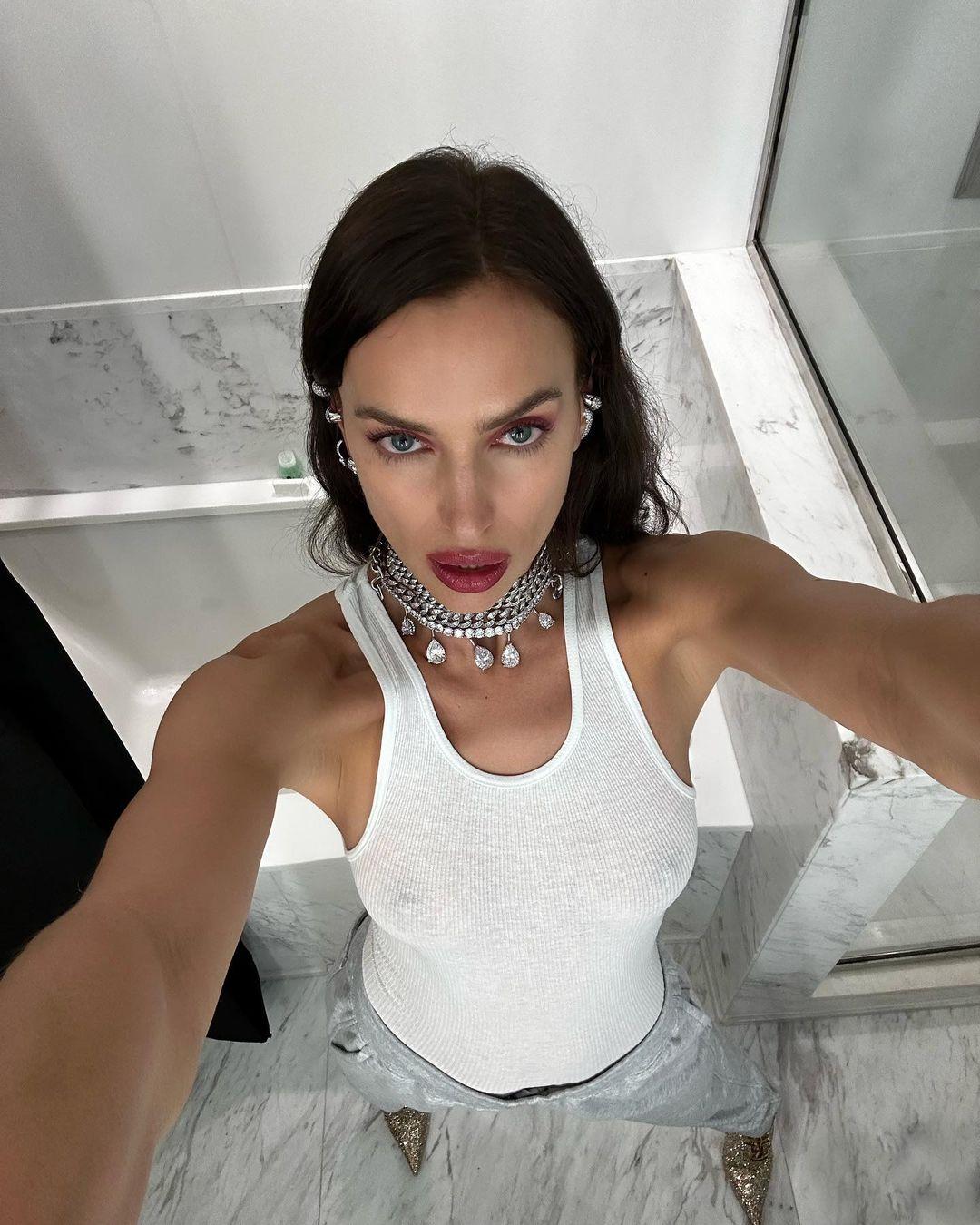 One insider who supposedly attended the Sardinia, Italy ceremony alleged that Shayk "followed him [Brady] around all weekend" and that she was "throwing herself at him." The source then claimed that the ex-Tampa Bay Buccaneers member told a friend he "wasn't interested" in her.
In a bid to shut down the harassment allegations, Vice President of The Society Management, Cheri Bowen, on behalf of Shayk, informed Daily Mail, "This story is completely false. It is a malicious and fictional account of the evening."
Bowen's statement seemed to tally with previous reports of the seven-time Super Bowl Champion and the television personality's relationship being "purely platonic." It also comes months after Bündchen's divorce from Brady became official following 13 years of marriage.
While the former couple's split had caused speculation for some time, they did not announce their separation until October 2022. Shortly afterward, it was disclosed that their divorce was a done deal. In a statement issued at the time, Brady wrote:
'We arrived at this decision amicably and with gratitude for the time we spent together. We are blessed with beautiful and wonderful children who will continue to be the center of our world in every way. We wish only the best for each other as we pursue new chapters in our lives that are yet to be written."
The NFL star and Bündchen share two children — Vivian and Benjamin, and he also has an older son, Jack, from his previous relationship with "Blue Bloods" actress Bridget Moynahan.
The Super Model Learned THESE Lessons From Her Grandmother & Daughter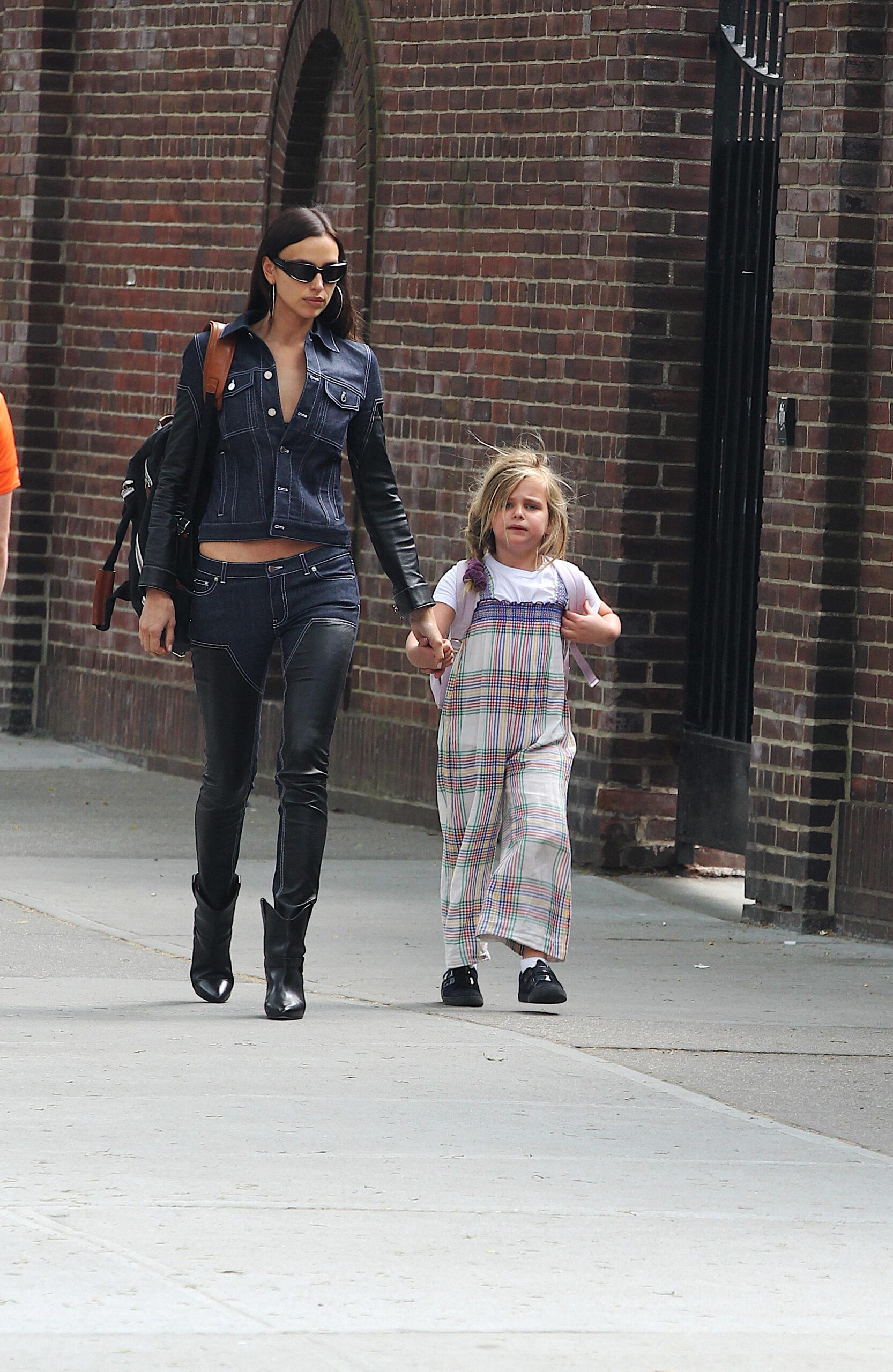 Meanwhile, Shayk has a daughter Lea De Seine, with nine-time Oscars nominee and actor Bradley Cooper, whom she broke up with in June 2019 after a four-year-old relationship. Even though the breakup caused her sadness, Shayk learned some crucial lessons from raising her daughter without a man.
She revealed that the six-year-old was the biggest reason she had to love herself more, The Blast reported in April. In the words of the "Waareftak" music video vixen:
"My daughter is a big part of why I started to love myself even more. She'll say, 'I love Daddy so much, I love Mama so much, I love Nana, I love Babulya—' who is my mom. Then she goes, 'And I really love myself.' And I'm looking at my daughter and I'm like, 'Wow, I wasn't like that at six years old…'"
The 2014 Glamour Women of the Year Awards recipient then revealed that she was teaching Lea values beyond superficial things like "putting on masks, putting on makeup, brushing your hair, putting on nice clothes." She added:
"Every time we send her to school, we're like, 'Just remember kindness and love.' So I think that's what true beauty is."
Speaking further on what she identified as "true beauty," Shayk gushed about her grandmother, "She never wore makeup and would use this stuff from the fridge, like strawberries or cucumbers, for her face. She was always so positive and grateful for every day and was like, 'Always be yourself. Be kind to people.' That's what true beauty is."
With these lessons in mind, the philanthropist has grown a tough skin, which she credited for dealing with critics during her early modeling days. Nowadays, Shayk does not care about people's opinions and skips out on scrolling through the comment section of her social media posts.