Popular TikTok food reviewer Keith Lee is known for paying for his own food when doing a review and not accepting any gifts.
But when one restaurant owner wouldn't take no for an answer, Lee came up with a way to make everyone happy.
And by everyone, we mean everyone who happened to be at Buldogis Gourmet Hot Dogs in Las Vegas at the right time.
Keith Lee Reviewed Buldogis In Las Vegas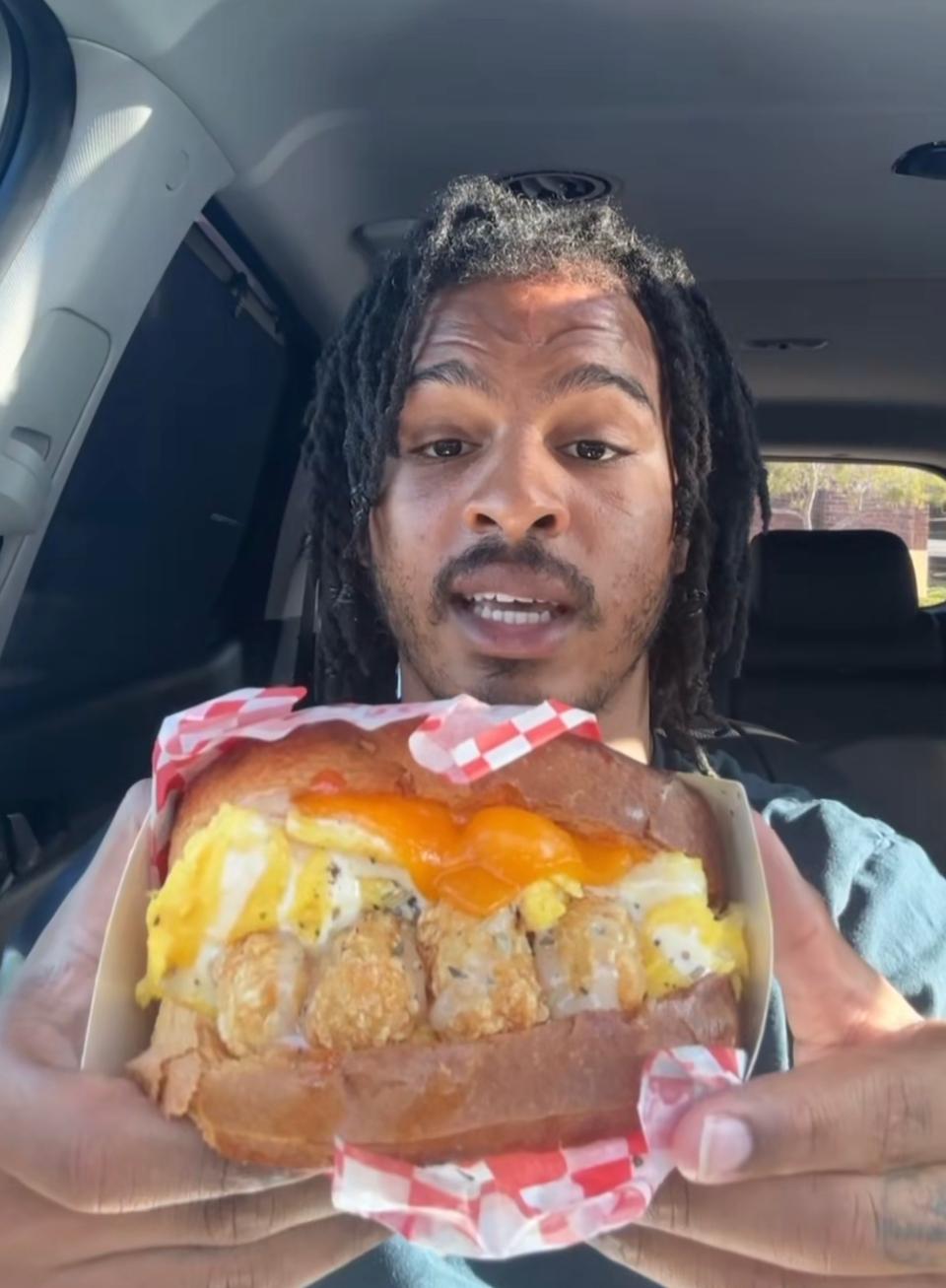 Let's start at the beginning.
Lee, while sitting in his car in the parking lot, tried a few of the restaurant's menu items. He began his video by saying the customer service was "amazing." This was Lee's first time visiting the establishment, and he spent just over $62 for the many breakfast items that he tried.
"An egg drop sausage breakfast sandwich, a bacon egg drop breakfast sandwich, a tater tots egg drop breakfast sandwich, a bulgogi hot dog, bulgogi bowl. I ain't been this excited to try some food in a long time," he said.
He started with the sausage breakfast sandwich after showing both sides of the sandwich and how it was toasted. It didn't take long for Lee's eyes to roll like they do when he loves something he's trying. He said it's a 10!
"There's absolutely zero that I would change about the sandwich," he said. "This sandwich in my eyes is perfect."
Lee then dug into the tator tot egg drop breakfast sandwich and rated that a 9.2 out of 10. He then moved on to the bacon sandwich and rated that one a 9.5 out of 10.
Lee then tried the bulgogi dog.
"That's a very high quality and snappy hot dog with fresh vegetables, very seasoned bulgogi, mayo, I like that," he said. "For me, that's a 9 out of 10."
The last thing Lee tried was the bowl – with bulgogi, rice, vegetables, and an egg. He rated it an 8.5 out of 10.
"In my eyes, this place has great customer service, great food, and very reasonable prices," he said. "I just saw this video on my For You Page like everybody else, so I don't know how busy they get, but in my eyes, they should be out the door."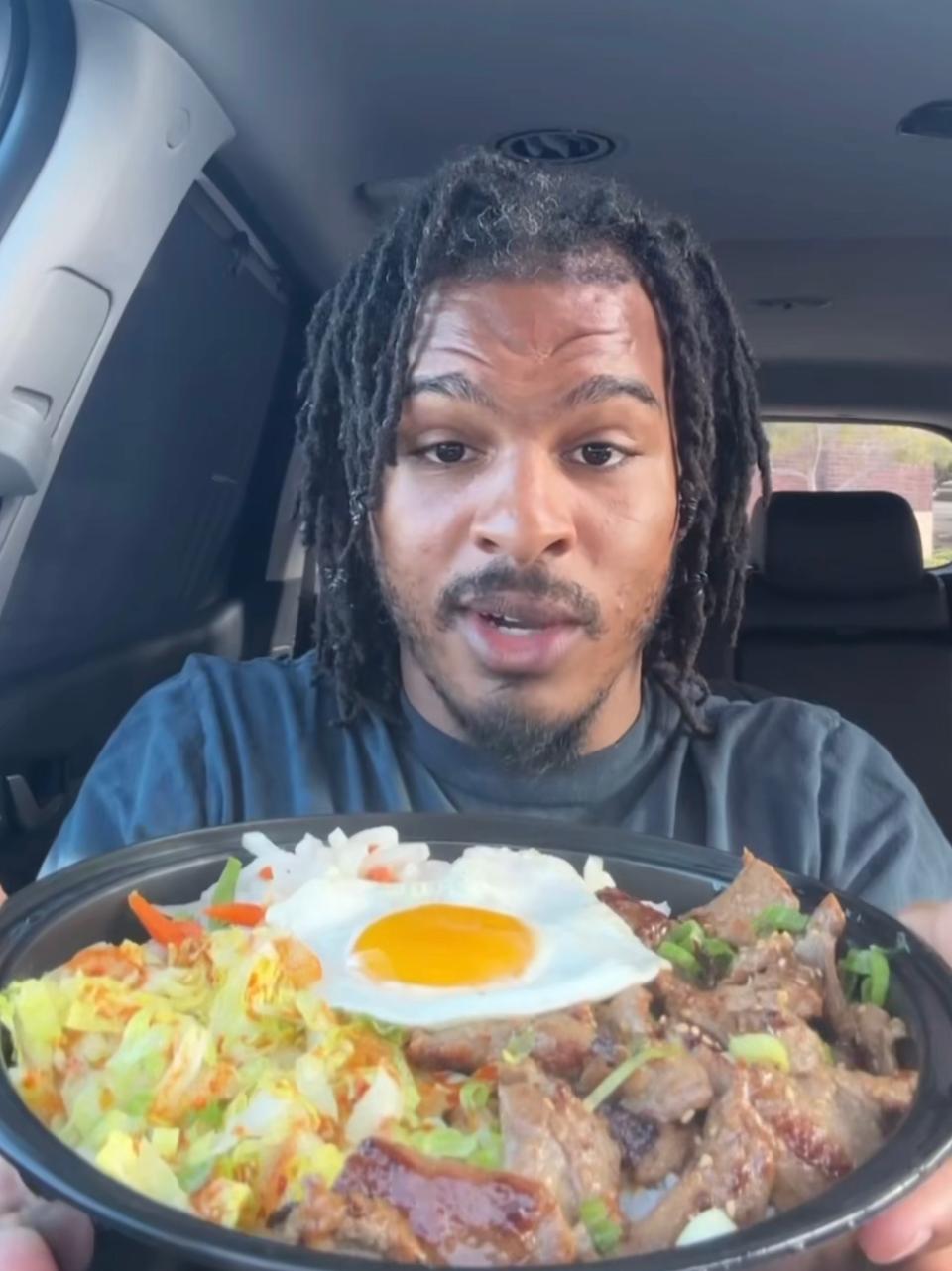 The video Lee shared of his review received more than 6.6 million views in just three days. Thousands of comments were left for Lee.
One follower said Lee is changing the plans for a visit to Vegas. "Vegas used to mean clubs/day clubs and bottle service. Nahhh now I'm going on the Keith Lee food tour." Another person added, "We're going to Vegas this August, trust we doing a Keith Lee foodie trip."
"A diabolical laugh from Keith Lee? Wait times bout to be 4 hours," one fan wrote. Another added, "When I see the Keith Lee eyes, I know it's good."
A Follow-Up Video Was Shared The Following Day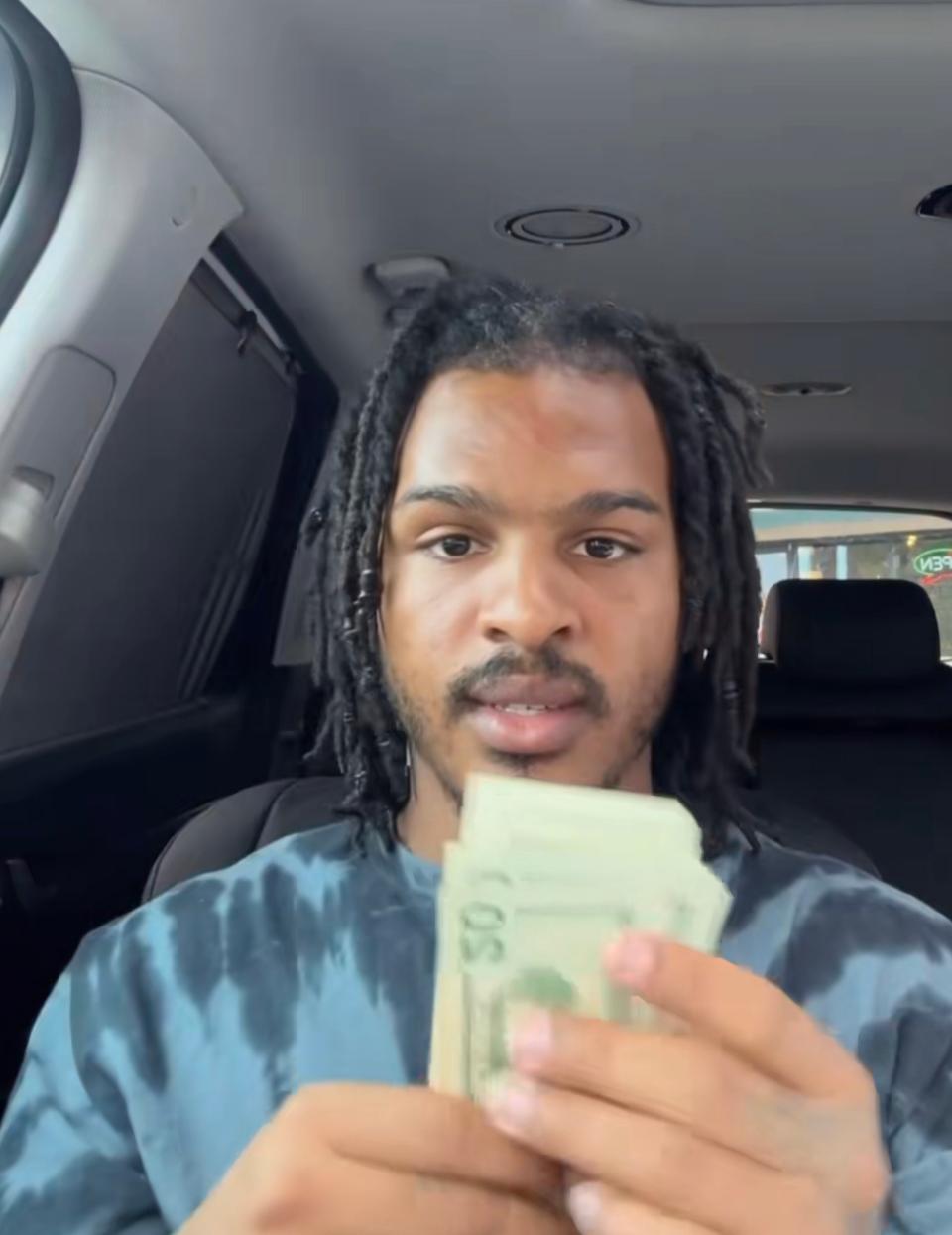 In a follow-up video shared the next day, Lee explained why he's back so soon when that's not usually the case.
"Genuinely, I wasn't expecting to come back today, but I was running errands with my wife, and we was in the area, so I was like, I want another sandwich," he explained. "I showed up today, mayhem. The owner and the owner's daughter was working today. The owner's daughter is the one who took my order."
When the popular food reviewer called his order in, he used the name Marcus, so when Lee showed up, she was a bit shocked.
"The first thing she said was 'thank you.' Her and her dad told me this was the fastest they ever got to 100 orders," he continued. "I think they were open for like two or three hours."
In addition to the owner thanking Lee for his honest review and for helping boost business, he handed him $500 in cash. Anyone who's been following Lee's story knows he doesn't accept gifts from small local businesses that he reviews. But he explained that there was simply no way to say no to the owner.
"I tried to refuse because I never take money from local or small businesses, but he would not let me refuse it," he explained. "I was begging and pleading with this man. I genuinely, genuinely tried to refuse it. He is a 6'3 older gentleman who is a lot bigger than me. And he told me no was not an option."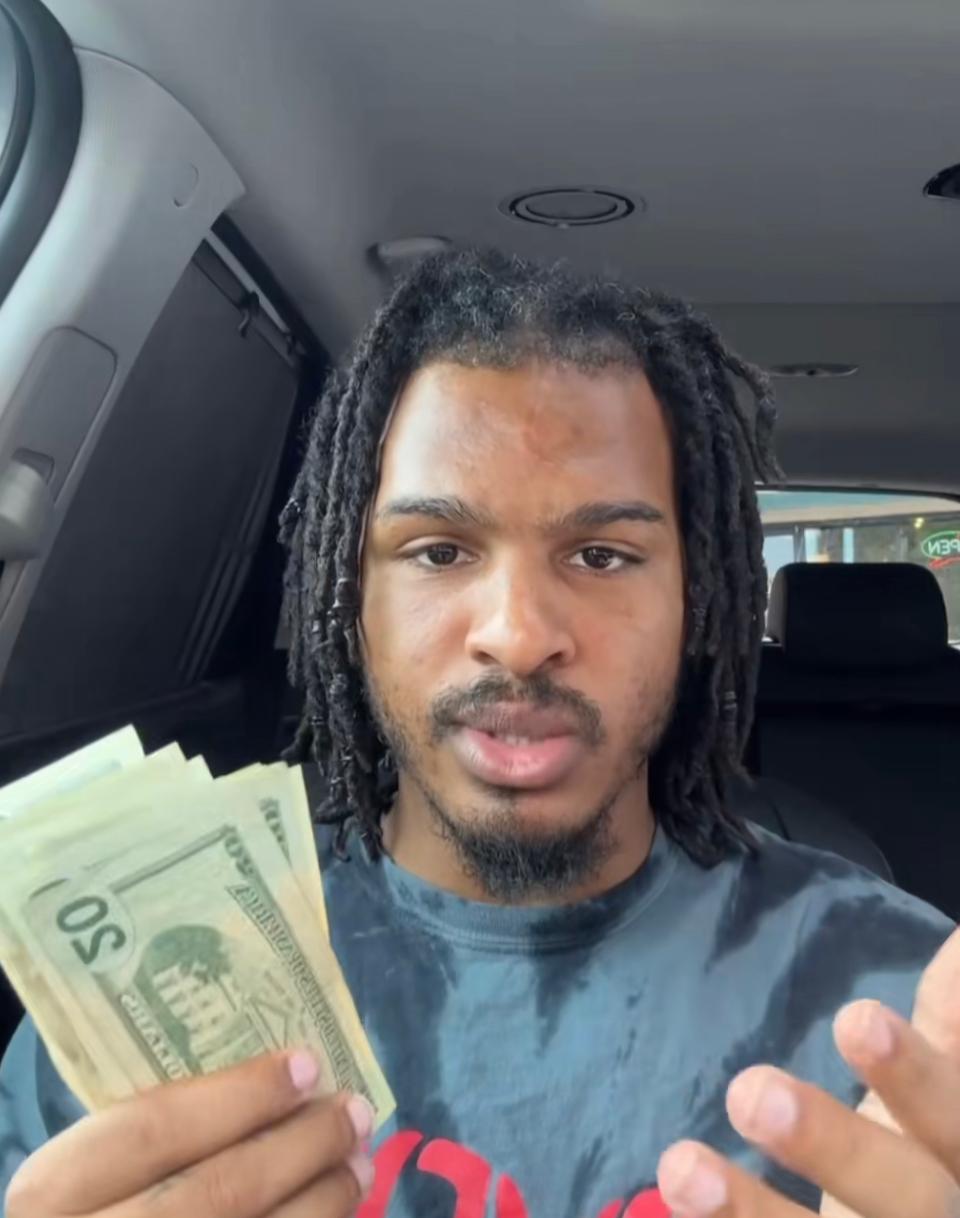 So, what did Lee do? He accepted the money but then turned around and paid it forward to the restaurant's patrons. Lee handed out $20 bills to anyone who showed up at the restaurant ready to order some food.
"I was just laying $20 on tables like, 'Please, can I pay for your lunch?'" he continued. "People was looking at me like, 'who are, what are you doing?"
The restaurant commented on the video, "Our amazing employees were so excited. Even though we had to work extra hard, everyone kept smiles on faces and took care of all customers."
One of Lee's followers wrote, "These restaurants that get good ratings need to put a "Keith Lee Approved" sign in their window 😂💪🏽." Another person added, "Never has there been a man on the internet who deserves the hype more than sir Keith Lee."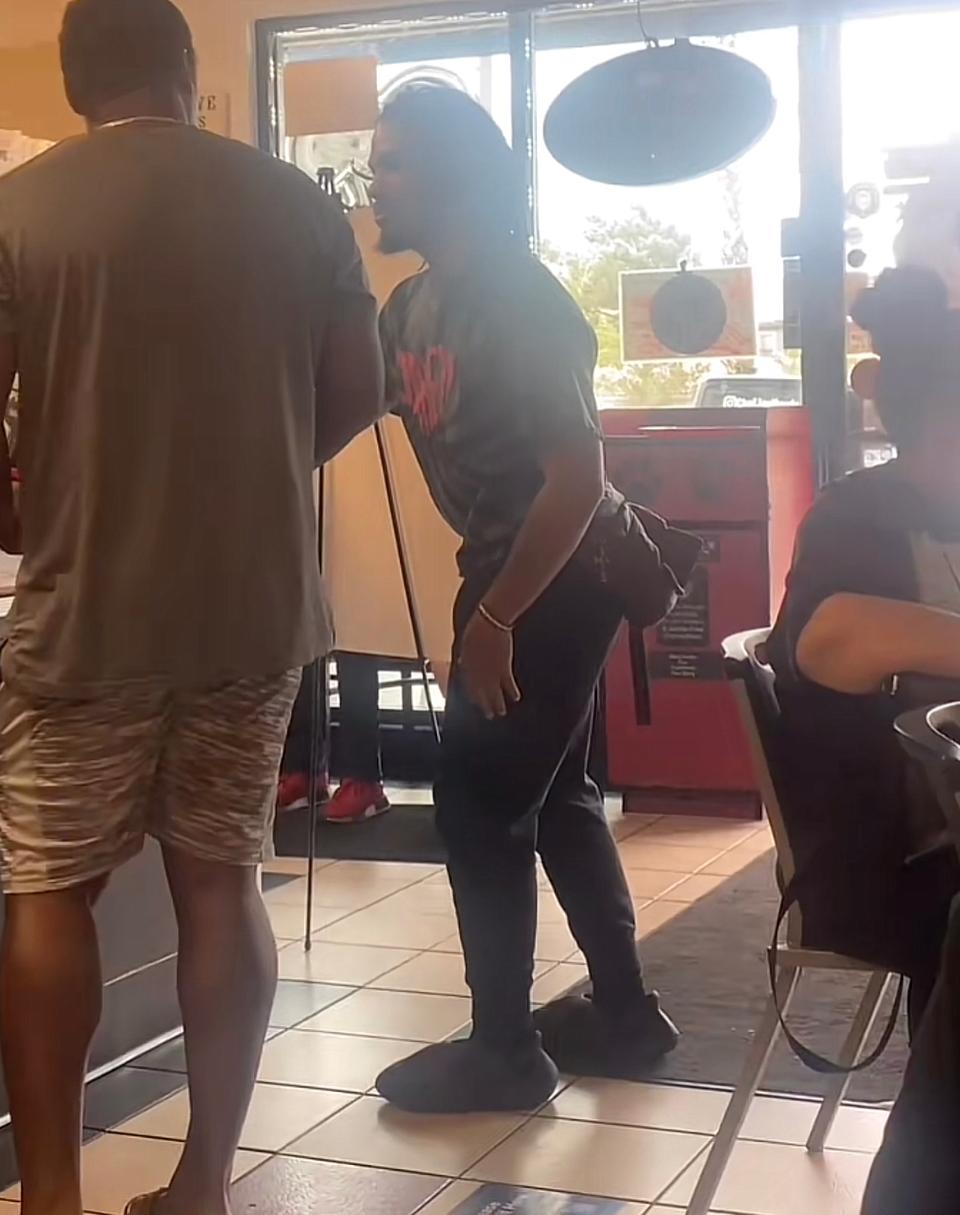 TikToker Samantha Bojorquez caught the moment on video and shared it on the app.
Lee dropped into the comments to say, "Nah that's hilarious 😂 I got caught in 4K, thank you for understanding my awkwardness 😂God Bless You 🙏🏽," to which the creator replied, "It was a pleasure to meet you and witness your kindness. Please don't stop shining your bright light @Keith Lee."