Jax Taylor is airing his dirty laundry he has with Randall Emmett.
Emmett famously dated and was engaged to "Vanderpump Rules" star, Lala Kent, before breaking up in October 2021.
The former couple has had an extremely tumultuous fallout and have been going at each other over the custody of their daughter, Ocean, for over a year.
Jax Taylor Airs His Dirty Laundry With Randall Emmett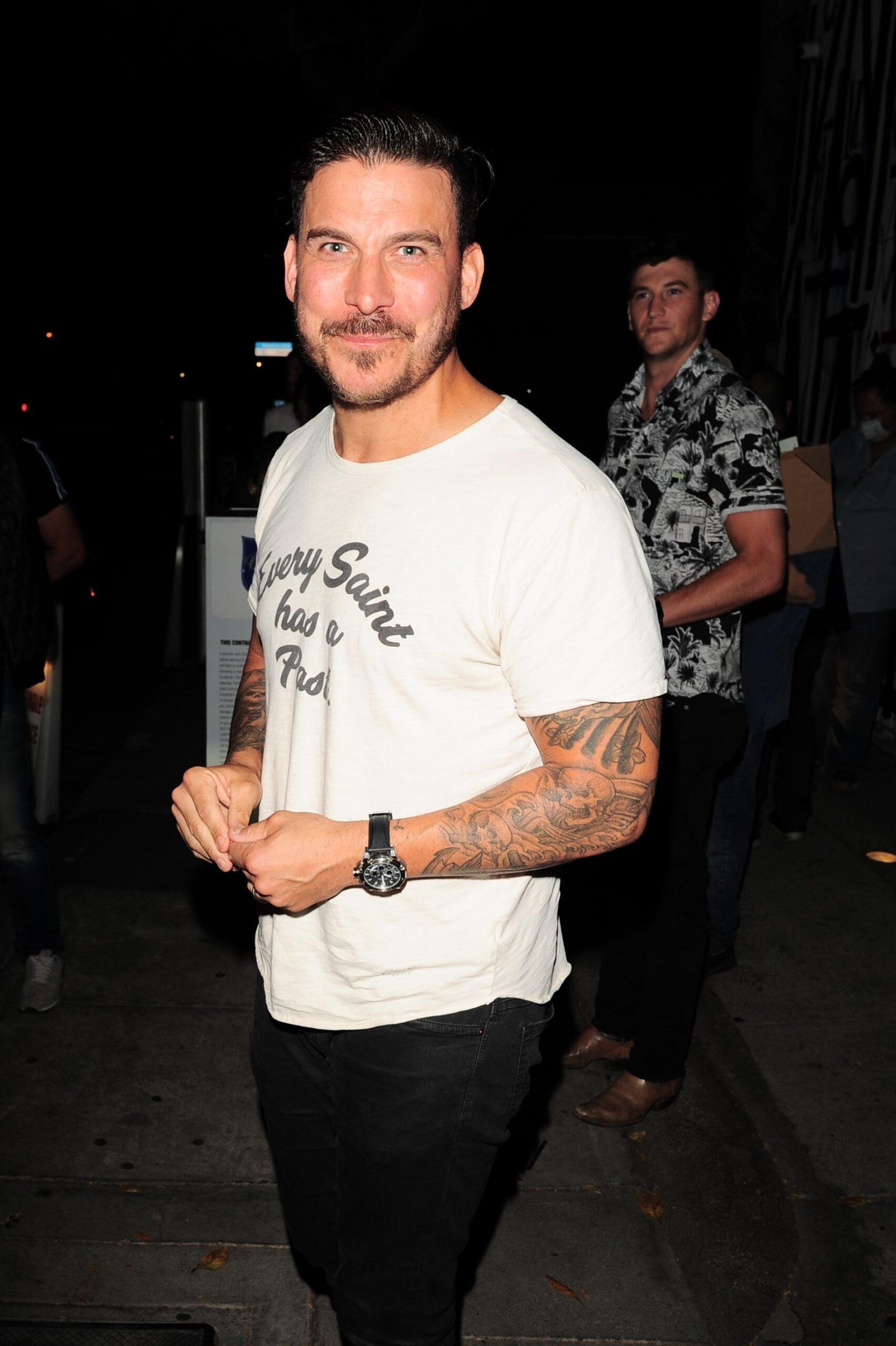 Jax and his wife, Brittany Cartwright, appeared on Scheana Shay's Dear Media podcast, "Scheananigans," last week.
During their appearance Jax, Brittany and Scheana talked about everything from Emmett to "Scandoval."
The reason for talking about the disgraced movie producer was due in part to a Hulu documentary that came out earlier this month titled, "The Randall Scandal: Love, Loathing, and Vanderpump."
Emmett has been known to lie, cheat and steal.
He famously cheated on Lala with multiple women throughout their years-long relationship.
Jax Taylor & Brittany Cartwright Were "Terrified" Of Emmett!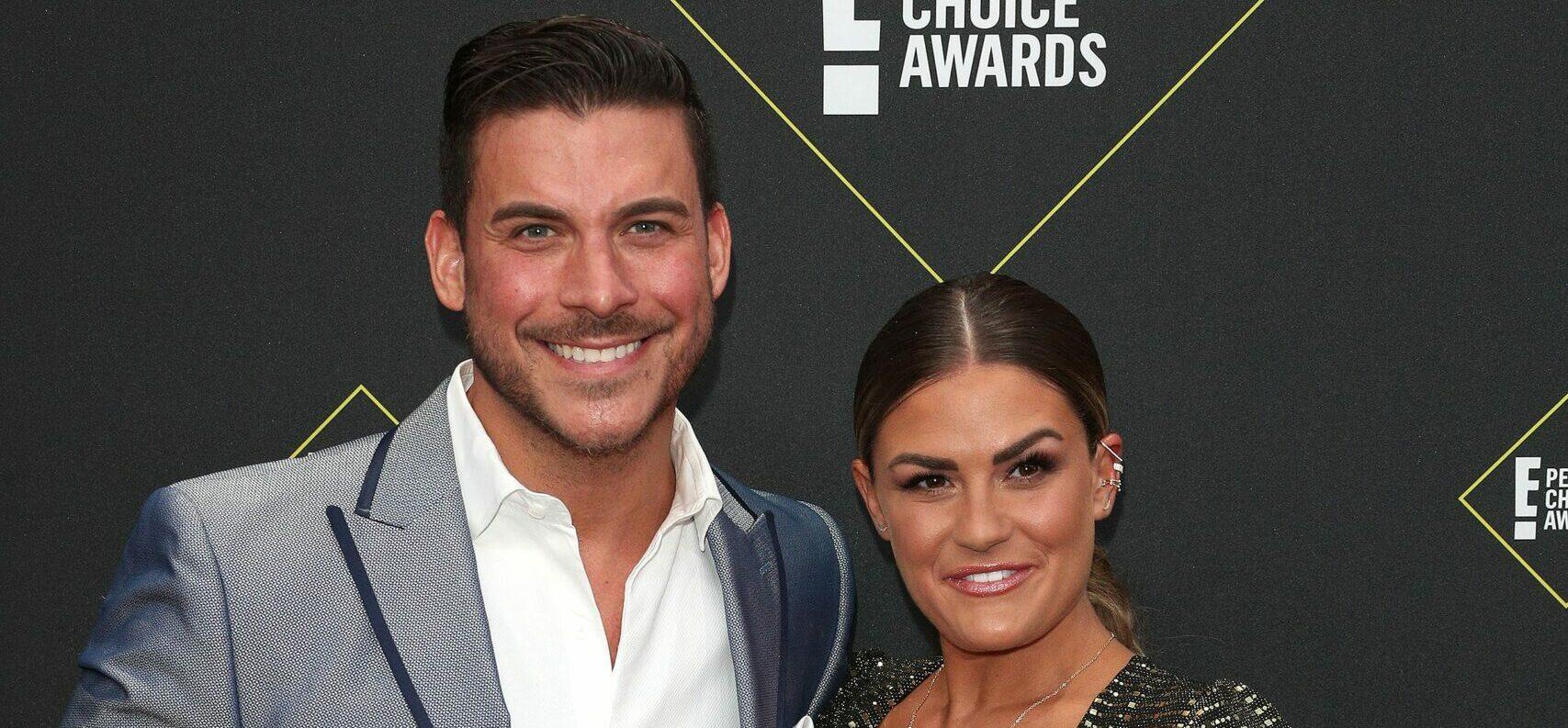 "He's a terrible, terrible human being. Terrible," Jax told Scheana.
His wife added, "We were terrified of him, because he owed us so much money. Well, Jax. I wasn't really involved in all that, but we were terrified he was just not going to pay our money. He's just so crazy. You never know what he's gonna do, or what he's gonna say."
The former 'VPR' lothario admitted he "was scared" and "petrified" of Emmett.
"He owes me 75-thousand-dollars still. He's owed me $100k," Jax explained. "I did a loan with him, not an investment, a loan. There's a huge difference between an investment and a loan. This was a bridge loan."
Jax noted that he loaned Emmett that money to help fund a film that never ended up getting maid.
"Basically, I'm giving him money to help with this film and in return I get like, 125-thousand back. I did it three films before that, got my money back. This happened right before COVID. The movie never happened. Alright, I'll take my money back," Jax said.
When he confronted Emmett about getting his money back, the Hollywood producer gave the reality TV star the run-around and explained how the money was allocated to other stuff.
Lala Kent Rips Tom Sandoval To Shreds!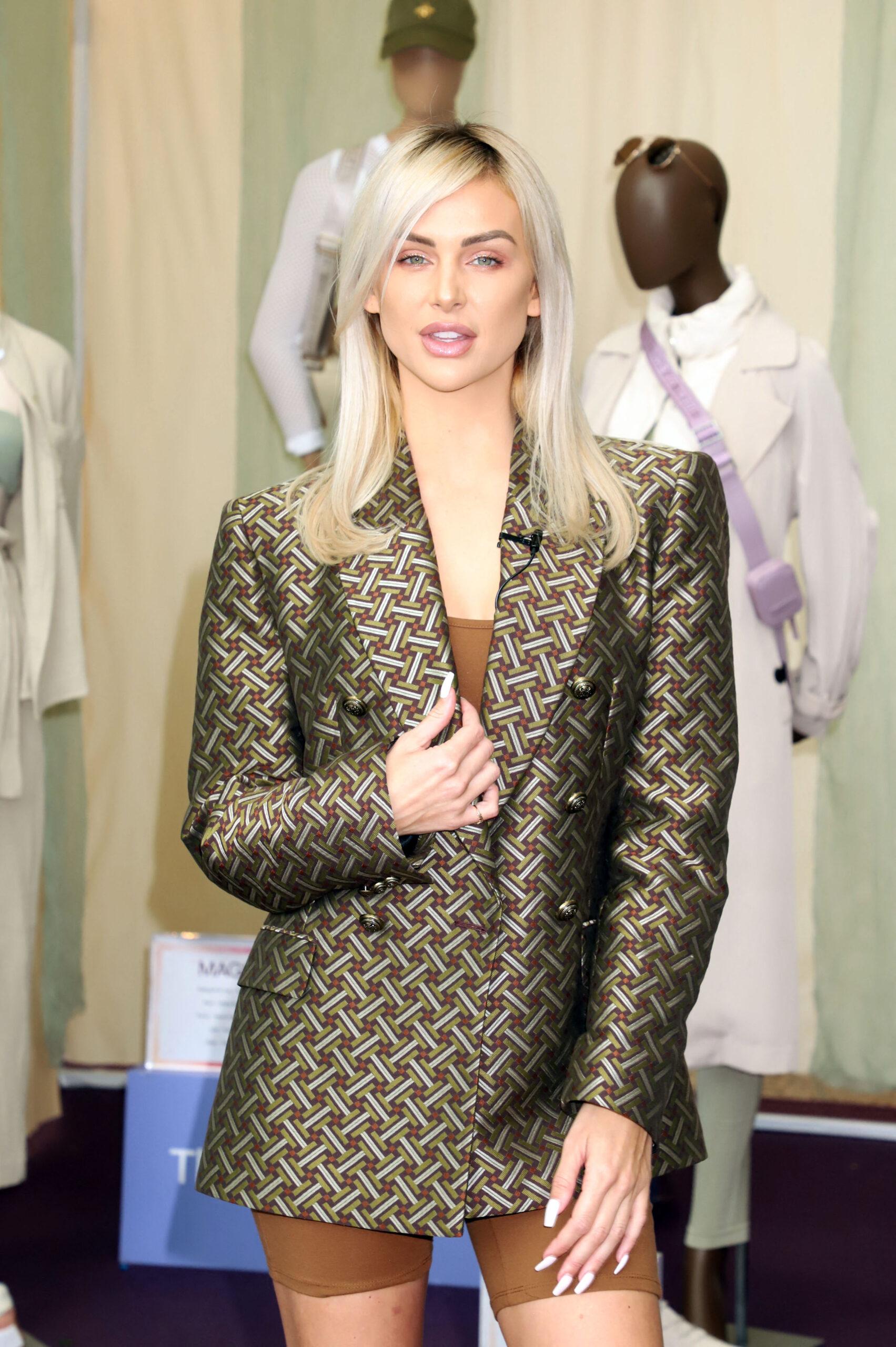 Lala has been very outspoken about her extreme dislike for her ex-fiancé. She even compared Tom Sandoval to Emmett during part one of the "Vanderpump Rules" season 10 reunion.
The Blast recently reported on Sandoval being photographed on a Southwest Airlines flight talking to his mistress, Raquel Leviss.
Over the weekend, he was flying from Nashville, TN.  to Philadelphia, PA. A passenger took a photo of him holding his phone with "Raquel Leviss" on the screen.
Lala took to Instagram on Monday, May 29th to bash her co-star.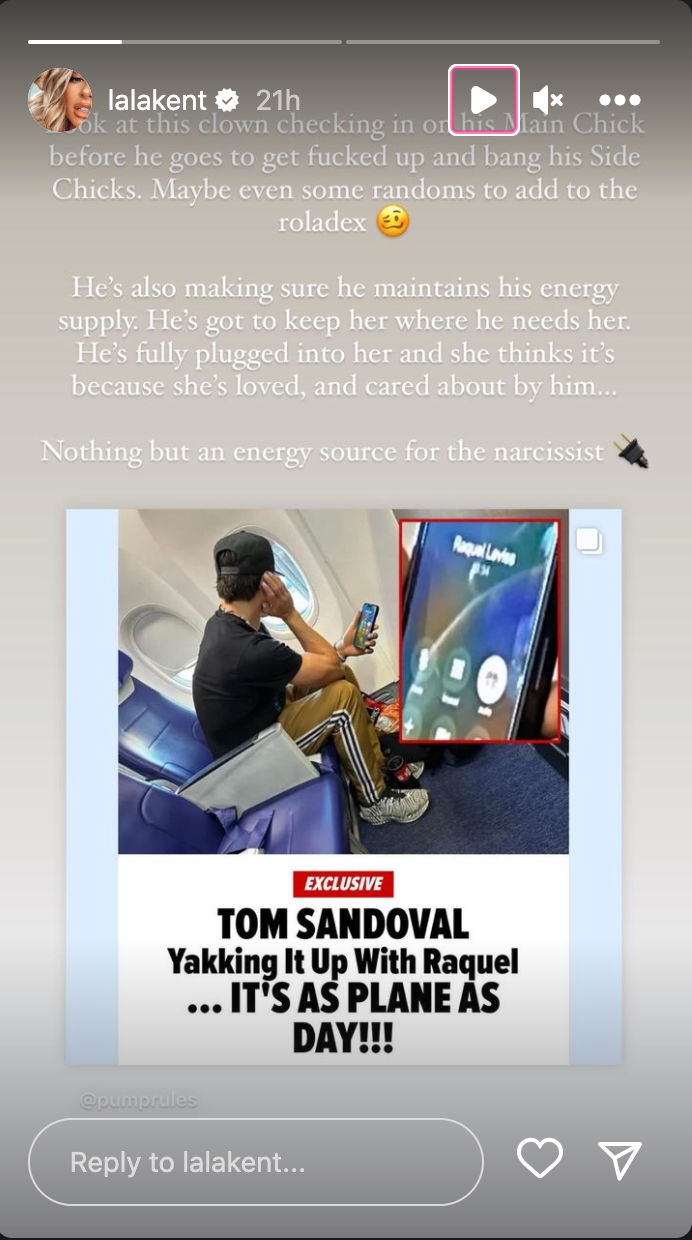 In case you didn't know, Sandoval cheated on his girlfriend of nearly 10 years, Ariana Madix, with Leviss. Their torrid love affair has become a pop culture spectacle and birthed the infamous "Scandoval."
"Look at this clown checking in on his Main Chick before he goes to get f**ked up and bang his Side Chicks. Maybe even some randoms to add to the rolodex. He's also making sure he maintains his energy supply. He's got to keep her where he needs her. He's fully plugged into her and she thinks it's because she's loved, and cared about by him… Nothing but an energy source for the narcissist," Lala wrote on here IG Story.
Part two of the reunion airs Wednesday, May 31st on Bravo.