Toni Storm teased her social media fans with a red-hot upload this week!
The former WWE star flaunted went on Instagram and dropped a sizzling snap. The storm may be a great entertainer as a professional wrestler, but she's also suited to be a model. With her killer figure and beauty, she slays every outfit she wears. The 27-year-old rocked in a barely-there ensemble that showcased her curves in the new addition to her feed.
Toned & Tanned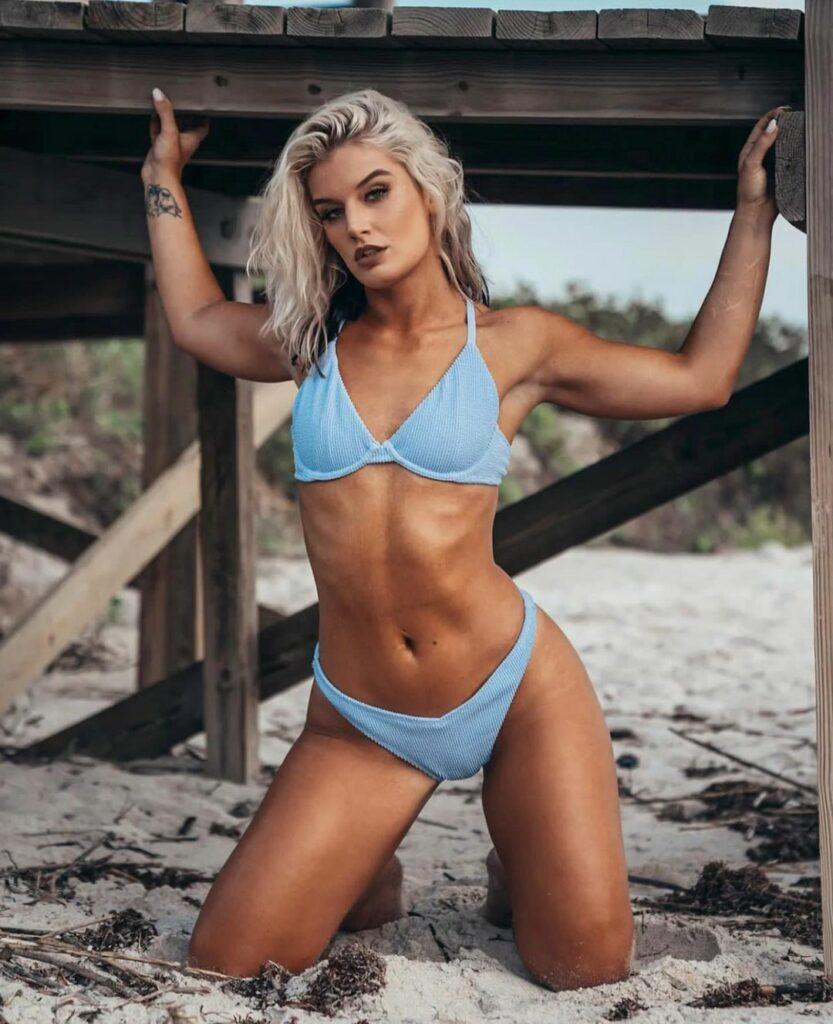 The New Zealand-Australian beauty looked hot as she wore a black leather crop top featuring grommets and a wrap style. It had a plunging neckline that exposed an ample amount of her décolletage, and the tight fit of the garment made her cleavage pop. It seemed like the entertainer didn't bother to wear a bra. However, the thick material of her top obscured the vital areas.
Storm teamed the top with thong bikini bottoms seemingly made of shiny material with an animal print. The scanty piece stretched high over her curvy hips, accentuating her tiny waist. Its black strings, tied in dainty bows, helped highlight her hourglass body. Meanwhile, the high leg cuts displayed plenty of skin and showcased her lean legs.
Legs For Days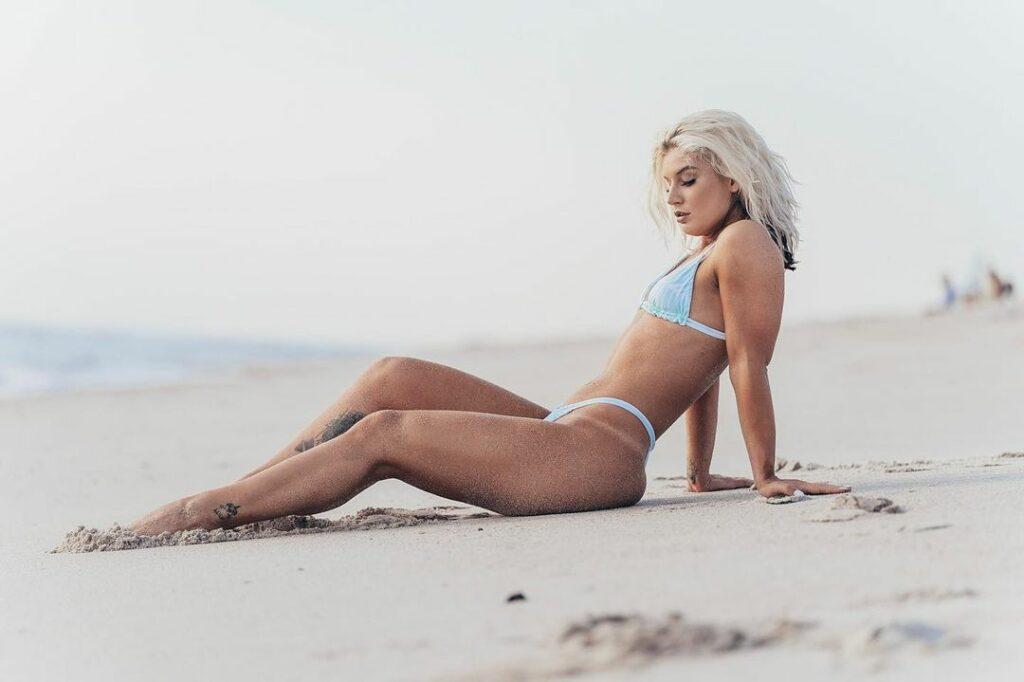 Storm accessorized her outfit with cowgirl boots in black-and-white, several necklaces, and her nails painted in red that matched her lipstick. The AEW Women's World Champion enhanced her striking features with bronzer, contour, back eyeliner, and smokey eyeshadow.
Regarding hairstyle, Storm opted for pigtail buns but left her long bangs hanging, which helped frame her face.
The photo saw Storm standing beside a wooden beam in an indoor space. According to the geotag, she was in Nevada, USA. The TV sensation leaned her shoulder on the timber and bent her right knee. She spiced things up by tugging her bottoms while looking straight into the lens. She also offered a sultry gaze and parted her lips.
In the caption, Storm dropped a desert emoji and credited her photographer, J.R. Hutter, by tagging his Instagram account.
Positive Impressions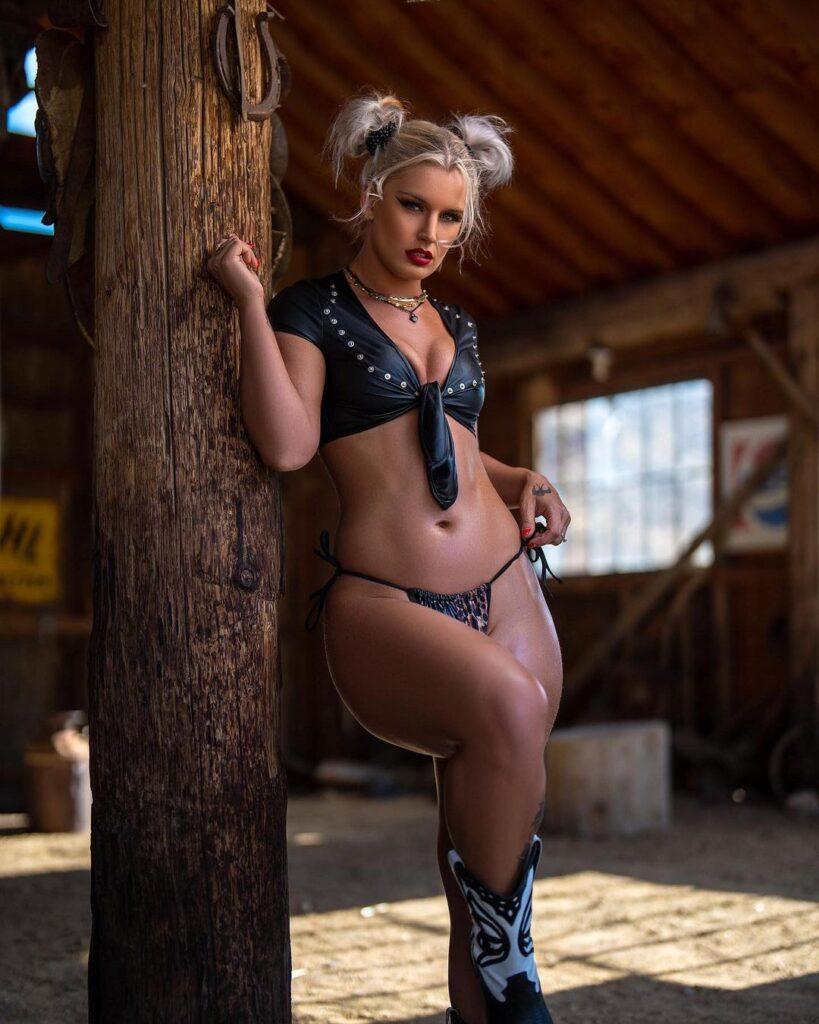 Storm's fans took the time to shower the stunner with compliments. While some left the flame and red heart emojis in the comments section, others were more vocal in their praise.
"Beautiful," one wrote.
"Dang Toni!!!! 🔥🔥🔥" gushed another admirer.
"Gorgeous! 🔥🔥" added fellow wrestler Leila Grey.
"TONI PLS 🥵" noted the fourth commenter.
The post appears to be a fan favorite, as it soon racked up more than 46,000 likes.
Bikini Bombshell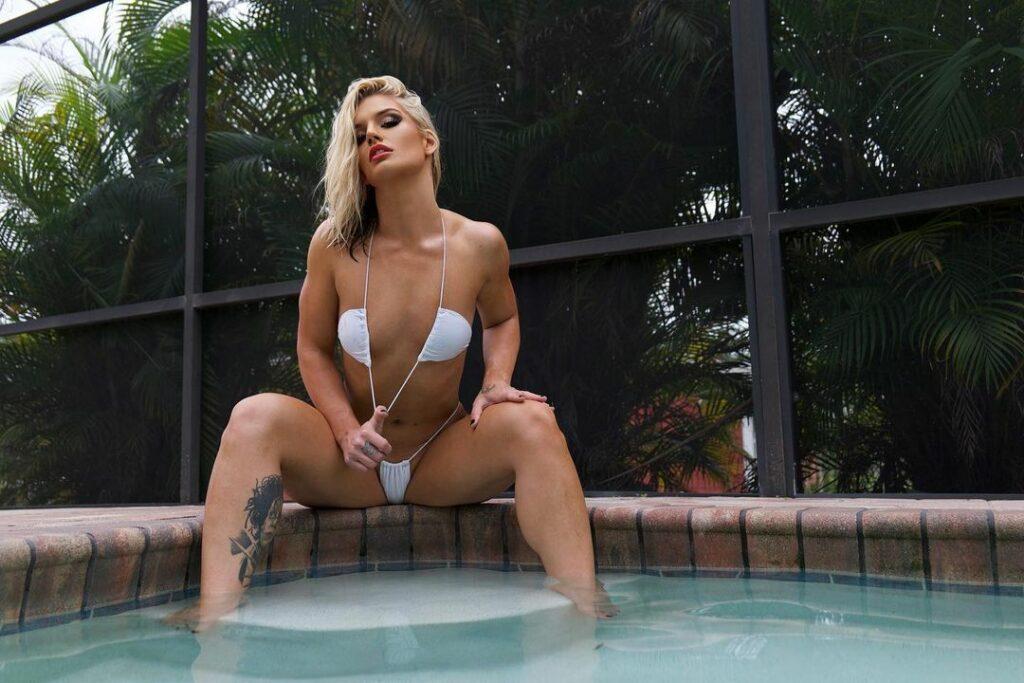 Toni looks stunning regardless of what she might be wearing. She sent temperatures soaring not too long ago when she shared a slide show that featured her looking extremely hot while clad in a cheetah-print bikini.
The pics have attracted over 56,000 likes as of today.
Leaving WWE For AEW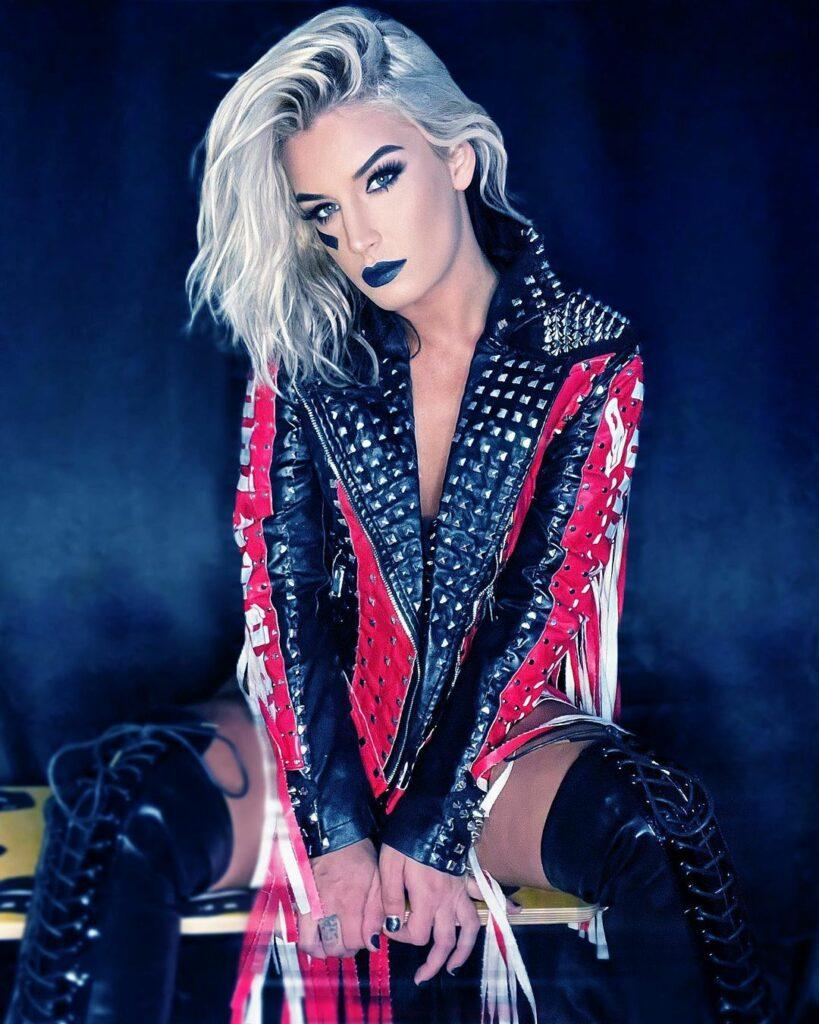 Storm made her All Elite Wrestling debut in March 2022. While appearing on SiriusXM's "Busted Open."
"I felt overwhelmed at that moment," Storm admitted. "I was excited and happy because I just feel like I've been given a second chance at my career, and it's not all over."
Storm continued, "When I left WWE, I wasn't banking on going elsewhere. It was kind of — we don't have that much time without getting too much into it, but I left suddenly. I wasn't prepared for life outside of that at all," adding, "So I'm just so thankful that Tony Khan reached out and has given me a job, a second chance, and an opportunity to do what I love, which is pro wrestling so… I'm excited."