Jennifer Gates is serving body goals just months into her early motherhood journey, leaving fans in awe of her beauty!
The new mom welcomed her child with her Egyptian husband, Nayel Nassar, on March 6, 2023, and has since flaunted delightful pictures of her beautiful family. Successfully handling her responsibilities as a new parent and a career woman, she recently bagged a Master's degree from Columbia University.
Jennifer Gates Is Undoubtedly A Smoking Hot Mom!
The equestrian, who seems to be excelling in her role as a new mom, had her fans fawning over her, following the captivating pictures she posted on the internet.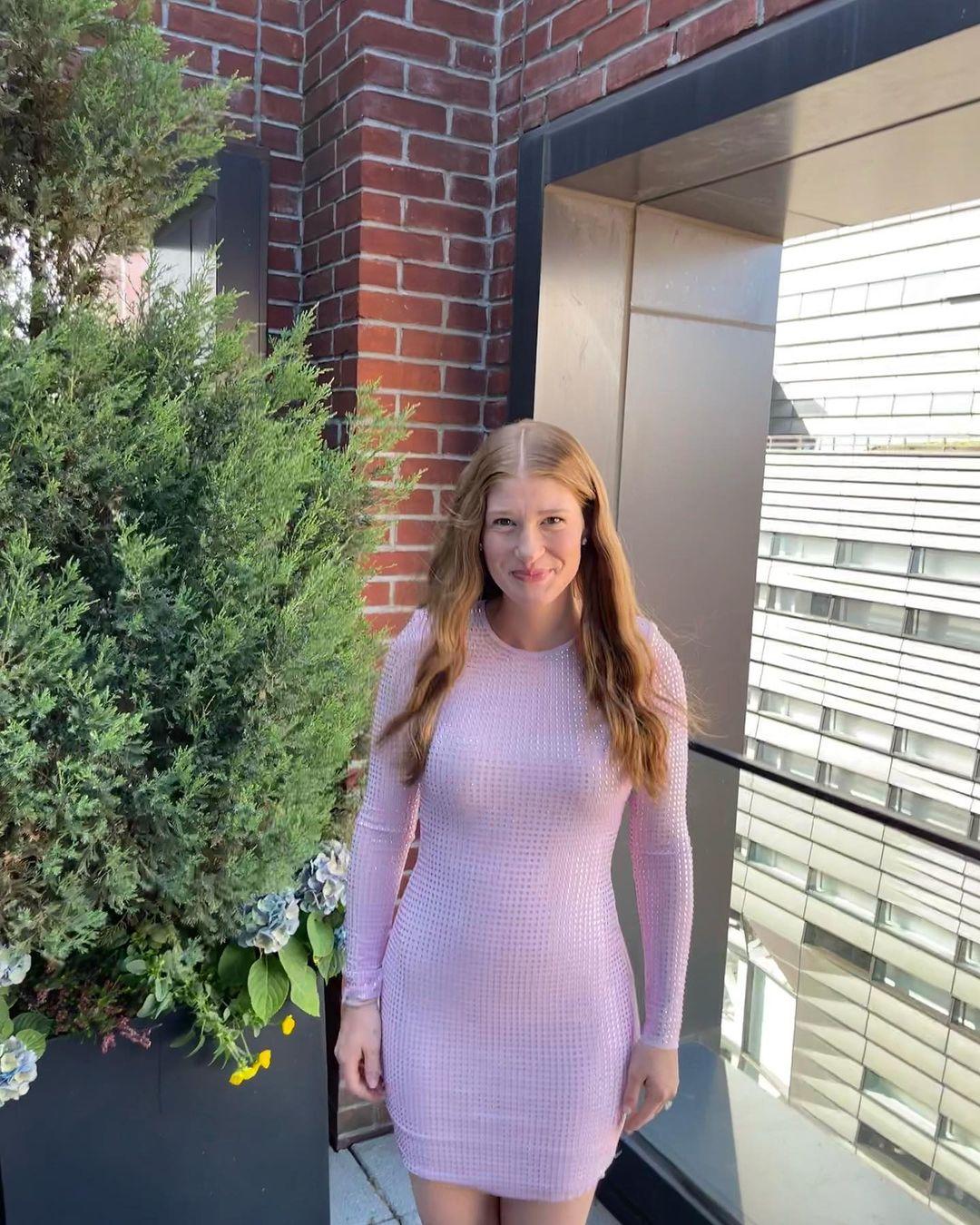 Showing off her two months old postpartum body, she took to her Instagram to post striking pictures of herself looking divine dressed in a long-sleeve body-hugging short dress.
The bejeweled pink attire revealed all her curves, displaying her trimmed tummy and well-defined waist. Keeping her looks simple, she wore diamond stud earrings and rocked her expensive-looking wedding ring on her finger.
Teasing her fans by showing off bits of her legs, the blonde beauty smiled excitedly at the camera and styled her voluminous tresses in a center part. The following slide revealed the gorgeous mom in great spirits as she grinned ear to ear and posed against a wall of red bricks and beautiful green plants.
The last frame was a cute selfie of Gates and her male friend being cordial and sweet with each other while lounging on a rooftop that possessed gray wicker couches and a center table. Proud about the outcome of her snaps and a devout fan of Taylor Swift, Gates penned in the caption, "getting my pink back just in time for the eras tour 💓✨."
Within minutes of sharing her heartwarming images, fans of the equestrian trooped into her comments section to praise the mom of one for her beauty. 
One fan gushed, "Queen is in her LOVER ERAAAA." Another wrote, "Best believe she's still bejeweled ✨✨✨✨✨✨✨." The new mom's younger sister, Phoebe, penned, "Bomb bomb bomb." A third fan observed, "Got your body back fast! 🙌🔥." Another commented, "Girl, you look wonderful. After having your little bubble of joy… Again- congratulation- ❤❤❤."
One added, "Your smile is so genuine and beautiful. You can see how happy you are. 💗." "I'm sooooo envious!!! Farias too?? Wowsa! 🔥🔥❤," revealed another. A female fan added, "All the best in your ERAS travels and interviews"!
The Doting Mom Made Remarkable Memories On Her First Mother's Day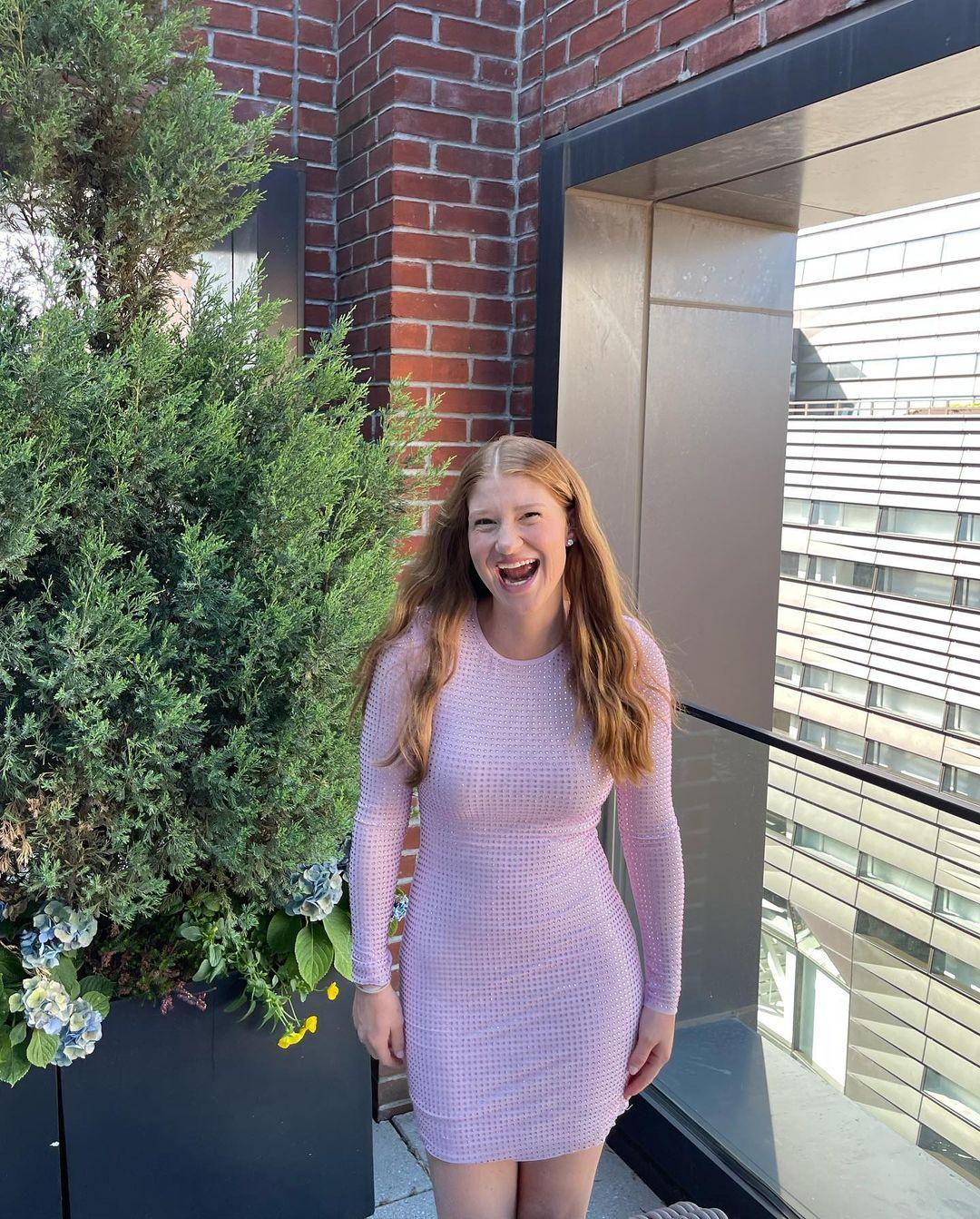 Gates' surprisingly transformed postpartum body comes after the mom of one celebrated Mother's Day for the first time surrounded by extraordinary people. The equestrian took to her Instagram to commemorate the day with a soul-stirring three-generation photo shoot.
In the snap, Gates and her mom, Melinda Gates, lovingly embraced themselves while the excited grandmother happily carried her granddaughter in her arms. The mother and daughter duo smiled sweetly at their newest addition to their family.
The working mom looked flawless in yet another pink dress, while Melinda opted for an orange top and white trousers, which she accessorized with a wristwatch and silver necklace. On the other hand, the family's latest addition was dressed in a floral-patterned mini-dress. The inspirational trio posed in a park surrounded by a greenery background.
Expressing her feelings about the special day, Gates penned in her caption, "Happy Mother's Day! 💓🌸✨ This one is extra special as a new mommy to our sweet Girl. Feeling even more grateful and in awe of all those who are mothers in any capacity. You are rockstars 🙏."
Gates' Divorced Parents Reunited For Her Graduation Ceremony
Aside from being a mom and wife to her fellow equestrian husband, she's also the eldest daughter of famous American business magnate and Microsoft co-founder Bill and his ex-wife, Melinda.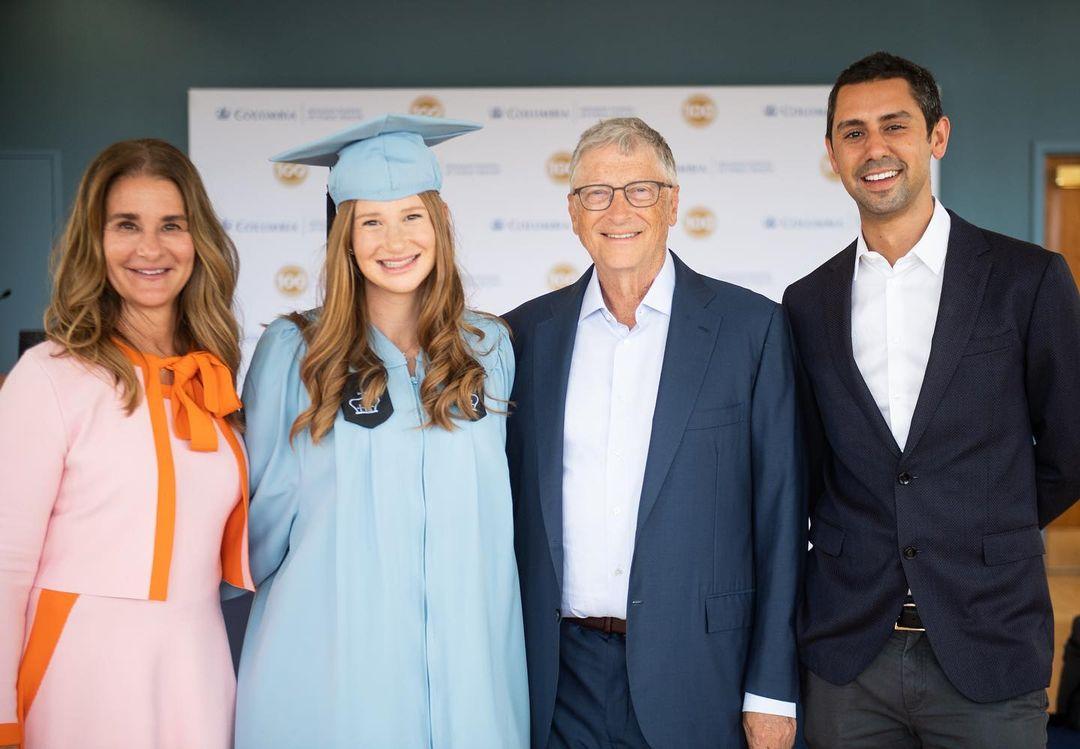 Although the pair aren't together anymore, following their split in 2021 after 27 years of marriage, the exes came together recently to celebrate their daughter on her big day as she earned a Master's degree in public health from Columbia University.
Flaunting her milestone and happy family online, the mother-of-one took her Instagram to share a picture of her parents looking proud and excited. 
She posed in a blue cap and graduation gown and stood between her parents while wearing a bright smile on her face. Her supportive husband, Nassar, was also present for her tremendous milestone and stood beside Bill in the snap.
In the accompanying caption, Jennifer expressed her appreciation for the educational institution that allowed her to study with them. "(Accelerated) Master of Public Health. Thank you, @columbiapublichealth, for this incredible educational opportunity and the village around me who made this possible. Grateful."