Joanna Gaines is officially the mother of a high school graduate!
With an upcoming season of "Fixer Upper" filming and a new hotel in the works, the Gaines have much to be excited about. However, those were pushed aside as the family focused on celebrating their eldest child and son, Drake, as he graduated from high school over the weekend. For her part, Joanna posted a video highlighting moments from his childhood on social media.
Joanna Gaines Is Shocked At Her Son Drake's Quick Maturity
Even though the day her son will leave the nest to fend for himself is closer than ever, Joanna could not help but gush about how grown her baby boy had become. Taking to Instagram, the emotional mother-of-five uploaded a clip that she set to the tune of Tracy Lawrence's "Time Marches On" to spotlight some of her fondest memories of Drake.
These memories, captured on camera, printed out, and laid out on a brown surface, featured the now-18-year-old as an adorable baby holding a toy monkey, wearing a cowboy outfit, and playing baseball.
The bittersweet throwbacks also showed a young Drake running into his mother's outstretched arms, receiving his diploma at his high school graduation, and posing with his beloved family after the ceremony. The video wrapped up with a brief glimpse at his graduation hat, perfectly laid at the end of the surface.
"It feels like just yesterday that we were cheering him on as he took his first steps…but last weekend, as he walked across the stage to receive his high school diploma (!!), we were cheering him on as he took his first steps into a world beyond what he's known. We're so proud of you, Drake. ❤️ #16," she penned in the caption, referencing his baseball jersey number.
She followed up with a second update, focusing on Drake hugging his baby brother Crew while waiting in his seat to receive his diploma. The Magnolia Network founder captioned the post, "Melt. My. Heart. ❤️."
Despite the happiness behind both posts, Joanne decided to lock the comment section, leaving fans to like the first post 73k times and the second nearly 75k times. The editor-in-chief's celebratory update comes amid her and her husband, Chip, having to adapt to the changes in Drake's life.
One such change came when the young adult had to get his driver's license, which his parents were initially "so excited" about. However, the excitement was very temporary for his mother, as his dad recalled to PEOPLE in 2021:
"Then we get this kid his license, and the first morning he goes to drive, Jo bawls her eyes out. She was just devastated and wanted no part. She wants to hire him a chauffeur!"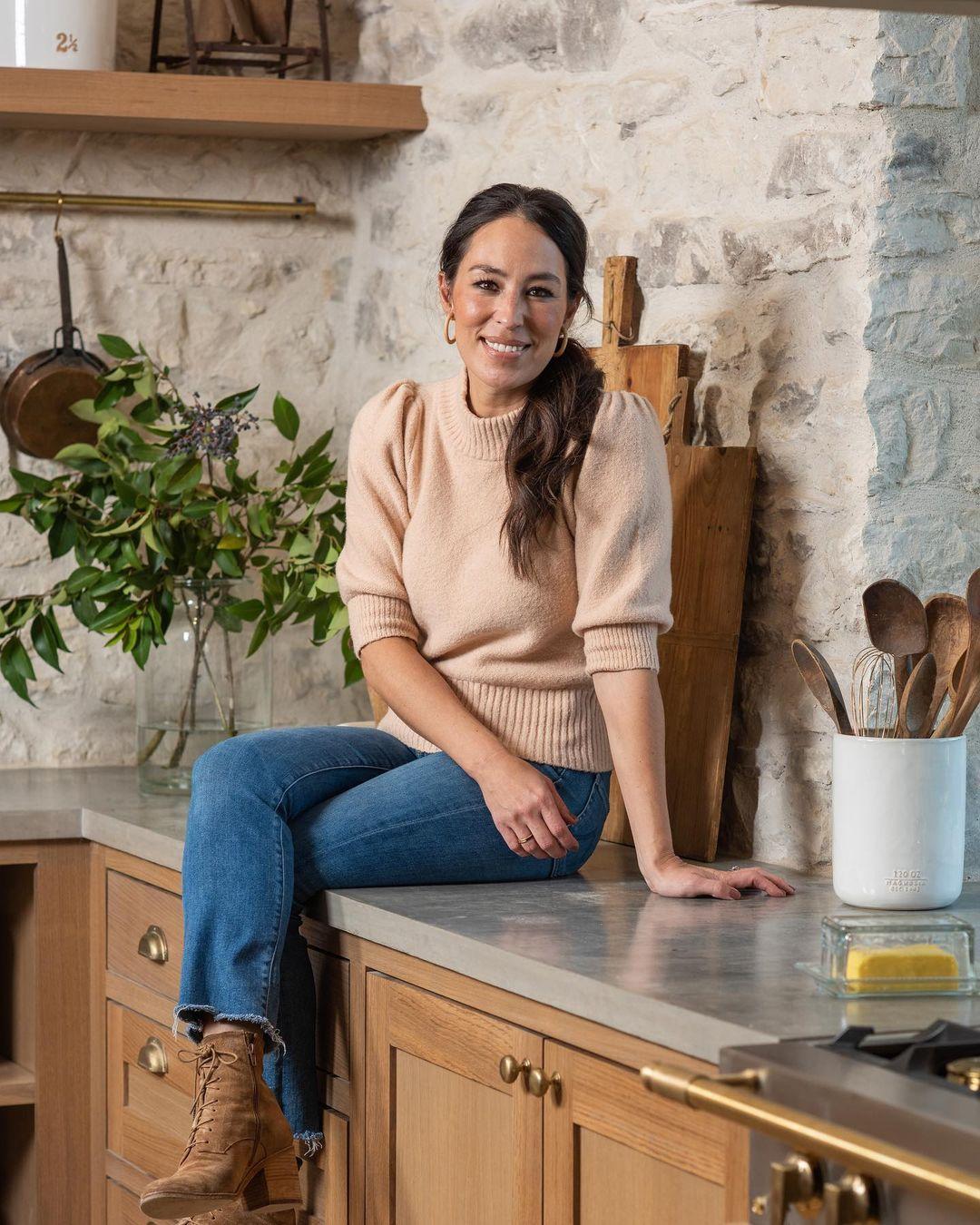 Later in 2022, Joanna reflected on her son becoming a college student in an essay, writing, "In the grand scheme of heartbreaking things, this one comes with a lot of gratitude and excitement … But still, my first child is moving away, and our family dynamic will change because of it, which can feel like a loss of its own."
The Kansas-Born Beauty Ticked THIS Experience Off Her Bucket List
Last month, The Blast observed that the doting mom came full circle when she took a trip to where her mother, Nan Stevens, grew up. She showcased the experience in a video she shared with her 13.7 million Instagram followers, including snippets of her dad Jerry, walking the streets of Seoul, Korea, with her husband and kids.
She was also seen trying on traditional hanboks with her mom before the family sat to watch a baseball game together. The crew made a cute cameo, demonstrating the cultural head bow while donning a traditional hanbok.
Although lengthy, the reality star's caption touched on the trip's significance, which was her mom's lifelong dream for her and her family. It read in parts:
"We met family we've only ever seen pictures of. We saw the cherry blossoms in full bloom. We walked the same streets my mother did as a young girl and then again as a young woman with my dad's hand in hers."
The footage was set to The Cranberries' 1993 song, Dreams" and has gotten almost 290k likes since it was posted on April 12.