Demi Lovato seemingly had an unexpected visitor! It was neither fans nor her heartthrob boyfriend, Jutes, but one of her long-time loves. 
As you may know, the "Camp Rock" actress is overly attracted to extraterrestrial creatures and has a thing for them. Whether it is gushing about extraterrestrials or documenting them, you can find the Disney Chanel alum doing this effortlessly. And recently, the Grammy nominee appeared to have had an encounter. 
It Was Demi Lovato's Lucky Day As She Sighted An U.F.O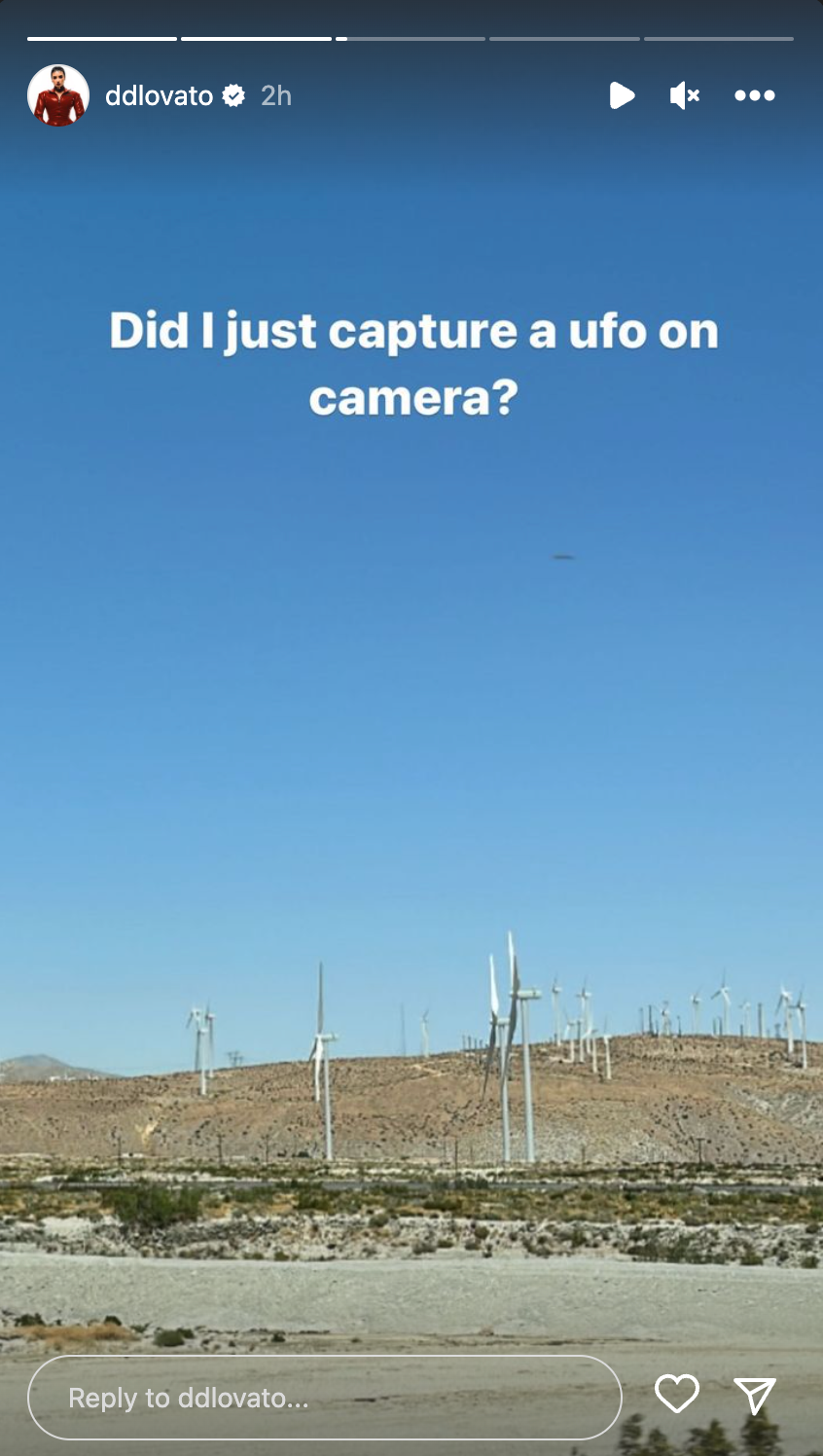 The "Heart Attack" singer, who was possibly over the moon, took to Instagram to announce to her fans that she got lucky enough to have sighted a U.F.O. She posted on her Instagram stories a snap of what she captured on her phone's camera.
Although blurry and captured from a distance, the snap unveiled a mysterious entity floating high up in the clear blue sky. The surrounding where the singer sighted the image appeared to be a wind farm with several high wind turbines rooted on a vast expanse of land. In the picture's caption, the songwriter wrote, "Did I just capture a UFO on camera?"
Lovato further shared a zoomed image of the mystery object she saw. In the snap, she drew a big circle over the item, highlighting the nature of the thing to her 153 million followers. 
Adding more emphasis that it was a U.F.O., Lovato uploaded another up-close snap. From the image, the mystery object had a flat shape. Although there's no telling its exact length, the thing was neither long nor short. 
It's no surprise that the "Sorry Not Sorry" singer was quick to notice the U.F.O, given that she has a documentary dedicated to revealing the truths about U.F.Os. In the documentary "Unidentified," the singer and her sister embarked on several adventures searching for UFO hot spots and out-of-this-world realizations.
While speaking about the Peacock series, Lovato revealed how her love for extraterrestrials came about. She said, "I had a profound experience on my 28th birthday. I made [alien] contact, which was a pretty mind-blowing experience. Since then, I started to look into this more and wanted to do a show about it."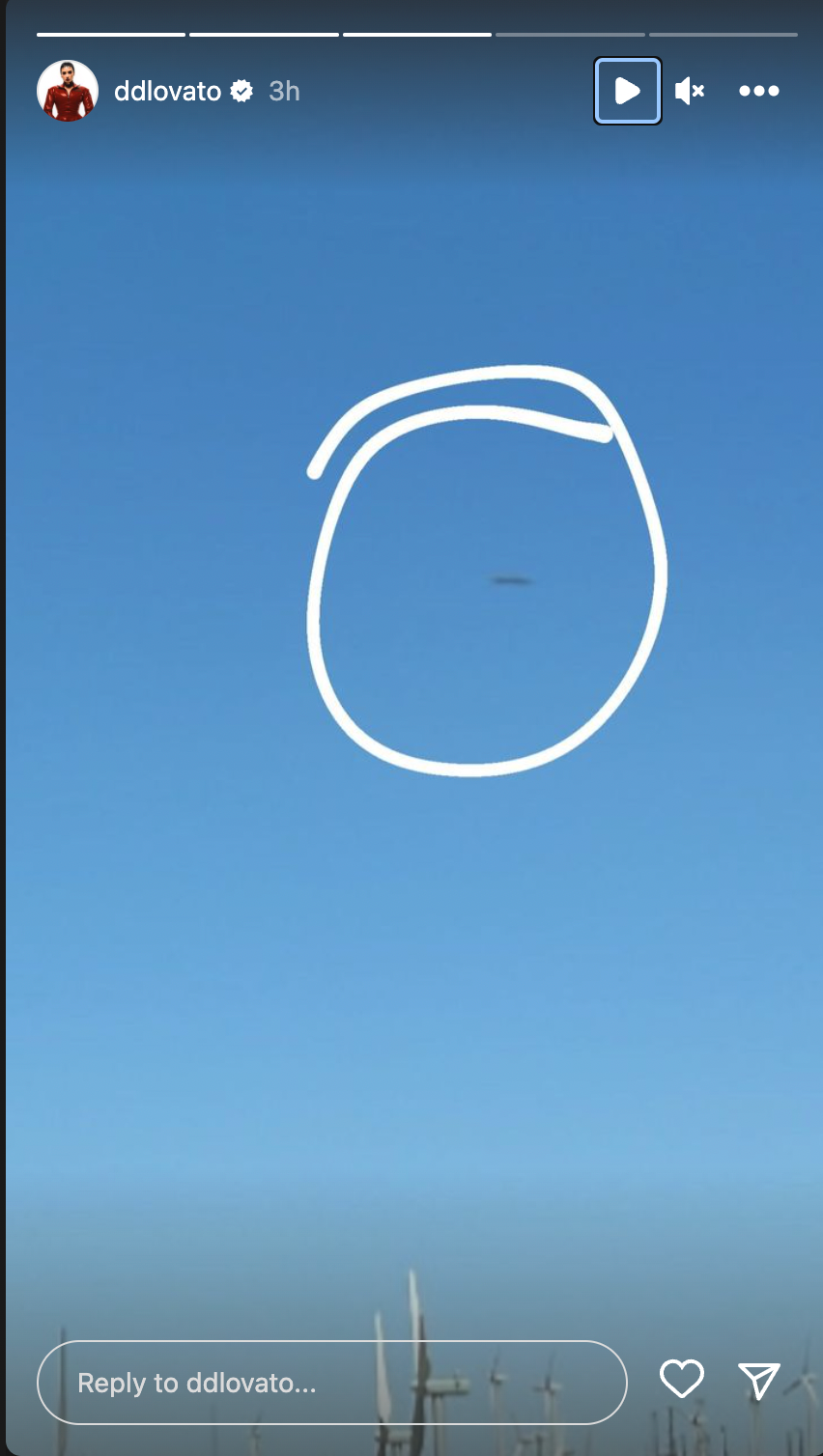 When asked what she saw from her experience, the "Barney &Friends" child actor wasted no time detailing it. She said, "We were stargazing, and we tried to do this protocol where you make contact, and suddenly, something showed up directly above us in the sky."
Lovato continued, "It was huge lights that made a question mark, almost, in the sky — and then it just backed out. I realized [then] that my life would probably change spiritually because I also have a spiritual connection to this journey."
The 'Heart Attack' Singer Found The Term 'Aliens' Derogatory
As the "Glee" actress explores other creatures from other planets, she previously expressed that those creatures shouldn't be called specific names. During an interview with Pedestrian, the 30-year-old singer first expressly explained her beliefs concerning those creatures and their relationship with humans.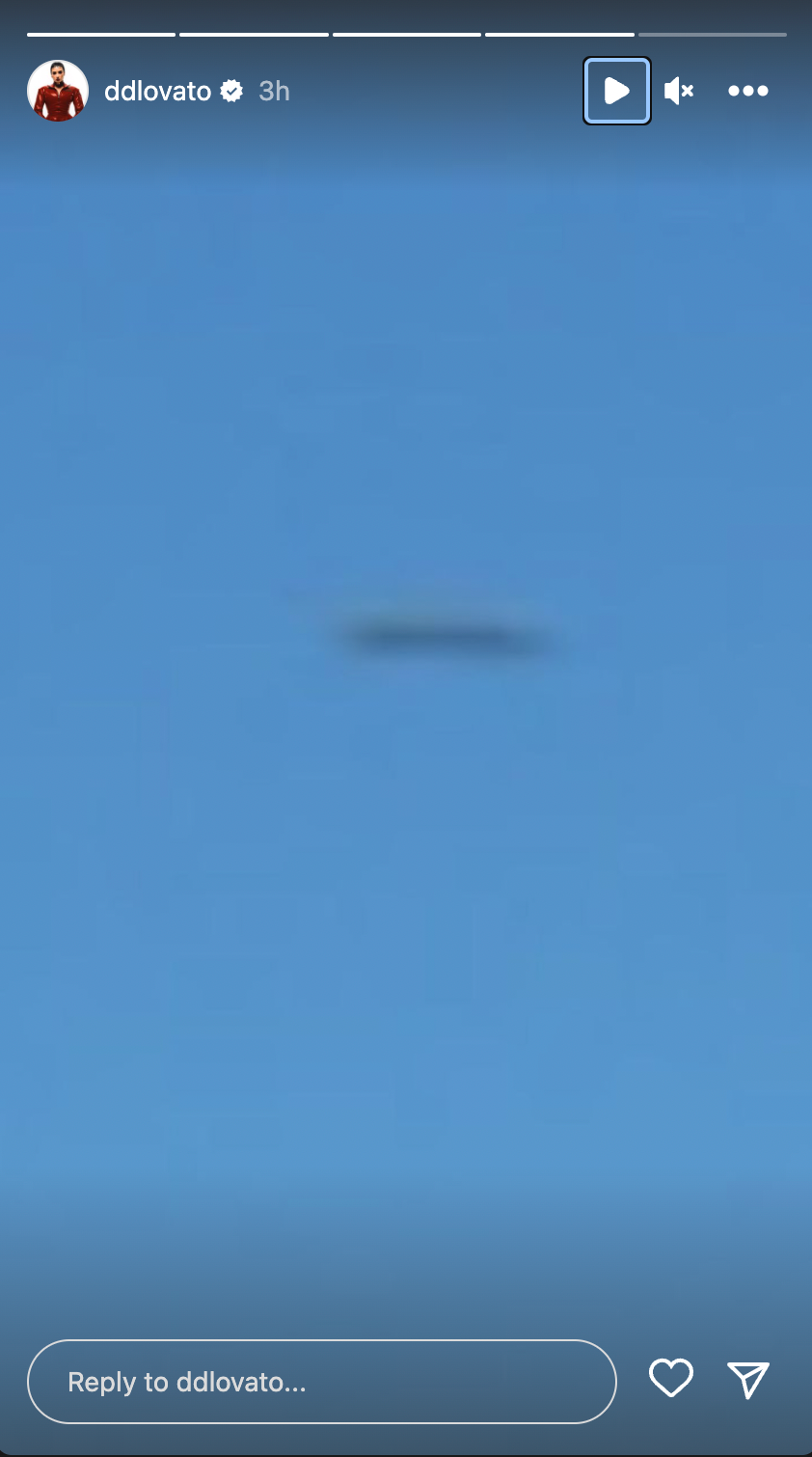 The "Princess Protection" actress opined that those beings from other planets don't intend to cause harm to humans. She further expressed her displeasure towards the name "Aliens" generally used in addressing the creatures. 
She said, "I think that if there were anything out there that would want to do that to us, it would have happened by now. But we have to stop calling them aliens because aliens are a derogatory term for anything. That's why I like to call them E.T.s!"
The word "alien" has sometimes been used to refer to immigrants or individuals from other countries. The term has become "controversial and considered dehumanizing by immigration advocates."
Lovato further told the news outlet the purpose of her documentary on Peacock. She said the series gives "an understanding of how much we need to take care of our planet and how much we need to learn how to expand our consciousness."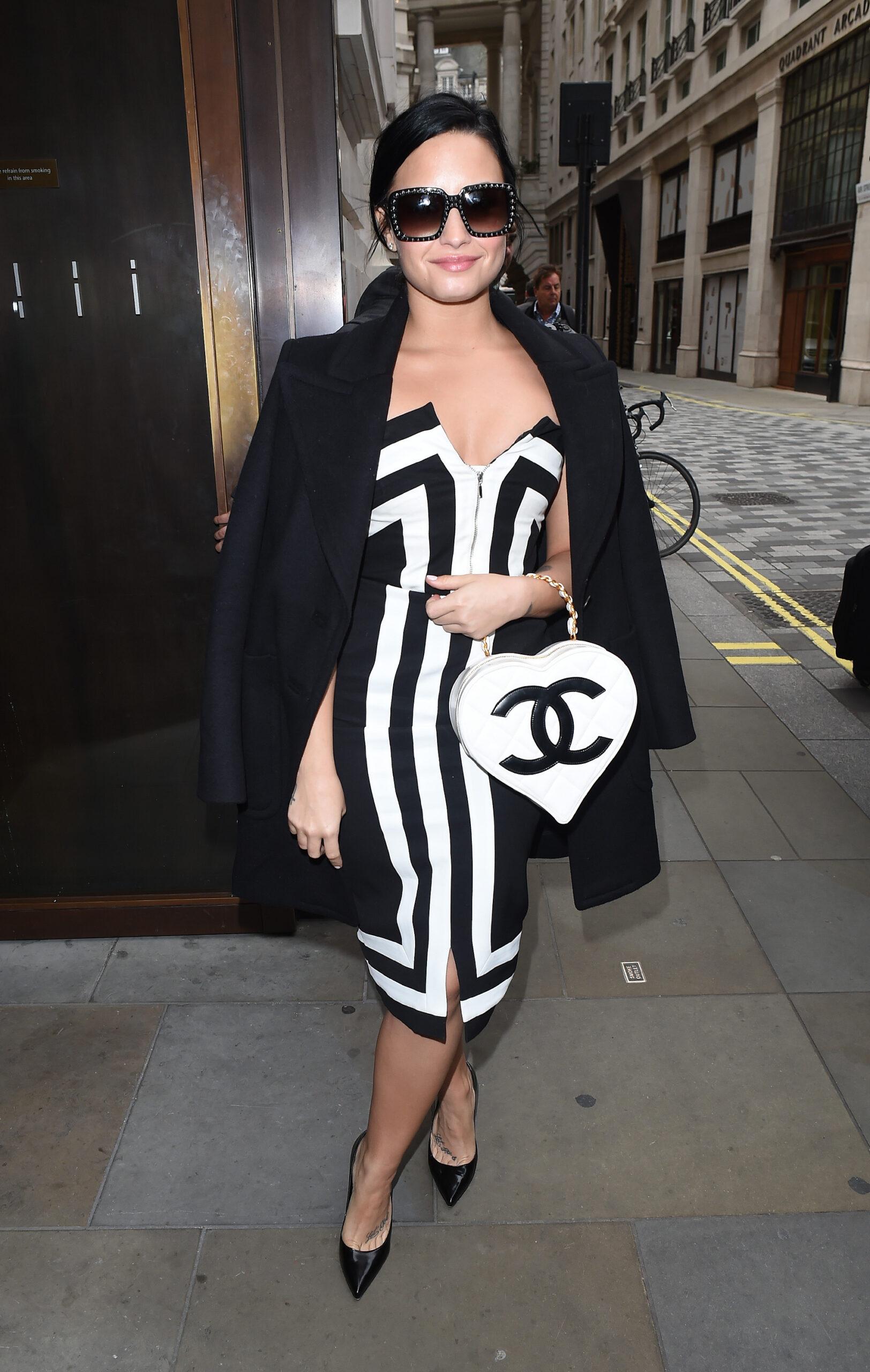 "I think the world is becoming more open," the Disney star added. "Slowly but surely, I think that we're making progress. And we're slowly getting there. But, you know, any progress is progress!"