Keke Palmer is gaining well-deserved attention for her enviable physique months after welcoming her only son Leodis Andrellton whom she shares with her boyfriend, Darius Jackson.
Since welcoming baby Leo, Palmer has never shied away from flaunting her postpartum form on social media, which she recently did, catching her proud baby daddy's eye and prompting him to hint at a possible number two.
Keke Palmer Shows Off Her Postpartum Curves In New Instagram Pics
The Emmy winner has done it again with a jaw-dropping view of her voluptuous body post-birth, and fans cannot get enough as they showered her with compliments.
As seen on Instagram, she rocked a cheetah-patterned form-fitting dress, reaching her mid-thigh and featuring long sleeves and two attached straps forming a V on her bosom. Palmer shared three slides of herself in the outfit. The first showed a full view of her leaning with one hand on a screen door while one leg was slightly raised.
Fans could see her chunky open-toe strappy heels in the frame. In the second snapshot, like the third, Keke's glammed-up face no doubt drew attention, with her perfectly styled black curls left to cascade down her shoulder.
The 28-year-old wrote in the caption, "'Big Boss' the movie and album is here May 12thhhhh!!!!! Get tf into the DOLL. Don't be late to the party." More than 706k admirers dropped likes on the post, and thousands, including celebs, headed to the comments to appreciate her beauty. 
Her partner Jackson led the comments, teasing her, "Leo MIGHT need a lil brother," indicating his openness to having another child with the actress. Socialite Lori Harvey also commented on Palmer's good looks, while actress Vanessa Hudgens exclaimed, "Wowza wowza."
At the same time, a follower gushed, "The body is bodying – face card never declining" before another noted, "That after baby glow always hit different!!! Love this for you, sis." Similarly, an admirer exclaimed, "Girl, you were beautiful before, but that baby added an extra umphhhhh! These pics are everything! My queen! My Goddess! Much love!"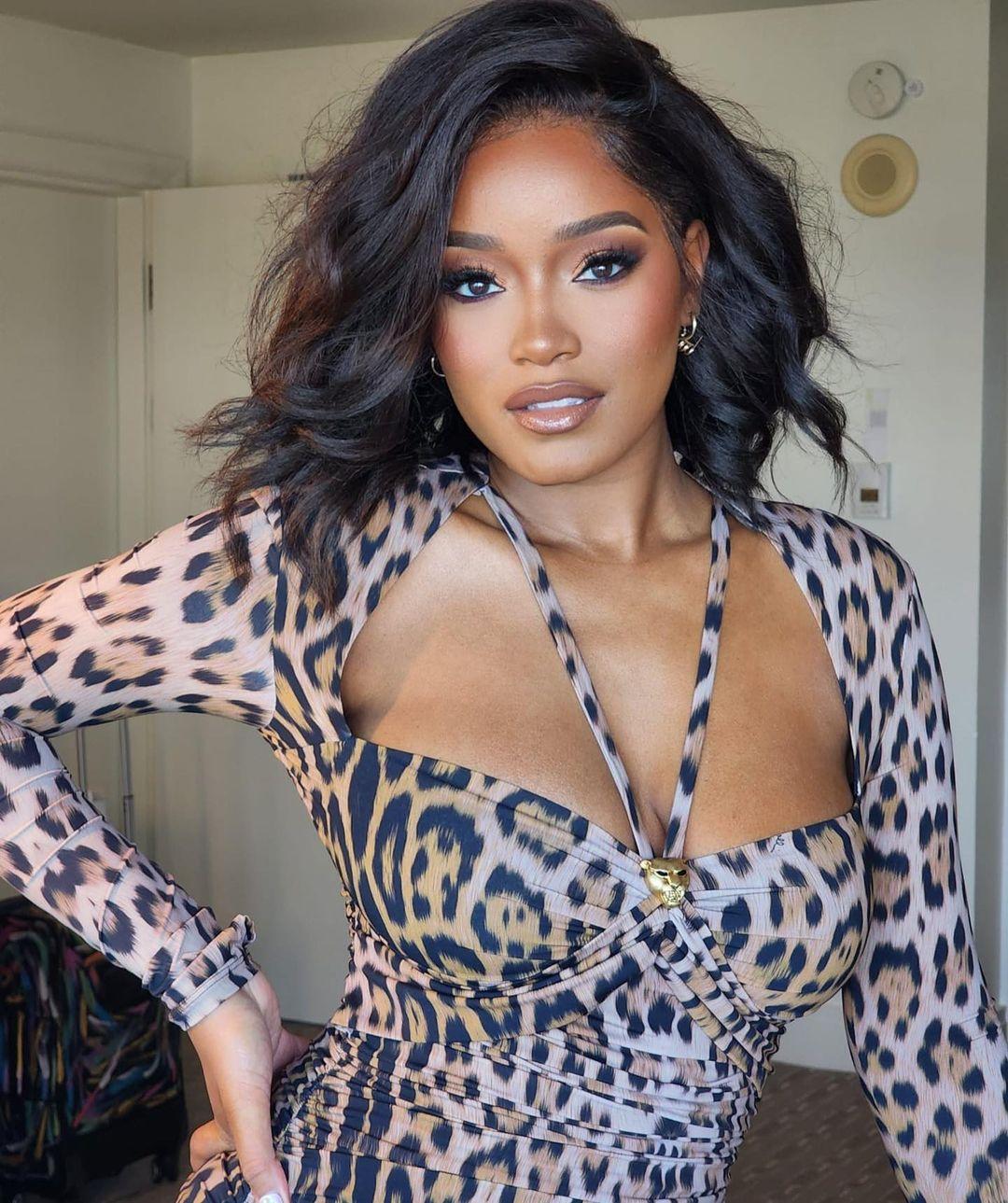 Days before, the SAG Award winner shared another post emphasizing her unique curves, which she credited her son for, alongside her now-flawless skin. In the uploaded video, she looked like she was getting prepped for an unknown project in a body-hugging black blouse, colorful leather skirt, and a jacket.
In the caption, Palmer thanked Leo for her hips, boobs, and backside, which she claimed to have not had before. She also pointed out how the pregnancy was good for her skin, which used to be a problem for her. She stated via the clip:
"Last time I spoke to you all, I told you my son cleared my skin up. Skin is still skinning."
"The Wool Cap" star further mentioned, "And now I'm about to let you know that he [Leodis] gave me something else, B-b-b-b-body! Get into it 'cause, period, period, period…." Almost immediately, her admirers sent praises, including the likes of Kandi Burruss from "Real Housewives of Atlanta," who raved, "That body is BODY-ING!"
Another fan commended her for looking "AMAZZZZZZZING" after acknowledging her son for "doing the lord's work" on her body. Multi-talented performer Chlöe Bailey also penned "Bawdy DOWNNNN."

The 'Shrink' Actress Used Her Progressing Motherhood Journey To Advice New Mothers 
As a new mother, Palmer has always been open about her journey with not only snaps of her postpartum body but also with counsel for fellow new moms.
Last month, during her interview with PEOPLE for their "Pretty in Pink" portfolio, she touched on the body changes mothers experienced following childbirth. The "Madea's Family Reunion" star urged such women to avoid the pressure of returning to their pre-pregnancy bodies as the significant thing was to do only what made them feel good.
She added, "Get whatever diet you want or workout regimen that works for you. And if that's not what you're worried about, don't worry." Later, Palmer disclosed that following her son's delivery, she did not want to do anything initially but eventually felt like she needed to be active.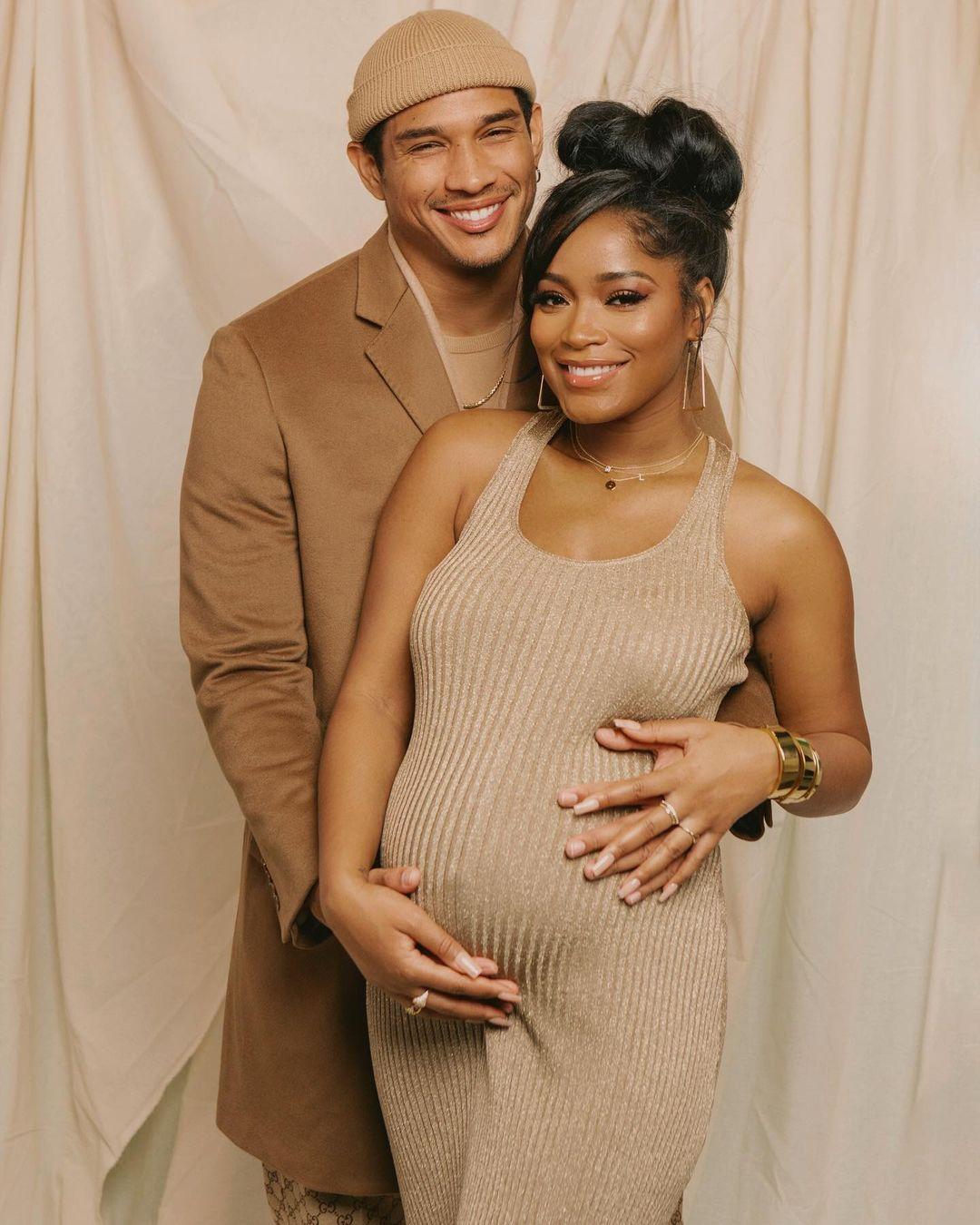 With that, she encouraged new mothers to move at their own pace and avoid getting caught in the "hype of it all."