Derek Jeter is a dad of four! And a first-time boy dad after the surprise birth of his son last week!
Derek Jeter Has A Full House
The retired baseball player shared the exciting news on Twitter that his wife of eight years, Hannah Jeter, secretly welcomed another cub to their pack! He wrote, "Kaius Green Jeter 5-5-23."
The little one joins his big sisters Bella, 5, Story, 4, and River Rose, 17 months. Fans were unaware that Hannah was expecting again, and they haven't revealed why they kept the news on the down low when they haven't with their other pregnancies.
Regardless, the little guy is here, and fans anxiously await the pictures of Jeter's first son. Jeter and Hannah don't often make public appearances with their children, so who's to say when we will get a snap of the baby boy?
The last time fans saw the girls in public was back in 202 when their dad was honored for the New York Yankees Hall of Fame. Hanna was pregnant with River at that time.
Derek Jeter & Hannah Jeter Have 10 Years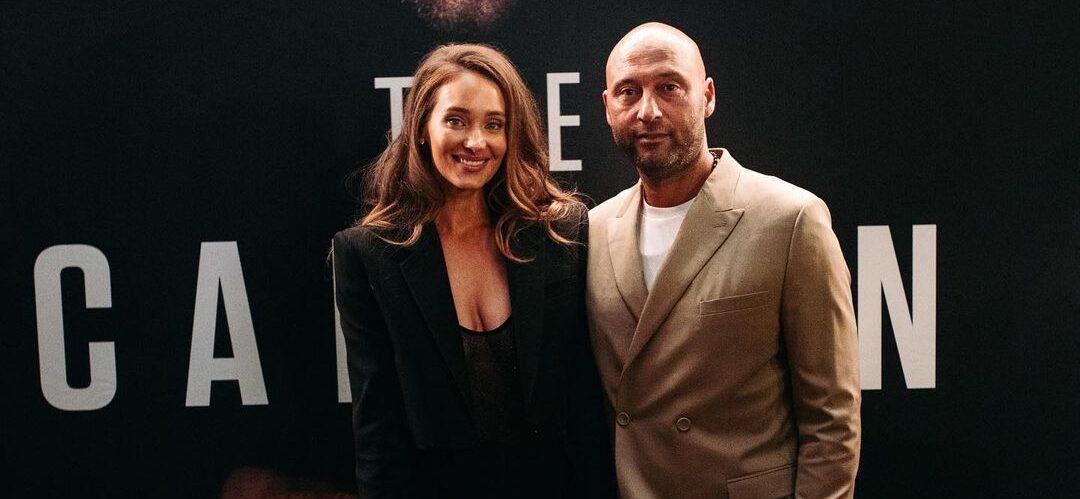 The couple tied the knot in 2016 after Jeter proposed in 2015. But they met and began dating in 2012. Shortly after they married, the couple welcomed their daughter Bella in 2017; the story followed, and in 2021, sweet River Rose.
The family is fast expanding! Fans were excited and shocked that Jeter became a dad of four instantly. "2041 Yankee," wrote one hopeful follower.
Parent USA was sure that the two were ready for another. "#parentslove fits you two so well, and you've had lots of practice! Practice brings excellence, practice, and loving hearts! It is our honor to follow you, Mom and Dad."
"YESSSS! YESSSSS! Congrats Cap. We got ourselves a shortstop in 21 years!" wrote another baseball fan. "I'm picking him up for my fantasy team right now," joked another.
'Sleep-Deprived' Dad, Derek Jeter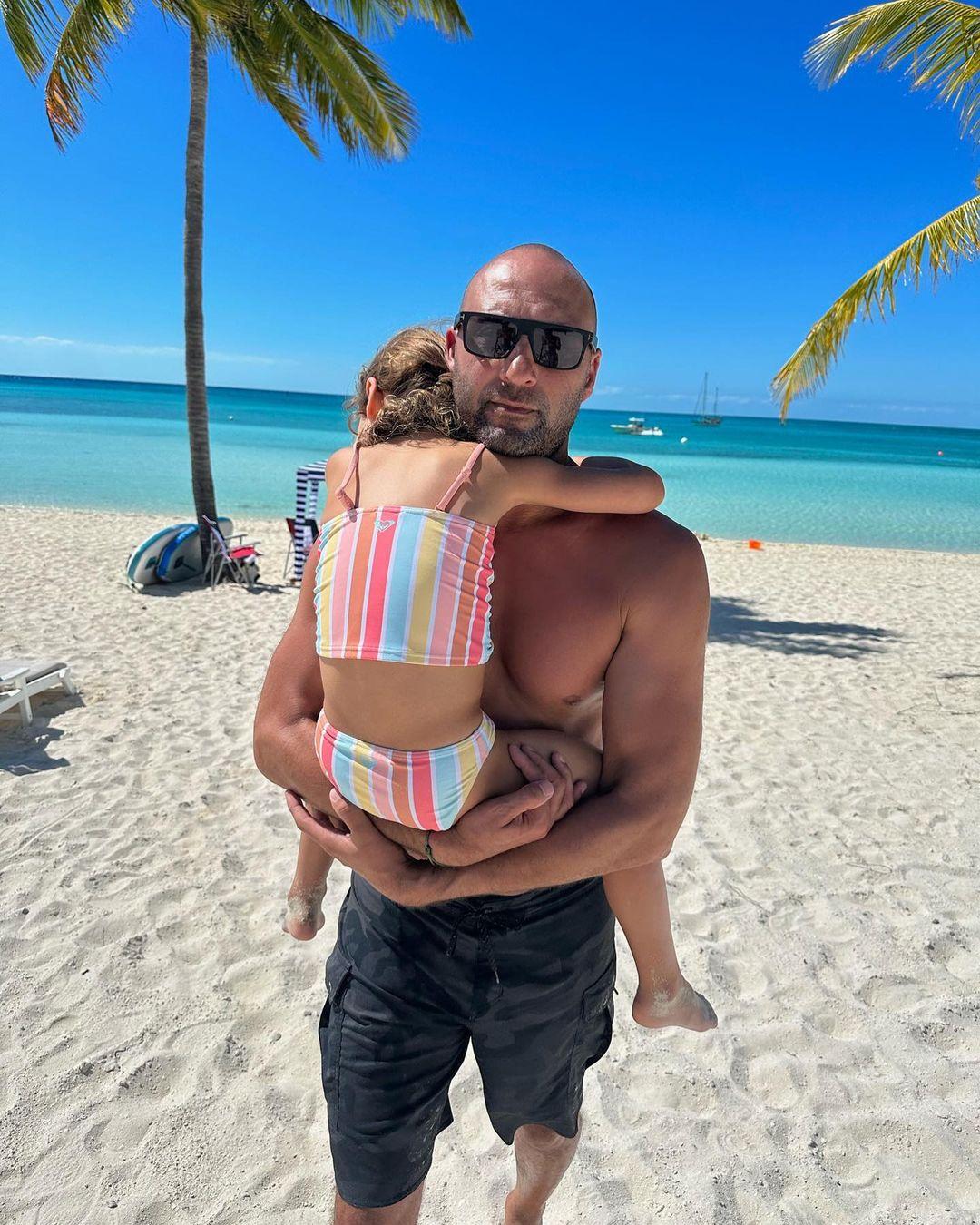 The athlete clarified by changing his Twitter bio to "Sleep-deprived father of four" that he is in the thick of it. When he retired as a shortstop in February, he committed to being the ultimate girl dad.
He shares pics of himself playing with his three daughters in his backyard. "How do you stop time??" he asked his follower about the rate at which his kids are going. When he speaks of his kids, he says it's chaos.
"It's controlled chaos. It's school pick-ups and drop-offs; they do my nails, toenails, makeup, and lipstick. It's the greatest thing I've ever experienced, though, my girls, they are the absolute best," he mused when he appeared on The Tonight Show with Jimmy Fallon.
Hannah shared the same message about the news of baby Kaius on her Instagram, but besides that, she is keeping quiet about her newest edition.