Bre Tiesi recently received a super expensive gift for her 32nd birthday from the father of her child, Nick Cannon!
The social media influencer, who shares a son, Legendary Love Cannon, with the TV host, was surprised with a luxurious ride and took to the internet to rave about the grand gesture her baby daddy pulled off for her. 
Bre Tiesi Is The Latest Owner Of A Luxury Sports Car!
The mom of one who has been a fierce protector of her well-blended family was rewarded for paying her dues from her child's father.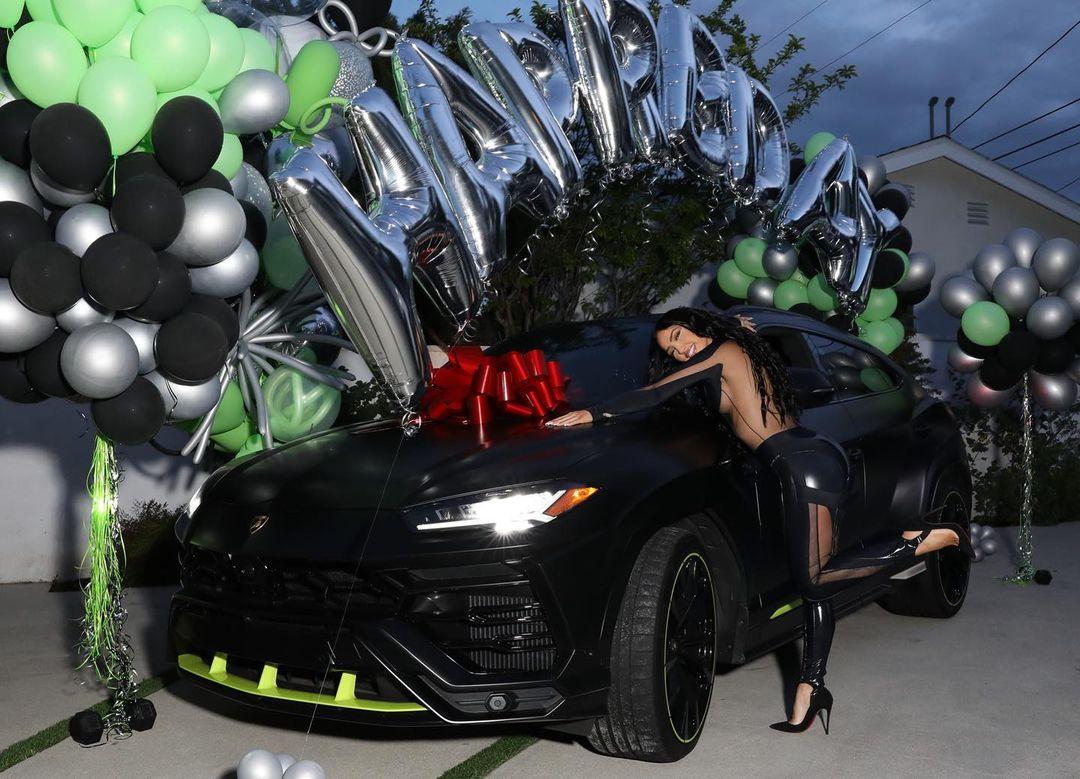 Taking to her Instagram account to inform her 534k followers of the tremendous surprise gift, the fitness trainer gushed about her special day and posted a carousel of snaps featuring the sports car, herself, and her son, Legendary. 
In the captivating pictures, the former model looked sophisticated and fierce, dressed in a see-through body-hugging black Mugler jumpsuit. The bottom of the ensemble, which featured a leather material, gracefully accentuated her curvy backside. 
Her toned back, and thighs were visible through the sheer fabric, giving her a bold yet sultry look. She paired her outfit with red bottom stilettos and allowed her jet-black wavy tresses to cascade down her back to her waistline. 
Also appearing in the snaps and towering beside her was the black Lamborghini Urus, gifted to the "Selling Sunset" star by Cannon and fully customized to the influencer's taste.   Making the surprise gift more glamorous, black and green balloons were decorated and placed above the sports car, with a "Happy Bday" balloon banner in the center of the other balloons. 
The excited celebrant struck several cute poses beside her new whip and even featured her son in the photos. Her little one, Legendary, was placed in the driver's seat while Tiesi carried the toddler and smiled enthusiastically for the camera. 
Legendary appeared happy for his mum and had a big smile plastered across his face while the former model joined her son in basking in the euphoric feeling they felt at that moment. Captioning her uplifting post, Tiesi revealed how she didn't intend to celebrate this year's birthday but got surprised by the rapper.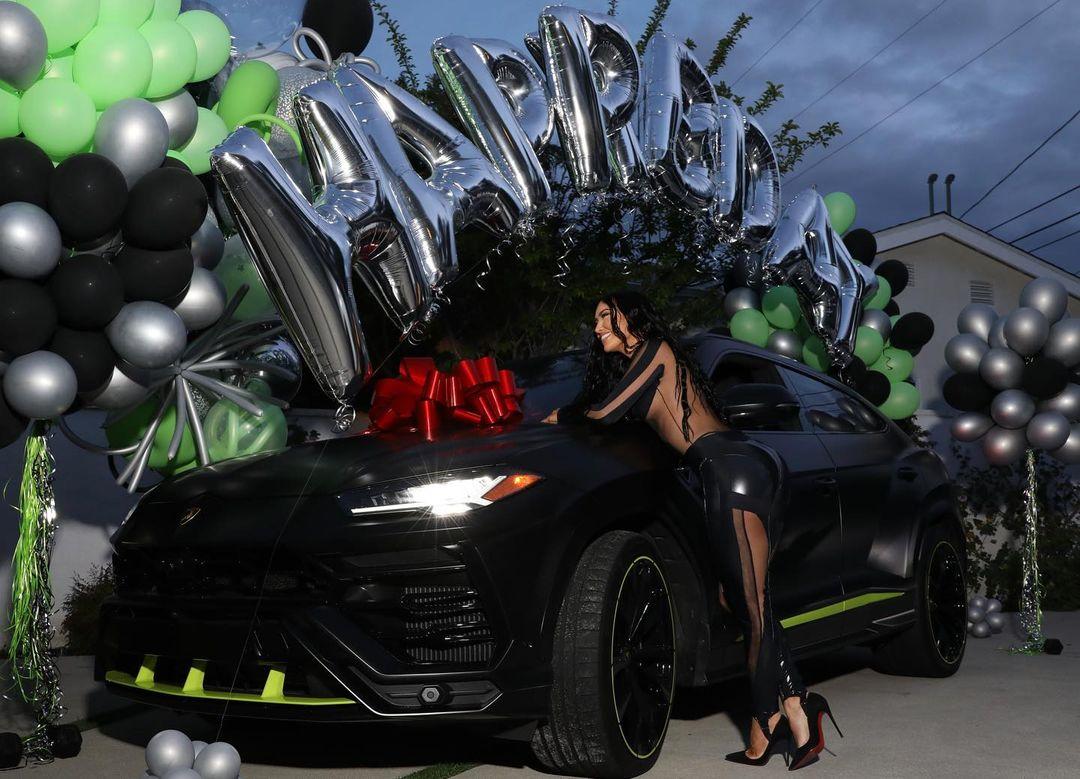 She added, "@nickcannon, I have no words. I had just here, stared at it, and cried with ledgy. You go above and beyond! We love you so much!!! If I didn't already feel like a bad bitch, I do now! 🧩🧩🧩"
Responding to her heartfelt gratitude, Cannon commented in her comments section, writing, "Happy Born Day, my love! You deserve it all and more!!! Lamborghini looks fly on you!! Now just be careful!!! ❤️❤️❤️❤️."
Other supporters of the social media influencer extended their love and support for her, with one fan commenting, "can confirm this thing drives as a beast 🏎️ happy birthday bre you beautiful human x."
Another wrote, "Happy Birthday, Sis!!! Love to see the smiles on your faces"! A third fan asserted, "You deserve it 🔥🔥🔥." One individual observed, "Maybe you'll be the one to lock him down. He seems wowed by you. 😂 Happy bday"!
It is no surprise that Tiesi is receiving princess treatment from the 42-year-old comedian, as she has always been a staunch and vocal supporter of the TV host concerning his personal life or career goals.
The Blast previously shared that Tiesi went all out to support and celebrate the comedian as he launched his two new shows. In honor of the commencement of "The Daily Cannon," a new live morning show hosted by the actor/rapper on Amp, and "Celebrity Prank Wars," the former model surprised him with an enchanting celebration.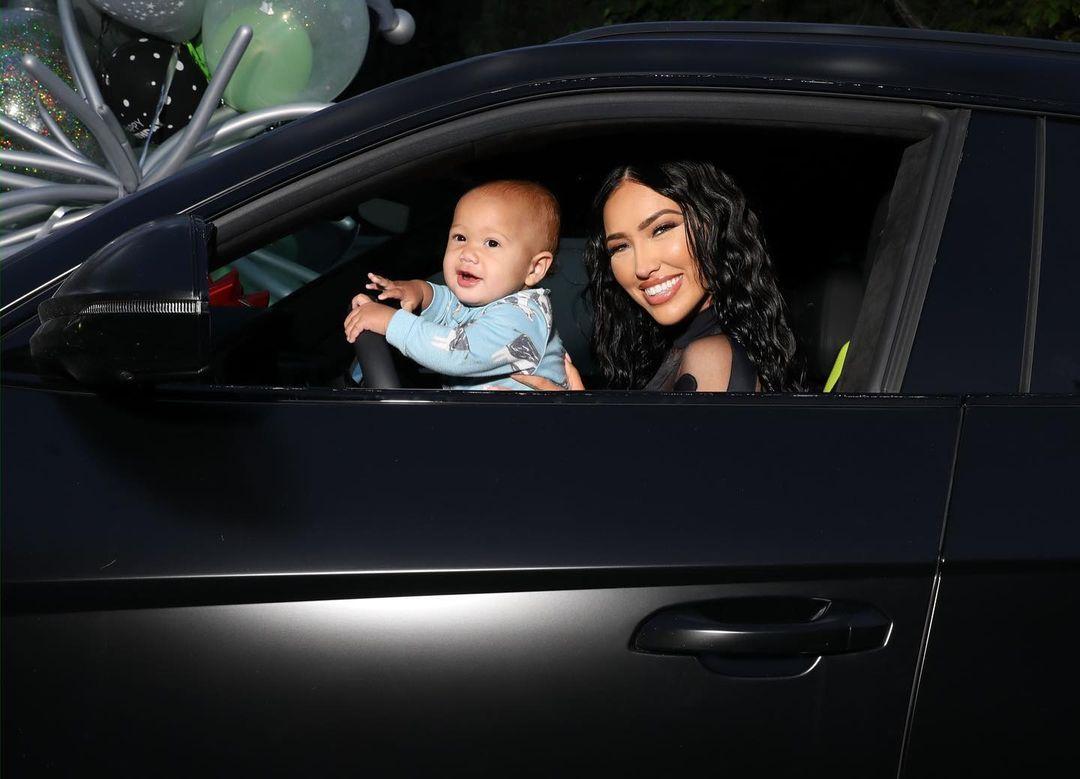 She arranged balloons, cupcakes, and their son, Legendary, for a small but remarkable surprise for the TV host. She took to her Instagram Story to share a video of her setup.
The realtor added a caption to her post, "Congratulations @nickcannon on both of your new shows!! The hardest working man around! Legendary, and I love you very much 💕."
In another post, the mom of one uploaded pictures from their little celebration, which included a smiling Cannon dressed in a wine-hooded sweatshirt and matching pants holding onto their toddler and cupcakes. 
Cannon Proved His Love For Tiesi And Their Son On Valentine's Day
The "I Do" rapper and the "Selling Sunset" star habitually throw grand gestures for each other on special days. 
During this year's Valentine's Day, Tiesi raved about how overly "grateful" she was to have the rapper in her life. She took her Instagram to express her feelings and uploaded a video revealing how she spent the day.
In the reel, an Avon truck was seen delivering her a jaw-dropping collection, comprising a bouquet of rich red roses and numerous red and white inflatables she carried indoors, placing them in her living room.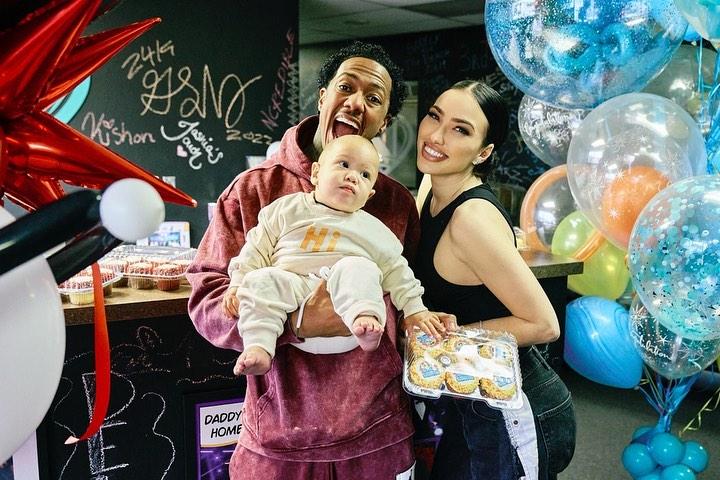 Amid filming, she opened up a package to reveal chocolates with a love-shaped box, after which fans saw her balloon-swamped ceiling, matched with confetti. Some decorations, including rose petals, were littered on the floor, while several balloons had "Happy Valentine's" on them.
Adding a caption to her post, she penned, "grateful," and an emoji to convey her affection for the gifts alongside "#happyvalentinesday."