Pasta for dinner, anyone?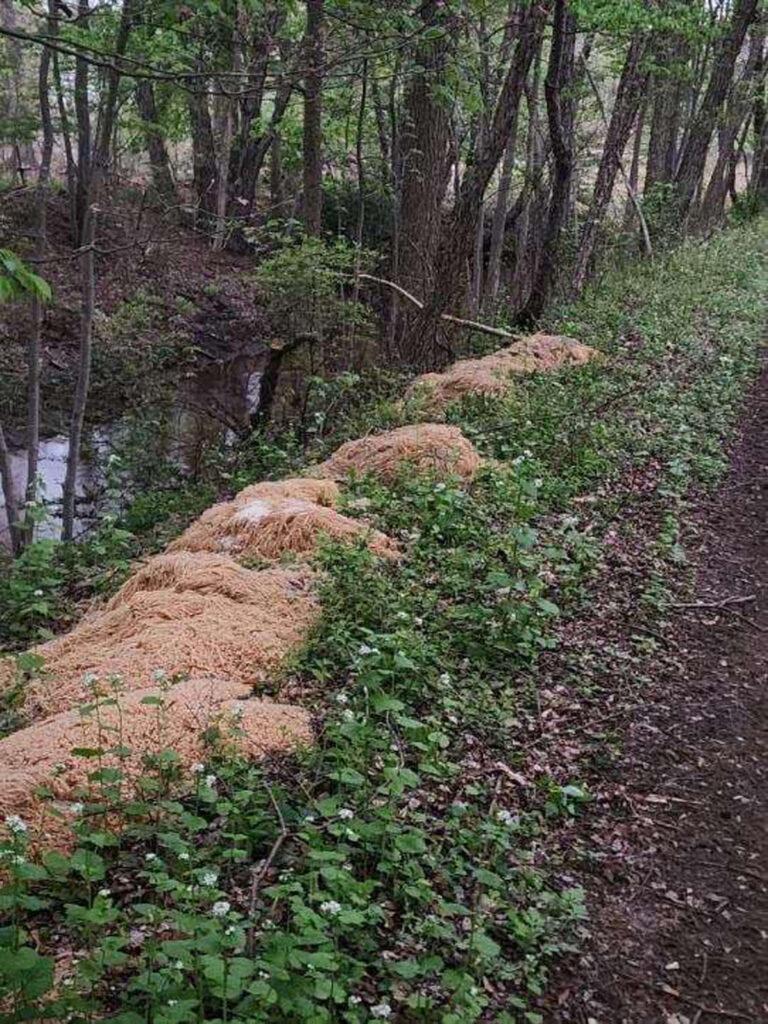 A New Jersey creek now contains a variety of pasta, if so!
Last week, a mysterious collection of pasta somehow appeared in a creek. The delicious reason why a massive amount of pasta was arbitrarily found in a stream? No one knows!
No, This Is Not A 'Monty Python' Sketch: A 'Massive' Amount Of Pasta Was Found In A NJ Creek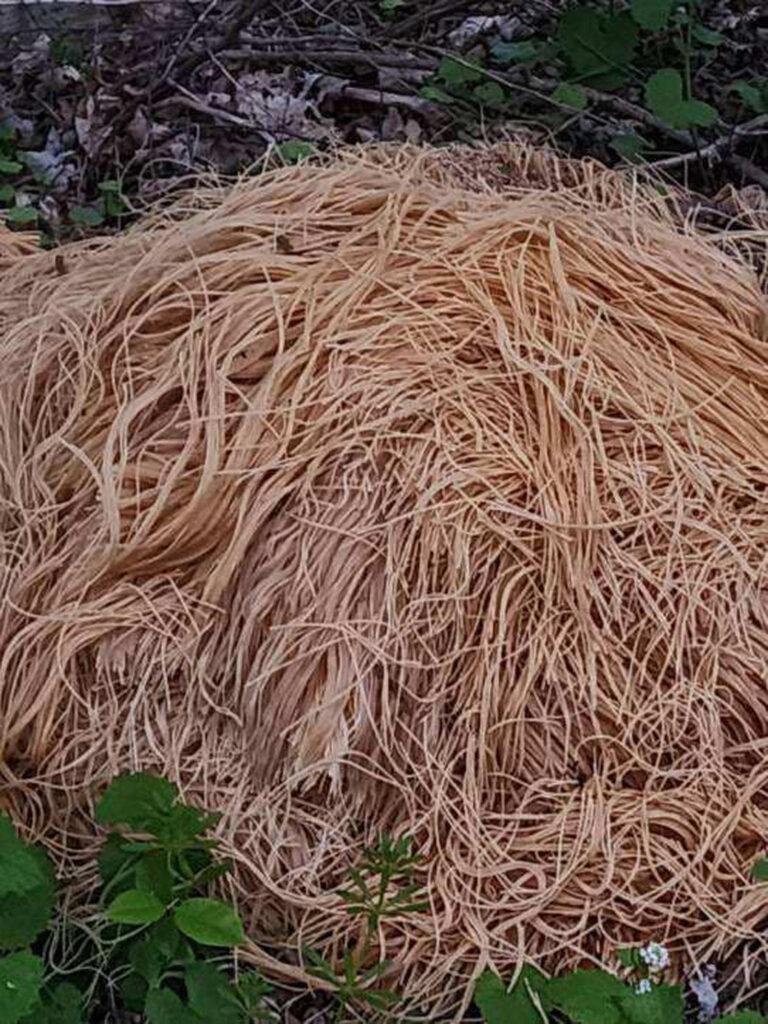 The mounds and mounds of pasta were surprisingly varied! The Washington Post identified "Mushy spaghetti, macaroni, and ziti" in the pile. There was also alphabet-shaped pasta in a bank! (via the New York Times)
The variety of pasta had been found by a local New Jersey woman who had run for local town council in the past; Nina Jochnowitz went to check out the scene after a resident from Old Bridge Town Ship, NJ, brought the set to Jochnowitz's attention.
Jochnowitz then reported to the scene, snapped photos of what she saw, and then took to various Facebook community groups to share her photos.
Before Jochnowitz posted the photos, she alerted the Old Bridge Town Ship officials to no avail.
"They didn't respond to email or voicemail," Jochnowitz said. According to the outlet, she also felt "disgusted" by the sight. She also reported, "There were 25 feet of pasta that had been dumped." The 25 feet of goodness translates to an estimated 300 to 500 pounds left in the woods.
"It's not the worst thing I've seen in these woods," she added. Jochnowitz also noted it was common for residents to get rid of unwanted items at the scene. Removing unwanted material is common; Old Bridge Town Ship has no proper discarding systems, per the Washington Post.
Jochnowitz Shared Her Photos To Social Media And Could Not Anticipate The Incredible Response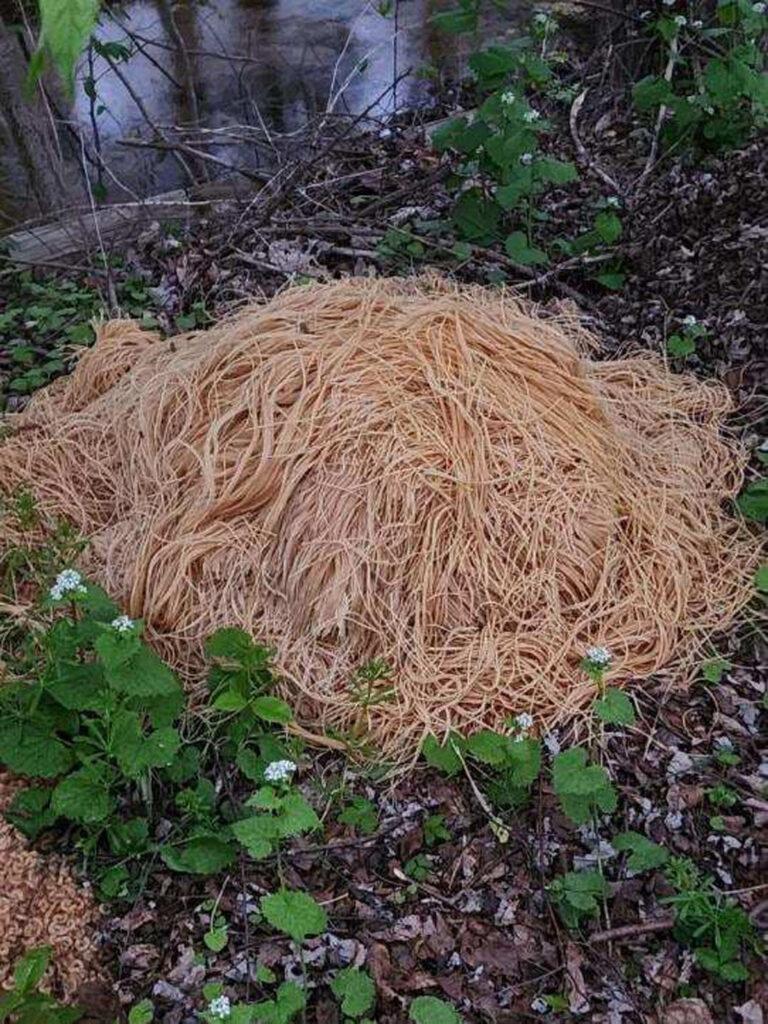 Pasta pizzaz began taking over social media after Jochnowitz shared the photos. The resulting interest in her photos was shocking to the community advocate!
"I didn't expect it to go viral at all," Jochnowitz said. "I had no idea the global reach of spaghetti," she added.
Locals can't get enough of the mysterious dumping; 'Pasta-gate' has dominated water cooler commentary in Old Bridge Township!
Denise Bloom says the incident is "all" residents are "talking about." According to the New York Times, Bloom is a local administrator of a Facebook group. She refers to the situation as "Pasta-gate 2023." Pasta-gate has also received a great deal of traction on Reddit.
As far as a local restaurant owner knows, the situation isn't a result of anyone dumping the pasta from his business!
"Nothing from over here," Via Sposito owner Anthony Esposito told the New York Times. "I guess whoever did that is feeding the forest."
Various Authorities Have Been Involved On The Case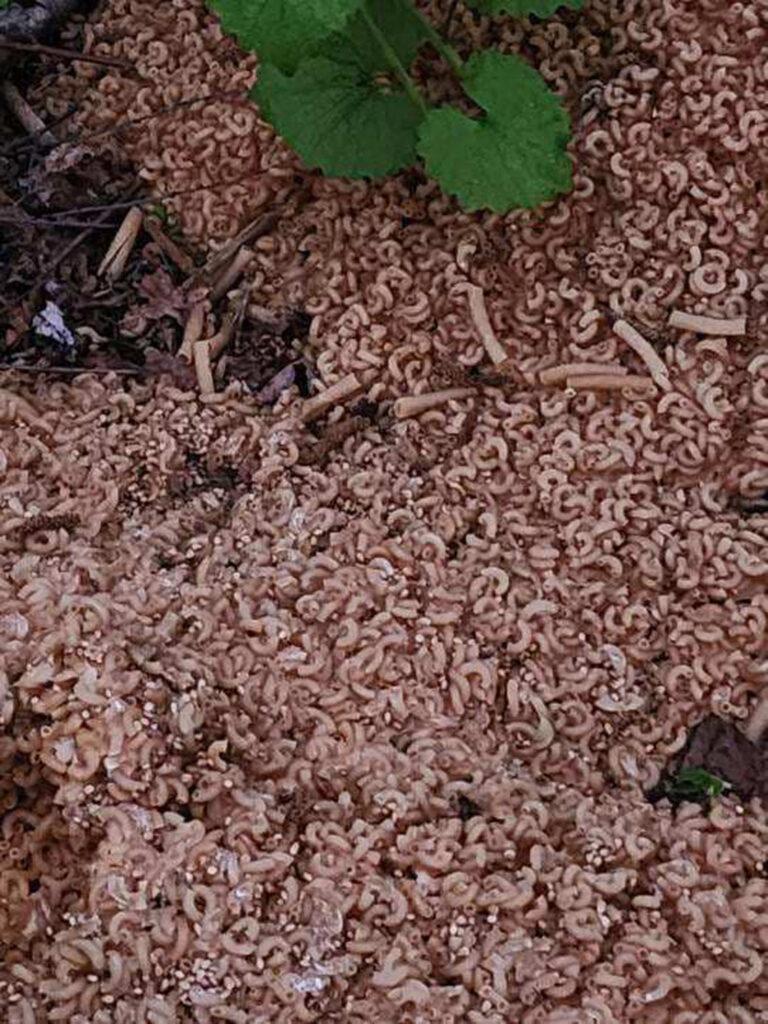 The local police department, as was the Department of Public Works, was called to the scene. The latter business "found what appeared to be 15 wheelbarrow loads of illegally dumped pasta along a creek in a residential neighborhood."
Two Public Works employees cleaned the pasta following the police department's report. It was cleaned quickly; the job reportedly only took "under an hour" to "properly dispose of."
The town's business administrator, Himanshu Shah, reported the uncooked pasta had reportedly been "softened" by "several days of rain." The pasta was also uncooked and allegedly taken out of its packaging.
The investigation is ongoing.
Jochnowitz keeps the pasta-gate source under wraps; she knows the responsible party but told the New York Times she would not reveal the identity to prevent them from being subjected to "unwanted attention." However, after a busy night, she admitted it was not a restaurant's discarded supply.
"I only know it was not a business," she tells the publication. "It was a private residence, and I'm in conversation with the family via an individual who knows the family."
Jochnowitz adds, "I laugh now, but it's a lot of pasta. "My hope is whoever did it is not eating as many carbs as they cooked," she concluded.