"Love Is Blind" second season star Danielle Ruhl supports a cause close to her heart.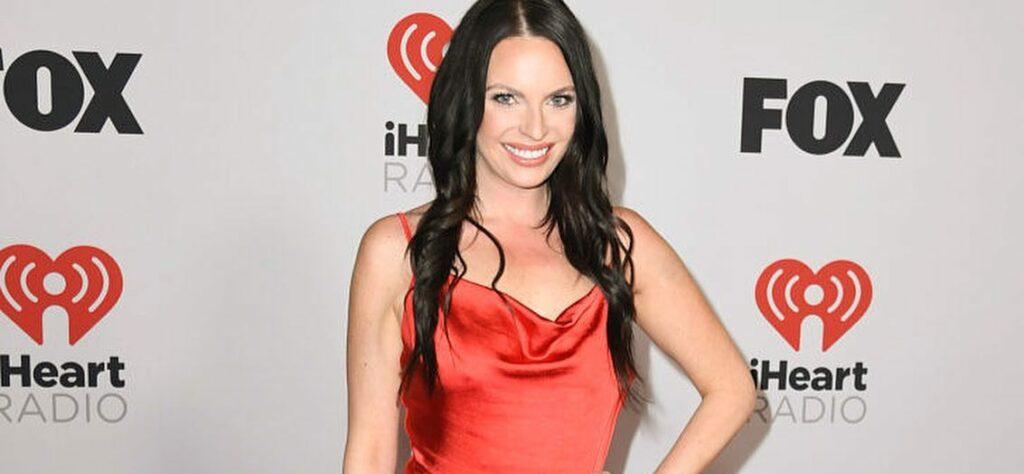 The 29-year-old mental health advocate took to her Instagram to inform her fans and followers about Mental Health Awareness Month. The National Alliance on Mental Illness has observed May as mental health awareness month since 1949.
According to their website, the organization aims to "fight stigma, provide support, educate the public, and advocate for policies that support the millions of people in the US affected by mental illness."
Ruhl has been advocating for better mental health representation in the reality TV field since "Love Is Blind" viewers were introduced to her last spring.
The fight for mental health resources and representation within the "Love Is Blind" atmosphere has been a hot topic lately since an article from Business Insider was published where cast members gave their accounts of alleged mistreatment behind the scenes.
Ruhl's ex-husband, Nick Thompson, recently introduced his non-profit charity, cofounded by fellow second-season castmate Jeremy Hartwell, to his social media following. According to a recent TikTok from Thompson, the UCAN Foundation aims to support "mental health and legal support to the present, past, current, and future contestants of reality shows." (per The Blast)
Ruhl Recently Called Out Nick Viall For Allegedly 'Making Light ' Of Her Past Suicide Attempt
Ruhl filed for divorce from Thompson last summer, but the duo is still united in defending mental health.
The Blast recently covered the former couple's social media posts calling the former 'Bachelor' out for insensitive comments against Ruhl and Thompson, respectively. Thompson alleged Viall had insinuated he was "stupid" on a recent episode of his 'Viall Files' podcast for not knowing how to monetize his Instagram effectively; the Instagram account Thompson is referring to appears to be the UCAN Foundation Instagram page.
Viall has not reached out to Thompson directly as of this writing. Instead, Viall later limited Thompson's ability to mention him on Instagram.
Ruhl took to Instagram last weekend to share videos where she claims Viall had made light of her past suicide attempt.
In the clip she provides, Viall says he believes it "crazy" for reality TV production companies to cast anyone previously open about past suicide attempts. He also uses an analogy, presumably as an example of a suicide-related question on the mandatory mental health screening that "Love Is Blind" contestants must undergo before filming.
Ruhl has also been remarkably candid in sharing her take on the aforementioned mental health screenings.
"Looking back, I never should have agreed to go on a reality show," she said in a recent Instagram video. I wish I had been more educated and self-aware at the time. I thought it would be different because of the show's premise. I trusted that the psychologists who did the 30-minute screenings would not choose those they did not deem mentally fit…"
She also alleges that the specialists used the information in the screening against her.
Ruhl Posts An Instagram Story In Support Of Mental Health Awareness Month
Ruhl returned to her Instagram on Tuesday, May 2nd, to share her thoughts about mental health awareness month. In a two-slide Instagram story, she said, "So it is mental health awareness month, a month that I hold close to home even though mental health should be discussed daily, and I try my best. This is an exciting time for me going into Mental Health Awareness month because I don't know who has seen or hasn't seen some of the drama that's been recently going down," she said, likely about Viall. Still, an influencer was slandering me because of how I communicated about mental health. Saying, you know, I 'shouldn't be sharing this much publicly,' and that, you know, brings in a whole new level of hate, of people who are, you know, are then stereotyping me based on my mental health," she concludes in the first slide.
In slide two, Ruhl continues, "I hate how much I let this impact me because it goes against everything I stand for. However, when talking with my therapist, to protect my psych, I will limit some of my conversations for the time being regarding mental health. However, it is still so important to me, and with it being Mental Health Awareness Month and to make sure that I'm still able to have these conversations going with those who I trust or with those with who I've developed close relationships based on relating on some mental health issues."