Vanessa Bryant is paying tribute to her late daughter Gianna, often called Gigi, with multiple posts on Instagram on her 17th birthday.
Vanessa Bryant Shared Sweet Tributes To Her Daughter Gianna On Her 17th Birthday.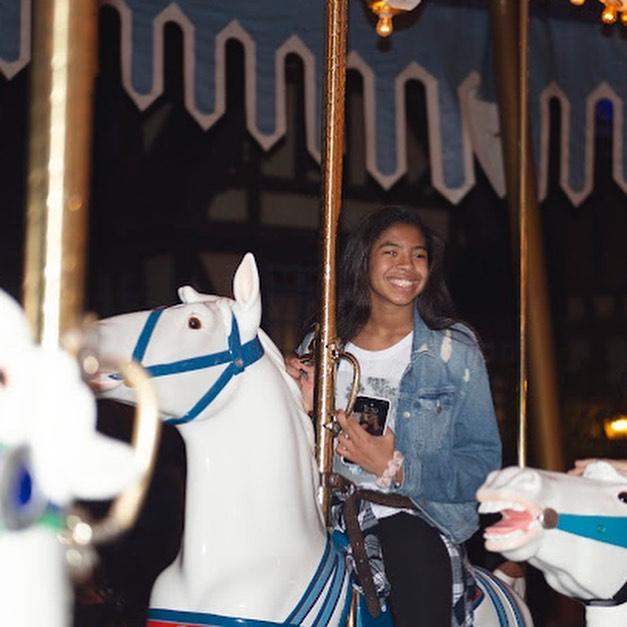 "Happy 17th birthday, baby girl. I love you and miss you so much, sweet Angel. #GigiBryant #Mambacita #Wings ❤️ #2," Vanessa, 40, captioned one of her Instagram tributes with two throwback photos.
Tons of birthday wishes filled the comment section. The Lakers, Ciara, Lala, Candace Parker, Khloe Kardashian, and Kathy Hilton, are just a few who left birthday love for Gigi.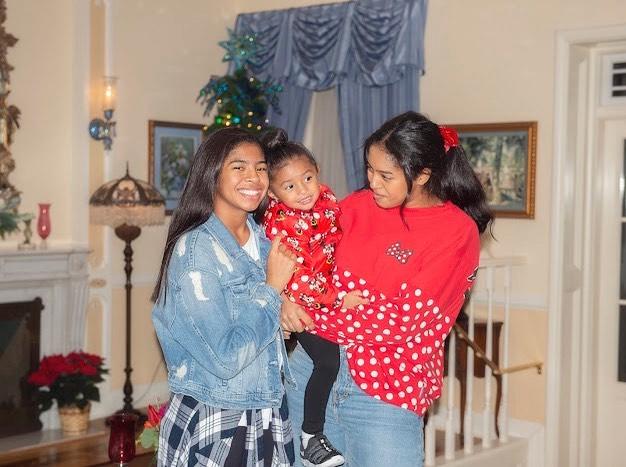 A second birthday tribute, a photo of Gigi with her sisters Natalia and Bianka, is captioned, "Happy birthday, sweet Gigi! We love you to the moon and back infinity +1. Forever & Always. ❤️"
A third post, a photo of Vanessa, Gigi, Natalia, and Bianka, was captioned, "Te Amo Mambacita ❤️ Happy birthday, baby girl. 😘❤️🎂❤️"
Gigi was 13 when she and her father, NBA legend Kobe Bryant, 41, were killed in a helicopter crash in January 2020 outside of Los Angeles.
Kobe IV Protro "Mambacita" Shoes Were Released Monday Morning In Honor Of Gigi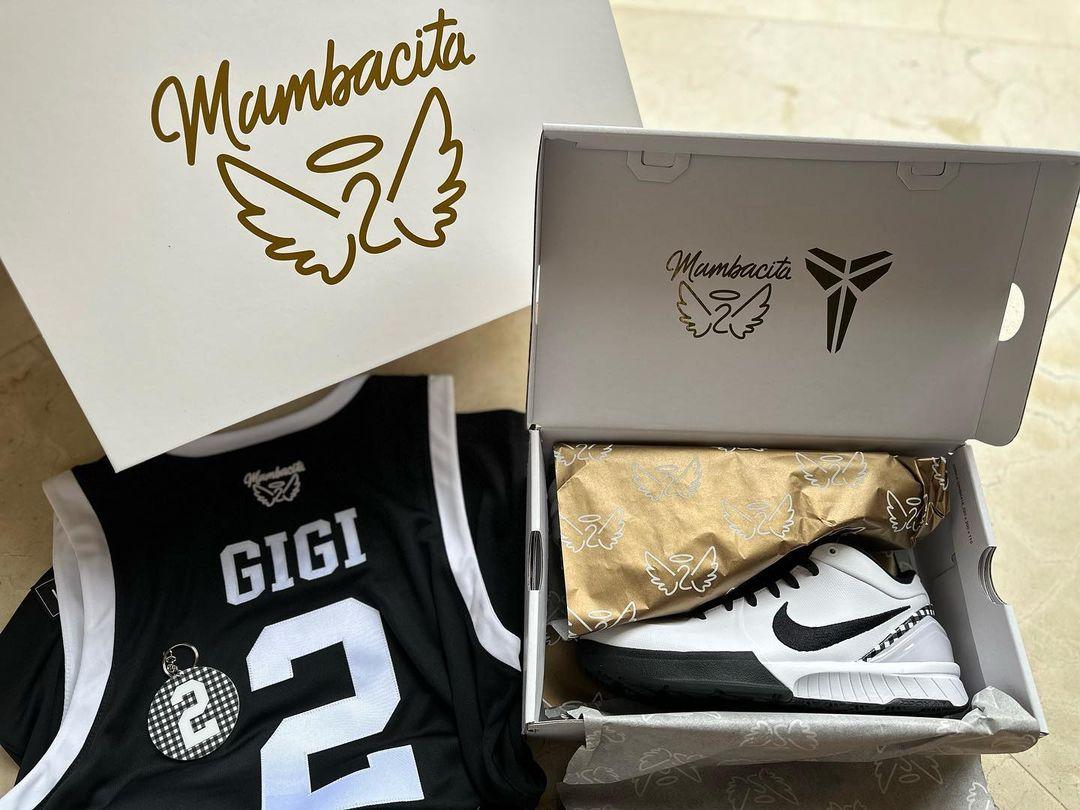 Vanessa also shared an early celebration post for Gigi reminding fans on Instagram that the Kobe IV Protro "Mambacita" sneakers will be released on Monday, and proceeds from the sales will go to the Mambacita Sports Foundation.
Vanessa also shared a video, "Behind the Design," that talks about the backstory of the shoes. "It was important for all of us to celebrate Gigi's legacy within these Kobe designs," she says in the video.
Bronsom Yim, the product line manager for Nike Basketball footwear who works on Kobe Bryant's shoes, talked about telling Gigi's story through the boots.
"The Kobe IV was the model chosen by Vanessa and the team to use as a silhouette to tell the story and portray Gigi's way," he said. "Working with Vanessa was finding the inspiration behind Gigi and telling the next story of Gigi and how we can represent her and champion her."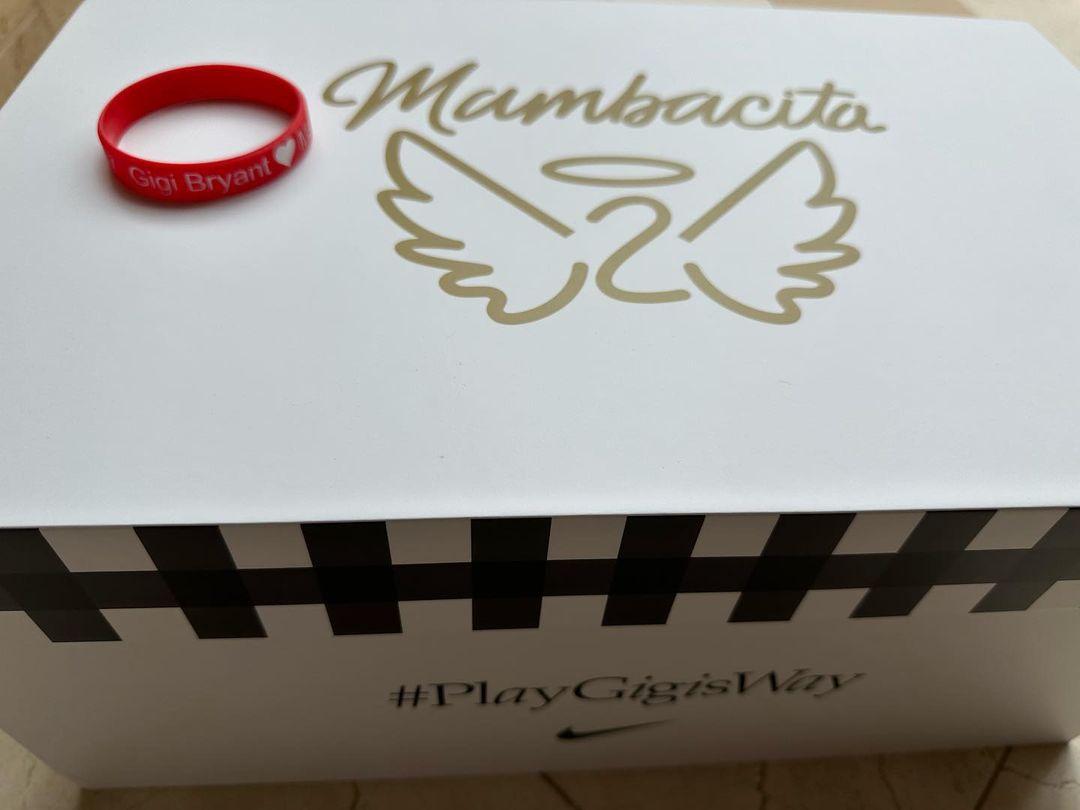 Vanessa said that every detail on the colorway was intentional.
"We included Gigi's name on the heel and the shoelace tips. The red swoosh on the outsole was inspired by the red ribbon that Gigi wore in her hair for school pictures," she said. "When you lace these on, the gold Mambacita heart on the sock liner is a beautiful reminder to play the game with fierceness, curiosity, and competitiveness, just like Gigi."
Vanessa said she's proud of how the Kobe IV carries on Gigi's legacy, and they will continue to make the "black and white Kobe shoes as Gianna's exclusive colorway to honor her."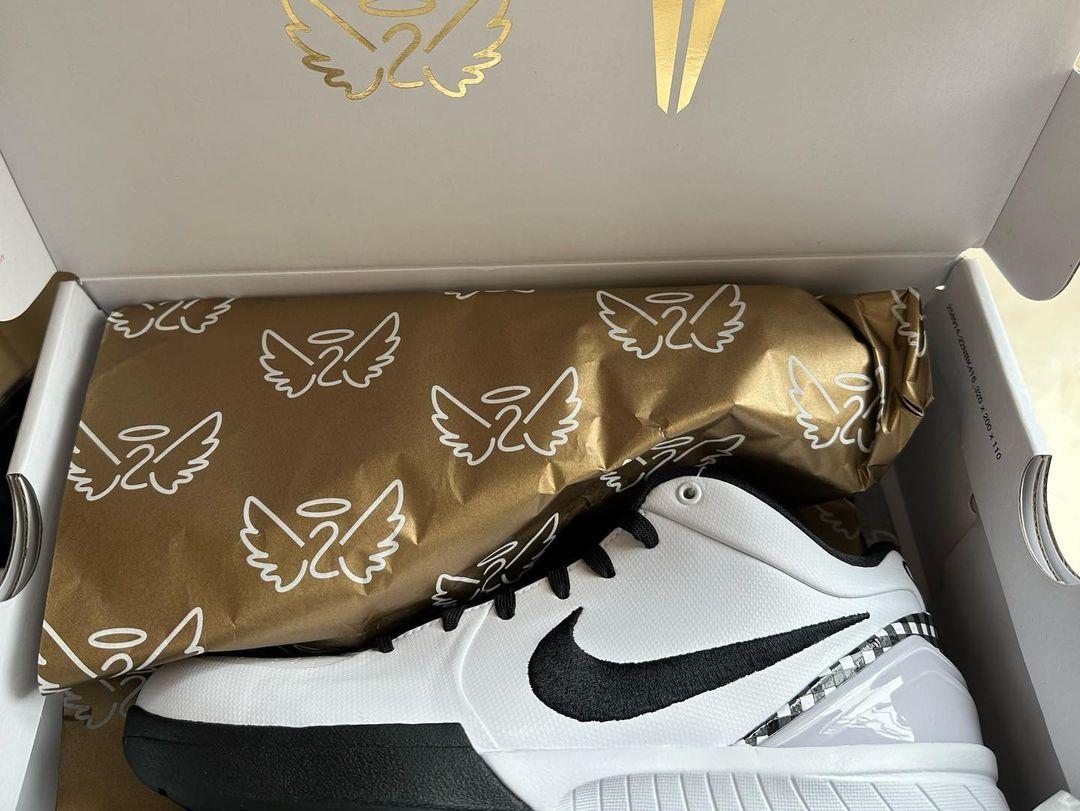 "I'm excited to see other young girls be inspired by the heart and drive that Gigi expressed," she said. "I love that people value Gianna's shoes as collector pieces. It's important to mention that she would have loved to have seen people wear her shoes on and off the court."
Vanessa concluded the video by saying, "We hope the shoe inspires everyone to play Gigi's way, never taking any opportunity given to us for granted."
The Kobe IV Protro "Mambacita" basketball shoes and jersey were posted on Nike's SNKRS site and app Monday morning, and everything was listed as sold out before noon EST, according to USA Today Sports.
Kobe Bryant's Hand And Footprints Are Displayed Outside The Mann's Chinese Theatre In Hollywood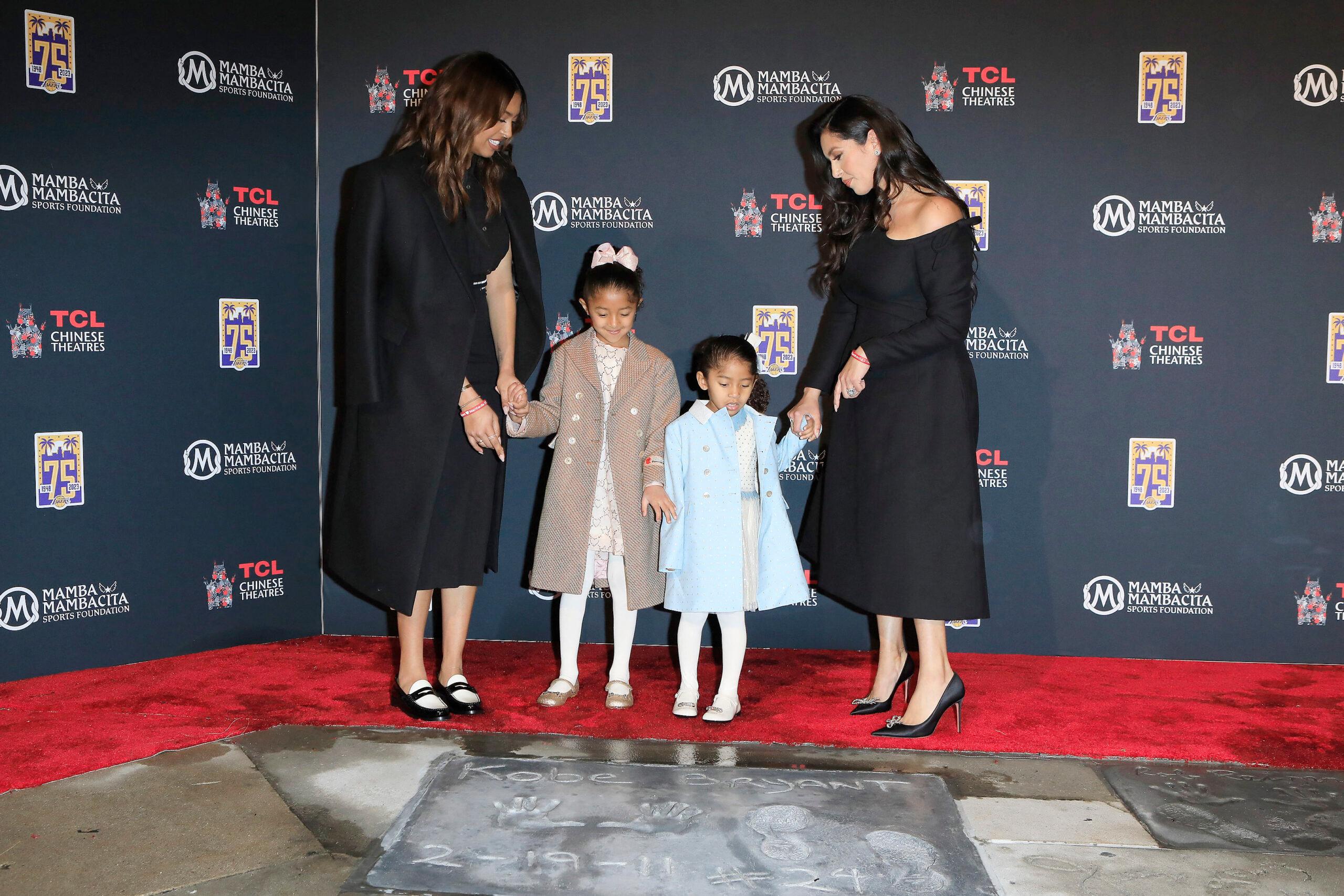 In March, Vanessa and her daughters, Natalia, 20, Bianka, six, and Capri, 3, honored the late Kobe during a ceremony to unveil his hand and footprints at the iconic Chinese Theatre in Hollywood. Kobe was the first athlete to have his foot and handprints displayed outside of the theatre.
"I'm honored to be here today to recognize the man that we all knew and love, my dad, Kobe Bryant," Natalia said during the event. "Being his daughter is one of the greatest joys of my life, and I hope to continue to embody and cherish the many lessons he has taught me."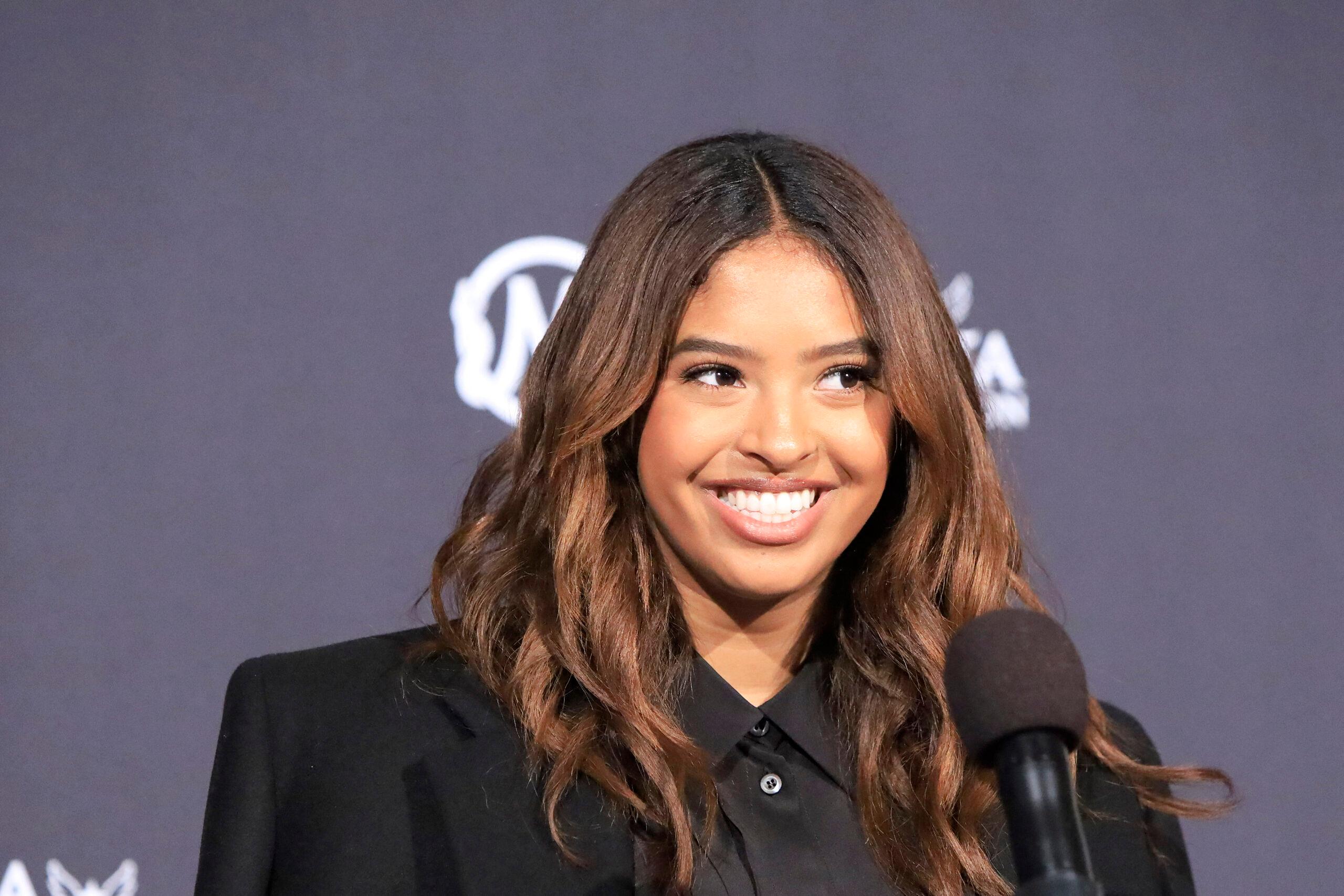 Natalia concluded her emotional speech by including her late sister Gigi, as well.
"Dad, you're an icon, a legend, the storyteller, and most importantly, the best girl dad any young woman could ever dream of. I'm honored to be here to represent you and our family, and we are extremely proud of you," she said. "We will love you forever and always. Love, Natalia, Gianna, Bianka, Capri, and Mommy."