Body positivity advocate and all-around rockstar Lizzo made fans love her even more by flouting the drag queen ban in her Knoxville, Tennessee, show. Towards the end of her show which had the audience screaming in delight, Lizzo got in a bevy of drag queens to storm the stage in style, and her fans roared in approval, hailing her as a champion of inclusivity. Here's all the DL…
Lizzo Says: "People Of Tennessee Giving Hope"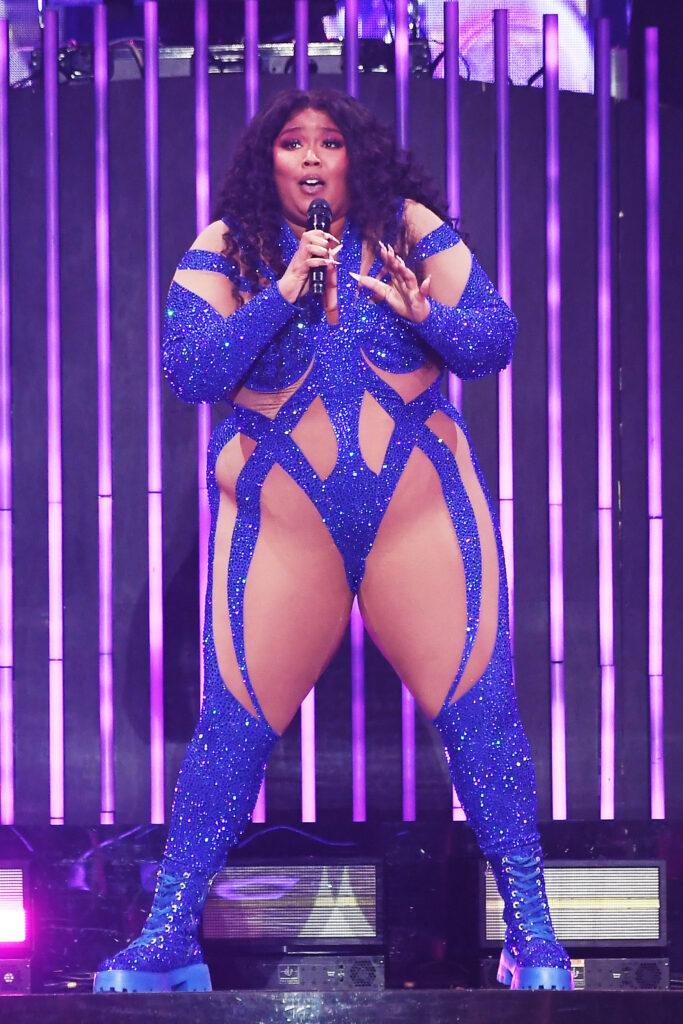 Lizzo's second leg of her "The Special 2our" with a show in Knoxville on Friday, thumbing her nose at the drag queen ban by bringing a host of drag performers onstage, including Aquaria, Asia O'Hara, Kandy Muse, Vanessa Vanjie, and others.
She was happy to talk about it as well as she addressed the audience at the Thompson-Boling Arena, saying: "In light of recent and tragic events and current events, I was told by people on the internet, 'Cancel your shows in Tennessee,' 'Don't go to Tennessee.' Their reason was valid, but why would I not come to the people who needed to hear this message the most? … Why would I not create a safe space in Tennessee where we can celebrate drag entertainers and celebrate our differences?"
She also hailed the people of Tennessee, saying, "What people in Tennessee are doing is giving hope, so thank you so much for standing up for your rights, protecting each other, and holding the people accountable who should be protecting us."
Here's Lizzo with her bevy of drag queens, setting the stage on fire:
View this post on Instagram
Fans Besotted With Lizzo Over Bold Move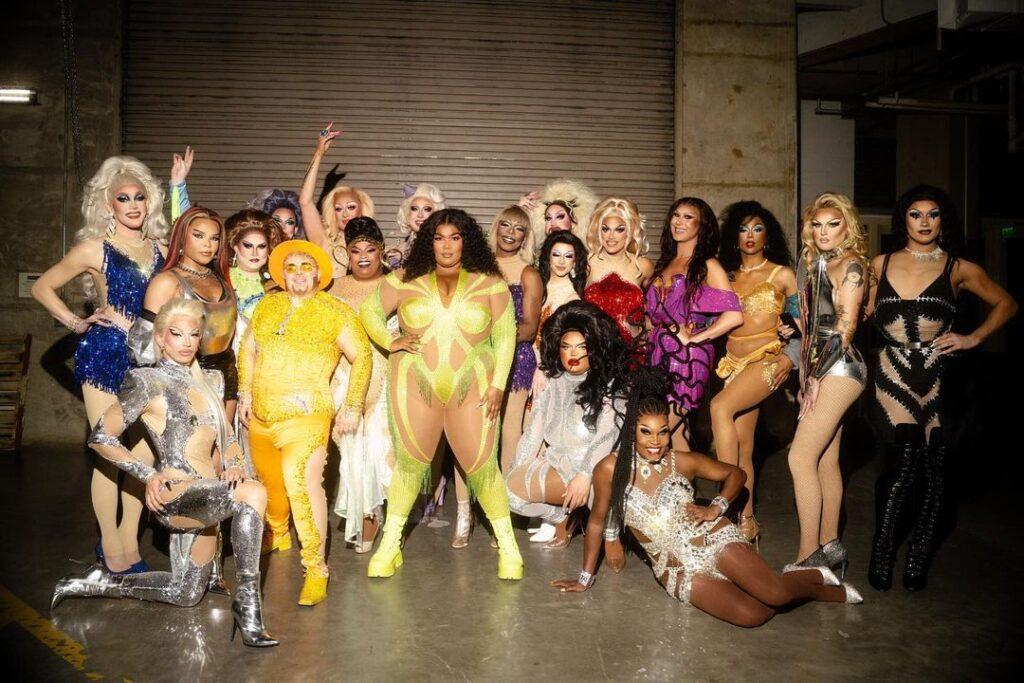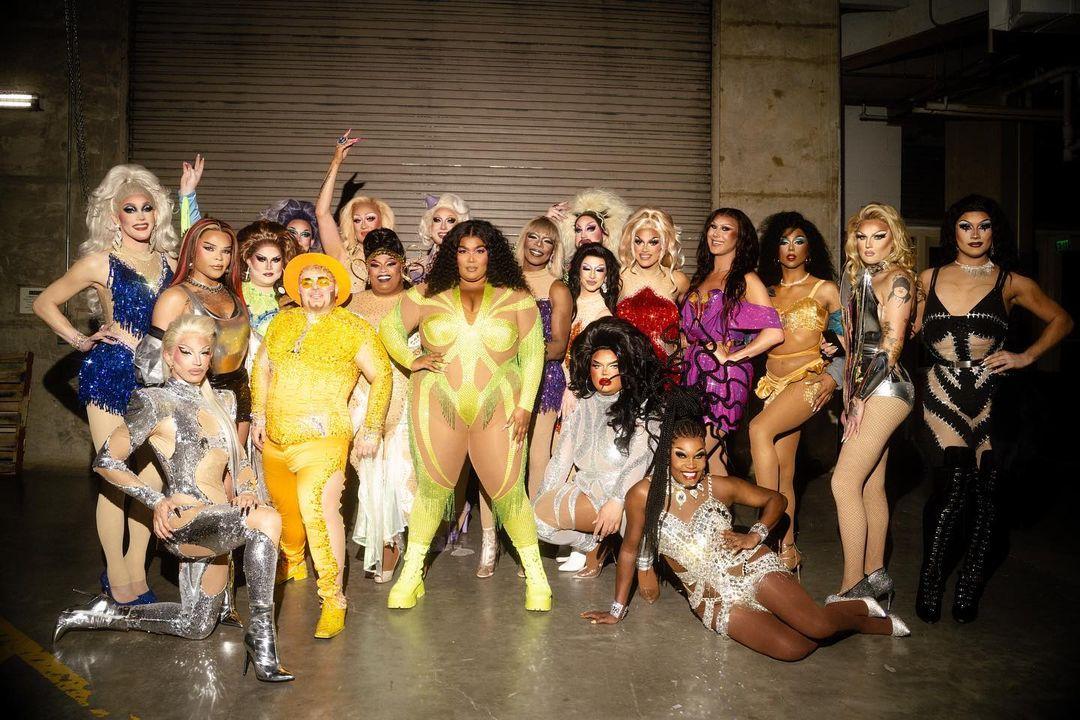 While the authorities may not be pleased by her antics, Lizzo's fans are delighted and made their appreciation known:
"The fact that she not only brought to the stage well-known queens from RuPaul's Drag Race but also queens that we often see hustling in queer spaces different from TV speaks volumes about Lizzo's integrity not only as an artist but an ally too."
"I was there and SCREAMING when these beautiful creatures joined you on stage. Given the current political climate in Tennessee, it was so nice to be in a stadium surrounded by people celebrating diversity and supporting individual freedoms. You GO, girl!"
Many of the drag queens who were part of the show also thanked Lizzo for letting them be part of the show and in front of an audience.
Comments came flying in fast:
"We love you! Thank you for having us!! It was so much fun!! PURRRRRR!!"

"Thank you so much for having us! We love you SOOO much! I had a blast! ILYYYYY!!!!"
Aquaria wrote, "Thank you so much for the platform for me and the drag race girls and especially for uplifting the queens in Tennessee! Those ladies are all so strong and brave, and I know tonight was the best of a tricky situation for everyone. Thanks for shedding light on our friends who need our hands these days. We appreciate it."
Here's more:
View this post on Instagram
What Is The Drag Queen Ban?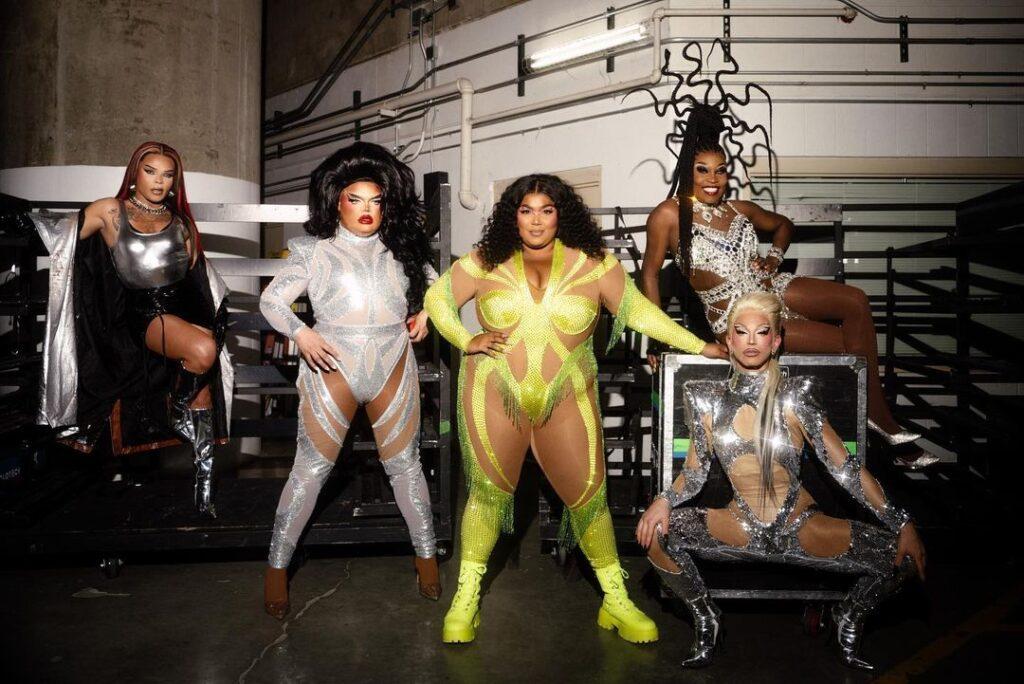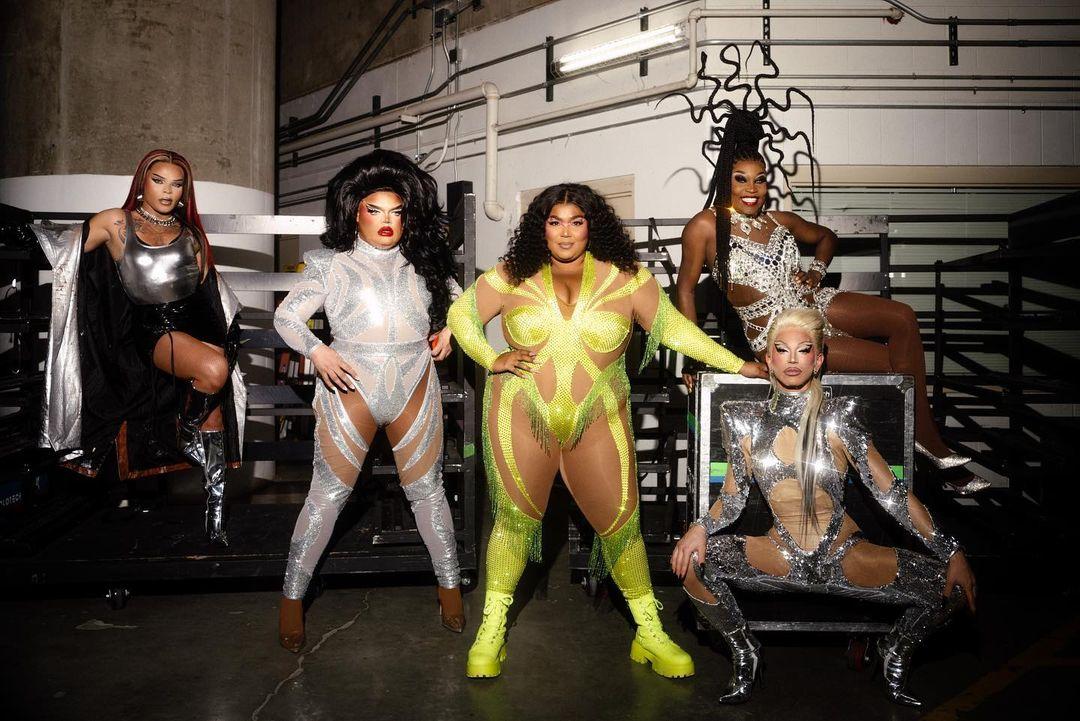 The new law, commonly known as the Tennessee drag ban, forbids "adult cabaret entertainment" on public property or in locations where a minor could view it. The problem lies in the term's definition, including "topless dancers, go-go dancers, exotic dancers, strippers, male or female impersonators."
This means that drag queens can no longer perform in public, at least in Tennessee. The law came into effect after it was signed in March by GOP Gov. Bill Lee, but a federal judge in Tennessee temporarily blocked its implementation, citing First Amendment issues. The Volunteer State is the first to pass such a law.
While many say this law infringes on LGBTQIA+ rights, opponents also say that the government's rather vague wording leaves the future of theatre and movie works, like "Mrs. Doubtfire," "Rent" and even "To Wong Foo, Thanks For Everything! Julie Newmar" in the balance.
Lizzo, meanwhile, has picked a side. Period!
View this post on Instagram