After three years of marriage, country music singer Jimmie Allen and his wife Alexis Gale recently announced their separation on Instagram. They have two and are currently expecting another child.
The former couple first met in the spring of 2019, started dating, and got engaged in the summer of the same year. They tied the knot on May 27, 2021.
Keep on reading to learn more.
Jimmie Allen & Alexis Gale Call It Quits On Their Marriage
View this post on Instagram
According to recent reports, country music star Jimmie Allen and his wife Alexis Gale have decided to go their separate ways after three years of marriage, two children, and another one on the way.
Sources close to the duo told TMZ that the former couple has been on and off recently and ultimately concluded they should go their separate ways.
Allen, 37, took to Instagram on Friday to share the news with his fans and revealed that he and Gale, 27, will welcome a new addition to their family later this year. 
"After much thought and reflection in recent months, Lex & I have decided to separate. As we navigate this life change, we can also share that we will welcome another child together later this year," he wrote.
The singer emphasized that their top priority is ensuring their children are "healthy, happy, and loved" and that they remain committed to co-parenting with love and respect, saying, "In light of our growing family, we respectfully request privacy during this time."
Jimmie Allen Said He Was 'Done' Having Kids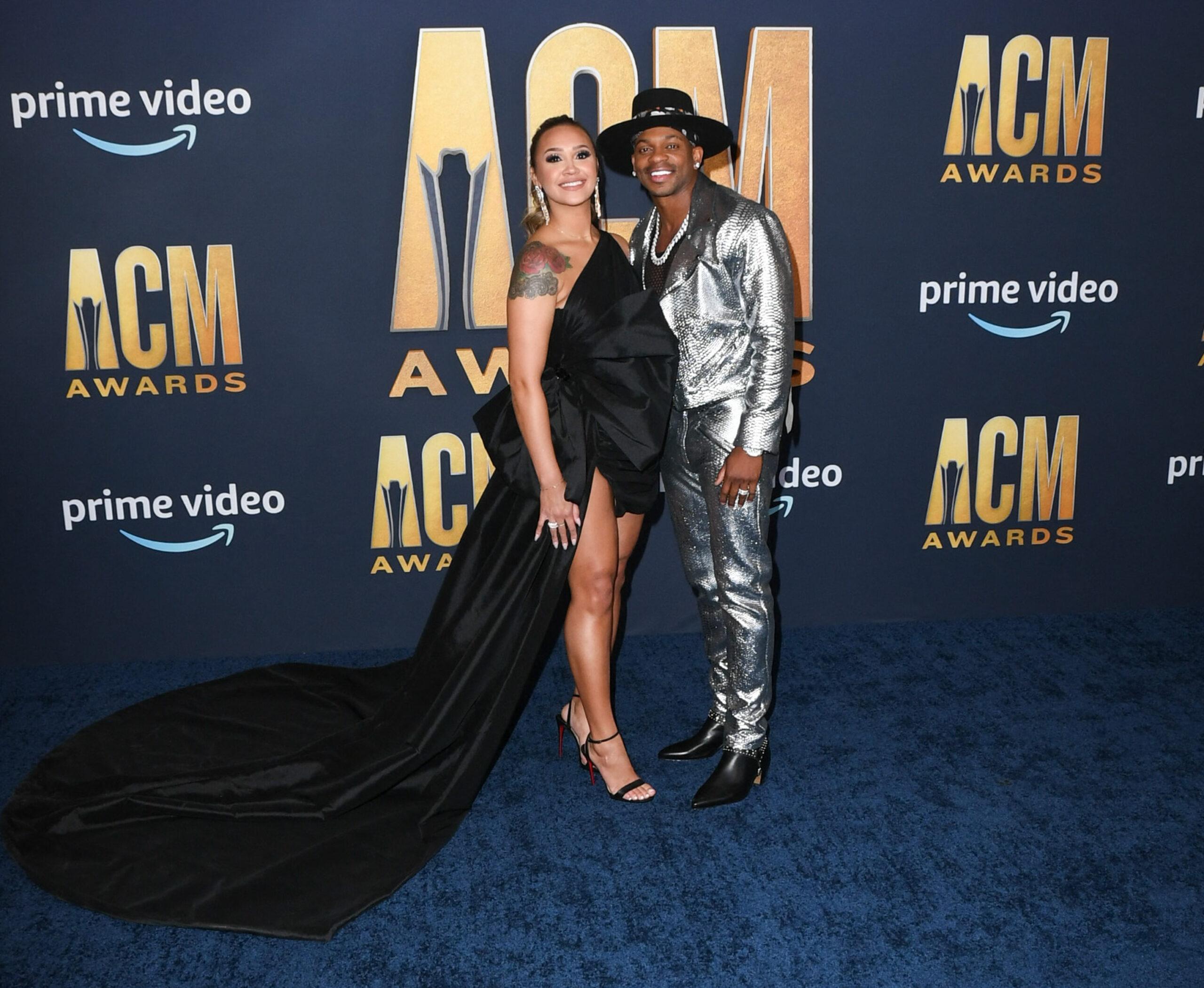 Allen and his now-estranged wife, Gale, have two daughters, Zara James, 17 months old, and Naomi Bettie, three years old. They are also expecting their third child together. The country music star also has a son, Aadyn, from a previous relationship.
In an interview with Entertainment Tonight at last year's ACM Awards, Allen admitted that he and his wife feel "outnumbered" by their children. "Going from two to three is a big jump. It's cool, we love them, and we're just thankful for our kids," he said.
When asked about possibly having another child, the "Best Shot" singer said he was "done." However, he later clarified his remarks on an episode of People magazine's podcast, saying that it was "It was actually [Alexis'] idea."
He continued, "Cause when it comes to babies, you know guys, we got the fun part … women gotta carry the baby. Give birth to the baby. And 'cause she's told [people] before she doesn't mind giving birth, it's the pregnancy part that's normally going to be hard on her."
He Gushed About His Estranged Wife, Alexis Gale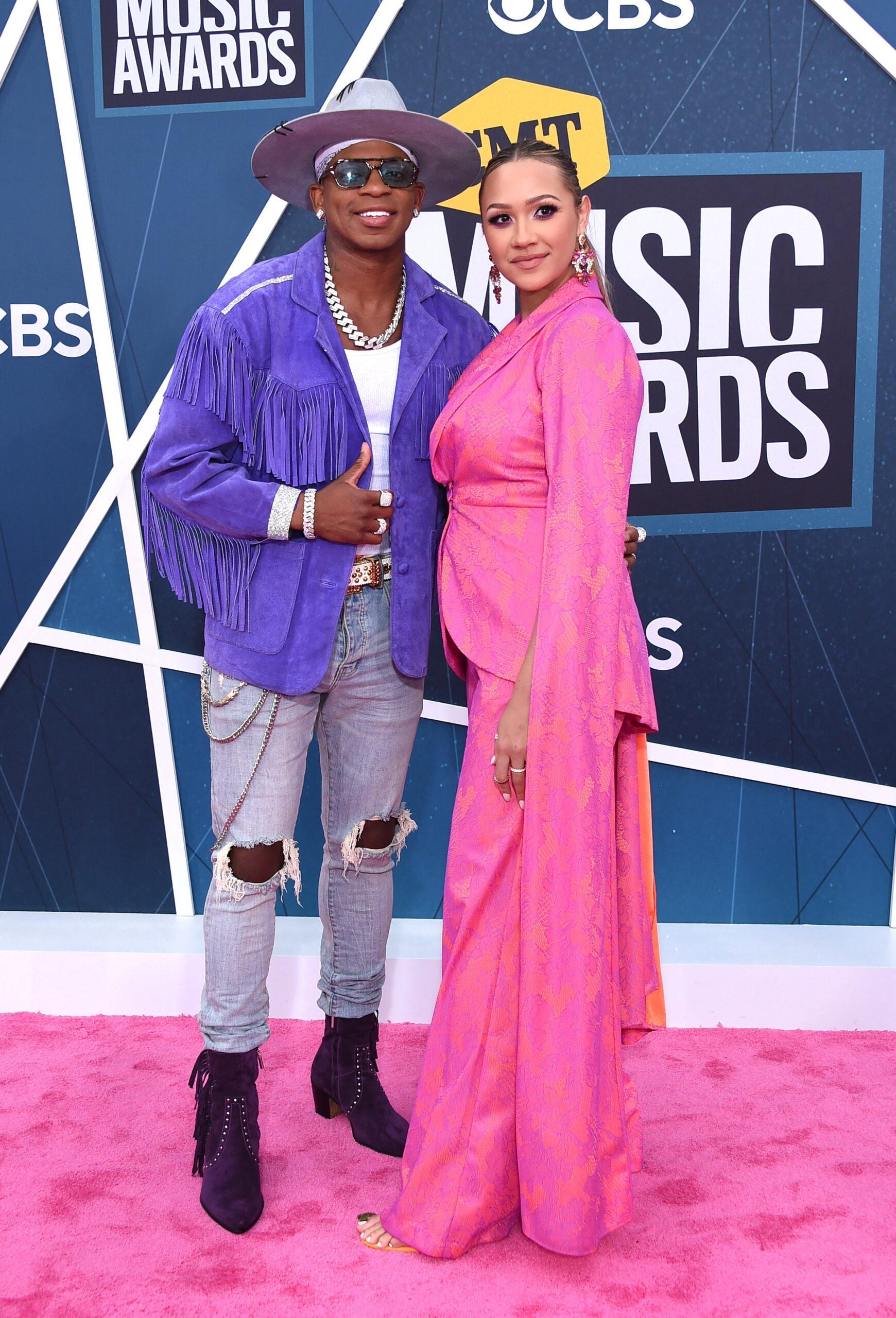 Both natives of Milton, Delaware, Allen and his estranged wife Gale first met through a mutual relative in the spring of 2019 and began dating.
In an interview with People shortly after, the ACM Award-winning country star gushed about Gale, stating, "Her smile melts me, her pure heart challenges me to love better, the way she motivates and supports me is unlike anything I've ever seen, the way she loves my son and I is unlike anything I've ever experienced." 
"It feels incredible to find the type of love I've been writing songs about all these years!" he added.
The couple engaged that summer and tied the knot on May 27, 2021, at The Lake House Inn in Perkasie, Pennsylvania. Close family and friends attended their wedding, including other country singers.
Jimmie Allen Opens Up About His Son's Musical Talents
View this post on Instagram
While speaking with People, Allen discussed his 8-year-old son Aadyn's impressive musical abilities and aspirations for the future. When asked about his children's potential musical talents, the artist revealed, "My son — I wrote two songs the last two weeks to tracks he's made."
"My son's mom is a hip-hop dancer so he can dance. He's a perfect singer. He's a lot better singer than I was at that age," the proud father continued.
While his son Aadyn expressed an interest in becoming a country artist, Allen joked that he plans on making him a pop star instead. "And I said, 'No, I'm making you a pop star. There's a lot more money,' " Allen joked. "He's my retirement plan," he quipped.