"Love Is Blind" stars Zack Goytowski and Bliss Poureetezadi shared a blissful " first dance" to Leeann Womack's "I Hope You Dance." The married duo has had the chance to twirl around at a prom!
Following Sunday night's highly-anticipated live season four reunion, several well-known faces in reality TV gathered to celebrate a prom-themed event. Several "Love Is Blind" alumni took to their Instagram accounts to share snaps of the big night!
Fresh off of the explosive reunion, Goytowski, 32, posted some prom photos featuring romantic shots alongside Pourtezadi; many fans were thrilled to celebrate the couple's love story in the post's comment section!
Goytowski Held His Castmates Accountable During The Live Season Four Reunion
View this post on Instagram

The second live event on Netflix aired on Sunday night, April 16th. The live "Love Is Blind" season four reunion was memorable for many reasons. Due to many technical delays, the live stream began over an hour late, following the news that the streaming service would later add the reunion to their archive anyway.
Goytowski memorably discussed his relationship with ex-Irina Solomonova. He did not mince words when sharing his thoughts about Solomonova's controversial treatment of him and her fellow contestants. Goytowski told her he believed she went on the series to "get famous."
He said, "If we're real, you 100% went on this show to get famous. But look, I forgive you," Goytowski was quick to add. "I genuinely, 100 percent forgive you, Irina. I don't hold anything against you. Some so many people want to attack the people, the cast on this show. And you have no idea, like, everybody who made a mistake on this show; it has been punishment enough for the world to see them at their worst," he stressed.
Solomonova responded, "I know that's not the person that I want to be, and that I'm not." (via People) She has also publicly apologized for her actions via Instagram.
Solomonova's ex-fiancé also expressed his distaste for how he interpreted Micah Lussier's treatment of her ex-fiancé Paul Peden. He would later explain why he fiercely defended Peden during an interview with Vulture.
"Here's the thing about Paul, he won't defend himself," he said. "He was just going to stay 'I'm sorry' and take accountability. He apologized and said, 'I'm sorry,' They kept coming back at him like, 'And that's not good enough." Goytowski was also referring to how host Vanessa Lachey inquired about his past comments about his inability to see his ex-fianceé as a mother.
Goytowski Shares 'Receipts' Amid The Reunion, But Not The Type Fans May Be Thinking Of!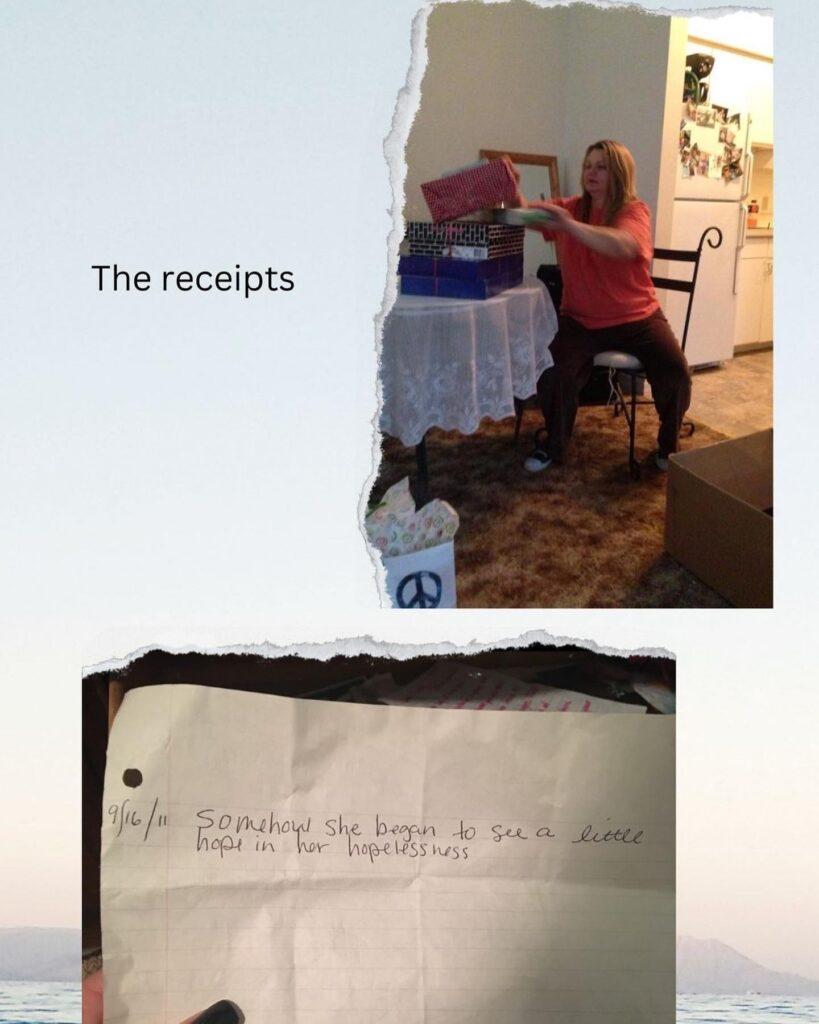 The reality star mentioned "having receipts" during the reunion, but they weren't the type to cast a castmate in a negative light.
The Blast recently reported on Goytowski's bittersweet Instagram post where he shared the backstory to his love of Leeann Womack's "I Hope You Dance."
"If there's anything you remember about me," Goytowski started in his post, "This is what I hope you remember. I believe all life is redeemable. And the one thing we all need is grace," he continued.
He then told followers a story about his late mother's struggle with addiction and mental illness while he was growing up.
"As a teenager, I would do anything to avoid going home. And as soon as I got home, I would lock myself in my room," Goytowski recalled. "Sometimes my mother would disappear for days, and I wouldn't know where she and my sister were. By the time I got to high school, I had lost track of how many schools and different homes I had lived in. There was no stability. Every time I made a friend, I had to move on and say goodbye…" he explained.
Goytowski also revealed how his mother dedicated his future wedding song to him after an argument. He later explained how he would eventually understand forgiveness and the endless bounty and forms of love a parent can give their children.
Mr. And Mrs. Goytowski Share A Blissful Moment At 'Love Is Blind's Prom!
View this post on Instagram

The Goytowski's shared a moment filled with nothing but love during Netflix's "Love Is Blind" prom. The groom posted a reel of the couple walking the purple carpet and also sharing a kiss!
"You guys made the reunion worth watching," a fan commented on his post. "You both ate and left no crumbs. The love, the feels, the vibe, the chemistry, the facts, the expression, the composure, and honesty was top notch," they concluded.
"This is evidence that love does exist," another follower wrote.
"I haven't seen love like this in a long time, not in all the previous seasons," another fan said.