Keanu Reeves and his girlfriend, Alexandra Grant, recently attended the Museum of Contemporary Art Gala in LA, where they shared a sweet PDA moment. 
Reeves and Grant started their relationship as friends and have worked on several projects together. In November 2019, it was finally confirmed that they had begun dating when they attended an event together. 
The couple has been spotted together on dates, vacations, and film sets several times. Some close friends of the pair believe that Reeves might propose to Grant soon because they're "true partners." 
Read on to find out more. 
Keanu Reeves And Alexandra Grant Enjoy Cute PDA Moment
Keanu Reeves and girlfriend Alexandra Grant share a sweet moment on the carpet at the @MOCAlosangeles Gala. #KeanuReeves #AlexandraGrant #MOCA pic.twitter.com/rrl0gQVazY

— On The Red Carpet (@OnTheRedCarpet) April 16, 2023
Keanu Reeves and Alexandra Grant were spotted at the recent Museum of Contemporary Art Gala in Los Angeles. The cute couple walked the red carpet together and were photographed sharing a sweet kiss and smiling happily in a rare PDA moment. 
58-year-old Reeves was dressed in a tailored black suit, a white shirt, and brown shoes, while 50-year-old Grant looked stunning in a bright red floral dress. The adorable couple walked closely together as they passed the step-and-repeat portion of the carpet. They also posed for pictures with actor Alex Winter and producer Ramsey Ann Naito. 
Keanu Reeves Loves Spending Time With Alexandra Grant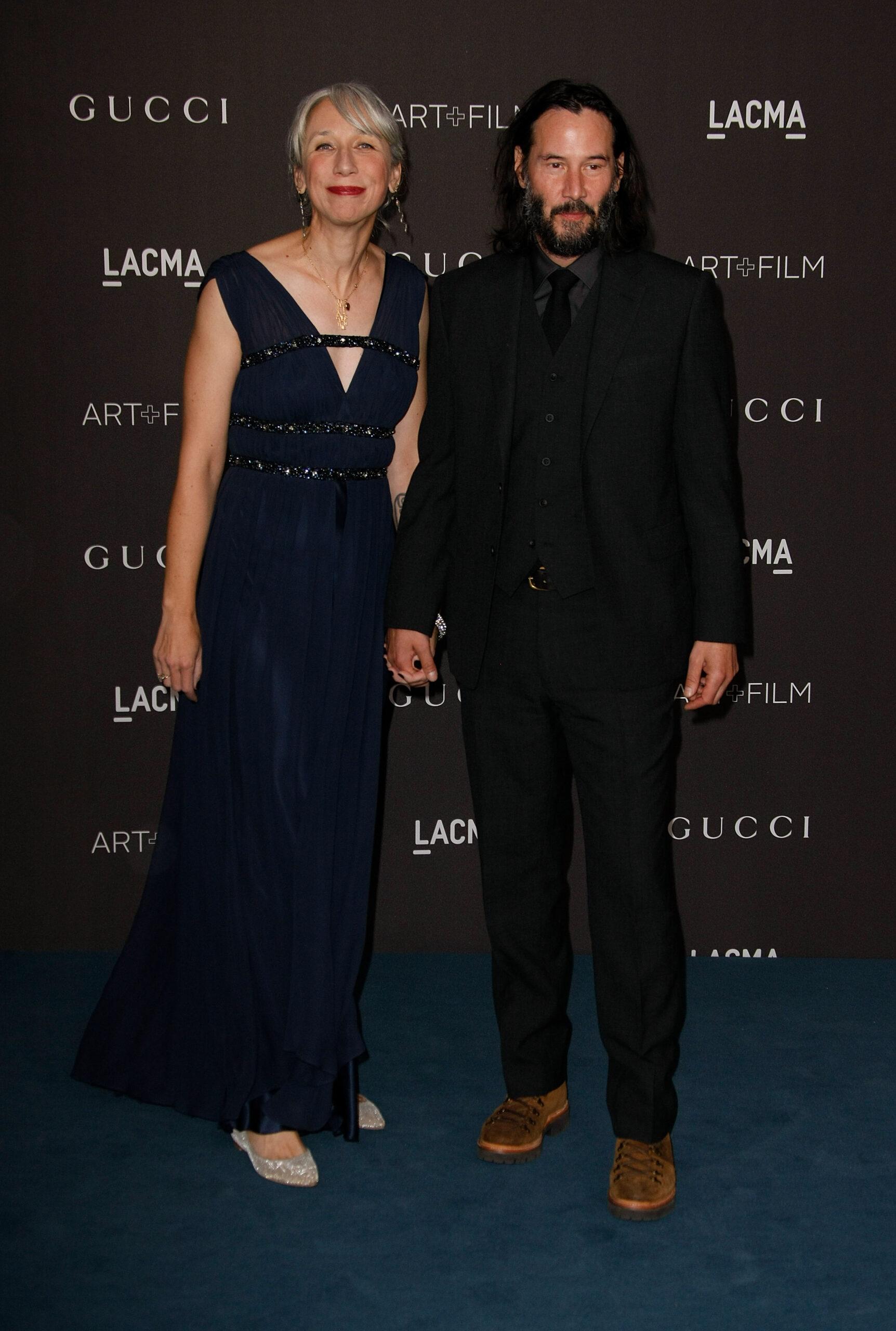 During a recent interview with People Magazine, Reeves answered several questions, including one about what was his last blissful moment. The "John Wick" star said, "A couple of days ago with my honey. We were in bed. We were connected. We were smiling and laughing and giggling. Feeling great. It was just really nice to be together."
Reeves also answered the question about the last time he danced. He said, "At a friend's wedding about eight months ago. Sometimes I'm the first out there; sometimes, I need coaxing. Sometimes it's the song, and sometimes, it's the person. I go with the feeling."
They Went Public With Their Relationship In 2019
Reeves and Grant started their relationship as friends when they first met in 2009 at a dinner party. They later evolved into a working relationship and collaborated on multiple projects, such as the actor's book, "Shadows" and "Ode to Happiness." 
The actor and the visual artist even run their own publishing company, X Artists Books, which began before they started dating. Finally, in November 2019, sources confirmed to Us Weekly that Reeves and Grant were officially together. They claimed the couple "had been dating for years," and those in their circle already knew. 
Around that time, Reeves and Grant had their red carpet-debut as a couple. During a March 2020 interview with British Vogue, Grant revealed that almost "every single person" in her life called to confirm the news of their relationship. 
Reeves and Grant have since been photographed together multiple times, from date nights to vacation trips to work moments. The visual artist even stayed with Reeves when he traveled to Germany to film "The Matrix Resurrections" in 2020. At the time, photos of them kissing as she dropped him on the film set went viral. 
Friends Think Keanu Reeves Might Propose Soon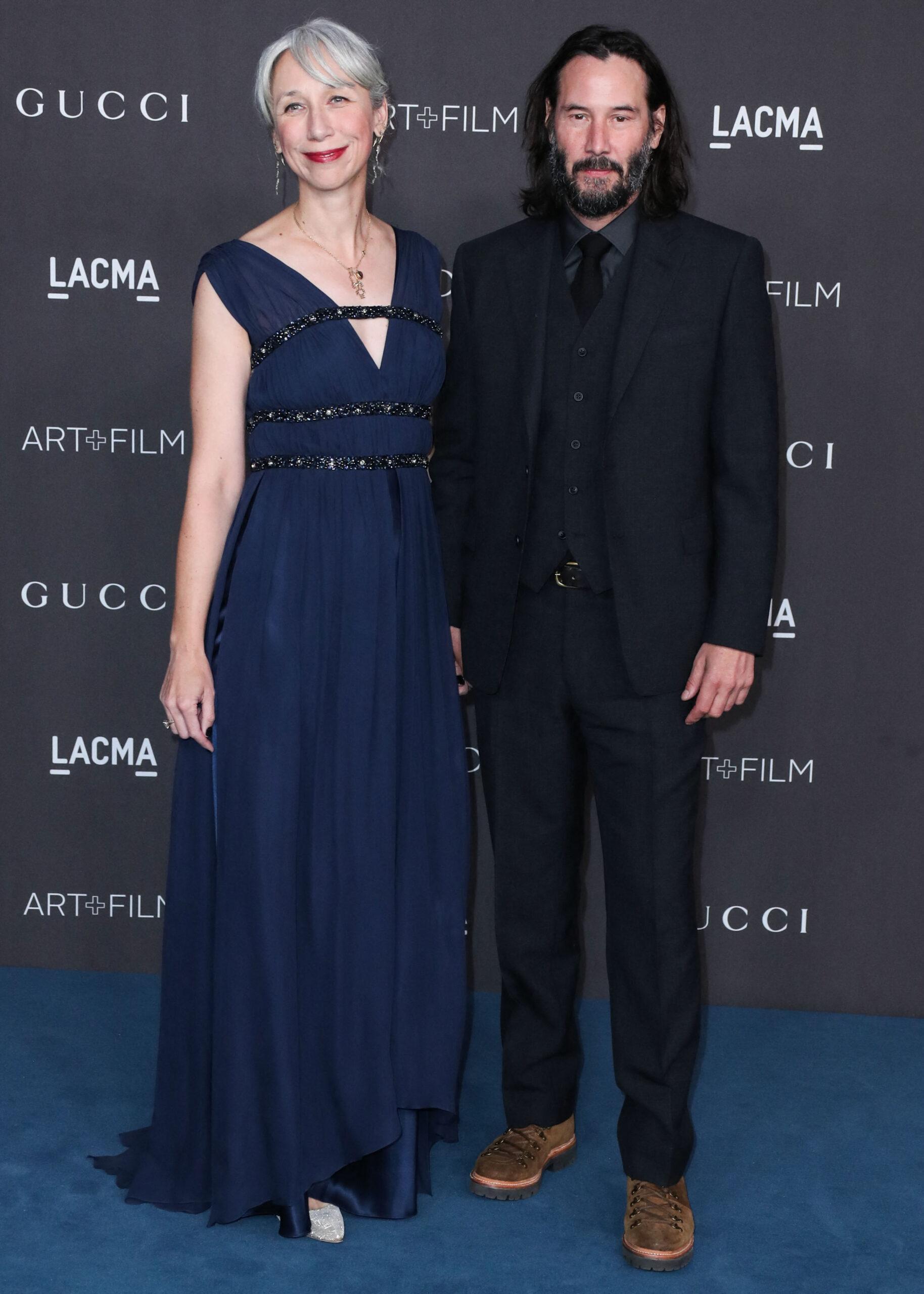 Reeves recently threw a large and expensive party for Grant and invited many of their friends and family to the event. According to Marca, several of their close friends revealed that they think the "Constantine" actor might propose to Grant soon. They thought that's why he threw the party for the artist. 
One person said, "He invited all their friends and family and was excited to celebrate with her. They've both had a crazy few weeks, and this was amazing. Friends hoped he would propose at the party." Another said, "They are committed; pals could see them getting married. They are true partners." 
More of Reeves' close friends also shared with the magazine in a January article that they like Grant because she's fun. They said, "It's been so much fun hanging out because she's so cool and intellectual. She constantly astounds him."