Tamar Braxton and her beau Jeremy Jr Robinson feed fans with lustful content of their love as they enjoy each other's company. 
The lovebirds, who found love and engaged in the final episode of Peacock's dating series, "Queens Court," seem to tighten their bond as they embark on a mini romantic getaway.
The "Braxton Family Values" alum took to social media to flaunt herself and her man having a good time.
Tamar Braxton Teases Her Fiancé While Wearing A Hot Bikini Set
The "Work Me Slow" songstress, who was previously caught up in a messy drama over her relationship with one of her fiancé's children, seems to have weathered the storm and moved on to create lasting memories with her man.
Enjoying her mid-forties with the man of her dreams, Braxton took to her Instagram to share a video of herself scantly clothed while basking in the company of her sweetheart. In the short Reel, the singer looked sultry, dressed in a two-piece black bikini which she accessorized with gold necklaces and several waist beads that hugged her curvy waist. 
Adorning her wrist with a gold wristwatch and matching bracelets, the "Love And War" singer wore huge sunglasses and played with her curly afro hair.
Panning the camera to her man, the criminal defense attorney wore a plain white t-shirt and matching pants. In the video, the couple lounged on a red couch while Jr Robinson caressed his woman's thighs. 
Addressing her fans in the Reel, she smiled, "Oh my God! What happened? I was so skinny last week. Jr, one thing about Jr, he is going to wear his law firm outfit." Attaching a caption to the video, she wrote, "I'm chunky, and I tried it 😩."
She further added, "You know what it is 😩😩I gotta stop chewing y'all 🤦🏾🙃." As expected, fans flooded her comments section to drop words of adoration. Starting, Jr Robinson praised his fiancé, writing, "I know you all see the hand 😎 Baby, you look great! 💙 And It's 🆙." Excited by the comment, Braxton responded, "@rarebreednola, you know what it is 😩😂." 
Meanwhile, American TV personality, Tami Roman, exclaimed, "JR is ALL OVER THAT THIGH MEAT! 😂😂 Get it, JR! 
A fan observed, "You can always tell when a man is doing what he's dsupposed to be done by the woman's smile on her face. 🔥🔥." Another wrote, "Once you go black, you never go back @Tamar Braxton the best he ever had."
"I love this!!! Tamar is stunning, and they are so great together!! ❤️," commented another. A female fan happily wrote, "Man, lemme go watch this show already and see what's going on. 👀😂 You look happy and relaxed af! Congrats! ❤️"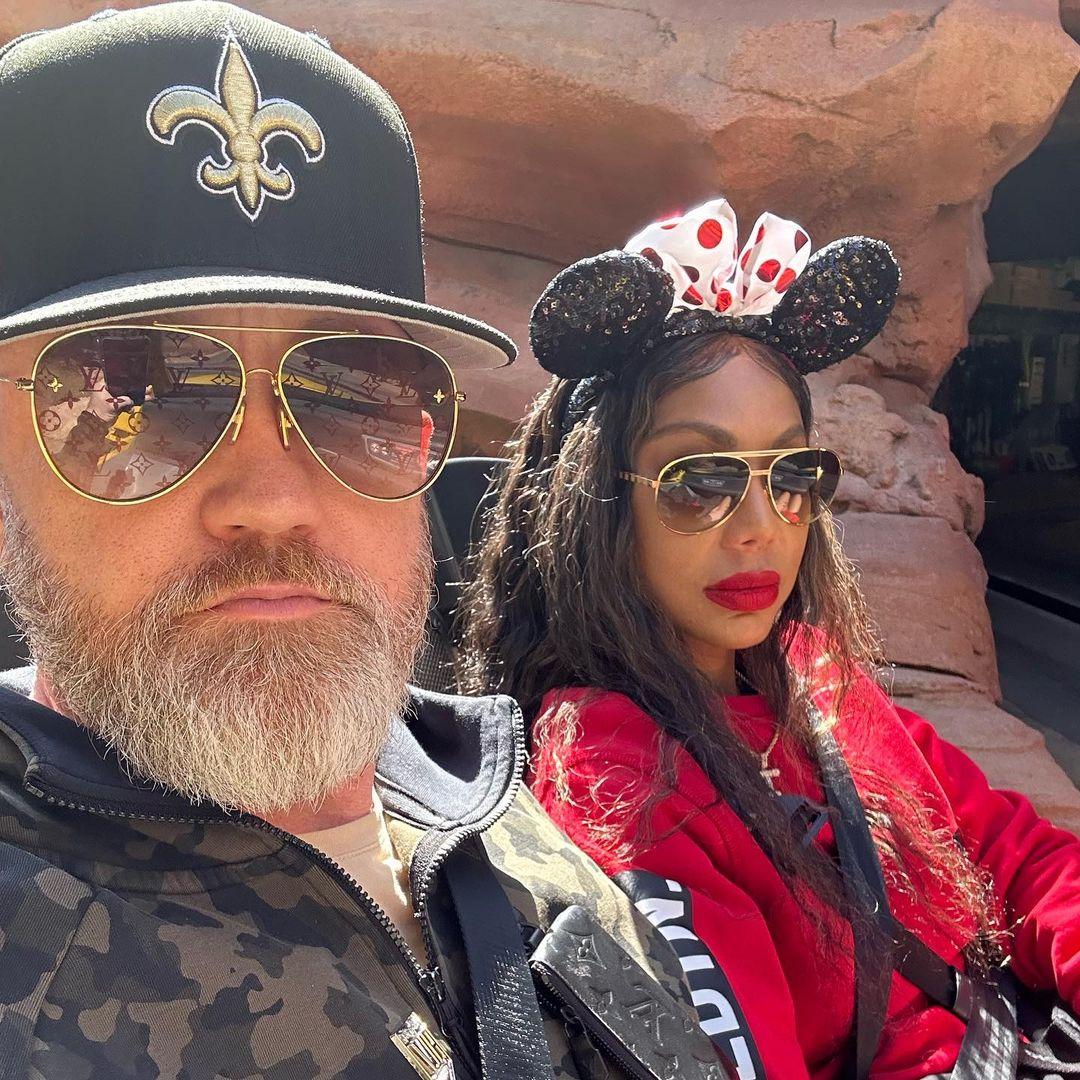 The "Understanding" singer appears to have been enjoying princess treatment from her man. She previously took to her Instagram to share how she spent her day at Disney World with the successful businessman. 
Posting an eye-catching photo of herself and the attorney in the spectacular environment, the pair was captured posing in front of a rock, with Braxton dressed in a red sweatshirt, gold-rimmed sunglasses, and a Minnie Mouse head costume. 
While the dad of five rocked the same shades but with a camo-patterned jacket and a cap, the iconic R&B vocalist had one of her songs, "The One," attached to the post. 
Opening up about the post in the caption, she gushed, "Nothing like a little time away with bae – my fine ass YT man @rarebreednola." She accompanied the text with some emojis, including laughing and a red heart.
In a matter of minutes, the update gained the attention of many of her supporters and followers, who hurried to the comments section to drop delightful messages.  Her fiancé was in the lead as he remarked, "When the love is real, the soul & heart is always smiling! I love you beyond life, and we will keep inspiring and uplifting."
Others followed by raving about how glad they were to see the songstress happy, with one noting that the break was good for the TV personality. 
The Maryland Native Raved About Her Engagement To Her Partner
The "Hot Sugar" crooner, following the sweet moments she's shared with Jr Robinson, must be giving herself a pat on the back for agreeing to marry the love of her life.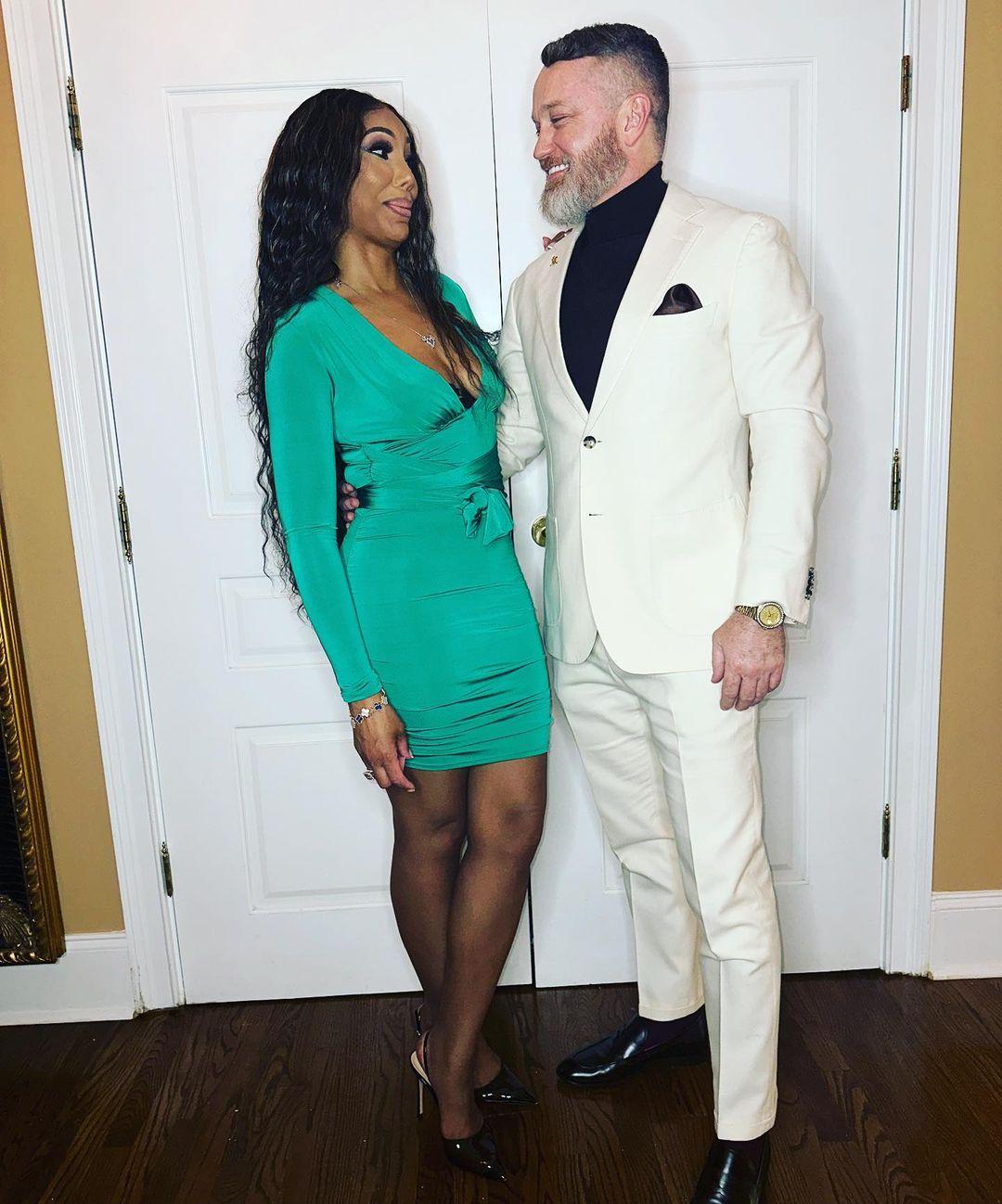 Per The Blast, Braxton, who got proposed to on the dating series, "Queens Court," revealed how thrilled she was that God answered her prayers regarding finding the right man.
She said, "I knew I was different than my siblings. I prayed for somebody to understand me, not look at me and my flaws, and just accept me for who I am. And then I met you. And then I saw every single that I prayed for as a child."
The star further gushed, "I thought I just needed love. I didn't. I needed a friend. And you've been that for me."